They're not exactly real, but they're not fake, either. They're way cheaper than the originals, but they're still very expensive. Most of them aren't road-legal, but many top-level classic racing events would turn them away. Such is the dilemma of these so-called "continuation" cars, which come about when car makers dig into their back catalogues and build exact copies of their most famous, most highly-prized hits. Something of a recent phenomenon, they're also a bit of a conundrum, both in their identity and their place in the market. So if defining them is a struggle, it's no surprise that the market struggles to value them.
We got a little clarity at the RM Sotheby's Elkhart Collection auction last month, however, as three Jaguar continuation cars were sold. They may look like '50s and '60s masterpieces, and they may have rolled out of Coventry, but all were built within the last few years by Jaguar. This was the first significant auction with several such continuations on offer, all under one roof, and in a sale full of huge results for everything from tool chests and trash cans to Teslas and Toyota 2000 GTs, the Jaguar continuation cars sold strongly. Not exorbitantly, but strongly. Despite an identity crisis and the conundrum of what exactly you're supposed to do with them, these factory continuations are clearly in demand.
How much is your car to insure? Find out in four easy steps.
Get a quote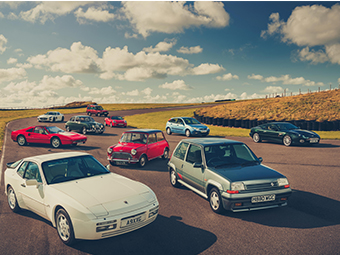 Note that "continuations" and "replicas" and "tributes" aren't clearly defined terms, but continuations are definitely separate from the other two. And Jaguar, conveniently, provides a good case study in the difference. While Aston Martin and Bentley have both recently rocked up at the continuation car party, Jaguar has a deeper history of replicas than almost any other brand besides Shelby, in addition to its modern continuation car program.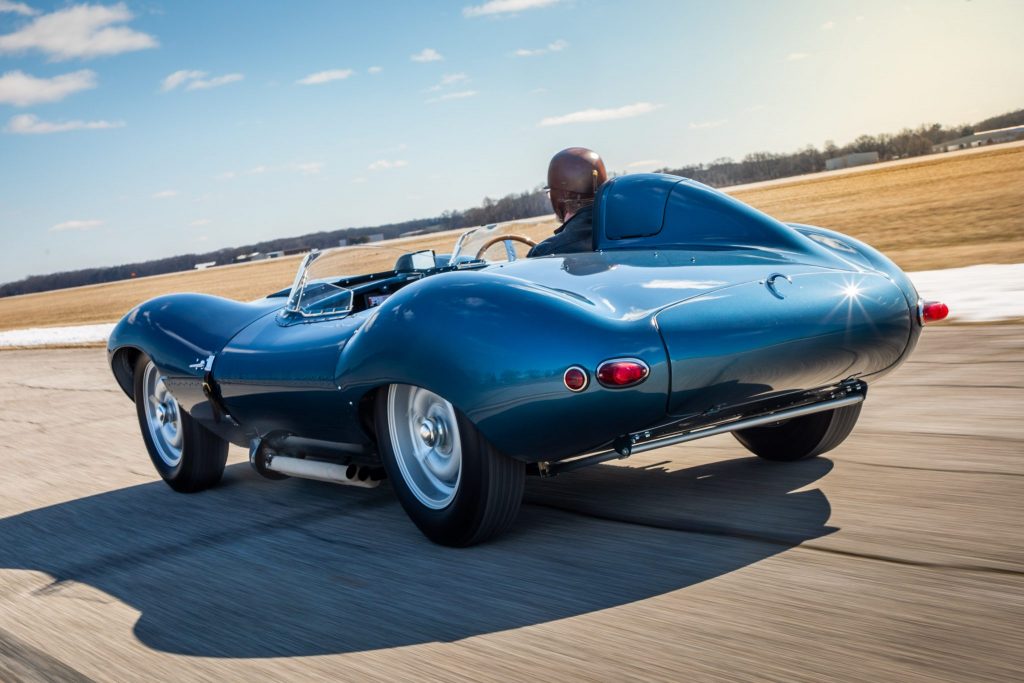 At one point, Jaguar's racing greats of the 1950s, like the C-Type and D-Type, were just obsolete old racers, but by the '70s there was a burgeoning classic motorsport movement. Demand and prices for genuine C's and D's grew, so a market for faithful copies emerged, with companies like Proteus, Lynx, and others helping people live their D-Type dreams on an E-Type budget.
As you might imagine, quality varied, from fibreglass D-Type panels with the wrong lines laid over an old XJS chassis at the bottom end of the spectrum, all the way up to immaculate copies that were arguably better than the real thing. Reacting to a C-Type replica in a 1982 issue of Thoroughbred & Classic Cars, William Heynes, ex-Jaguar design and engineering director, called it "much better than original …We never had the time to make them look like this!"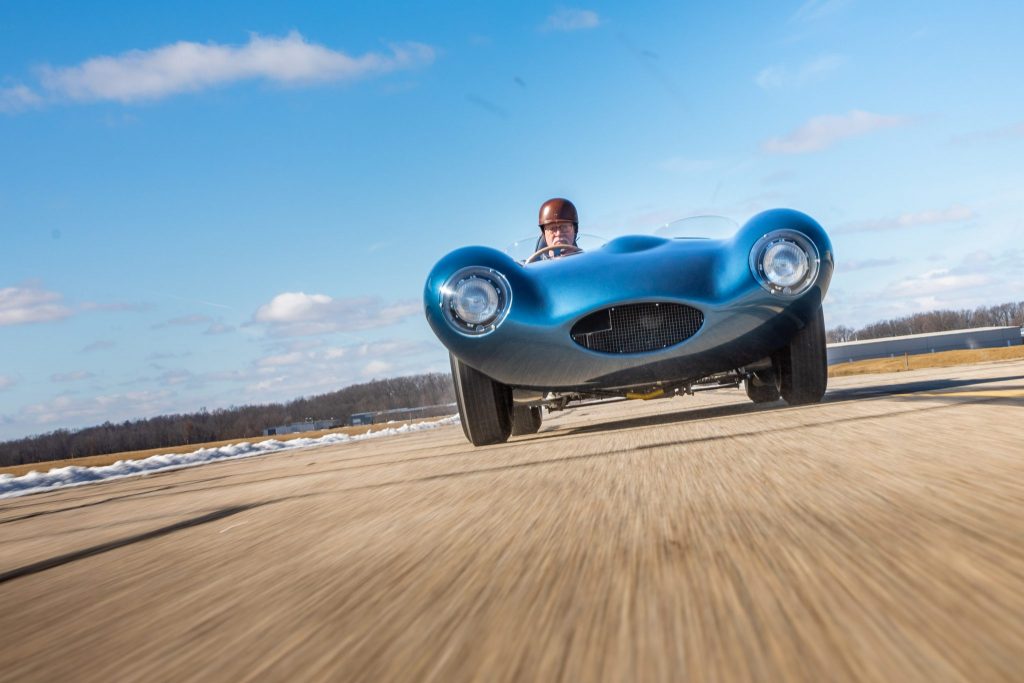 Much better, maybe, but not more desirable. As we all know, history and provenance can stretch an important race car's financial worth into the millions. Nevertheless, this cottage industry of copycats, the best of which sell for six figures (like this Proteus that sold for $112,000 in July), has not gone unnoticed by Jaguar, which launched its "Jaguar Classic Works" brand in 2017, to provide classic parts, factory restorations and even a limited run of "new" examples of the rarest and most valuable Jags to come out of the company's golden age in the '50s and '60s.
The first of the Jaguar continuation cars was the Lightweight E-Type. Using the original engineering blueprints, as well as period materials and methods, Jaguar Classic hand-built six Lightweight E-Types from 2014, and was careful to point out that this run of six "completed" the originally planned production run of 18 cars. Just 12 Lightweight E-Types were built in period, and the sequence of chassis numbers for the continuations picked up where Coventry left off in 1962. In a way, then, Jaguar wasn't just building copies of old cars. It was finishing an unfinished job, just a few decades late.
The original price of £1m for a Lightweight Continuation seemed steep for something that is both unable to be registered for the road and ineligible for prestigious vintage races, but the cars nevertheless sold out quickly.
Jaguar followed up in 2016 with an XKSS Continuation, again using traditional methods like bronze-welding the frames and hand-making the bodies, with a fuel cell and slightly better seats as the only real concessions to modernity. Again, the production run was limited only to what Jaguar had originally planned to build in period. In the XKSS's case, the number came out to nine continuation cars. Just 16 cars were completed before the infamous February 1957 fire at the Browns Lane factory in Coventry destroyed the remaining stock. Each of the chassis numbers for the nine continuation cars correspond to one of the cars that was lost in the flames.
A continuation version of the three time Le Mans-winning D-Type followed in 2018. The run was limited to 25 cars, again because of the company's plans in period. Of an anticipated 100 D-Types, Jaguar built 75 in the 1950s. Again the price of the final 25 D-Types was about £1m, and again the cars sold out quickly despite the price, despite the limited opportunities for use, and despite debates about the cars' authenticity.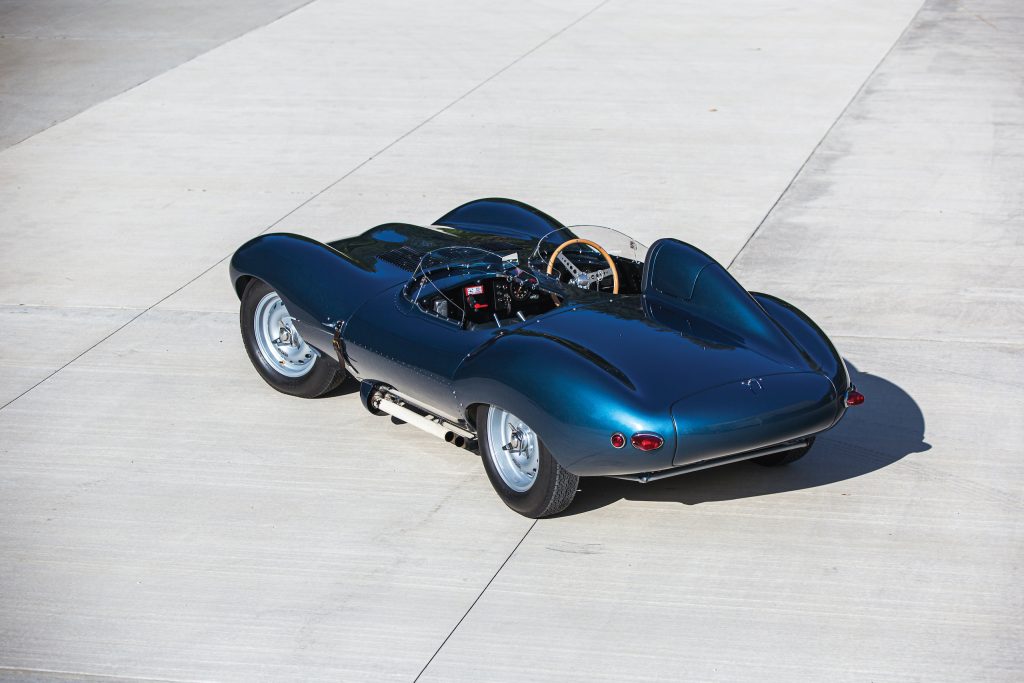 We were watching the RM Sotheby's Elkhart Collection sale closely because it was the first time three such cars had been brought to auction. There was also a high quality but non-factory replica crossing the block there for comparison. One of about a dozen C-Type replicas built by Britain's Peter Jaye Engineering in the '80s, it rides on an XK140 chassis and drivetrain, and it sold for £221,000. Peter Jaye C-Types are among the more well-regarded Jag replicas and this car sailed past its £150,000 high estimate, but it still brought less than one-tenth the value of even an imperfect but real-deal C-Type, and genuine C-Types with serious racing history can bring significantly more.
The E-Type Lightweight Continuation in the Elkhart Collection was the first of seven built and used as a promo vehicle by Jaguar Classic. Still fresh with just 717 miles, it sold for £1.22m, or a bit over its original £1.21m estimated purchase price back when it first rolled out of Coventry. E-Type Lightweight replicas (like fake C-Types) have sold in the six-figure range, but of course this isn't a replica, is it? The real deal, meanwhile, is worth between £3.3m in #4 (Fair) condition and £8.7m in #1 (Concours) condition according to the Hagerty Price Guide. The last two genuine Lightweight E-Types to come to auction were a car with Australian racing history that sold for $7.37M (£5.6m) at Scottsdale in 2017 and an ex-Cunningham car that sold for $8M (£6m) at Quail Lodge 2017.
The collection's XKSS Continuation, one of nine built and the first one offered for sale publicly, fetched £1.5m, nearly past its estimate of £1.14m to £1.5m, and well over its original price. In the Hagerty Price Guide, real-deal XKSSs are worth between £5.7m in #4 (Fair) condition and £9.1m in #1 (Concours) condition. Real ones almost never come to the open market, and the last one that did was a £9m no-sale in Amelia Island three years ago.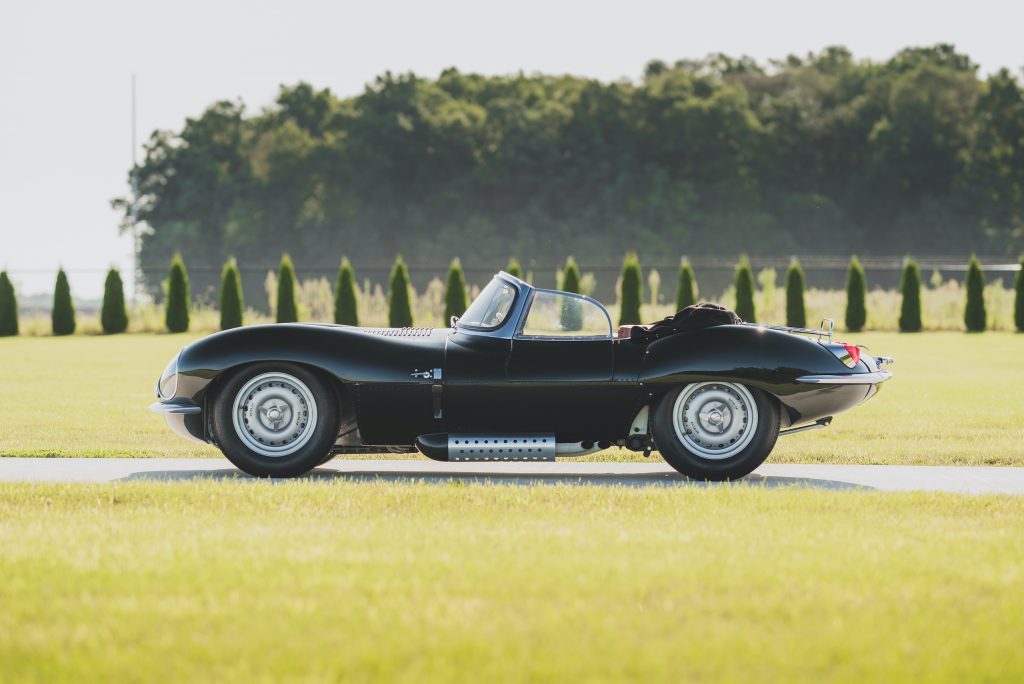 The collection's D-Type Continuation, which with 25 built is the most 'common' of the three continuation Jags available, is a short nose model (a long nose version was available) and also the first D-Type Continuation to hit the auction market. With 170 miles on the clock it brought £1m, a bit less than its estimated £1.14m original price but still quite close. Values for original D-Types vary greatly depending on racing history, but Hagerty Price Guide values range from £2.2m at the very low end to £6.8m for the better examples. D-Types with the best provenance can stretch well into eight figures.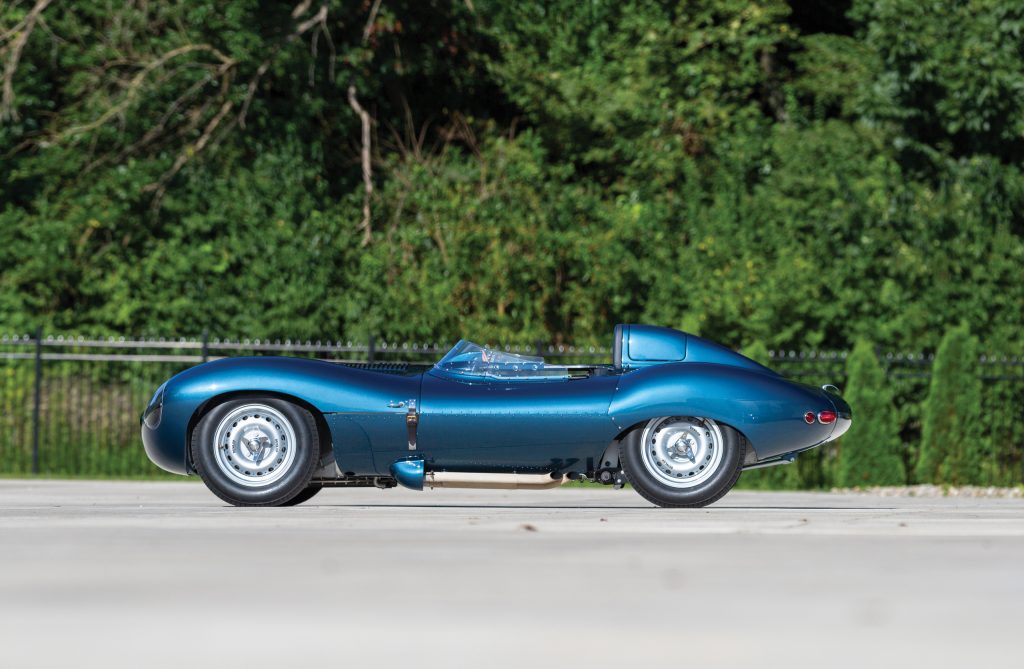 Of any, Jaguar continuation cars are as close to the real thing as you can get, even if they technically aren't the real thing. They're born in the same place as the originals, using the same materials and methods, and the limited nature of the runs using period chassis numbers gives an air of extra exclusivity.
If these auction results are any indication, there's a clear demand from serious collectors for even second-hand factory continuations, and they're worth several times as much as even the best replicas from the independent players. Since they sold for around their original purchase price, however, they're not exactly red-hot instant collectibles, either. But who knows how the sands will shift in the future.
Provided by Hagerty US.