A quick glance and you could easily mistake Peter Herbert's Porsche 911 for not much more than a very smart example of the 964-generation model. Like its modest owner, it pays to ask a few questions as you'll quickly discover this is a highly developed fast road and competition car that has an impressive history.
Peter has competed in rallying and circuit racing, but it's hillclimbing that has been a constant for him for many years. Much of that time was spent in a bare bones Westfield powered by a Cosworth BDA engine, which Peter used to great effect to take many class wins. This car was still in regular track use when Peter decided to trade in his E30 generation BMW M3 for the Porsche.
How much is your car to insure? Find out in four easy steps.
Get a quote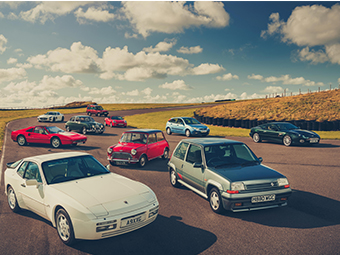 "I had a six-volt Beetle when I was a student," says Peter. "As a result, I'm emotionally attached to this breed of car and the 964 is my preferred model of Porsche 911. The car was at a dealer in York, so I had it inspected and did a deal to part-exchange my M3. When I bought the car in 2007, it was only used on fine days. Then the Westfield's BDA engine blew up."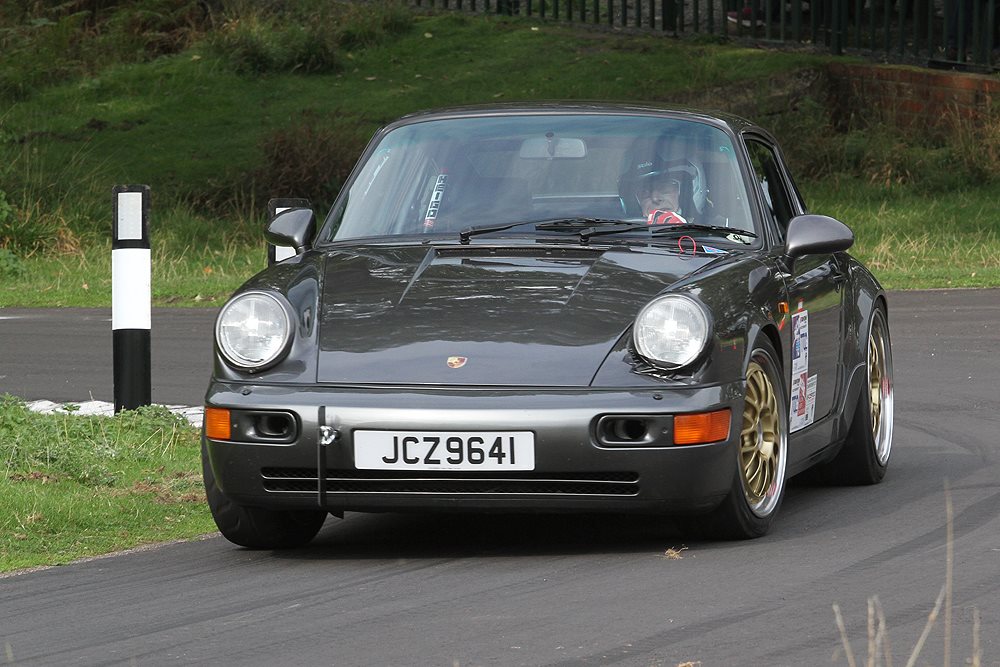 One rebuild later, the 1380cc screaming Westfield was up and running, but only briefly before another blow up made Peter decide to sell it. He says: "A chap in the south west of England snapped it up even with the damaged engine. I thought I'd retire from motorsport at that point. Then, a few weeks later, the itch came back and I decided to use the Porsche.
"This was in 2012 and the first event was at Harewood, which is my local hillclimb. I took the class record at that meeting, though the existing time was very soft, so it didn't take too much effort." Peter's modesty veils his considerable driving talent and he's helped out at Harewood as an instructor, so he knows his way up this stretch of Yorkshire countryside better than most.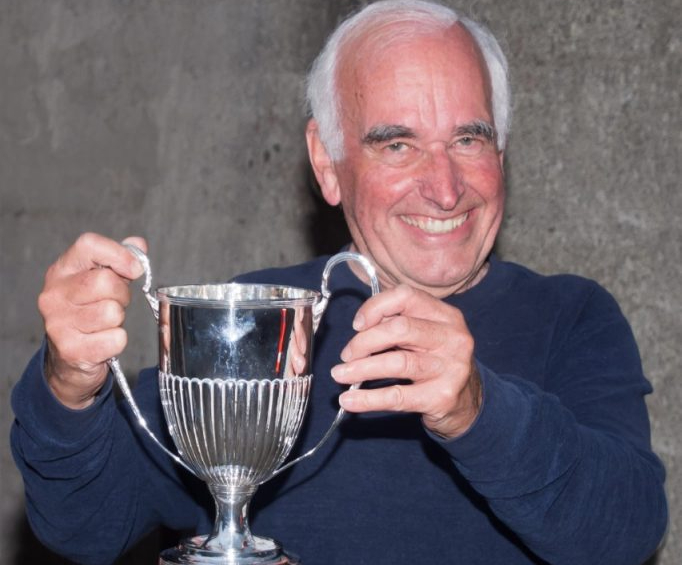 After this initial experience, Peter began to develop the 964 with help from fellow Porsche driver Simon Dawes. However, the chosen route for Peter's 911 was not to be an out-and-out race car with a pair of number plates screwed on. He says: "I like being able to drive to events, so drivable, reliable fun were the key aims."
Over time, this ethos has guided the specification of the 964, which now produces 270bhp at the wheels from its 3.6-litre flat-six motor. It's helped by Jenvey throttle bodies, Schrick camshafts, a Cup specification exhaust, and DTA engine management. Coupled to an RS lightweight flywheel and clutch, with Guard close ratio gear cluster and RS short shift kit, Peter's car now has a better specification than a factory 964 RS. To help it off the line in hillclimbs, it also sports a Quaife limited slip differential.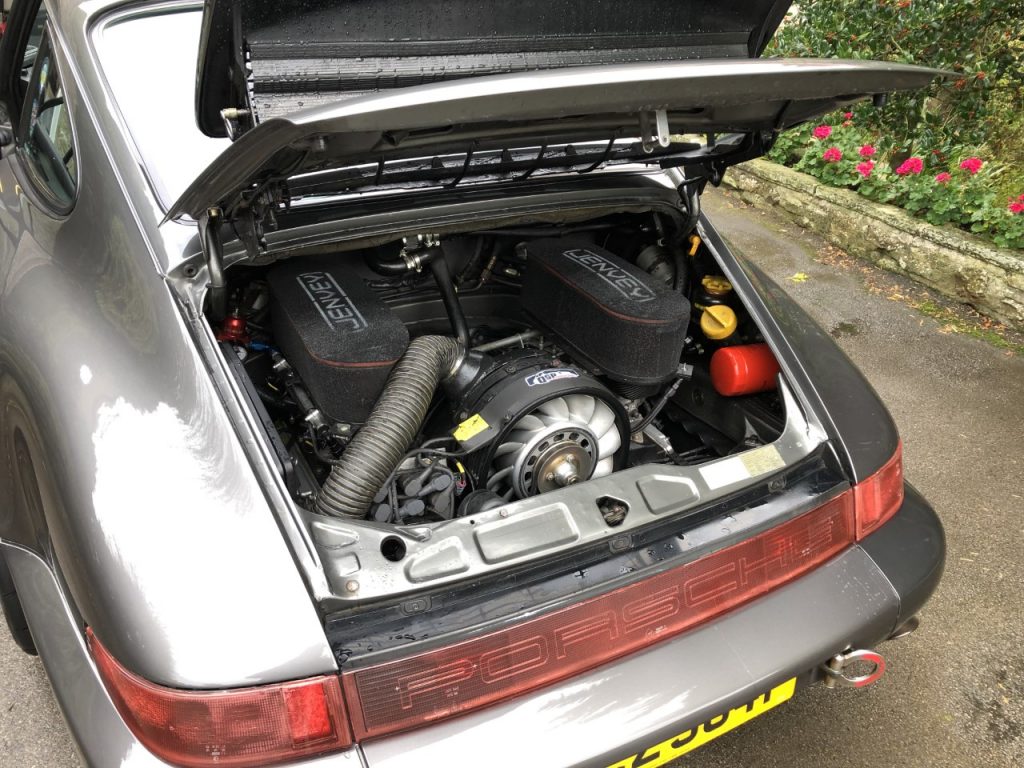 The brakes have been upgraded with Turbo front discs and callipers, and there are Pagid competition pads all-round. These sit behind 18-inch BBS alloy wheels supported by Bilstein coil-over springs and dampers with RS top mounts. Toyo R888R road legal track day tyres finish off the impressive mechanical spec of this 911 and it all works together perfectly.
Inside, Peter has opted for a suitably understated, classic appearance with Rennsport Safari Rally S lightweight competition seats, Schroth six-point harnesses, and a Heigo rear roll cage. The rear seat has been deleted, along with the radio, which would be superfluous given the perfect note of this Porsche's engine.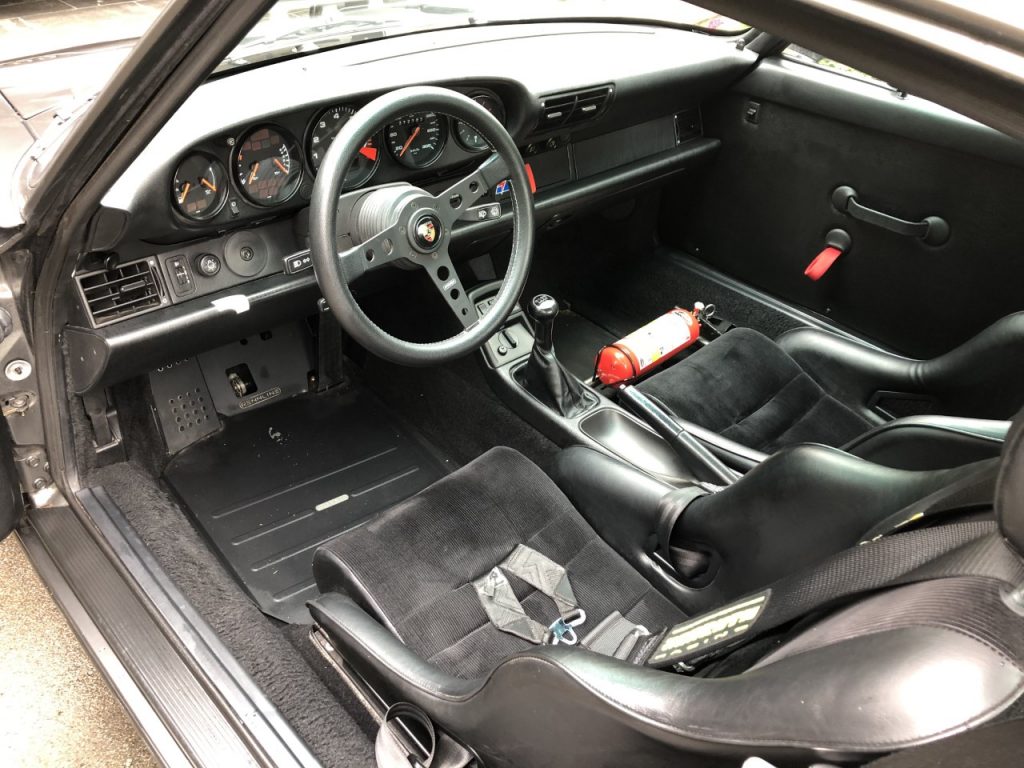 As the 911 has moved more towards being a dedicated hillclimb car, Peter reckons the straight cut gears are "a bit frantic on the road." However, that doesn't deter him from driving to every event, including Doune in Scotland and Craigantlet in Northern Ireland. This paid off in 2021 when Peter and his Porsche won their class at Craigantlet, and Peter has the honour of being the first Porsche driver to make it into a British Hillclimb Championship Top 12 run-off and score points.
As quicker cars have joined the class that Peter competes in, he's not felt the need to further tune his 964 or swap it for something faster. Instead, he is the epitome of the gentleman driver. "So long as I feel I've got the most out of the car and myself, I'm happy."
Read more
Rematch: Porsche 911 Carrera vs 944 Turbo
Your Classics: John Pick and the MG Metro 6R4 he won in a competition
The One That Got Away: Josh Sadler's 1972 3.5-litre Porsche 911 RS, aka 'the weapon'