In 1987, John Pick said: 'I'm the luckiest, most dazed MG Metro 6R4 owner in the country.' Thirty four years later, he still owns that same car and is still in awe of having the Group B machine in his garage.
Unlike most who put their name in a Metro 6R4's logbook, John only had to spend the cost of a first class stamp. He was enjoying success in autotesting with a Mini 1000 and the fearsome four-wheel drive Metro was very far from his thoughts until Autosport magazine ran a competition to win one.
How much is your car to insure? Find out in four easy steps.
Get a quote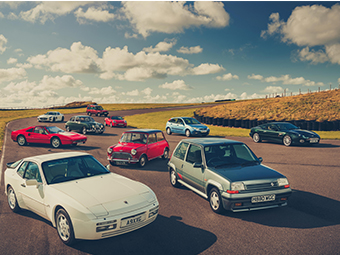 "I looked at the multiple-choice questions that were the first part of the competition and thought they were hard but not impossible,' says John. "With help from friend Dave Oldridge and others in the Redditch and District Car Club, I finished the answers and shoved a pad in front of my wife Julie to complete the tie-breaker caption.
"I posted the entry the next morning and that was it till the following evening when Rick Smith from Austin Rover Group phoned to say I was through to the final five entrants. When I came off the phone, I was shaking."
The 6R4 was Austin Rover Group's answer to the emergence of the Group B category in the World Rally Championship, and the mid-engined, four-wheel drive, V6-powered car – with its engine developed together with the Williams Grand Prix team – made its debut in 1984, following a protracted development period.
A few days later, John was at Silverstone with the other finalists. He smiles when he says: "I imagined the others would only be good at answering questions and might be a bit decrepit. How wrong I was when I arrived to find all were regular competitors. Among them was Geoff Underhill, a top 10 BTRDA runner, and Pete Nott, who had raced modsports."
After Malcolm Wilson had taken John and the others for a high-speed lap of Silverstone's Grand Prix circuit, it was down to business. Following another round of questions, John was put into an MG Montego EFi with race instructor John Pratt to demonstrate his driving skill. "I concentrated like never before," says John. "After three laps, I bounded out of the car, relieved the ordeal was over."
However, more was to come with a slalom test in an MG Maestro, which John performed well in thanks to his autotesting experience. Then the final test was in a skid control car. After a poor practice, John decided to drive very gently to avoid any big slides and it paid off when the others were more aggressive and notched up penalties.
After lunch, the winner was announced by Rick Smith, who said John's name. "I could hardly believe it, but they were all looking at me, so I got up and shook their hands, and they didn't say 'push off', so I assumed I'd won."
When he got back home, John's biggest concern was insuring the Metro 6R4 he'd just won as a prize. He says: "In 1987, cover was around £600, which was a month's wages for me. As a result, I couldn't afford to go rallying, so I used the car for sprints and hillclimbs."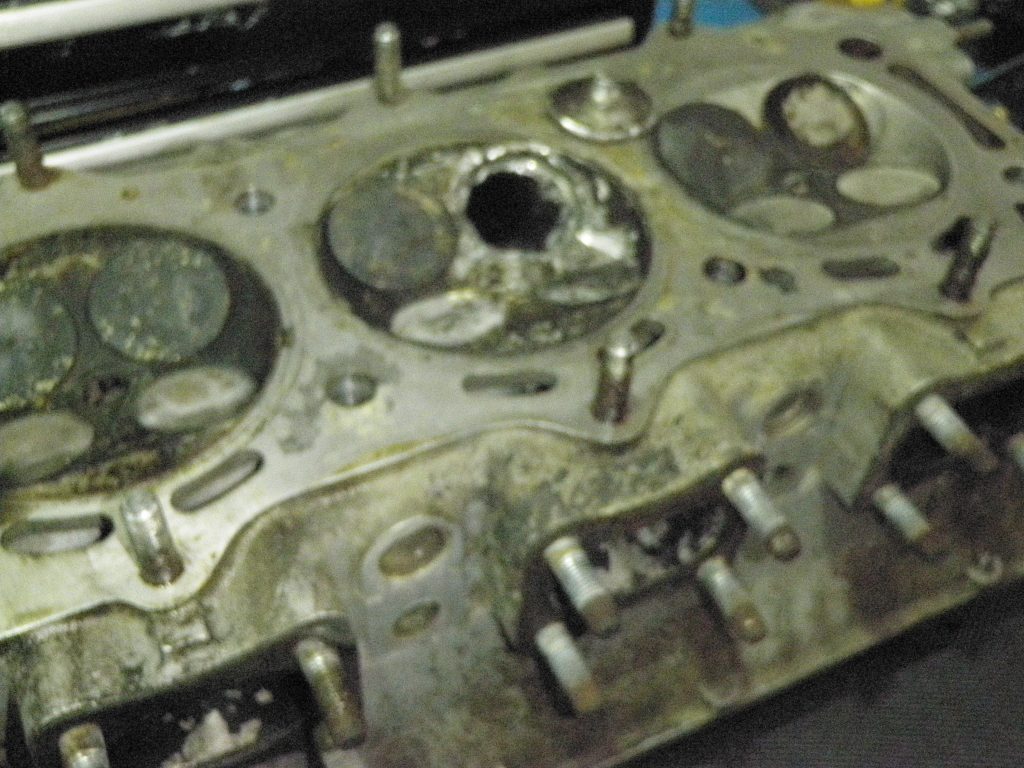 It wasn't all plain sailing even with a free 6R4 to use when the car ground to a halt one day. "I thought the crank position sensor had failed," John remembers. "However, it turned out the cam belt had stripped. It happened again when I was driving the car to work one day and we later found the belt would become covered in oil and deteriorate. After fixing it this time, it then bent a valve and damaged the engine quite badly. This was 1991 and I couldn't afford repairs, so the car was put into the Museum of Science and Industry in Birmingham as I was working abroad then."
After 10 years, the car had to be moved back to John's garage and it sat for another decade before he decided to get it up and running again. Friend and colleague Paul Lankford had worked on developing the Jaguar XJ220's engine, which is closely related to the 6R4's. He got it sorted with help from engine builder Rob Walker.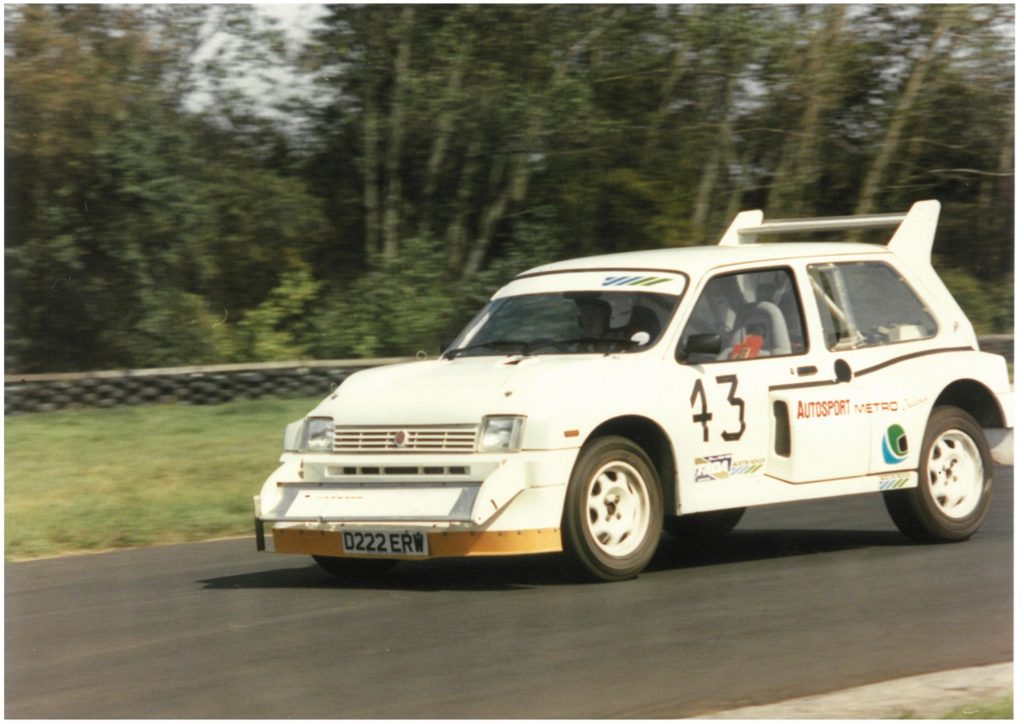 The 6R4's first post-rebuild outing was at Shelsley Walsh, where John enjoyed the car despite a big slide going into the Bottom Esse corner. John says: "This was down to mismatched tyres between the front and back axles. I now have much better wheels and tyres for the car. Even so, the Metro 6R4 is the only car that I find intimidating to drive. It's noisy and everything is happening at once, so you have to be on top of it. The car goads you into going faster, like a race horse at the starting line. Rally driver Craig Breen once said 'You don't drive a 6R4, you go to war with it, but what a way to go to war.' He's absolutely right."
John is now sorting his MG Metro 6R4 for more use in 2022. This work is not as extensive as he initially feared as his car was rust-proofed from new and has not seen the aggressive use on rally stages that most 6R4s have. It means John's is possibly the most original Metro 6R4 in existence, as well as being in the longest continuous ownership. This won't prevent it from being used, however, even if John is still a little dazed every time he drives his prized 6R4.
Read more
A British Car to Beat the World: 40 years of the Metro
The MG Metro 6R4: A Lesson in Punctuality