There are rare cars, and then there's the Mitsubishi Sapporo. The two-door, pillarless coupé was built between 1976 and 1983 across only two generations, and with Japanese car manufacturers using Britain's import quotas of the era to focus on volume sellers, it was cars like the Colt and Lancer that filled the maker's dealerships, rather than the more exotic Sapporo.
We couldn't resist grabbing a word with Sapporo owner Nathan at the Festival of the Unexceptional to discover more about his car – though predictably, given the rare and unusual cars on display at the Festival, Nathan's car was parked immediately opposite another Sapporo, owned by his friend Paul. You wait ages for one to come along, etc…
"It's a 1980 2-litre GSR" explains Nathan. "They only did two models, the GSR and the GSL. The GSL was an automatic with a single-carb engine, and the GSR was a two-litre twin-carb – and Paul's car is also a GSR."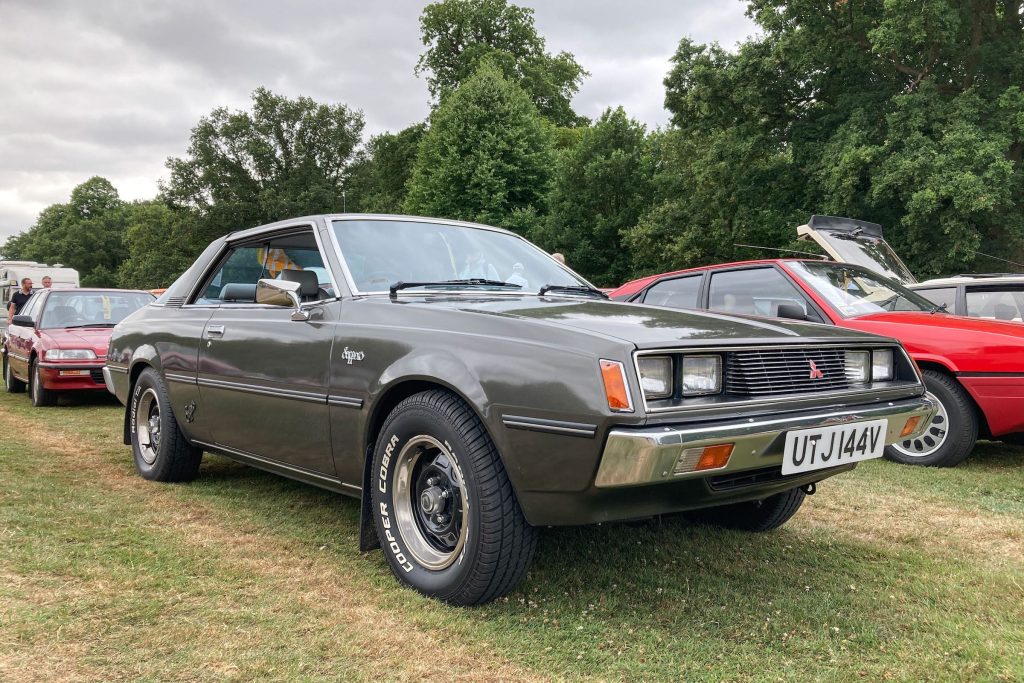 Nathan's car is a late first-generation model, with the second-gen arriving in the same year his car was sold. The two-pronged lineup continued until 1982, when Mitsubishi introduced the rapid 2000 Turbo, with its 168bhp 4G63 2-litre – the same unit that went on subsequently to power Mitsubishi's Lancer Evolution models, in much higher states of tune.
The GSR isn't quite as potent, making more like 123bhp, but it's not without its appeal. "It's a brilliant engine and running gear" says Nathan. "Just unburstable really, I've had to do very little to the engine. The only issue with it is the usual Japanese-car problem of rust…"
While the car has had no major repairs, it's now getting to the stage where Nathan is considering a bit of a freshen-up. "It really needs painting now as it's starting to look a bit tired in places. It's lived a life – it's had a few small bumps, I ran into the back of someone in a McDonald's drive-thru once!"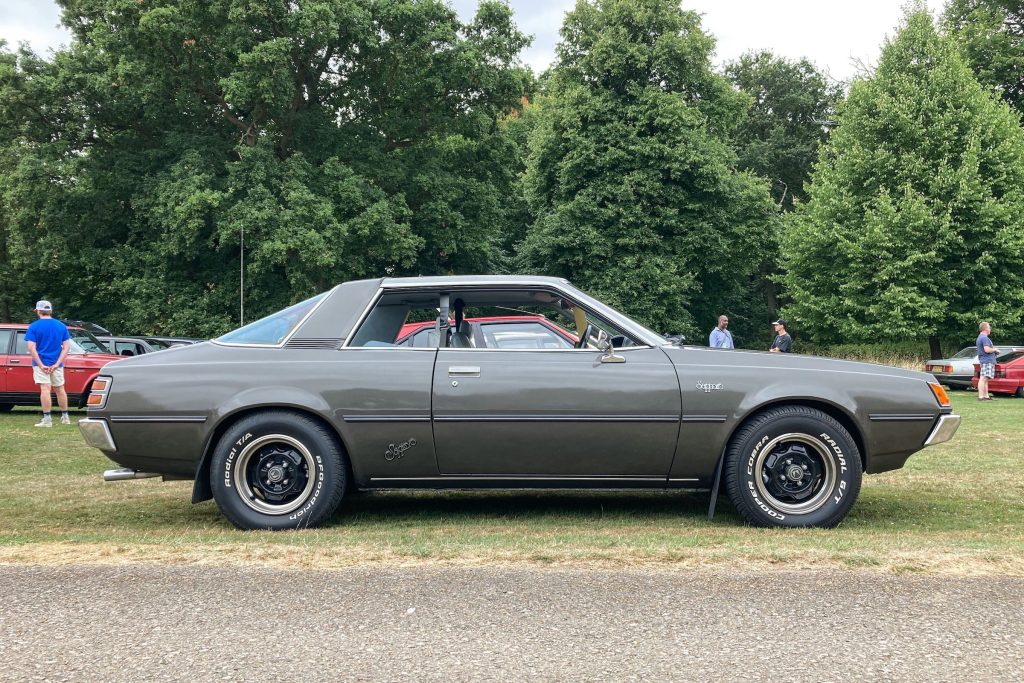 This is no recent purchase though. "I bought it in 1992, and since then it's been everywhere with me, including a couple of house moves. I sometimes drive my grandson around in the front seat – the same place my son sat twenty years ago."
The car's pseudo-American styling and neat details drew Nathan to the car originally, but far from being a novelty, the Sapporo's rarity and quirks have stuck. He points out too how well-equipped it was for a car of the early 1980s, with power steering, a radio and cassette player, and a full suite of gauges. Peering inside, the Citroën-style single-spoke steering wheel also draws the eye.
"We mainly use it for shows now, though we do bring it out on a spur of the moment. It lives in the garage, and parts are the main problem for running them now – but there are six or seven of us with them over the UK, and we've got each other's back. Paul and I recently bought a spares car, even though he lives in London and I'm in North Wales…"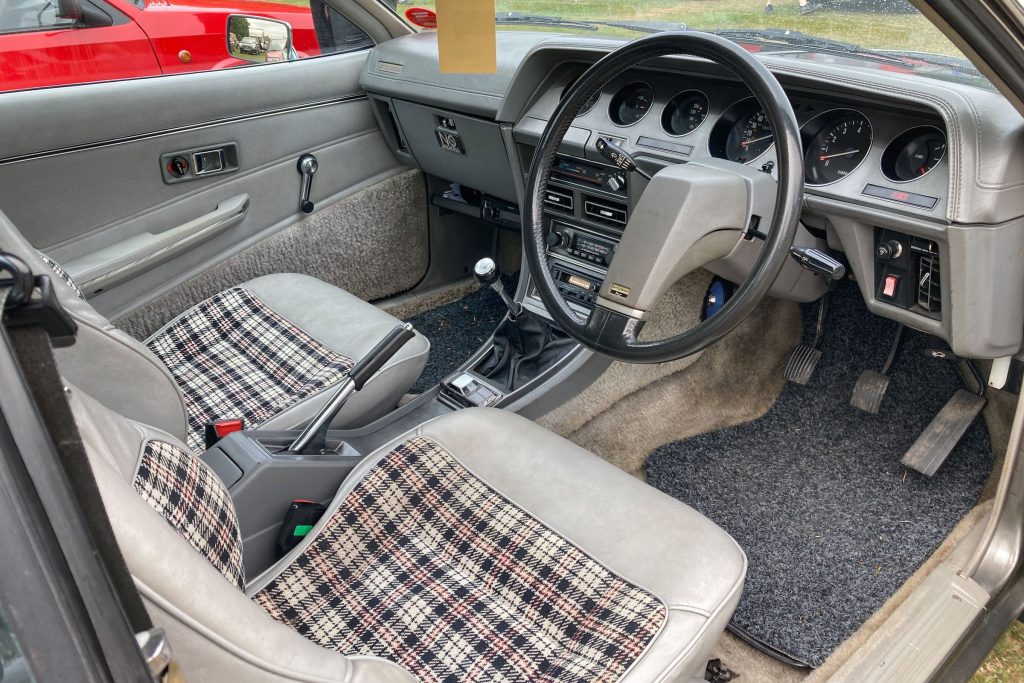 Howmanyleft.co.uk, which draws from DVLA data, suggests there are only five Sapporos still registered on UK roads, with the earliest data from 1995 still showing only around 500 on UK roads at the time. These cars have always been rare, but today they're truly precious.
"It takes a certain kind of person to own one" says Nathan. "Most parts come from Japan now. And even if you had all the money in the world, you probably couldn't get a new front wing, because parts like that just don't exist."
There may not be many Mitsubishi Sapporos left, but as long as owners like Nathan and Paul are looking after the cars that remain, we'll be able to enjoy them vicariously for many years to come.
Read more
Cars That Time Forgot: Lonsdale
Mitsubishi sells its fleet of heritage cars as it quits the UK
Your Classics: Udara David and the Toyota Sprinter Carib that survived a tsunami