A few weeks ago we introduced you to Cameron Hans-Brooker and his Daihatsu Applause, spotted at this year's Festival of the Unexceptional. This time round we're revisiting the FOTU-friendly theme for Cars That Time Forgot, with a car that's a true unicorn: the Lonsdale
Just four examples survive according to How Many Left, two of which are on the road and two of which are on SORN; as recently as the end of last year there were four Lonsdales on the road, while those other two have been on SORN for several years now. The chances are they bit the dust a long time ago.
How much is your car to insure? Find out in four easy steps.
Get a quote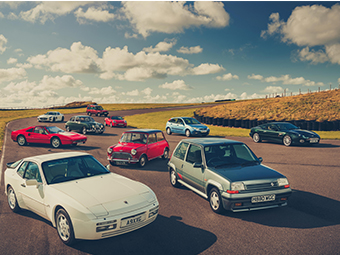 As with all of our FOTU-friendly subjects, the Lonsdale was a car that came and went without anybody noticing. It was a large family car that was offered in a variety of flavours, none of which really appealed to the fleet buyers at whom the car was aimed. There was a choice of YD 41 saloon or YD 45 estate models, with an array of engines. If the cars pictured look familiar but you can't quite place them, that's because the Lonsdale was nothing more than a rebadged Colt (Mitsubishi) Galant.
The Lonsdale project came about because of Britain's strict import quotas; limits were placed on all Japanese car makers, as to how many cars they could bring in from their homeland, which is why some chose to set up factories here instead. Mitsubishi chose a different route though. It was building Galants in Lonsdale, Australia (10 miles south of Adelaide), and if it brought cars in from there it wasn't subject to the same import quotas. The result was a 10-strong range introduced to UK buyers in May 1983.
Michael Orr was the chairman of the Colt Car Company in the UK, the UK Mitsubishi importer. He and his brother David decided to set up Lonsdale, with the cars sold mainly via existing Colt dealers. At launch there were 70 dealers in place who between them were tasked with selling 3500 cars by the end of 1983. The hope was that 12,000 Lonsdales would be sold in the first full year (1984). Bearing in mind Colt sales were just 11,000 across the entire range in 1981, that was a rather ambitious target.
There were hurdles from the outset, not least of all an £800 cost to get a Lonsdale from Australia to the UK. That was way above the equivalent cost of shipping from Japan, because the ships would be going to Australia empty, whereas there were plenty of goods to export between Europe and Japan. Similarly, production costs were about twice as high as for an equivalent Japanese car, because of high labour costs and lower economies of scale.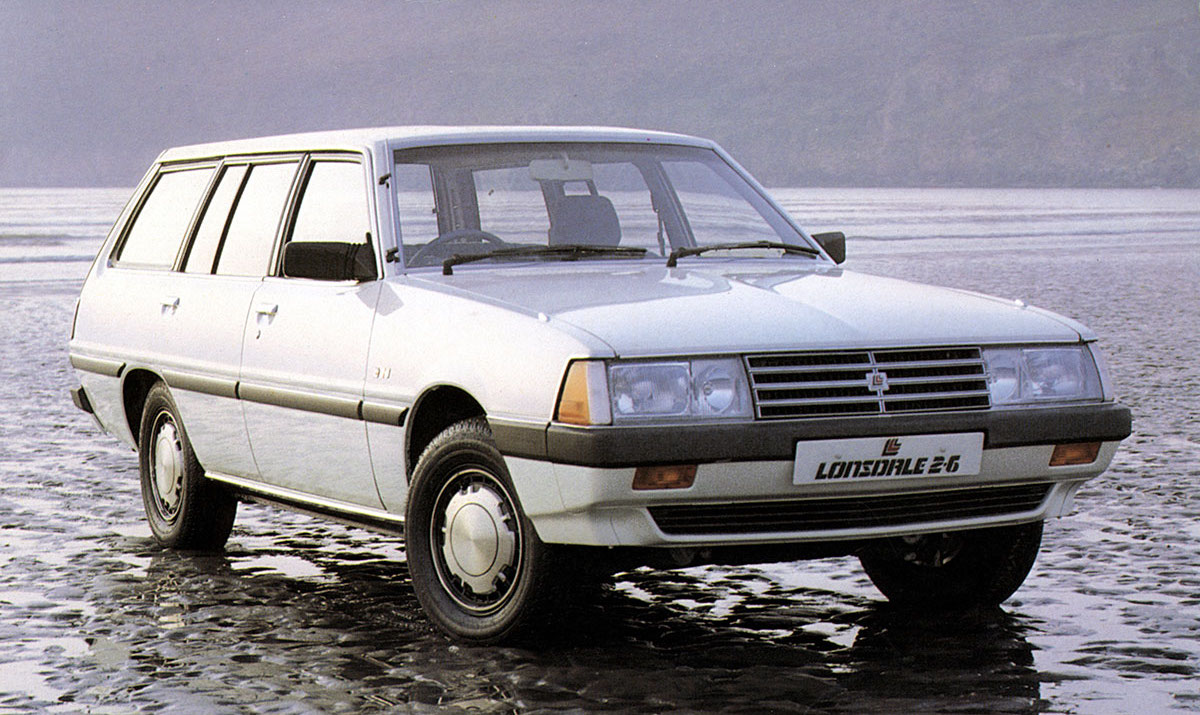 The impecunious could snap up an 81bhp 1.6-litre saloon or estate, which came only with a five-speed manual gearbox, or for those who wanted a bit more grunt, a 94bhp 1991cc four-pot was available, with manual or automatic transmissions. For power junkies there was a 2.6-litre four-cylinder engine option, also offered in saloon and estate forms, and with five-speed manual or three-speed automatic transmissions.
As with the rest of the car, there was absolutely nothing about the Lonsdale that was even remotely innovative or exciting. The recirculating ball steering was vague and the suspension was too firm for British roads. Up front there were MacPherson struts, while four-link suspension at the rear was admittedly unusual for the time. The 1.6-litre engine was sweet enough but lacked power, while the 2.6-litre unit was harsh when revved, leaving the 2.0-litre unit to provide the best balance of performance, economy and smoothness.
Prices started at £5699 for the 1.6-litre saloon; the 2.0-litre saloon was £6599, while the same car with a 2.6-litre engine was £7499. Opting for an automatic gearbox added 400 quid, while the estate carried the same premium.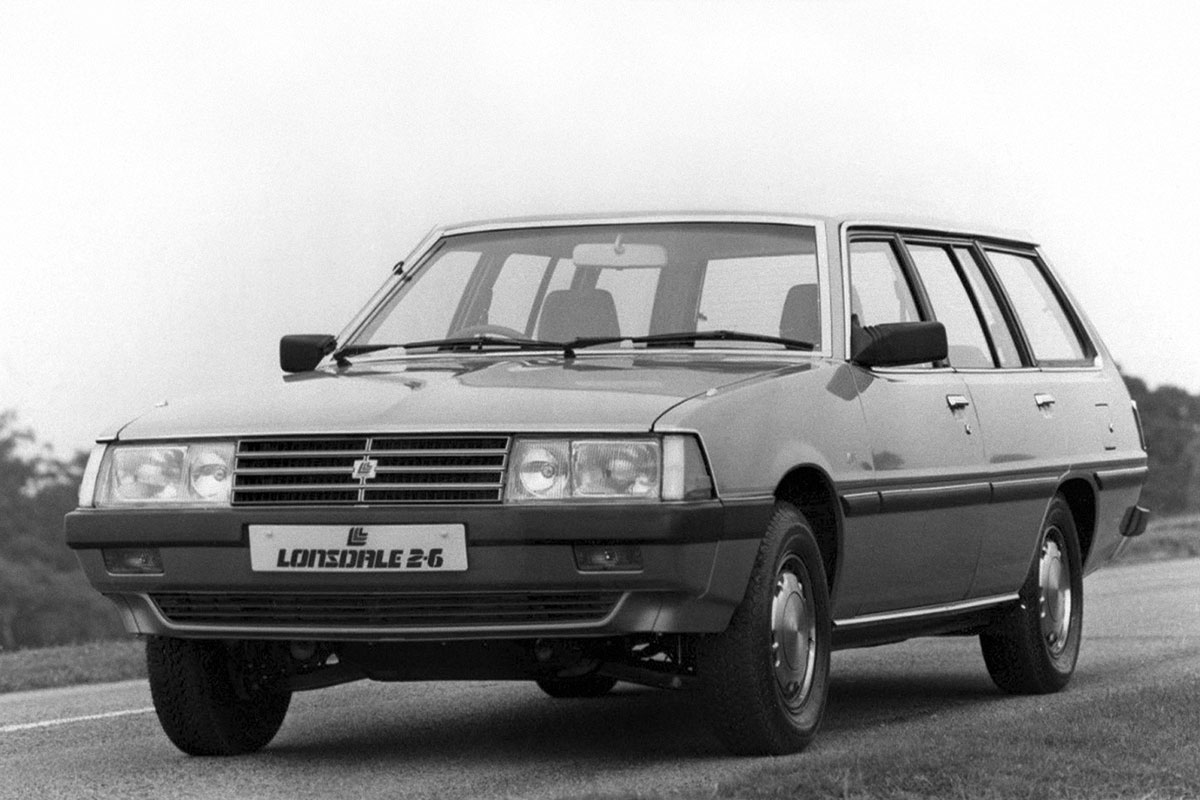 Standard kit included a laminated and tinted windscreen, halogen headlights, adjustable front head rests and a push-button radio. Those who bought a 2.6-litre Lonsdale could also enjoy such luxuries as rear head rests, a cassette player and a digital clock. Compared with rivals the Lonsdale wasn't poor value, but it didn't stand out and brand awareness was pretty much non-existent.
Launching a new brand is never easy, and a year after the first Lonsdales hit UK shores, the Orr brothers realised that with so few cars sold they were never going to generate the cash required to market the car enough to raise brand awareness. The result was Lonsdale being axed and from May 1984 the cars were sold as Mitsubishi Sigmas, just as they were in Oz; dealers even offered owners the opportunity to rebadge existing cars as Mitsubishis.
What we really want to know almost four decades on, is where are those two elusive Lonsdales and will we ever see one at Hagerty's Festival of the Unexceptional?
Read more
Your classics: Ian Jephcott and his 1985 Alfa Romeo Arna
This Mitsubishi Pajero ice cream van is perfect for wilderness snack cravings
Mitsubishi sells its fleet of heritage cars as it quits the UK