Something completely different for you this week, in the wake of our annual Festival of the Unexceptional extravaganza, held at Grimsthorpe Castle in Lincolnshire. One of the people there was Cameron Hans-Brooker with his Daihatsu Applause, which incredibly is thought to be the last surviving Applause in England. There are two others in Scotland, but this is the only Series 1 left in the whole of the UK; those cars further north are later editions.
We met Hans-Brooker last year, when he brought a marvellously mundane Daihatsu Move to FOTU. But is the Applause worthy of inclusion for Cars That Time Forgot? In theory it was a mainstream family hatch, but that term 'mainstream' is open to interpretation, with the Applause selling in small numbers both globally and overseas (more of that later). Besides, as Hans-Brooker made clear, these Daihatsus are now all but extinct, so we reckon it's definitely a car that time forgot – although most people don't realise that it ever existed.
How much is your car to insure? Find out in four easy steps.
Get a quote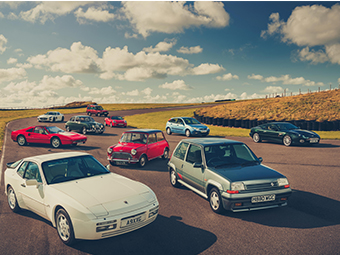 First shown at the March 1989 Geneva Salon as the MS-X90 concept, when the ironically-named Applause arrived in autumn 1989 in production form, nobody noticed – they certainly didn't cheer. Picking up where the equally forgettable (and forgotten) Charmant left off, the Applause was all new, and unlike its Toyota-developed predecessor, had been engineered entirely by Daihatsu.
The Applause made its UK debut at the 1989 London Motorfair, where a Daihatsu spokesman commented that the Applause was 'designed to stand out in the mass-market Toyota Corolla/Nissan Sunny class'. So definitely a case of the bland leading the bland, although the Applause did have an ace up its sleeve: a saloon silhouette but a hatchback configuration. The way the shutlines were designed, you'd swear that this was a four-door family car, but it featured a tailgate, and as a result Daihatsu aimed to steal a slice of the Escort's market as well as the Orion's, and to damage sales of the Rover 200/400, Volvo 440/460 and Renault 19/21. With a price tag lower than these, Renault 19 excepted, Daihatsu believed it was in with a chance.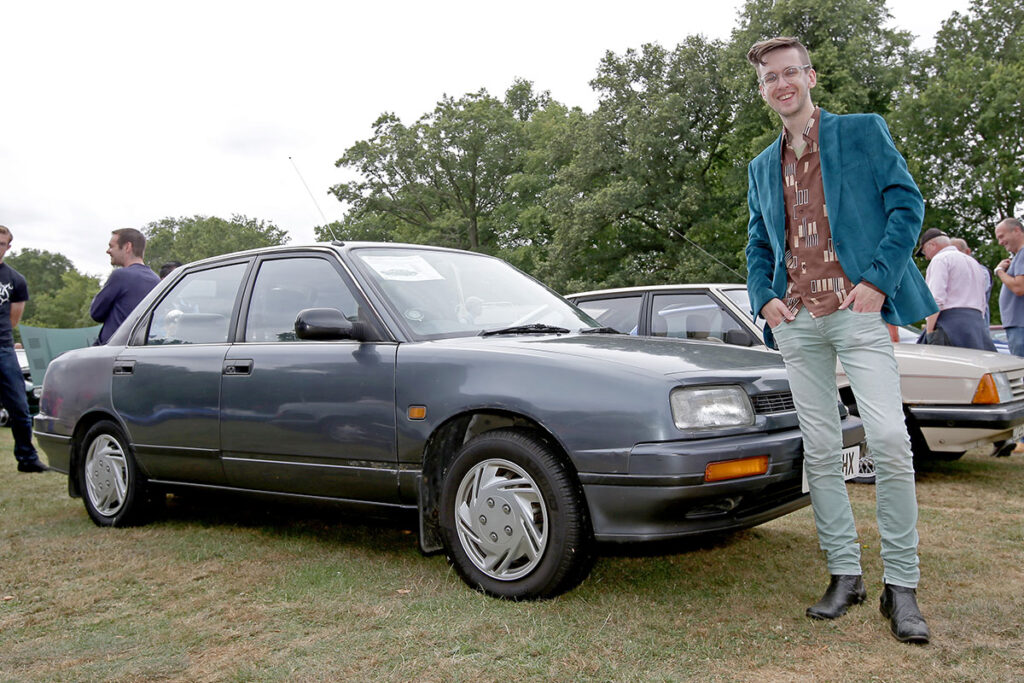 At launch buyers could choose between the carburetted 1.6 L and the fuel-injected 1.6 Xi, both powered by a 1589cc transversely mounted four-pot, which drove the front wheels through a five-speed manual gearbox. But whereas the L had a very tame 91bhp on tap, the rip-snorting Xi was for power junkies, with its 105bhp and 99lb ft of torque (at a dizzying 4800rpm). This high-power edition also came with the option of a three-speed automatic transmission; for the home market there was even an all-wheel drive version, but UK buyers were (wisely) denied this.
The Applause received very few column inches when it arrived, and once it had launched the motoring press all but forgot about it. One of the few road tests was from Autocar & Motor in February 1990, and it's fair to say that nobody's pulse was raised by driving the Applause. The verdict ran: 'If you fall for the illusion, then you could be well satisfied with the Applause. At part throttle it seems to have performance aplenty, and around town the convenient and light controls are a pleasure. It drinks unleaded with restraint and is quite roomy and comfortable.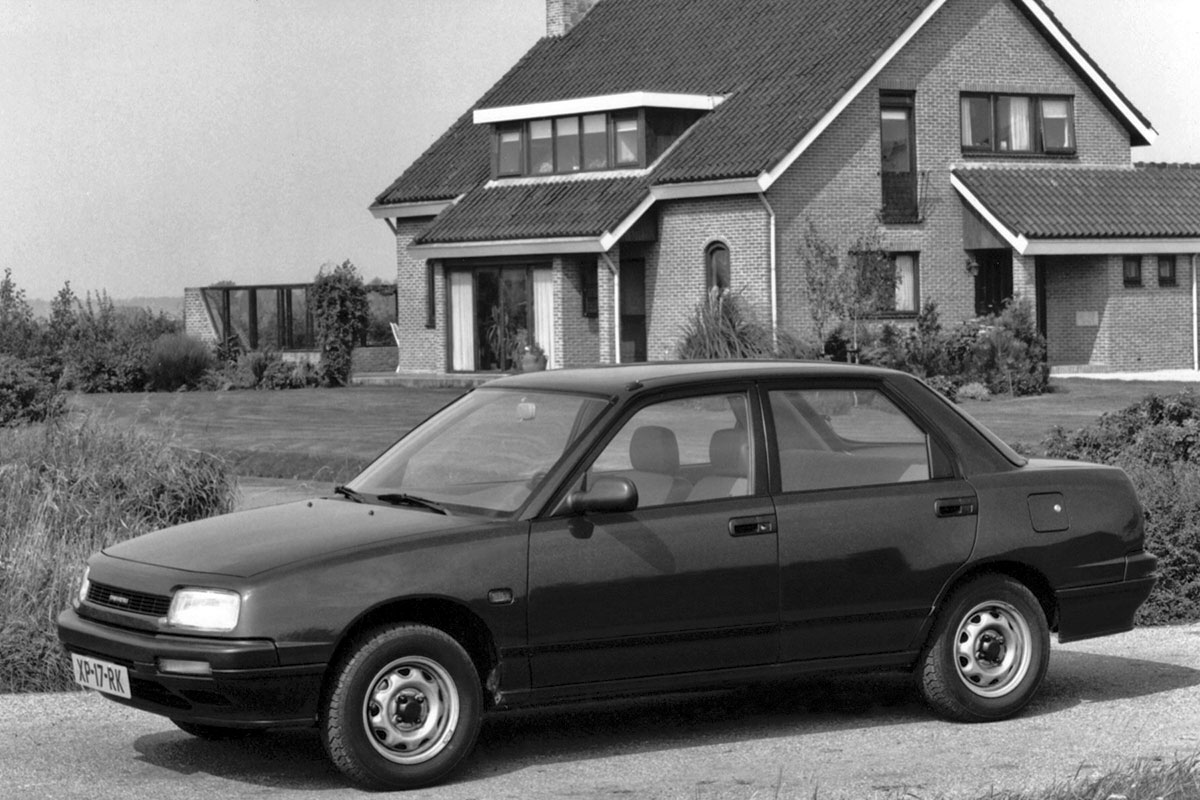 'But this veneer of sophistication and verve wears thin when the Applause is set more challenging tasks. Experience the performance, the handling and the ride in more demanding conditions and the promise all but evaporates. The plain truth is that the Applause has a rough engine, unrefined suspension and drivetrain, and lifeless steering. The ploy of making a hatchback look like a saloon is clever and could well set a trend, but in this case the execution misses the mark.'
So this was clearly not a car for enthusiastic drivers, although equipment levels were generous, with standard kit including power steering, a rev counter, intermittent wipers and a split-fold rear seat. Applause 1.6 Xi buyers got even more toys to play with, including powered windows front and rear, central locking, electrically adjustable door mirrors and more.
At that stage Daihatsu hoped to sell 1000 Applauses each year in the UK, but it's doubtful that this was ever achieved despite this being the most reliable car that the company ever brought here. Reputedly the average warranty cost per car was just a fiver, because so little went wrong with the Applause while it was still covered by its three-year guarantee.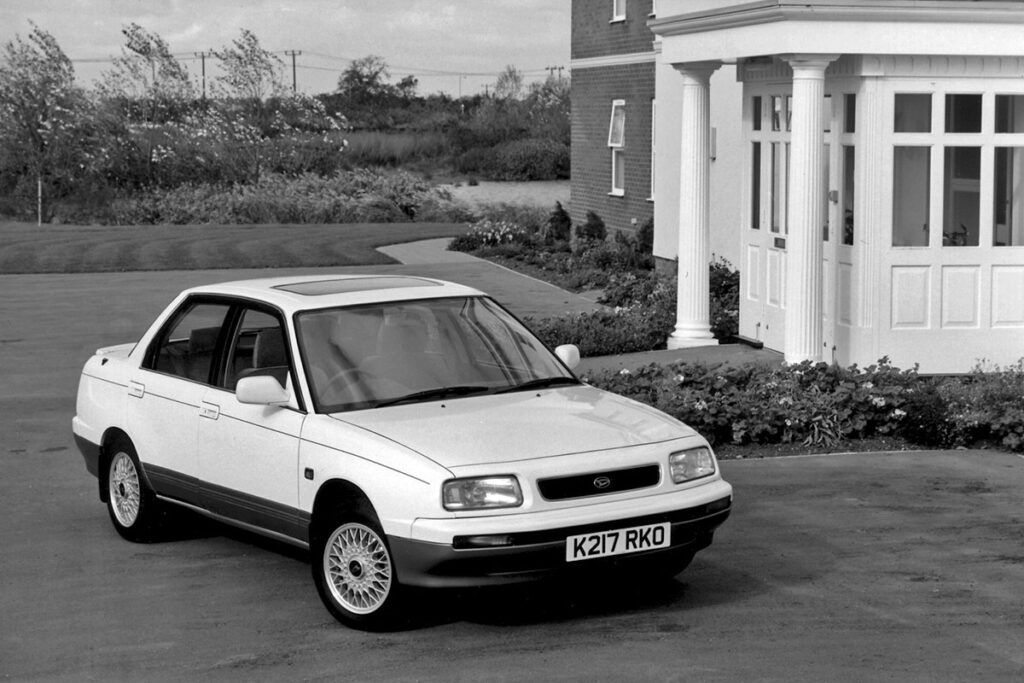 With sales targets constantly missed, Daihatsu facelifted the Applause in 1992 in a bid to stimulate buyer interest. The nose and tail were redesigned, but unsurprisingly this tinkering around the edges made no difference to sales. By spring 1996 the Applause had been axed in the UK, but in Japan Daihatsu persisted and there was even another facelift in 1997, but once again sales proved hard to come by and the Applause was killed off in 2000, 11 years after it had made its debut.
According to Cameron Hans-Brooker, around 22,000 Applauses were made, mainly for the Japanese market. The UK received about 10 per cent of these; according to howmanyleft.co.uk, for the second half of the nineties about 2200 or so Applauses were either on SORN or taxed for use on UK roads, so it seems incredible that this number has now dwindled to just three known examples. So if you see Cameron's Daihatsu at next year's Festival of the Unexceptional, now that you know its significance, be sure to give it a small ripple of, er, applause.
Read more
Your Classics: Eddie Rattley's Daihatsu Fellow Max is a tiny two-stroke
Toyota, Suzuki and Daihatsu team up for rumoured 1-litre sports car