It took a decade, but Warren Christie finally took delivery of his Century in 2019.
Often described as Japan's Rolls-Royce, the most luxurious automobile in the Land of the Rising Sun is not a Lexus or Infiniti, but a Toyota. First made in 1967 to transport royalty, government officials and, er, Yakuza bosses, the overall design of the Toyota Century has changed remarkably little in more than half the time its name indicates. In fact the first generation of this swish saloon remained in production for 30 years and Christie's second generation model lived for another 20, before being replaced in 2018.
How much is your car to insure? Find out in four easy steps.
Get a quote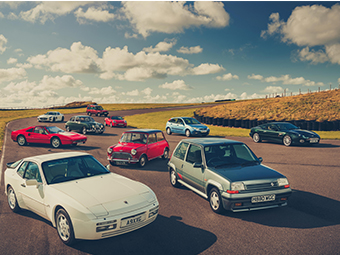 The first cars came only with a V8, but the 1997 re-issue replaced that with a V12 and that's the car Christie spent a decade looking for.
"Well, I've had a few daft cars in my time, ranging from a '73 Cadillac Eldorado convertible through to a Bentley Mark VI and a Turbo R, and just before this I had a Citroën 2CV," he says. "I had fancied a Century for about ten years, but five or six years ago when the Turbo R had gone, I seriously started looking. It took me about two years to find it at a specialist car dealer near Fukuoka on the island of Kyushu. I bought it blind over the internet in May 2019 and it arrived in August."
Christie says that the import process was surprisingly easy and that once he had fitted a rear fog light the car sailed through its MOT.
"I think importing a JDM car into Great Britain is probably one of the easiest countries in the world to do. You have to fill in a V55 application form and when the car arrives at the docks, you have to pay your ten per cent import duty and 20 per cent import VAT. It was really straightforward and getting it registered was really easy as well, I just sent the paperwork off to the DVLA and the registration document arrived about three weeks later," he explains.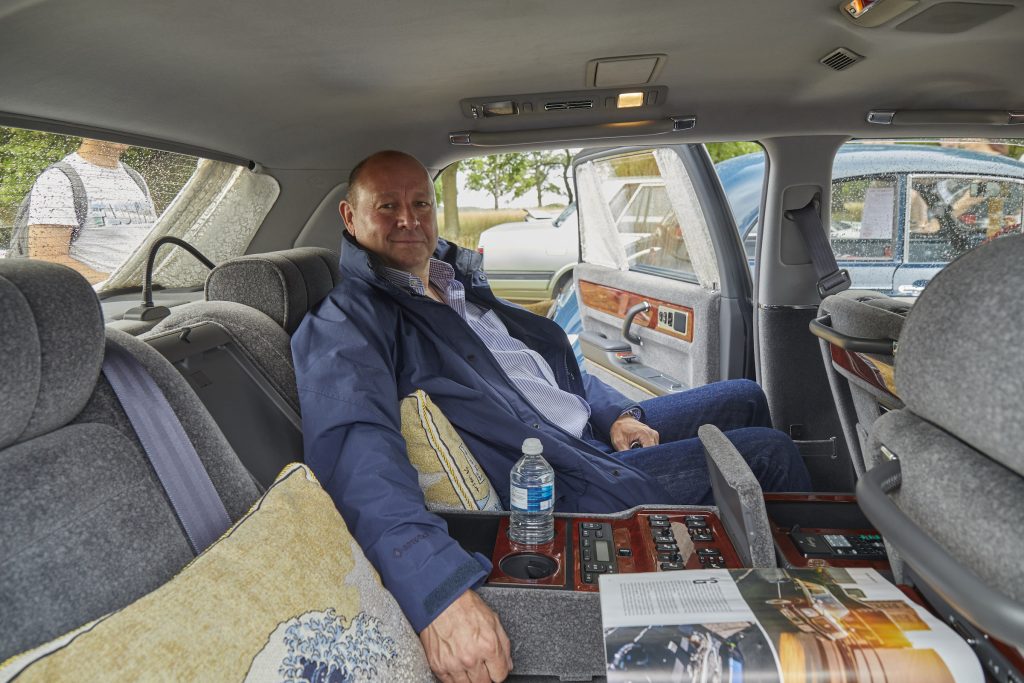 Resplendent in black paint that is applied in seven layers to achieve a mirror-like finish, the Century oozes a slightly understated, yet imperious quality, but the real luxury comes when you step inside the grey wool and wood-veneered cabin.
There's acres of room, and for the nearside rear passenger that can be increased as the centre section of the front passenger seat folds to allow a truly First Class lounge-like experience. The seats are heated and cooled, and there's a central TV screen and DVD player. Lace curtains can be drawn for extra privacy.
"When we go on a long journey my wife sits in the back and I just have her feet for company up front," grins Christie. "Sometimes I even put my white gloves on."
Chauffeuring the Century is a joy says Christie. "It's a five-litre all-aluminium V12, 48 valve, quad cam, variable valve timing and fuel injected, but with a pretty modest power output. They quote 280bhp although it's actually about 330. When I was searching, I wanted a column shift, but with hindsight, the floor shift is better because it's the latest six speed automatic. It consistently does 0-60mph in 6.5 seconds, but it still has the JDM limiter so 112 mph is the top speed, but aside from that the performance is about the same as my old Bentley Turbo R. However, the build quality, refinement and the fit and the finish are miles ahead of the Bentley."
The Century is also shaping up to be remarkably inexpensive to own. Christie paid "a smidge under ten grand" in total to buy, ship and get the car road legal in the UK and although it is coming up to 200,000km on the odometer he's not concerned. "There are loads in Japan with over half a million miles on them.
"I'd always said that the Turbo R was a keeper, but the running costs just started to get silly. There was a Forth Bridge aspect starting to come through where I'd owned it long enough to have done quite a lot of things twice. The last year with the Turbo R cost me about nine grand and I thought that was time to call it a day. This is completely the opposite. In three years it has cost about five per cent of what the Turbo R did. It just doesn't go wrong."
Read more
25 years of the Toyota Prius: Is one of the greenest cars on the road about to meet its end?
The 2000GT was the fastest route to success for Toyota | Revelations with Jason Cammisa
Unexceptional Classifieds: Toyota Cressida DX