"I've always wanted one because it's the most rebuildable car in the world. You can build an entire car from bits of various other ones and end up with a complete 2CV."
To the lay person, Oliver Pickard's 1962 Citroën 2CV AZA is… well, just a 2CV. Notably an older one, it must be said, painted in a (mostly) uniform green rather than the bright and occasionally gaudy shades of the Dollys and Charlestons and Bamboos and other special editions that persisted until the early 1990s.
How much is your car to insure? Find out in four easy steps.
Get a quote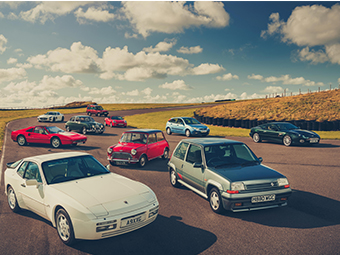 But spend a bit of time with Oliver and he'll point out all the things that make this car just a bit different from a typical 2CV, both good and bad. And some of it, of course, is more or less how it left the factory.
"So," he says, "it's a 1963 AZA, which stands for 'AZ advanced'. It's the first year with the 425cc, 18-horsepower motor. And we call it the eight-stud head, as it doesn't share a central stud for the intake manifold and exhaust.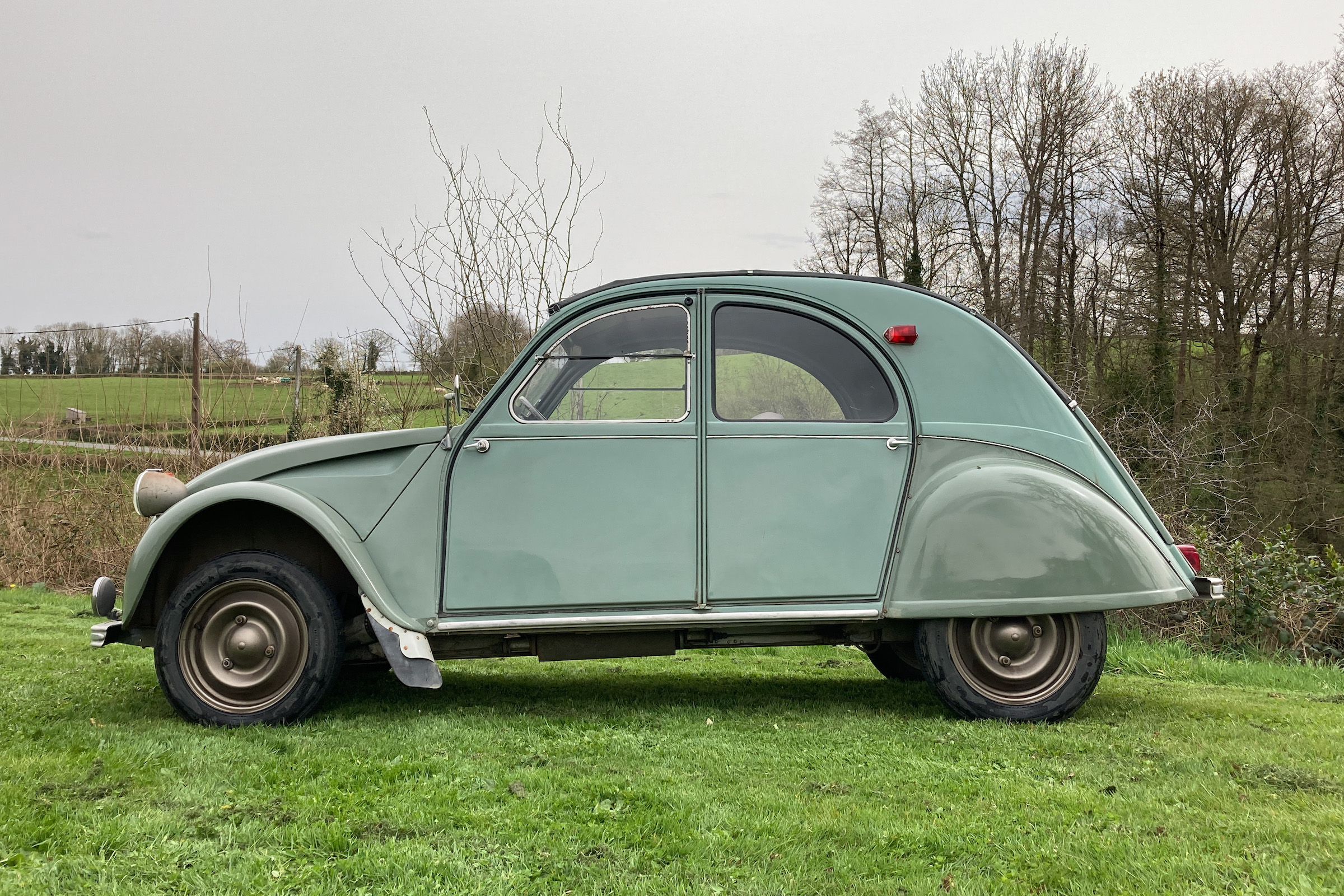 "It's also an 'enak' or a 'mixte', depending on who you ask – which means it's a hatchback, and that's just like having a van. But it's a car, so you're not having to drive around in a van all the time, and it basically does everything I need it to."
That's just as well, because this Citroën 2CV is Oliver's daily driver. Even the most ardent slow-car fan would struggle with just 18 horsepower, but he does have one significant thing in his favour: Living deep in rural France, even 18bhp is enough to dispatch traffic predominantly consisting of tractors and voitures sans permis. Plus, says Oliver, it's nothing if not eager.
"It's just… happiness on wheels. It wants to be revved, and wants to be driven hard, like it was told as a child it could be a rally car, and it's grown up in denial!"
Having taken the AZA for a spin (which you can read about here), and driven it back to back with his parents' Dyane, I know what he means. But that drive also illustrated just how much effort Oliver has put into the 2CV to turn it into something he's confident to use every day, and in all weathers.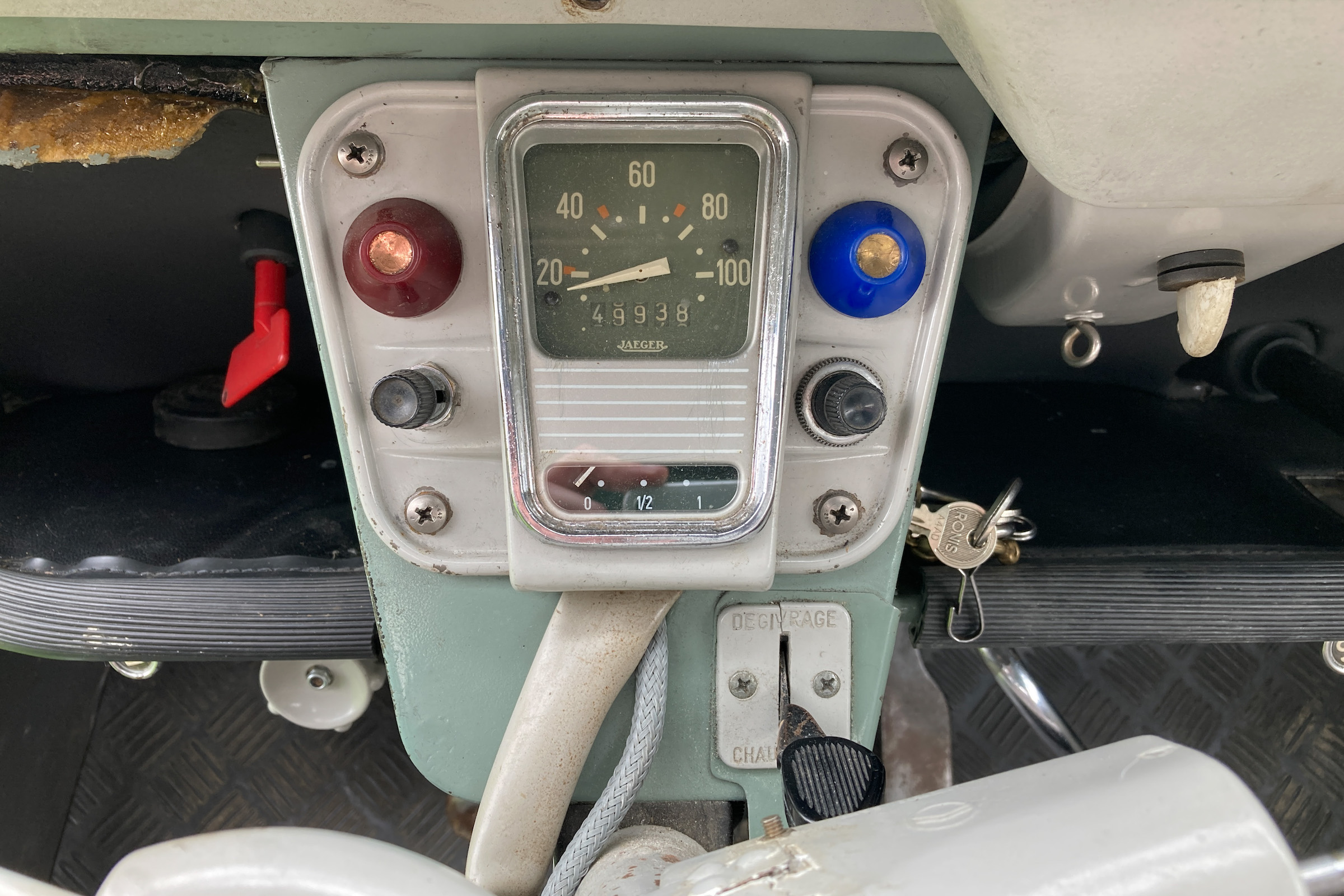 "I spent a long time trying to find one, and finally located one in Clermont-Ferrand. The day I picked it up it was snowing, it was on old tyres, and it wasn't running right as the guy hadn't driven it enough. I had to drive through the centre of the city in an incredibly disgruntled 2CV and then drive over 100 miles home in the snow!
"But once it had been driven, it cheered up a lot. But I've done a lot since then – a lot of electrical work, because it was terrible. I fitted the correct Michelin X tubeless tyres. I've rebuilt the heads after it spat out a spark plug – using an engine we dug out of a farmyard!
"It's had a new starter motor too, and I've done bits of paint because it was terrible. It's got a very thin paint job at the moment covering what's probably a very nice patinated old paintjob…"
Then there are the headlights, which are a bitsa on their own: "It's got the headlight buckets from a Citroën H Van," he says, "which are visually period-correct for 1963. But they've been painted silver, and then blue, and then spent about thirty years on a tractor, picking up the perfect patina…"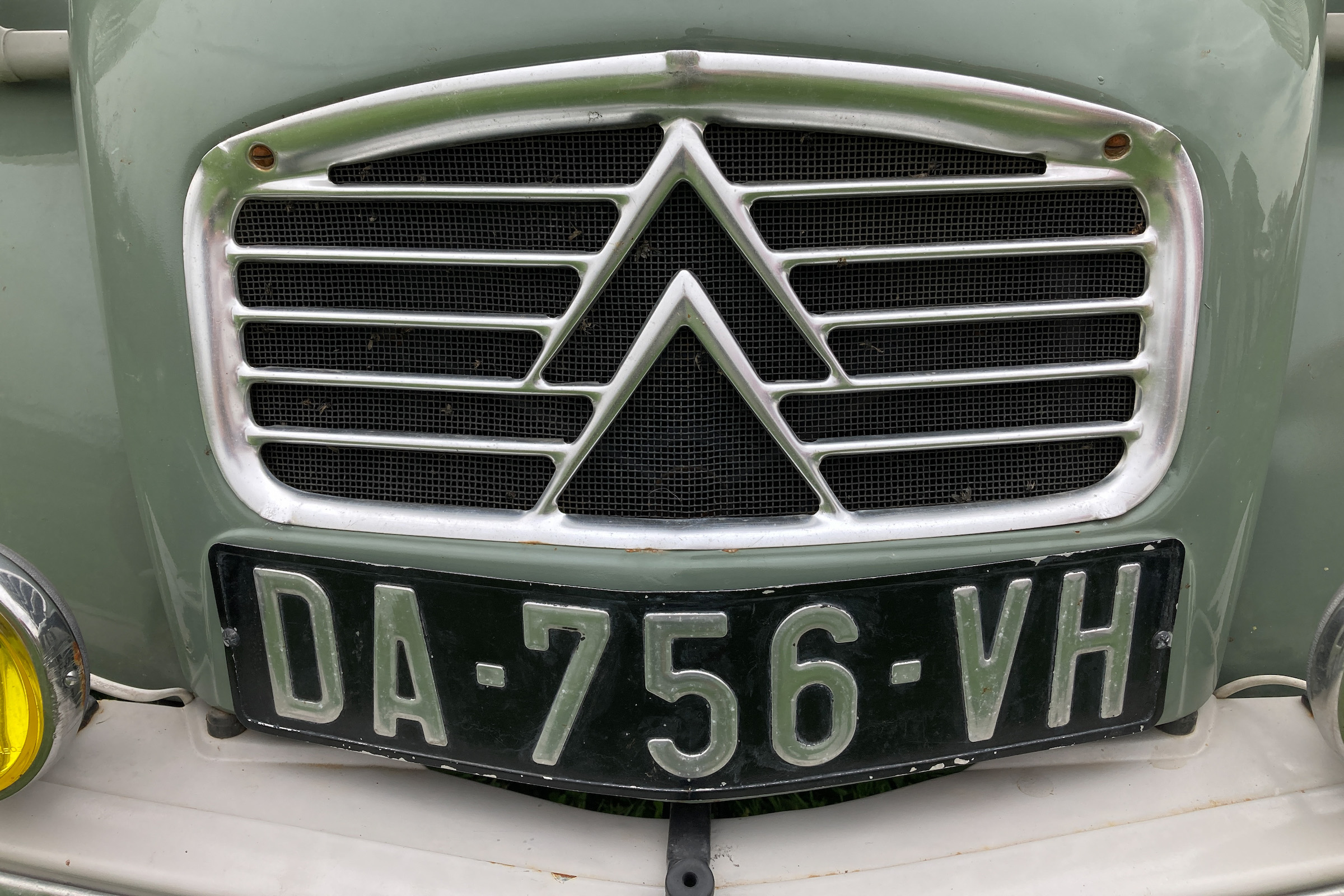 New seats are still on the to-do list, apparently – correct hammock-style ones rather than the later 2CV6 items currently onboard – and later wandering around the car, Oliver does point out that the current paintwork has more than one shade to it (more visible in the photos than in person, admittedly).
Still, there are other projects on the go. First, there's Oliver's house, which he's building himself, with the help of his fiancé and his parents, out of a 400-year old barn in the countryside. And then there's "the Mosquito" – a Cox GTM which Oliver and his dad Andrew are effectively rebuilding from the ground up.
"Where to start? It's got a Honda K20 engine making 200-and-something brake horsepower to the wheels. It'll be 620 kilos maximum weight, 42 inches tall, the same wheelbase as a Stratos, Honda CR-V rear suspension, MX-5 front suspension, a Mini steering rack, and 140mm of suspension travel."
If the Citroën 2CV is his dream daily driver, the GTM is Oliver's dream sports car. "I think every car person sometimes wonders, 'what if I just made my own car?'. And when you start to answer that question for yourself, really honestly, the answer is usually really weird…"
Read more
Your Classics: Peter Graham and his love for building vintage specials
The run-down delights of a French roadside car lot
One-off 2CV Barchetta yearns for the track once more