Citroën's 2CV is not a car normally associated with racing, despite the best efforts of the 2CV Racing Club and its quarter-century of championships. In Fifties and Sixties Britain, the 2CV was a somewhat sensible alternative to home-grown heroes like the Morris Minor – but in its homeland (and further afield) rebodying 2CVs for the sports car enthusiast and racing was not unknown.

Specialists including Dagonet, De Pontac, Mismaque and Umap would rework the 2CV from a utilitarian car for the people into something better suited to the pursuit of speed. (Much later on, the likes of the Burton Car Company would turn the 2CV into a roadster.) Now one of these rare 'racing snails' has come up for sale – and the estimated price may have you choking into your French roast blend coffee.
At next month's Aguttes sale at the Galerie des Damiers in Cassel, Northern France, a one-off Barchetta based on the 2CV will go under the hammer. Known as the Seidlitz Special, it was named after its then-owner, Carl Seidlitz, whom, with Pete Woods, raced the car during the Sports Car Club of America's 1957 and 1958 National Sports Car Championship. Its best position was an eighth place at the Riverside Preliminary on 21 September, 1957.

The two-seat Seidlitz special used 2CV wheels and side-exit exhausts, and although red in period, it was later resprayed blue. However, beyond such obvious details the Barchetta is something of a mystery, as it remains unclear as to who built its alloy body, listed as 'American made'. The technical specifications are similarly unclear. It's said to be based on the chassis of a 1957 2CV, while a 500cc twin carburetted engine is paired to a five-speed gearbox. Contemporary 2CVs used either a 375 or 425cc air-cooled flat-twin, and the Seidlitz Special also used a combination of 2CV or Panhard Dyna Z/Junior suspension. Interestingly, the Racing Sports Cars database lists the Seidlitz as having a 425 cc ('AZ') engine, and a red body, remnants of which can still be seen on its panels.

US-made Stewart Warner gauges are fitted in the cockpit, suggesting it could have been converted from a car already in the United States. According to the Citroën Club of North America, small numbers of 2CVs were imported between 1955 until the late Sixties; sales resumed with remanufactured 1967 and 1970-chassied cars from Target Group USA in 1988.

After a long period of inactivity in a private collection, the one-off 2CV Barchetta car resurfaced on Craigslist and Facebook last year in the United States, having been lost to the world for nearly 40 years. A best bid of more than $35,000 (£26,900) secured it.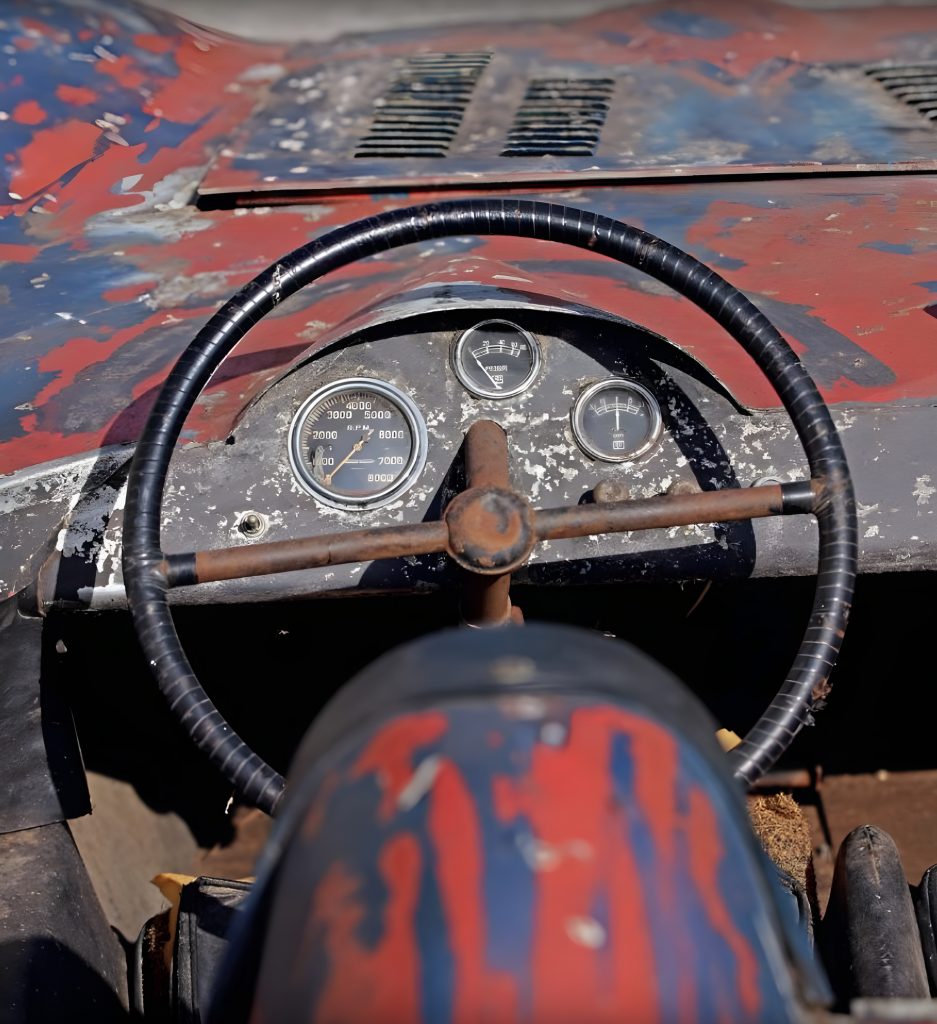 Now it is estimated at between 60-80,000 Euros (£49,770-£66,361). At that level, the Siedlitz Special, listed without paperwork, far outstrips the £26,500 value that the Hagerty Price Guide sets against a Condition 1 'best in the world' 'ripple bonnet' 2CV. At French auction, however, 2CVs have pulled impressive numbers with Aguttes: a 1990 Charleston with 9km on the clock made 120,000 Euros under the hammer before fees, and an all-wheel drive, twin-engined Sahara managed 172,840 Euros with Artcurial in 2016, during its Rétromobile sale, a model record.
If you any more about this unique 2CV Barchetta, share details with the rest of the community in the Comments, below.
Read more
Let's Hustle: Rare six-wheeled kit-car may need some (re)assembly
Larging it: Big thrills in tiny cars at the 2022 Goodwood Members' Meeting
Buyers Guide: Citroen 2CV