It's 50 years since the phrase "Vorsprung Durch Technik" first appeared at the end of an Audi commercial, and in brochures for cars as diverse as the Audi 100 and the rotary-powered NSU Ro 80. Devised by Hans Bauer, an Audi ad man, in 1971, it translates as "Progress Through Technology" and Audi has most certainly achieved just that, as these five examples (one for each Audi ring, plus a little bonus) demonstrate.
All-wheel drive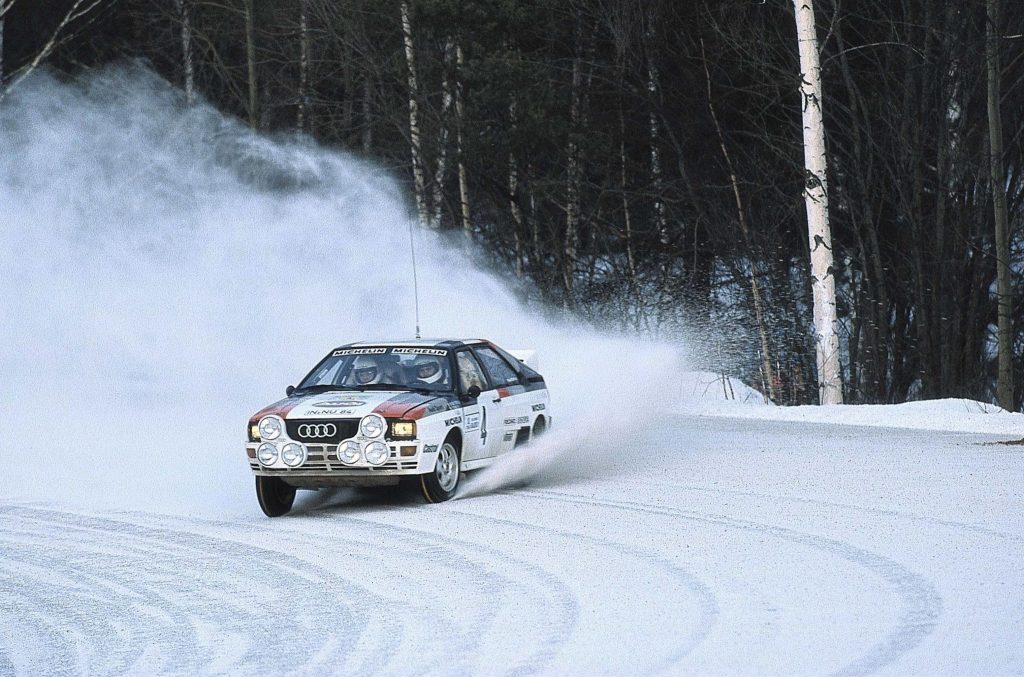 Audi did not invent all-wheel drive, but without its clever quattro system (and even more clever branding) it's debatable whether the technology would have become so ubiquitous. Daimler experimented with driving all four wheels of a motor car way back in 1907, Jensen famously had its FF, but it was Audi's assault on the stages of the World Rally Championship with its Ur-quattro that clearly demonstrated the advantages of all-wheel drive.
How much is your car to insure? Find out in four easy steps.
Get a quote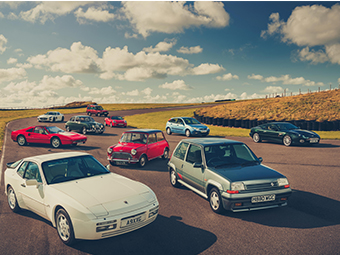 The very first quattro was based on the Audi 80 Coupé and its five-cylinder engine was mounted longitudinally, which gave the car less than ideal weight distribution. Nonetheless, sending drive to all four wheels through a lockable centre differential gave the quattro so much more traction than rival two-wheel drive cars that Hannu Mikkola and Michèle Mouton both took wins in its 1981 debut season. Audi quattros went on to win the World Rally Championship in 1982 and 1984 and more Audi road cars quickly adopted the system.
Audi developed quattro to feature first a Torsen differential and, later a Haldex coupling. Now Audi offers no less than five different takes on all-wheel drive, including for its e-tron electric cars, all beneath the Quattro badge.
Aerodynamics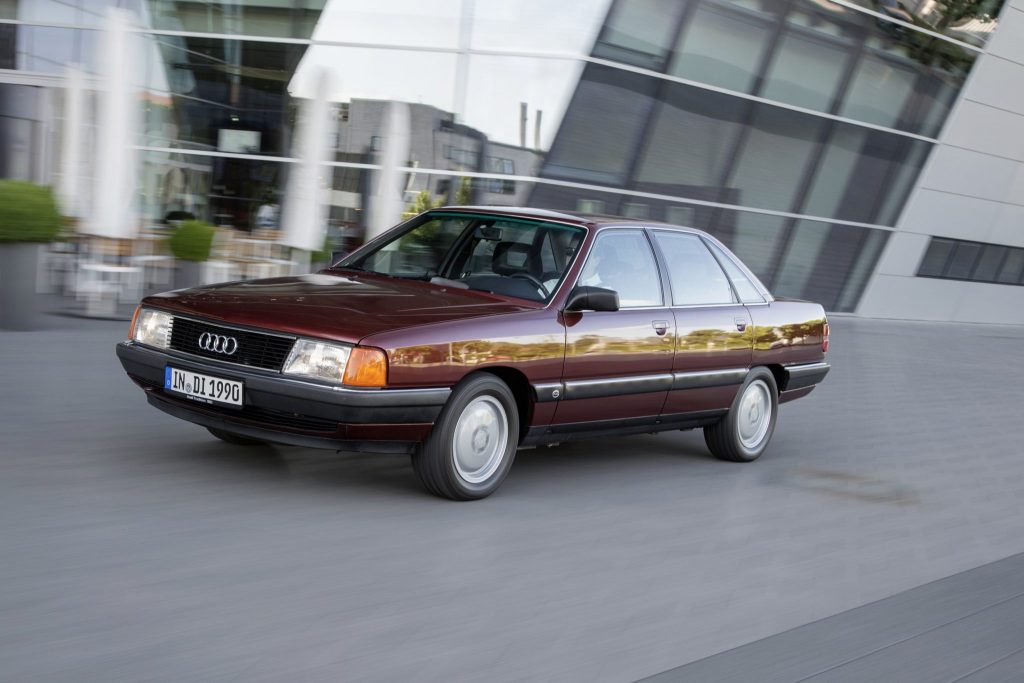 1982's Audi 100 was the most aerodynamic production car on the planet at the time. Its 0.30 Cd factor beat the contemporary Ford Sierra without resorting to full jelly-mould styling like the Blue Oval's effort. Audi was so proud of this feat of efficiency that the car actually wore window stickers stating "0.30 Cd". No car before or since has used aerodynamics so effectively as a marketing tool.
So how did the Audi 100 achieve its streamlined success? Based closely on the "Forschunsauto FV Auto 2000" concept car displayed at the 1981 Frankfurt Motor Show, the devil was in the details. Recessed rain gutters, a bonded-in windscreen and rear window, and flush-fitting side windows all helped cheat the wind. The bonnet featured a trailing edge lip which directed air over the windscreen wipers, the side mirrors were faired in, the wheels featured aero trims and the headlamps were flush.
Throw in narrow 14-inch tyres and the Audi 100 was the world's most aerodynamic car. At least in Europe (where it won European Car of the Year in 1983) it was, because versions sold in North America didn't fare quite so well with their bigger bumpers, sealed beam headlights, and fatter tyres on 15-inch wheels giving it a Cd of 0.34. Unsurprisingly, this wasn't emblazoned on the windows of American models.
Aluminium
Audi had been experimenting with aluminium since the 1980s, using it in the door frames of the 100 for example. By 1994 the company had enough experience with the lightweight metal to do something extraordinary. The A8 luxury saloon was built on an all-aluminium spaceframe platform (ASF) that took 12 years to develop.
Weighing in at around 40 per cent less than an equivalent steel structure Audi had grand plans for its ASF. For a time the innovative technology bookended the Audi range with the ultra-compact A2 as its entry-level model, which offered impressive fuel efficiency and funky styling, and the A8 as the flagship.
The cost of aluminium compared to steel, both as a raw material and in the production process, however, made the A2 expensive and it wasn't the runaway success Audi hoped for. Today only the R8 and A8 still use a full ASF, although lessons learned from Audi's alloy pioneers have led to the material being used extensively in the TT, A6, and A7 Sportback.
Autonomous driving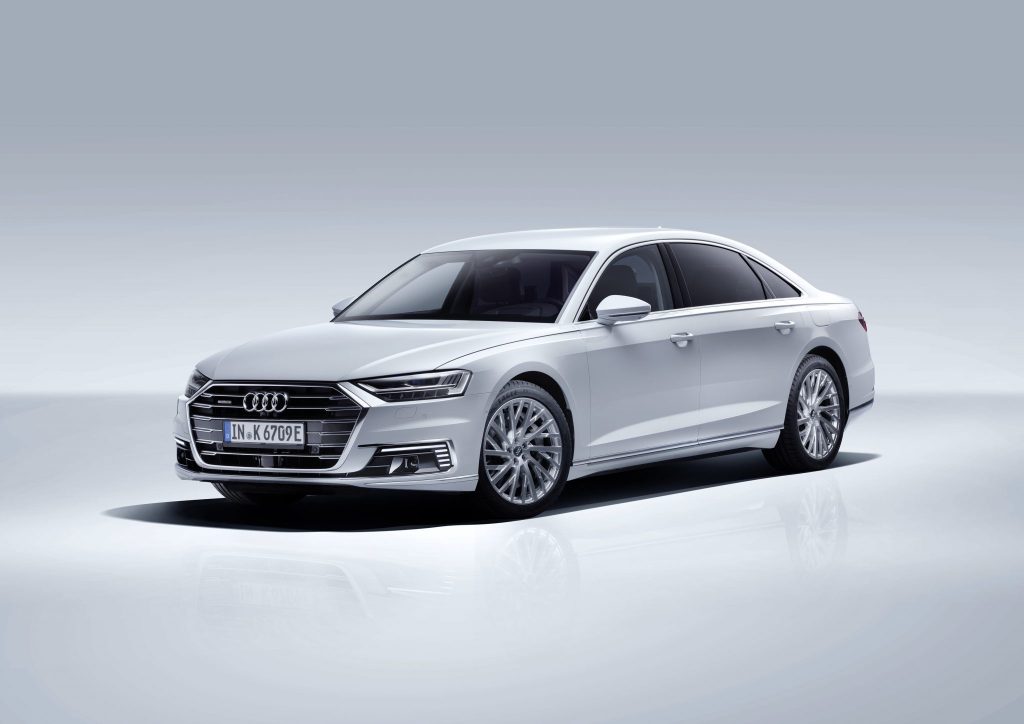 The Audi A8 of 2017 was proudly announced as the first production car to come equipped with Level 3 autonomous driving. The Audi AI traffic jam pilot system could take over full control in traffic at speeds of up to 37 mph, managing acceleration, braking and steering without driver intervention. The system was designed to function on highways where a barrier separated opposing traffic. Equipped with radar, lasers and ultrasonic scanners the A8 was also able to park itself remotely.
Three years later, however, the system was removed due to a lack of clear government regulations on autonomous driving. With autonomous technology a near constant talking point, we doubt Audi is quite finished innovating on this front.
Artemis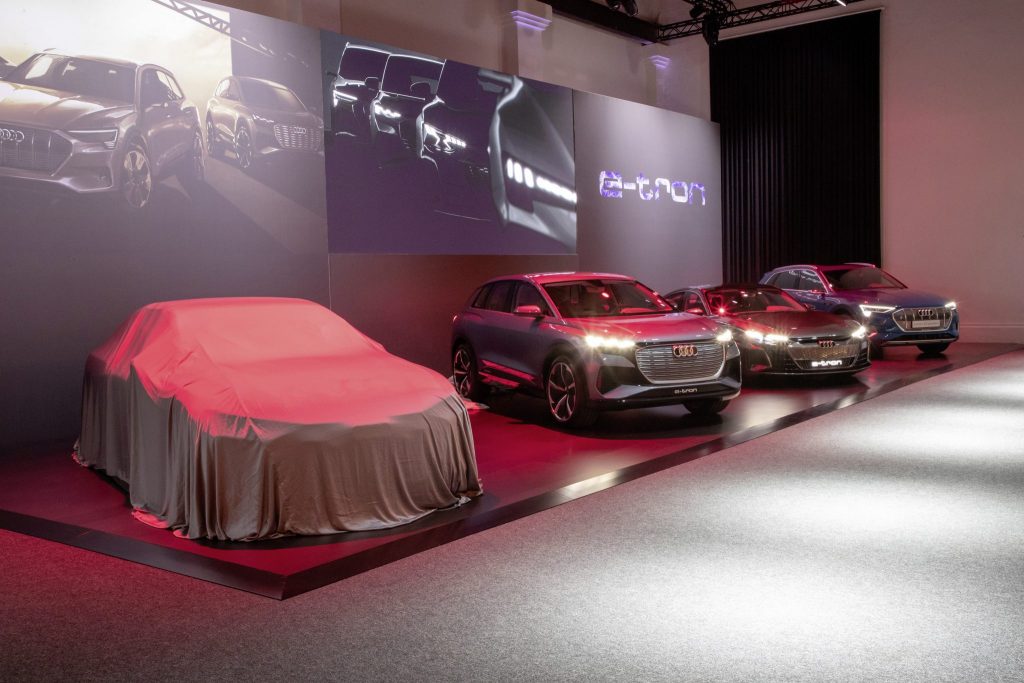 The next major piece of Vorsprung Durch Technik is set to appear at the IAA exhibition in Munich in September 2021. Developed under the Artemis group, set up to be more agile than the legacy combustion-powered Audi brand, the project will herald an all-new electric vehicle platform known as SSP. The first car to appear on this architecture is to expected to be the A9 e-tron – an all-electric flagship to lead Audi into the future.
The Artemis project has not been quite as smooth sailing as Audi would have liked, despite being led by Alex Hitzinger who had previously worked on Audi's LMP1 program and Apple's car project. Hitztinger has recently been moved off Artemis and Audi technical boss Oliver Hoffman has taken over. If Hoffman gets the good ship Artemis back on track, the first customer car will be delivered in 2025.
Read more
Executive Decision: Audi 80 vs BMW 3-series vs Mercedes 190E
Don't drag me down: 10 cars that mastered aerodynamics
Retro Rewind: Audi RS2 vs Audi RS6