Price: £3495
Mileage: 33,164
Condition: Eye-catching at FOTU and the BTCC paddock alike
Advert: KGF Classic Cars
Perhaps it's because I visited the fabulous Super Touring Power event at Brands Hatch a few weekends back, celebrating the cars and drivers from one of the British Touring Car Championship's most exciting periods, but I'm feeling a lot more warmth toward the Vauxhall Vectra than I used to.
Granted, the ex-BTCC monsters circulating Brands are somewhat different to this Mk1 Vectra LS that KGF Classic Cars in Peterborough currently has for sale. The BTCC cars were all saloons for a start, whereas this is the five-door hatch, but there's also the small matter of things like a roll cage, sub-tonne kerb weight, and the best part of 300bhp going through the front wheels, none of which this LS enjoys.
How much is your car to insure? Find out in four easy steps.
Get a quote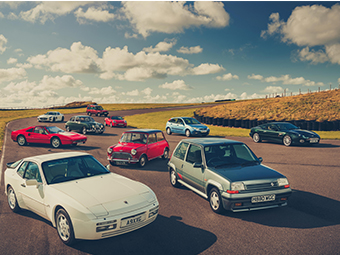 Still, the Renault Laguna Estate we featured a few weeks back wasn't exactly BTCC-spec either, and it was no less appealing (well, maybe a little less appealing). And it's easy to forget the Vectra is now old enough to qualify for the Concours de l'Ordinaire alongside the Mk1 Laguna, Mondeo, and other volume repmobiles from the period.
The Vectra's initial reception probably wasn't what Vauxhall had hoped for, the car's more evolutionary approach from its Cavalier predecessor sitting in stark contrast to the enormous leaps Ford and Renault had taken over the Sierra and 21 with their own mid-range cars. Peugeot would of course also follow a more evolutionary angle with its 406, but for the enthusiast press at least, the 405 was off to a better start than the Cavalier was.
Still, the Vectra was far from a bad car. Its styling was clean and modern (if not as much as the new Passat soon to arrive), its cabin well-built and comfortable, and even though some engines were carried over from the Cavalier, that was hardly a bad thing, as Vauxhall's powerplants at the time were among the most frugal and eager of their type. The now-defunct Complete Car magazine wrote in 1996 that the 2-litre was "arguably the best 2.0-litre mainstream unit currently available", punchier than Peugeot's 406, more refined than Ford's Zetec, and more economical than either.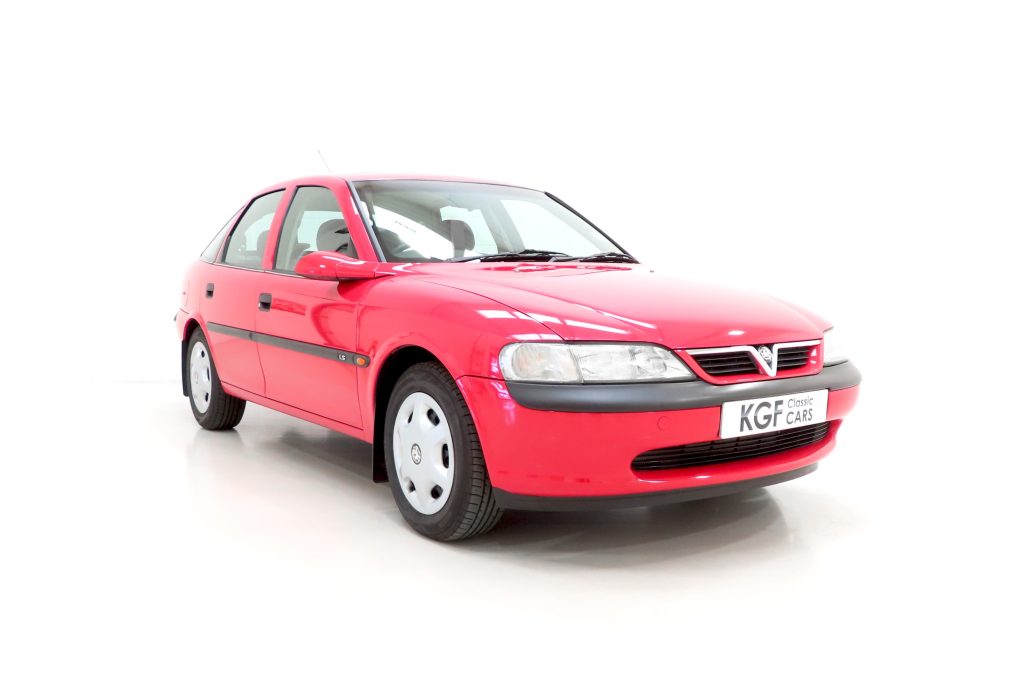 It's that engine you'll find in this 1997 car, making 136bhp and equal torque, and good in its day for a 9.7-second 0-60mph time in Complete Car's hands. The engine wasn't at the bottom of the range – there were 1.6- and 1.8-litre petrols below it, and nor was LS spec the entry level (Vauxhall had Envoy for that), though LS was the lowest you could go with the 2-litre. In addition to now-standard airbags, LS got buyers an adjustable steering column, electric front windows, and in the 2-litre, switchable traction control, over the base model.
The car on sale with KGF has clearly led a charmed life, having only done 33,000 miles and still featuring its original LS wheel trims. There's apparently a big history file, including a cambelt and water pump change at 31,000 miles, and an MOT until June 2024. And from the photos, both interior and exterior look largely unmarked – though we'd remove that tow bar at the first opportunity.
It might not corner like a Mondeo, nor be as pretty as a 406, but the Vectra, like the Cavalier before it, will be a welcome addition to any future Festival of the Unexceptional – and thanks to its BTCC connections, we suspect it'd get more than a few admiring glances if you also take it along to Super Touring Power when the event returns next year.
---