Price: £3000
Mileage: 76,000
Condition: Straight from a mid-'90s dealer forecourt
Advert: Rob Garratt Car Sales
Some cars just jump out at us through our computer screens, and this 1996 Renault Laguna RT estate is very much one of those cars. We're tempted… no, compelled, to wheel out the old cliché, "when did you last see one?"
If there's a good answer to that it might have been at a Festival of the Unexceptional in the past few years, but suffice to say the Laguna in any form isn't a common car these days despite being a strong seller when new.
The replacement for Renault's ageing 21, the Laguna was part of a new wave of Renaults for the 1990s, with sleeker styling and more personality than their worthy but often unremarkable predecessors. And it couldn't have come at a better time, as Ford had just launched its Mondeo and redefined how a car in the large family car class should drive.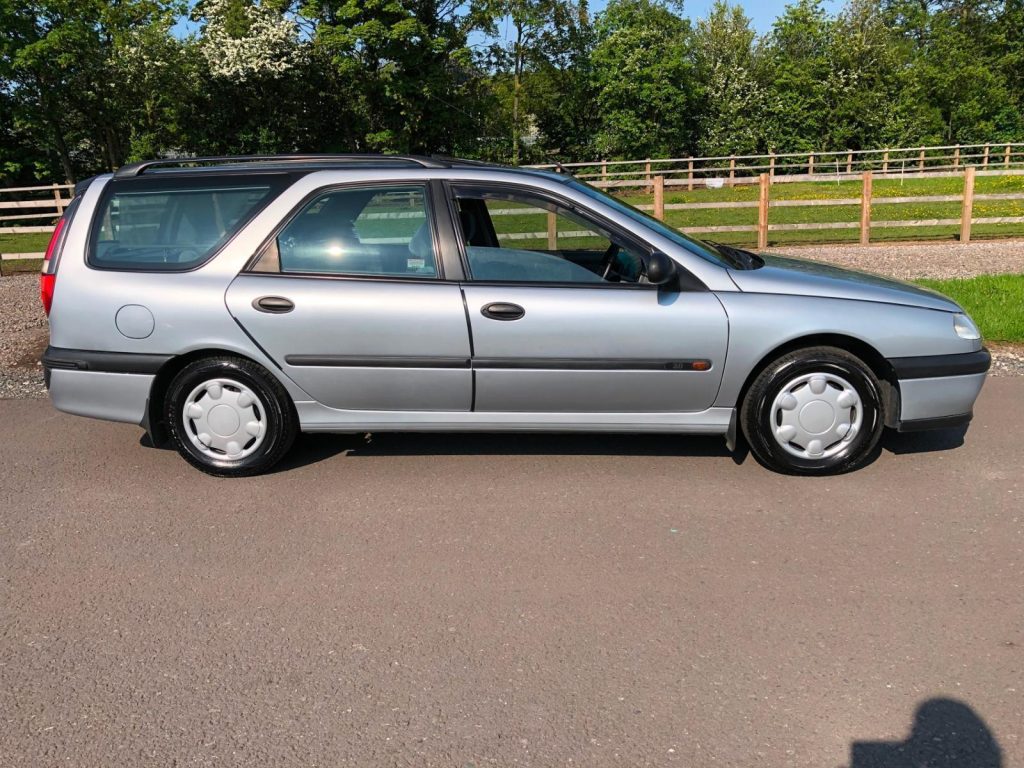 As we noted last time a Laguna featured in our Unexceptional Classified series, the Renault got a lot closer to the Ford than you might recall from memory, more than once bettering it in road tests. It was arguably a better-looking car too, and of course is fondly remembered for its motorsport success as well, thanks to a string of victories and eventually a championship title in the BTCC.
That was the hatchback though, and a year after the Laguna's 1994 launch, Renault added an estate to the lineup. Not as attractive as the hatch, at least at the rear, it was very much from the practicality over prestige brand of wagons that used to dominate in the market, rather than the sleeker but significantly less useful shapes that later prevailed.
Visually it looks a little like a glass box on the back of what could have been a Laguna saloon, but that did give the car a wide-opening tailgate with a low load lip, and in some models, the option of a rear-facing third row of seats.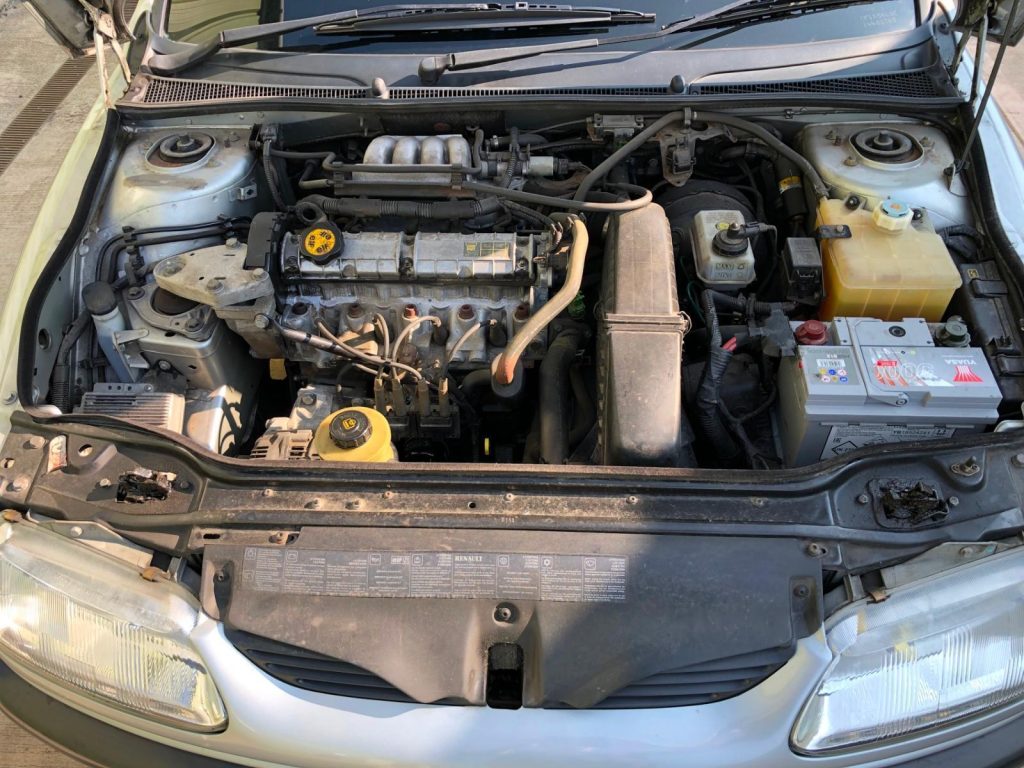 This car, on sale in Litchfield with Rob Garratt Car Sales, is in what we suspect was among the more popular trim levels, the one-up-from-base RT with a workhorse 2-litre, 8-valve four-cylinder. Next to the entry-level RN trim, RT gave you velour rather than cloth seats, a standard driver-side airbag, and the ability to select that 115bhp 2-litre rather than the RN's 95bhp 1.8.
All the original features, including RT-specific wheel trims, have made it unscathed to 2023, as have this car's foglamps, which were an option on the RT when new. The seats look very good too for 76,000 miles, and the factory Blaupunkt stereo is a nice touch.
Best of all, the previous owner, who had the car since new, clearly maintained it fastidiously – a glance at the MOT history shows it to be absolutely spotless all the way back to 2012, and that one was fixed with a new wiper blade.
For three grand, we'd not think twice about this one, provided it runs and drives well in person. Look after it as well as its first owner, bring it to the Festival, and enjoy living with Renault's best-ever family cars.
Read more
Renault's Rolls-Royce: The straight-eight Reinastella
I scrapped a car… and I liked it
The run-down delights of a French roadside car lot