Renault has built some of the world's greatest peoples' cars, yet before the Second World War, it built some of the world's most luxurious, and it was the Reinastella that shone brightest of all.
Its original title, Renahuit, is a clue to one of its defining characteristics: the Reinastella featured Renault's first inline eight-cylinder engine, displacing 7.1 litres – placing it among cars like the Rolls-Royce Phantom, Daimler Double-Six and Cadillac Series 341 as one of the grandest of its era.
It certainly matched their gargantuan scale. At 5.3 metres long and weighing in around 2.7 tonnes it has the capacity to eclipse plenty of sizeable modern machines, and despite its decidedly modest 108bhp output – the Phantom, by comparison, was good for around 150bhp – the nine main bearing, twin-carb engine could still haul it to around 135km/h, or 84mph.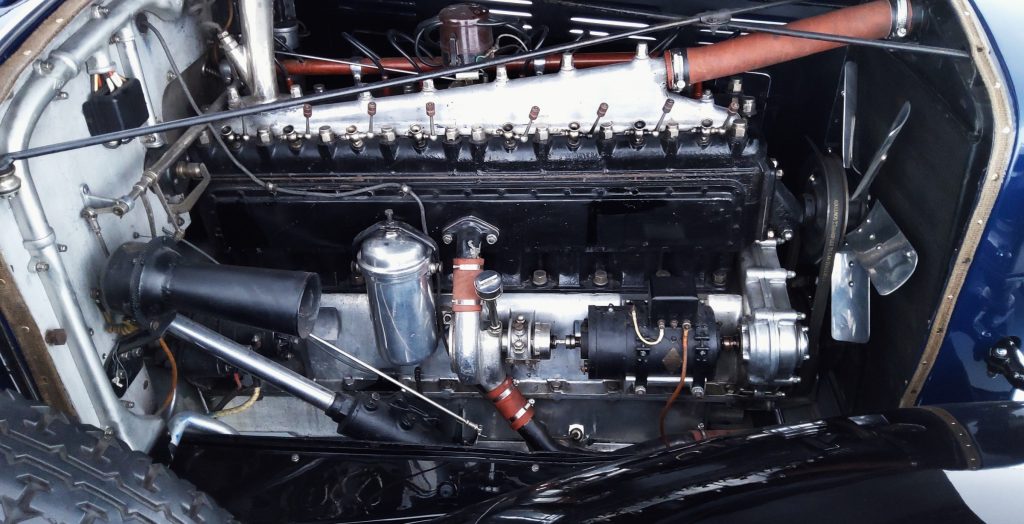 Designed by Louis Renault himself, the Reinastella was offered in a selection of variants in-house, two and four-door sedans and a landaulet (open for the driver, closed for the passengers), while a coupé, the Reinasport, was introduced five years after the saloon made its debut. Coachbuilders including Binder, Letourneur & Marchand, and Kellner also rebodied the car. Visually, all were notable for their forward-mounted radiator grille, in contrast to Renault's shovel-fronted style until then.
While it soon became a favourite of the French presidency, one man wasn't quite so enamoured: André Lefèbvre. Hired by Renault from Gabriel Voisin's ailing enterprise in 1931, Lefèbvre was tasked with updating and improving the Reinastella, to keep it among the world's premier luxury models.
Lefèbvre, though, was fixated by light weight and developing ideas of front-wheel drive, two concepts that sat uneasily with the Reinastella's near three-tonne, rear-drive stature, and even less so with the conservative, stubborn, and short-tempered Renault.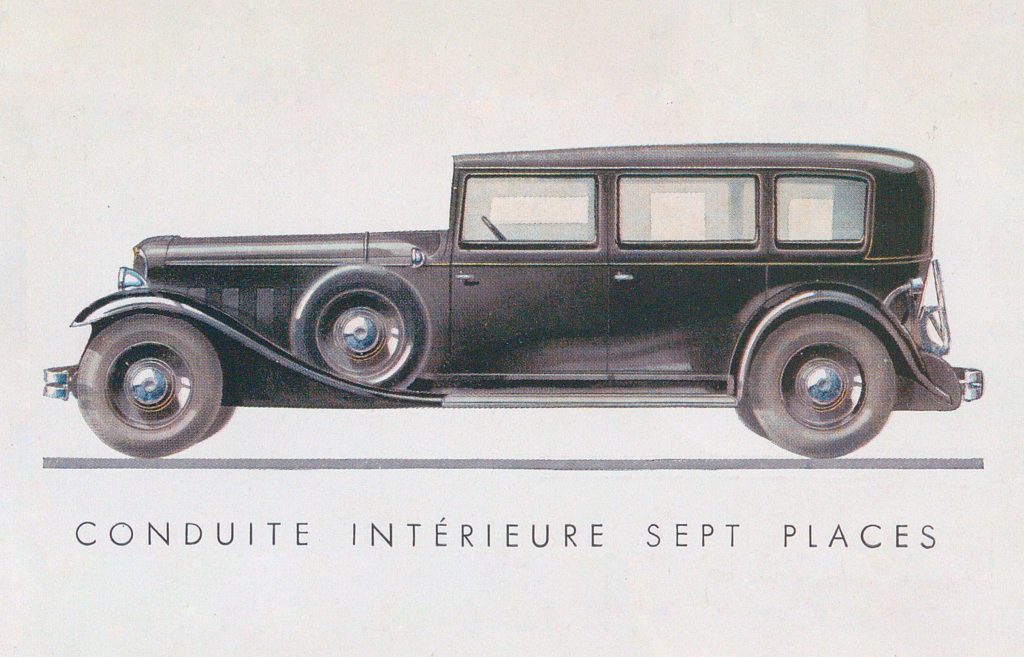 Bored to death with working on the luxury car, according to Gijsbert-Paul Berk's book on the designer, Lefèbvre tried to impress upon Renault his ideas for a car not unlike the eventual Citroën Traction Avant, and when rebuffed by his boss, argued his case until Renault kicked him out of the company.
Lefèbvre had the last laugh, snapped up by André Citroën in 1934 and quickly bringing the Traction to market, while the Reinastella had already disappeared by 1933, as the effects of the Great Depression wrought chaos on global markets and made expensive luxury cars rather less appealing.
Only 405 Reinastellas were made, and the heavy use of aluminium in their construction led to many being melted down to provide material for the war effort. A handful remain, with Renault itself holding on to one of three known surviving Reinastella Type RM2s in its collection in France.
The name, meanwhile, was briefly reprised in 1992 with a Jetsons-like flying car concept that debuted at the Visionarium attraction at Disneyland Paris in 1992. The concept envisioned a car from the year 2328, capable of hitting speeds of around 180mph while floating 150m above the ground.
Closer in spirit was 1998's Renault Vel Satis concept, which aimed to channel some of the Reinastella's spirit, but ultimately spawned both the Vel Satis and Avantime production cars; neither was as grand as the original, though even with limited sales, each still reached a wider audience.
Neither flying saucer nor Avantime or Vel Satis used a straight-eight engine, nor did any weigh close to three tonnes. The Reinastella may have burned out quickly, but this star certainly shone brightly.
Check out the Hagerty Media homepage for daily news, features, interviews and buying guides, or better still, bookmark it. Or sign up for stories straight to your inbox, and subscribe to our newsletter.