Price: £5995
Mileage: 54,389
Condition: A set of wheel trims better than new
Advert: eBay
Just because the Festival of the Unexceptional is over for another year, it doesn't mean we're going to take a break from hunting out appropriate cars in the classifieds. Call it inspiration for next year's show, and a whole year or so to ensure your chosen steed is looking its best.
How much is your car to insure? Find out in four easy steps.
Get a quote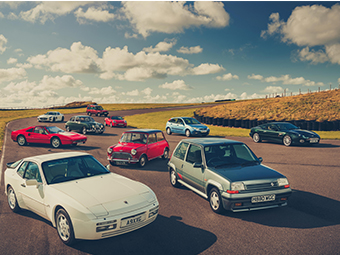 On the face of it the 1988 Ford Escort Popular we've found this week wouldn't need much effort to look its best. It doesn't look a whole lot different from the model we saw in the concours at last year's Festival, in fact, though this one's wheels are adorned with trims, where that car had bare steelies.
It's not like a set of wheel trims renders this Pop excessively well-specified, anyway. The lowest rung on the Mk4 Escort ladder, the Popular was so sparse that even in Ford's 1988 range brochure it was dedicated just a small corner below the marginally better-equipped Escort L.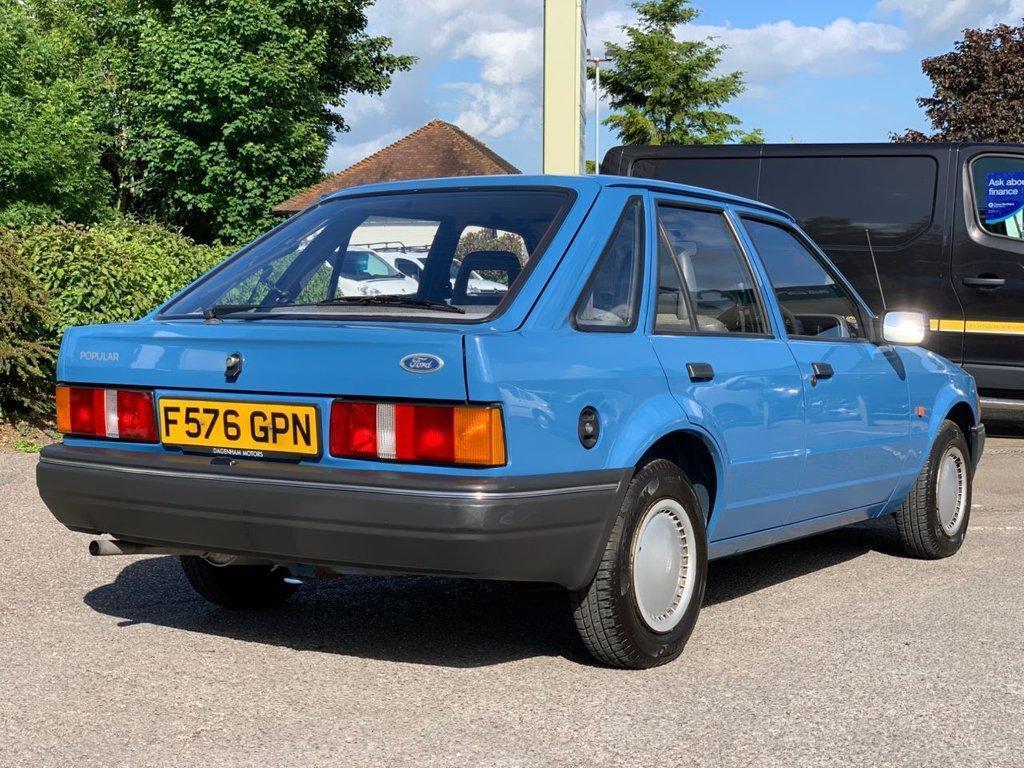 In those tables where manufacturers list equipment for each model in the range, there weren't many little black squares under the Popular column; please note an absence of body-side mouldings to ward off door dings, and inside, a simple "P21" push-button radio, and fixed, tubular head restraints on the front seats.
Engine choices were limited to an overhead-valve 1.3-litre petrol – attached to a four-speed gearbox, where the L got a five-speed – or a 1.6-litre naturally aspirated diesel. This car packs the former, with its 59bhp output, though a low 840kg kerb weight at least allowed for a usable 13.5-second 0-60mph dash. Frugal, too – just over 50mpg at 56mph, though that five-speeder in the L would get you an additional 7mpg.
The full wheel trims on this car are actually a luxury the Popular didn't offer, but in all other respects it looks just as Ford specified it. Ford did offer colours other than Maritime Blue on the Pop, but they don't look quite right without it, and it's wearing well, just as the grey cloth is inside.
The last MOT appeared to be an easy pass, though the next is due by the end of the month, so if the dealer doesn't do it for you, perhaps use that as a chip to barter down the £5995 price tag.
Read more
Brit blockbusters: 22 British cars from this year's Festival of the Unexceptional concours
People's Princess, people's sports car: Diana's Ford Escort RS Turbo heads to auction
Class of '22: Ford Escort RS Turbo Mk4