Price: Auction
Mileage: 36,000
Condition: Probably never hauled a wardrobe
Advert: Car & Classic Auctions
A question to start: Is the Mini, any Mini, too exceptional for the Festival of the Unexceptional?
How much is your car to insure? Find out in four easy steps.
Get a quote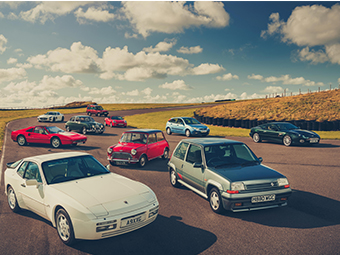 The case is strong, if only because the Mini is one of the most recognisable cars ever made, and probably one of the most widely-loved. It has an enviably distinguished career in motorsport, and an equally enviable roster of famous owners.
And yet, basic, simple, unpretentious transportation was the Mini's whole deal, at least to start. We're not sure Alec Issigonis would have taken kindly to his remarkable achievement being described as "unexceptional" necessarily, but you could probably make a case for it.
Particularly if you choose the right Mini. And with the blocky Clubman front, faux-wood appliqué on the sides and a suitably 1970s shade of "retirement red" (officially Damask Red), this is probably as close as a Mini gets to unexceptionalism. It's got the right badge, too: Austin, the brand behind such unexceptional legends as the Allegro and Maxi.
The 1976 Mini Clubman you see before you will be up for auction with Car & Classic soon, and looks like a real time capsule from the era. Aside from the aforementioned exterior details, it's also got a fine set of pressed-metal numberplates and the borderline decadent touch of chrome hubcaps for its ten-inch wheels.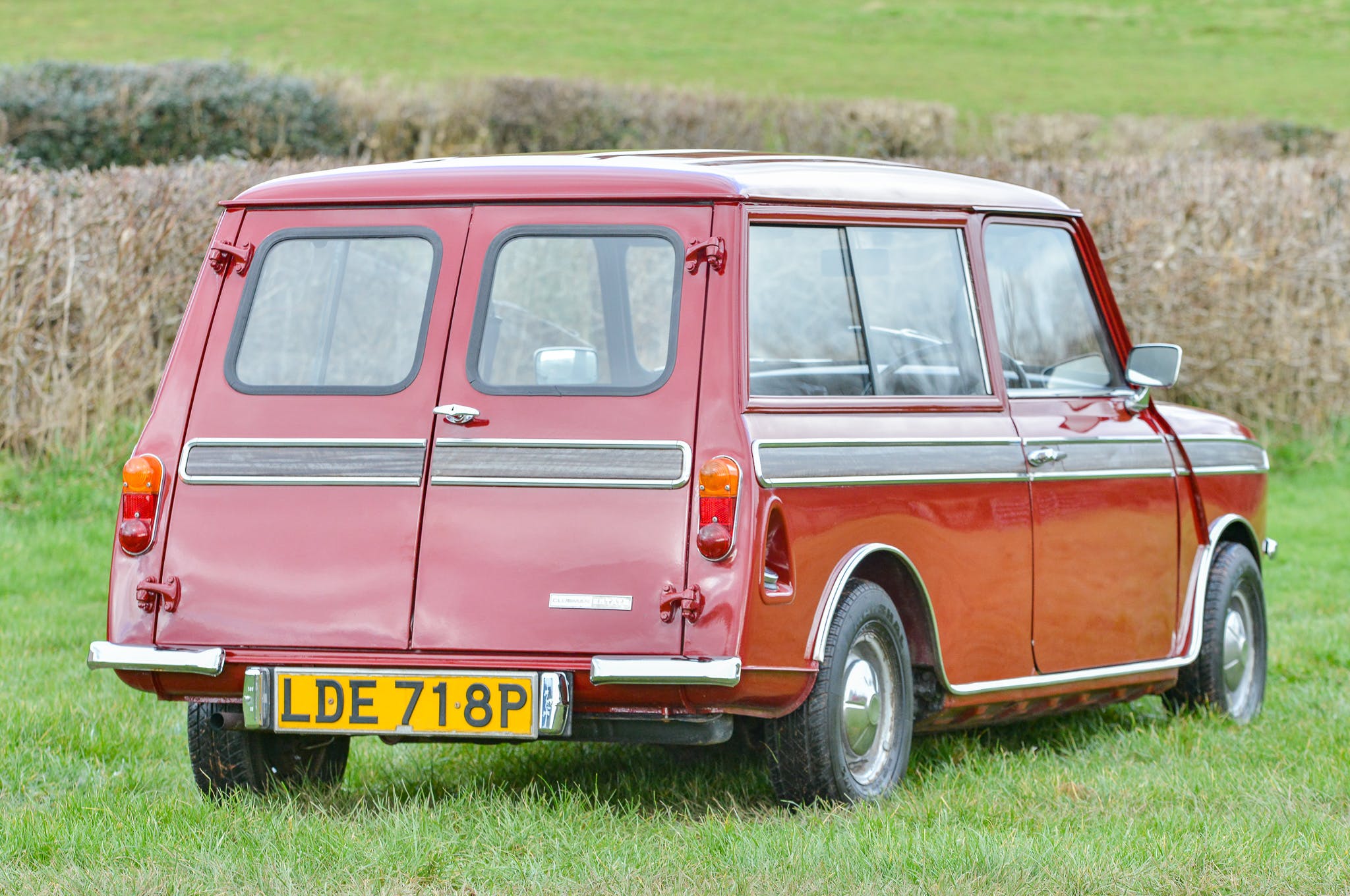 You know how the original Marcello Gandini-designed interior for the Renault 5 Turbo somehow mixed blue and red themes to spectacular effect? Well this Mini Clubman doesn't quite achieve that, but still has a go with its darker, less vibrant shades of blue and red and a more austere aesthetic.
Past experience of a 1275 GT tells us that spindly three-spoke wheel is fun to operate, and at this state Minis still felt impressively spacious for their size, without the chunkier dashboards and airbagged steering wheels of the late-90s cars. With a 998cc engine it won't have the punch of the 1275 GT, but a recent rebuild means it should be fighting fit – and all Minis are a hoot, regardless of power.
And of course, this one has extra practicality too. With a modest 36,000 miles this one probably hasn't been used to haul too many wardrobes, washing machines or other stereotypical estate cargo. The listing suggests the under-floor spare probably hasn't been used, either.
So back to that original question: Unexceptional or not? That's really up to you, though if you happen to buy this Clubman and wish to visit this year's Festival of the Unexceptional on July 30th (the details of which you can find here), we reckon you'd be more than welcome.
Read more
Rover, Bulgaria, and an F1 team owner: The curious story of the Ledbury Maestro
7 lesser-spotted British classics you can buy for under £10k
Electrogenic Mini review: Exploring London in the perfect city car