As auctions make a comeback and venues welcome people through their doors, weekends become biking opportunities and minds turn to open roads, flies in the teeth and getting away from it all. And that means bikers start browsing the auctions and classifieds to look for their dream machine.
For many bikers, there will be motorcycles they always wanted when younger but couldn't justify owning. Fast forward a year or 20 and they're ready and able to swing a leg over their dream machine. But while they will all put a smile on a rider's face – when everything's running like clockwork – knowing which classic motorbike is a sound investment can be difficult to predict.
How much is your car to insure? Find out in four easy steps.
Get a quote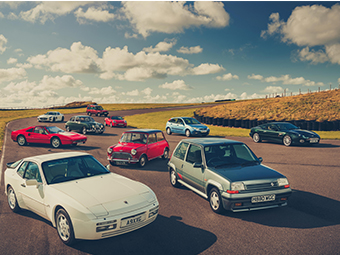 Hagerty asked a selection of auctioneers, collectors, dealers and riders to name the bikes they'd always promised themselves. These are the bikes they chose and predicted would remain collectable for years to come.
Honda CB750 K0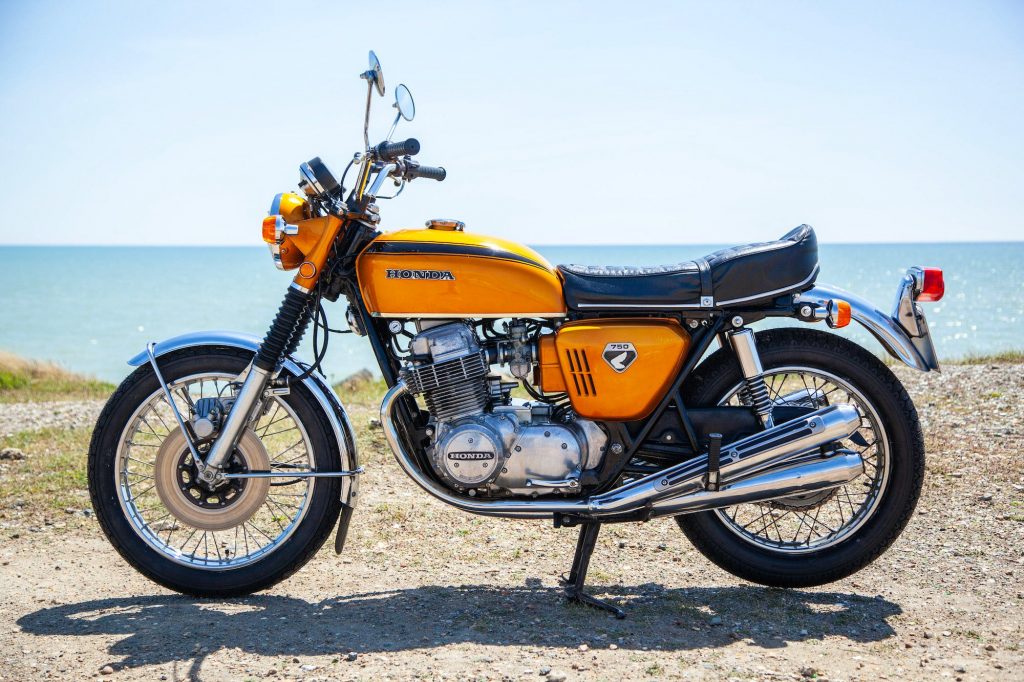 In a race to beat any perceived competition to market, the first Honda CB750 K0s had a quicker-to-produce Single Overhead Camshaft (SOHC) sandcast engine. While they became porous and leaky with age, they're far more rare than diecast engine K0s. Non-riding collectors seek out the sandcast, but for riders it needs to be the diecast. Diecast price tags can be anything from £8000 to £20,000 depending upon condition and originality. Add a further £10,000 or more for sandcast bikes. The CB750 is probably the most predictable of "always promised myself" bikes for the simple reason it changed motorcycling forever, shifting perceptions of performance and reliability, and sent competitors' designers scurrying back to the drawing board. And we all remember the reaction to seeing and hearing one for the first time. The sound. Turbine smooth. And an exotic front disc brake. "These bikes should not only be a reasonable investment compared to interest rates just now, but are also great to ride, which is perhaps even more important," says Mark Redfern of Somerset Classic Motorcycles.
Brough Superior SS100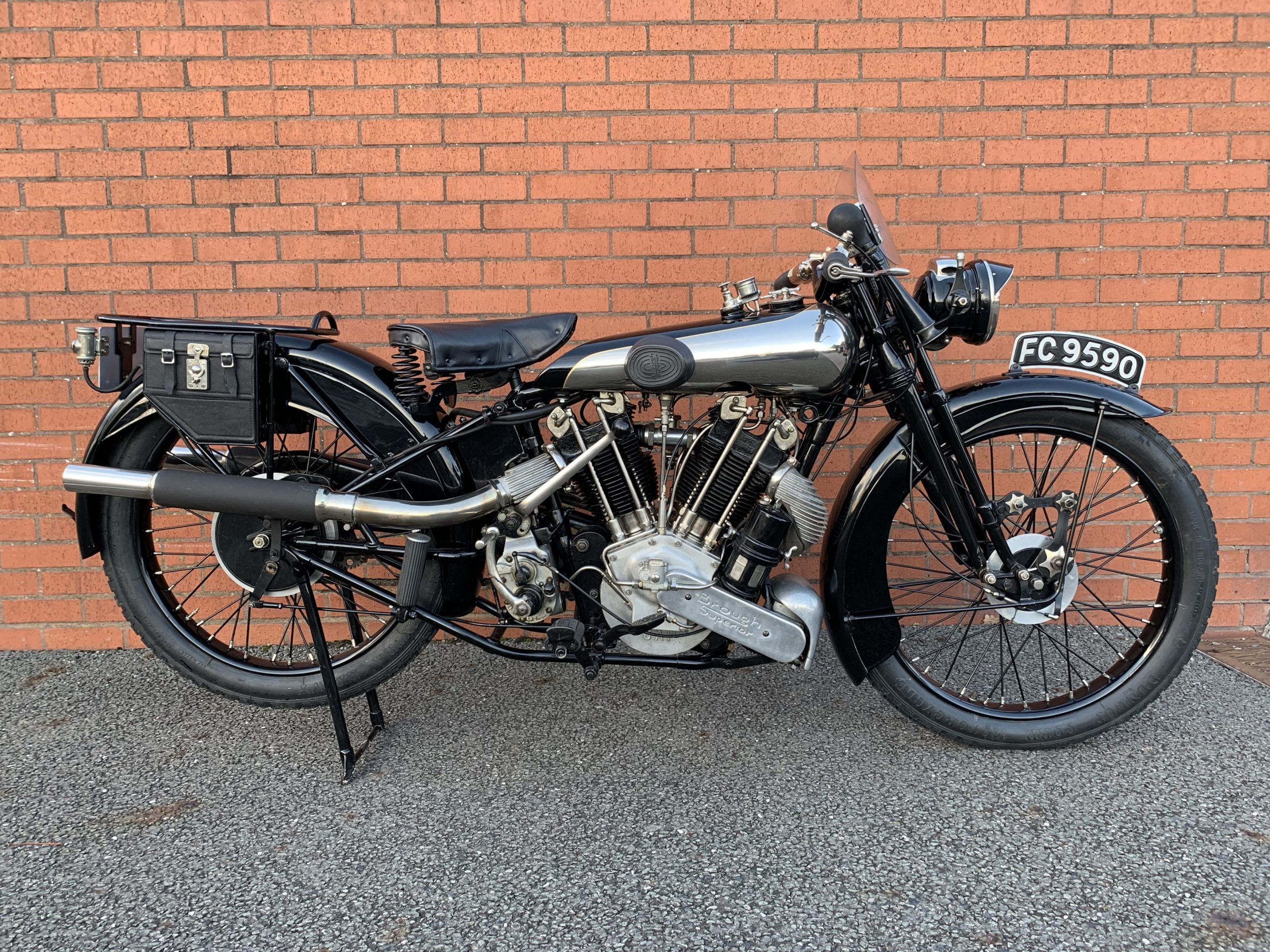 Only 69 Brough Superior SS100s were ever built, and only in 1925. While they were guaranteed by the factory to be capable of 100mph, and, furthermore, were granted special permission by Rolls-Royce to be advertised as "The Rolls-Royce of motorcycles", they inadvertently – and tragically – played a great part in modern-day motorcycling safety. Army officer T.E. Lawrence – Lawrence of Arabia – bought one of the first SS100s, but died of serious head injuries after he lost control avoiding cyclists he unexpectedly encountered over a blind rise. In treating Lawrence, neurosurgeon Hugh Cairns realised head protection would save lives. His research resulted in the development and adoption of crash helmets. "Every serious collector should have an SS100," said Mark Bryan of Silverstone Auctions. Don't expect much change from £300,000.
Yamaha DT175MX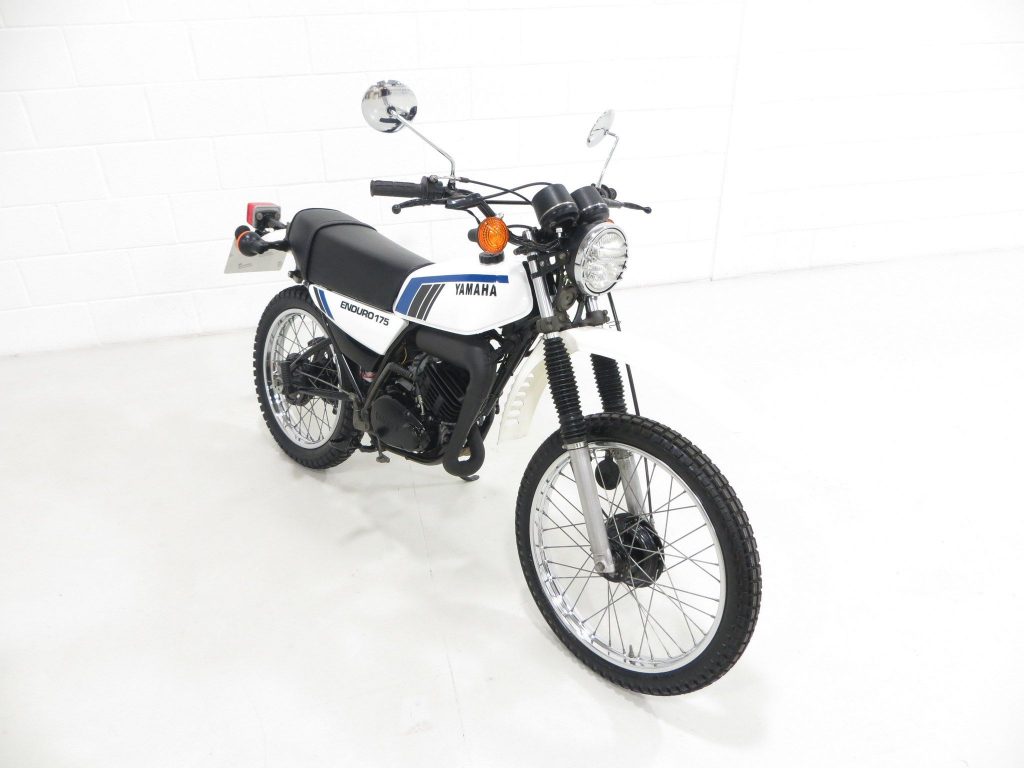 Like most great loves, you don't realise what you had until it's gone – in this case thrashed to death and left to rot in a shed. The late '70s to early '80s DT175MX was, for many, the perfect off-road bike. But not just for owners – for bike-robbing scallies too. That they were affordable for young riders meant they were often thrashed and uncared for, which means they're now rare. There are a lot of barn finds out there which are probably still covered in 1980s mud. DT175s were often said to have the best combination of performance and rideability: almost as light as a DT125, almost as punchy as the heavier DT250. If there was a niggle, it was the inherently poor combustion-chamber design of the offset spark plug in some earlier models which meant they were hard to get running right. That issue was sorted on later models. Has the bubble burst, though? Owners seem to value them at £3000–£5000. But buyers and investors are drying up at those prices.
Vincent Black Shadow Series-C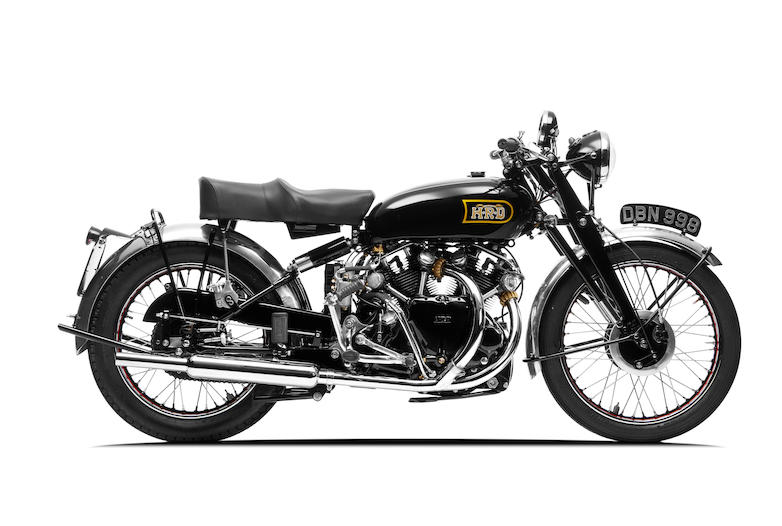 The 110mph Vincent Series-B Rapide was already the world's fastest production motorcycle when it appeared in 1946. But Philip Vincent, the company founder, recognised a demand for an even faster machine when customers clamoured for a roadgoing version in the light of race success. Factory management initially resisted his proposal, but he and chief engineer Phil Irving covertly built two higher-performance prototypes, leading to management acquiescence and, ultimately, the arrival of the 125mph Series-B Black Shadow in 1948, and then what could well have been termed the first superbike in the shape of the 55bhp Black Shadow Series-C in 1950. The marketing stroke of genius was the 150mph speedometer. Prices? Around £150,000 – if any of only the few dozen built ever come to market.
Triumph T120 Bonneville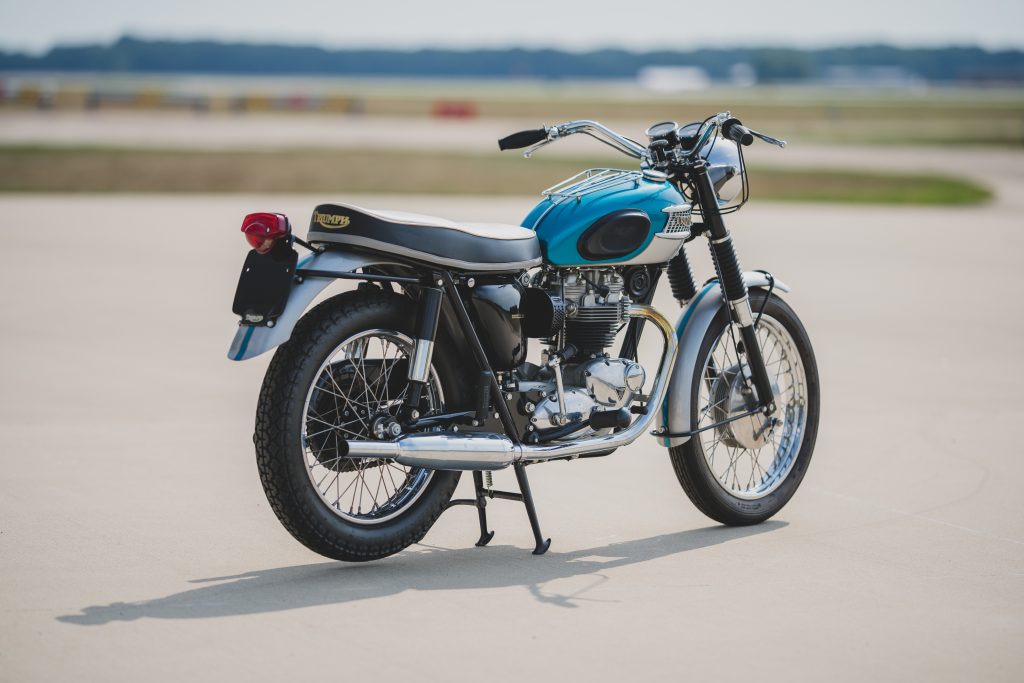 The bike that didn't even make it into the range catalogue… So quickly was the Triumph T120 Bonneville developed and brought to production that it did not feature in the brochures of 1959. It was based on the single carburettor Triumph Tiger, but fitted with twin Amals and a high-performance camshaft to give the 650cc engine the extra grunt the US market demanded. Named Bonneville after the salt flats where Triumph engines were installed in bikes that set multiple land speed records in the 1950s, it was initially marketed as "The Best Motorcycle in the World". Not something a rider exploring its 115mph top speed would necessarily agree with given its tendency to plunge into high-speed wobbles and weaves, thanks to frames on early examples that were not rigid enough. Budget £20,000 to £25,000 for a genuine 1959 machine.
Norton Manx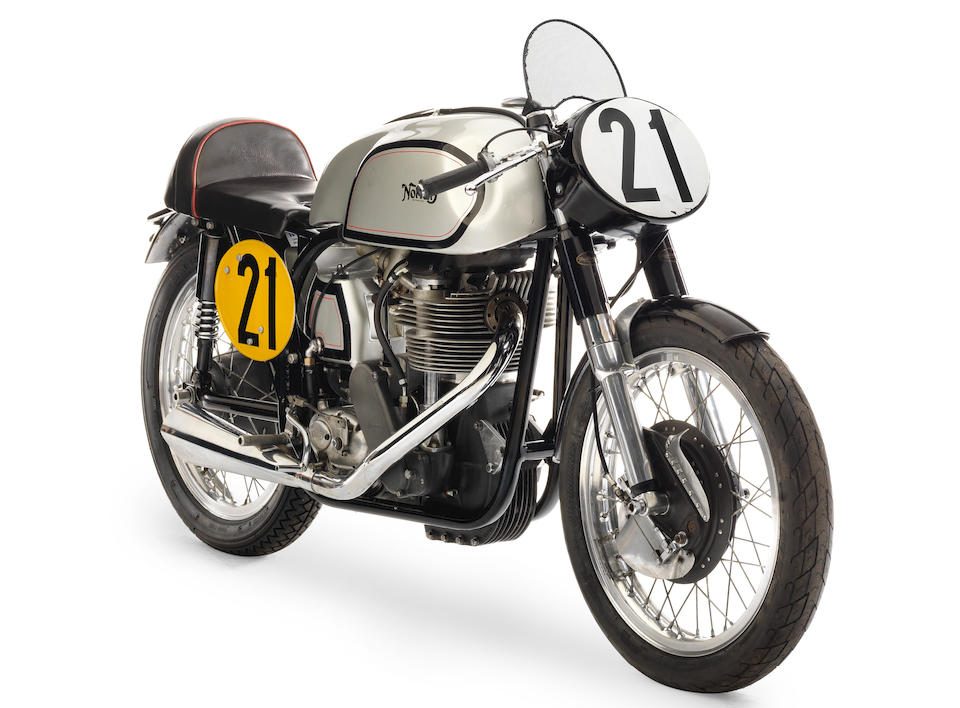 For experts it must be infuriating. In the same way car nuts shout at the telly when people refer to "Robin Reliants" – it's the other way round – so the Manx Norton should be known, correctly, as the Norton Manx. Built between 1947 and 1962 as 350s and 500s they basically trounced everything they raced against. They were continually fine-tuned, honed and developed, and even today there are specialist builders of "new" Manxes because they were – and are – just so good. But they had a deep influence upon car racing too. The Manx engine became the go-to powerplant for 500cc "Formula 3" race cars in the 1950s. However, Norton wouldn't sell the engine alone: you had to buy the whole bike, so the surplus chassis were sold on sans engine, and so was born the "Triton": Triumph's 500 twin slotted nicely into the Manx frame. Meanwhile you'll still find squadrons of Manxes racing everywhere every weekend. Norton Manx prices vary, costing between £10,000 to £50,000 depending upon originality and provenance.
Suzuki GT750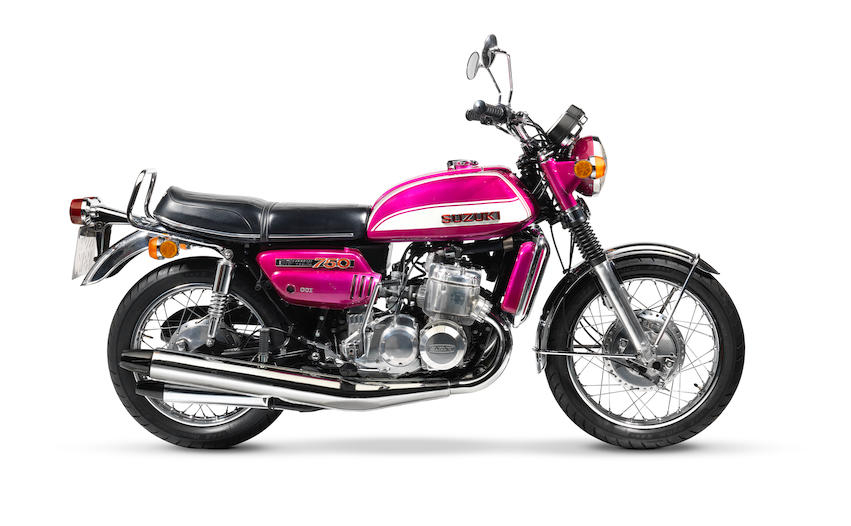 Any version of the Suzuki GT750 is desirable but especially the early front-drum-braked GT750J, because they had a relatively short production life. That said, other than brakes and minor tweaks the GT750 never really changed much. "When I first saw and then rode one of these back in the day I thought it was a spaceship compared to my Triumph," said Nigel Hughes, GT750 owner, and restorer at Classic Bikes Northwest. "The noise, the smell, the power – they were all completely alien at the time." The GT750 – known as the "kettle", given unique-in-the-day water cooling of its two-stroke three cylinder motor – was launched in 1971 and cancelled in 1977. It's a stocky bike with a 115-120mph top speed depending upon model year, but very much an effortless Grand Tourer. Today they fetch between £8000-£18,000.
Kawasaki 750 H2 Mach IV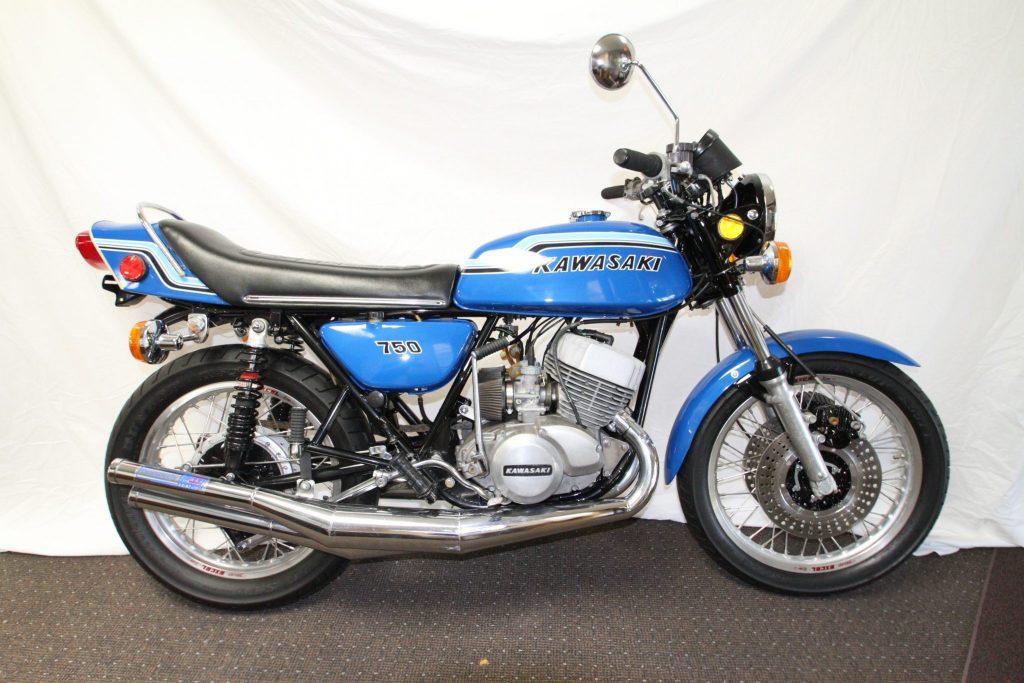 Just as Suzuki was launching the sublime GT750 in 1971, Kawasaki was unleashing a wild animal. The Kawasaki 750 H2 Mach IV was an allegedly more cultured version of the 1969 500 H1 Mach III. That meant slightly less unpredictable wheelies from a bike with handling tuned to suit the skills of an all-in wrestler. In a straight line – also an incredibly exciting method of getting from A to B on the two-stroke triple – the H2A's 74bhp zapped it through the quarter mile in 12 seconds, making it the fastest production motorcycle available. By the time it had become the H2C its engine had been refined at the cost of a detune to 71bhp, and frame modifications meant it more often than not went in the direction it was pointed. A spectacular bike. Charterhouse Auctions has a 1973 H2A in its June 30, 2021 catalogue, and the £14,000 to £15,000 estimate is typical for the market.
Yamaha RD400F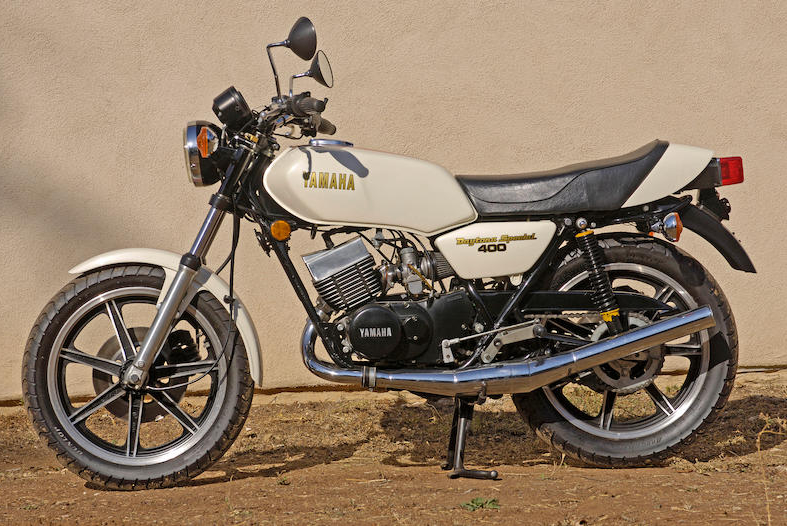 Why the 1979-80 "F"? Perhaps because its white paint, red Yamaha speed-block graphics and red cast alloy wheels made it the prettiest. That its 44bhp made it something of a wheelie king was also like dating the prettiest dancer at the disco and discovering they had a wild partying side to their personality. The RD400F was a lightweight, flickable machine with a kick of performance that took it through the quarter mile in 14 seconds and on to around 107mph. Motorcycle road test photos of the underneath of the 400's crankcase as it stood on its back wheel were on occasion all the marketing it needed. Prices in 2021 hover around the £8000 to £13,000 mark.
Kawasaki Z1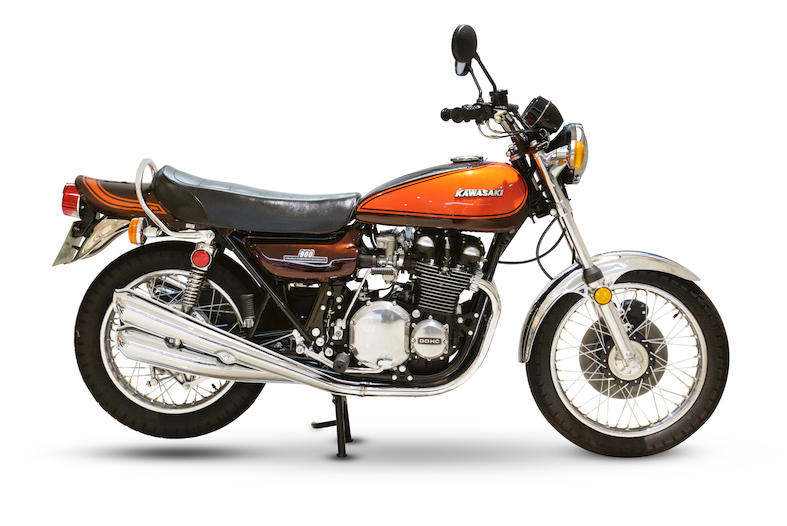 The 1969 Honda CB750 really messed up Kawasaki's day. They were about to press the button on a 750-4 of their own when the CB stole the whole show. So Kawasaki went back to the drawing board and developed the 1972 903cc 82bhp Z1. Its power came courtesy of twin overhead camshafts bolted atop its cross-the-frame four, a feature considered to be exotic and restricted to either race bikes – or a single MV Agusta model. But Kawasaki made the design work both commercially and reliably. It was praised for its equipment, ease of ownership and use, acceleration and handling. The 130mph Z1 became an instant icon, and its £20,000–plus prices today confirm that status. "It's a bike that excites me, and is a great investment," said Frank Hayes of SMC Bikes in Sheffield.
Ducatis 750SS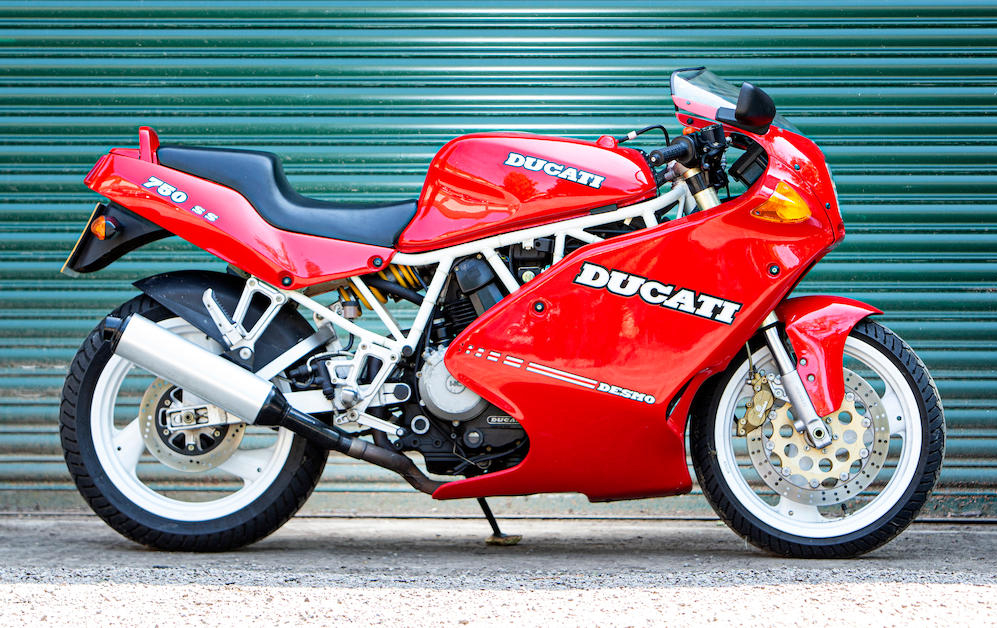 Hands up if you haven't promised yourself a Ducati? Not many of you, then. It may be that despite being mainly red or yellow when it comes to classic Ducatis, people have very black and white views on them. There are desirable and not so desirable machines, perceptions often based on looks. But like most classic bikes, regardless of looks, there comes a day when you wake up and they're suddenly the one to have. It's the knock-on effect from older and scarcer models drying up. So that Ducati you promised yourself? A late '90s 750SS or 900SS may not have the looks of a 748 or a 916, but they're currently typically half the cost and auctioneers are sensing a firming of those prices which means now might be the moment. You can expect to pay between £2500 and £6000 for the Italian pair.
Honda CBX1000Z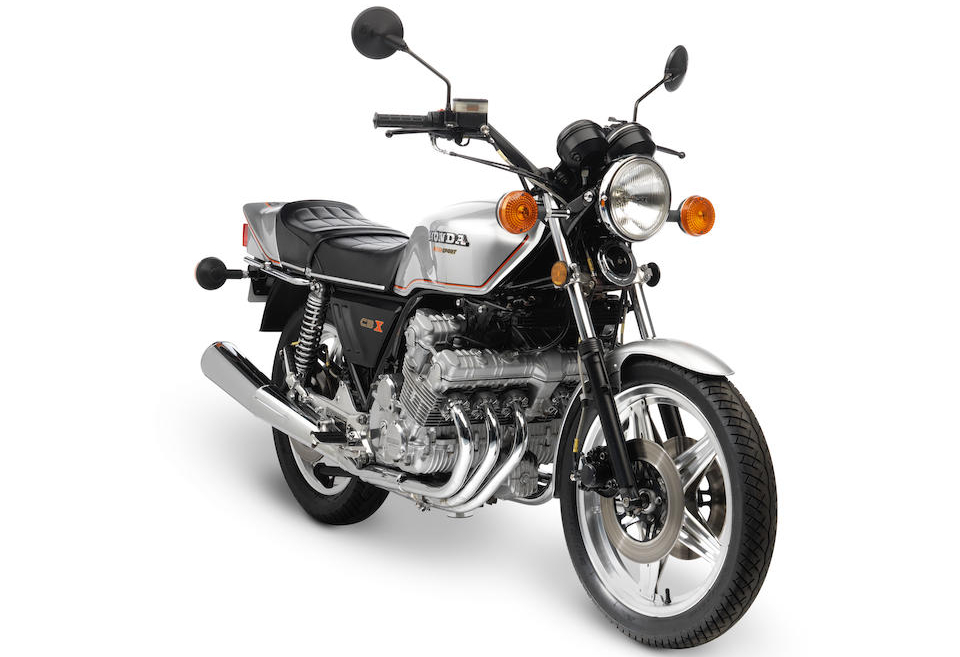 Honda isn't the wildest of companies, so when it does something off-the-wall it's because it has researched, planned, designed and tested any new product to the extreme, and can bring it to market with confidence rather than hope. As it was with the 1969 CB750, so it was with the late '70s CBX, a 1000cc across-the-frame 105bhp twin cam six cylinder range-topper. Early models were twin shock, later versions had the Pro-Link mono shock. They all had a road presence, but aficionados will take the twin shock. Like most big bikes, they've been through a value canyon, but they're now typically available at £20,000 to £25,000. "That's in recognition of just how remarkable they were – and are. Take an early 105bhp 'Z' model over later detuned 98bhp 'touring' versions," advises Frank Hayes of SMC Bikes.
Honda Z50 "Monkey"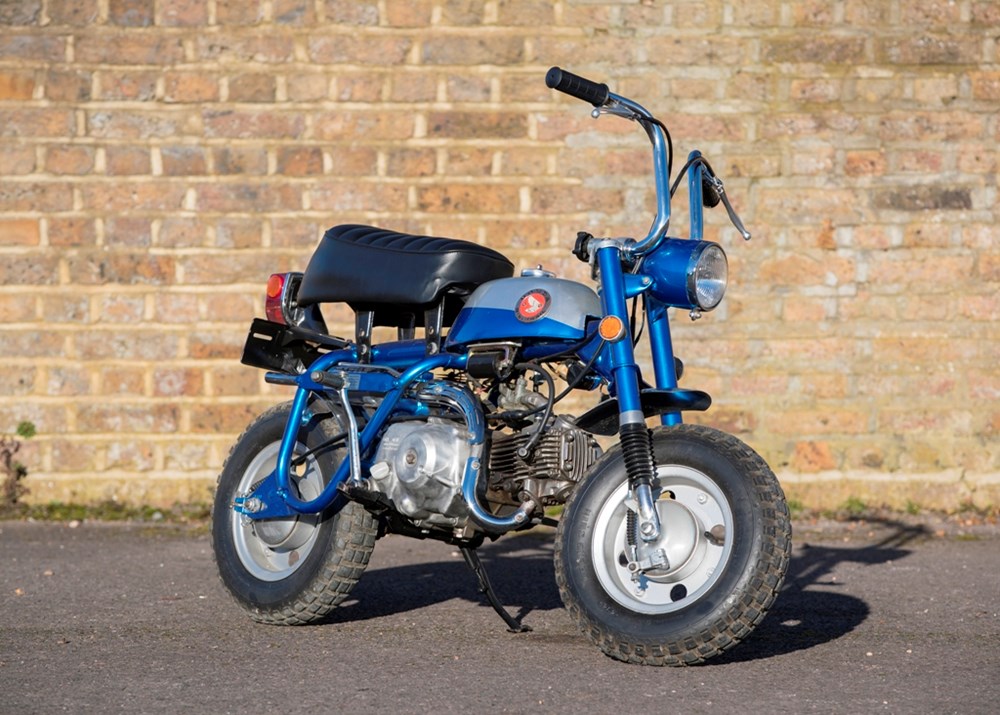 "You have to be in a frame of mind to buy a Z50. They serve no practical purpose unless you have suitable land, phut-phut around the harbour where your yacht is moored, have a sense of humour, or are completely ambivalent to being pointed at. But there's something about compact mobility for some, and images of hippy America for others. Unless you've been held under alien abduction for 50 years, you'll know John Lennon owned one," says Ben Walker of auctioneer Bonhams, which has its next bike auction on July 2-4, 2021, at Staffordshire Showground. They first appeared in 1964 as rides for children in a Japanese amusement park. From there they developed into a range which could variously be stashed in car boots and campervans, arriving in Europe in 1967. They're known as "Monkey" or "Gorilla" bikes because their cramped riding position helps humans assume the posture of an ape. Prices fluctuation but you'll probably need to budget about £1000 for a restoration project, £3000 for an original and usable example, and £10,000 for a mint model.
Read more
Opinion: Riding a motorcycle is the last great escape – let's keep it that way
Tanked up: Learning to make aluminium fuel tanks with Tab Classics
Read all about it: The rise of the £450 bike brochure collectors are going wild for