Early in February 2021, two seemingly insignificant sales brochures for a 1974 Yamaha motorcycle were put up for auction online. The picture of the auction lot was upside down, the description was concise, and there was an innocence about the description which said the seller really did not realise what sort of hand grenade he'd tossed into the exclusive, even secretive, world of brochure collecting.
In what was described by one collector as one of the most incredible last-minute international bidding frenzies in motorcycle brochure collecting, the two brochures went for nearly £450. That's the brochures, not the bikes.
How much is your car to insure? Find out in four easy steps.
Get a quote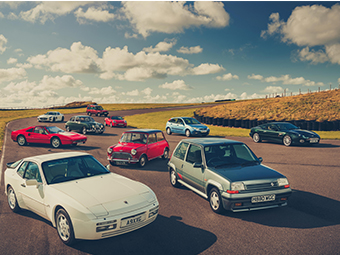 It was also only the half of it. The two brochures were for Yamaha's YZ250A and 360A motocross bikes.
What the seller did not know was that the YZ250A brochure, featuring a bike jumping across a blue sky background, was considered the holy grail amongst collectors.
Just as cars and bikes can be set down in barns, garages, driveways and even hedgerows, so period brochures can end up sitting in a box in the loft or garage for decades, waiting to be discovered. Often, as was the case with the YZ250A brochure, sellers have no idea of how sought-after such pieces of showroom literature can be. In the case of the Yamaha brochure sale on eBay, the buyer, based many time zones away, had been searching for one for years.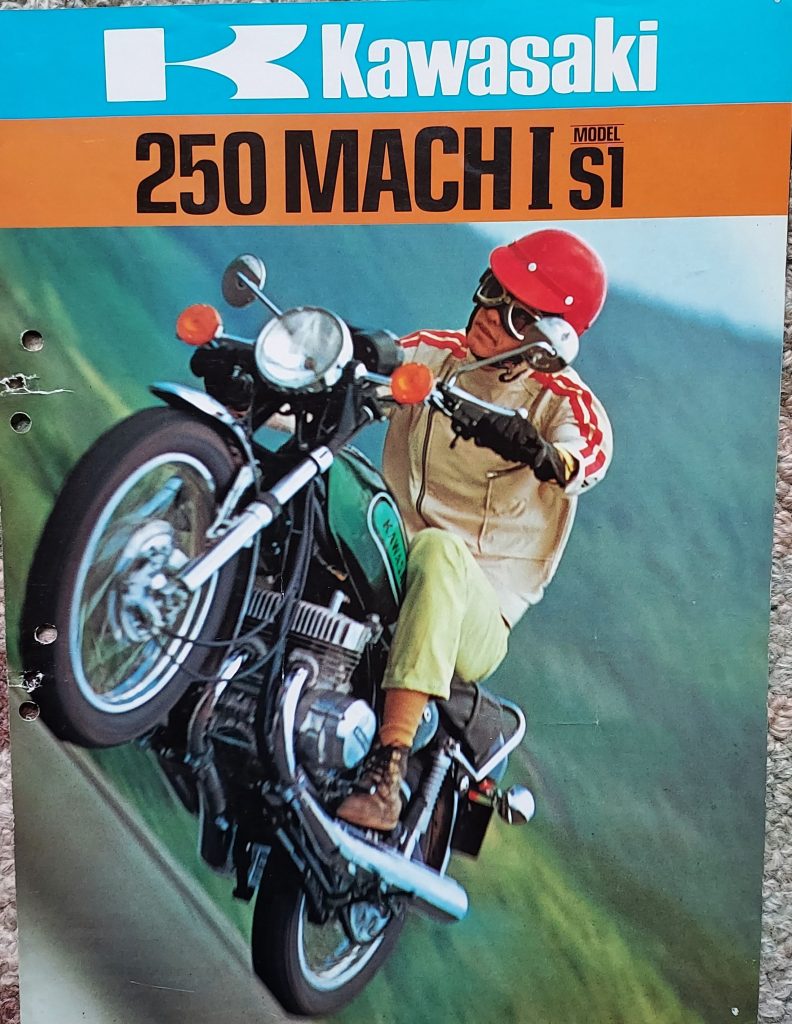 Meanwhile, Steve, from Sussex, is also a brochure collector. Such is the value and, in part, rarity of his collection, that he doesn't want to be identified. In fact, all the significant collectors we spoke with wanted to remain anonymous.
One collector, we'll call him Andrew, has a collection that numbers tens of thousands, filed away in a dedicated room, rotated into displays under glass on a table for his own self-indulgence. His collection is insured for more than £250,000, but, when pressed, believes he would probably get more than that for them if he started selling up.
"Only my closest friends and family know about my collection. Even then, some don't get it. I can understand that.
"My hobby is scouring the planet to try to find the most elusive. I don't want to say what I consider to be the most elusive in case I push up the prices, but there's two or three for which I'd pay very well."
However, he did reveal that he has even gone so far as making international trips chasing down rumours about the rarest and most elusive.
Back in Sussex, Steve has amassed a collection of brochures and more that numbers a mere 5,000.
"I've been collecting since before I could ride – I started in the early '70s. I'd nip over to the local dealer, and they'd give me the new ones that had come in.
"I was fascinated by them. At first it was envy, because all my family had bikes – British bikes -– and I wanted a bike, but I wanted a Japanese bike, a Kawasaki. I just built a collection of brochures not really appreciating what I had until maybe 15 years ago – after I'd given up riding – when I found a Kawasaki Z1B brochure on eBay which sold for £36.
"I'd stumbled across it, looked for more, saw some of the prices, and thought 'this is ridiculous'.
"My brochure collecting had been about liking having the knowledge about bikes. But I'm a collector, not a dealer. I have 90 per cent of what I've been looking for. If I come across one in better condition than the one I have, then I'll buy it and sell on my original."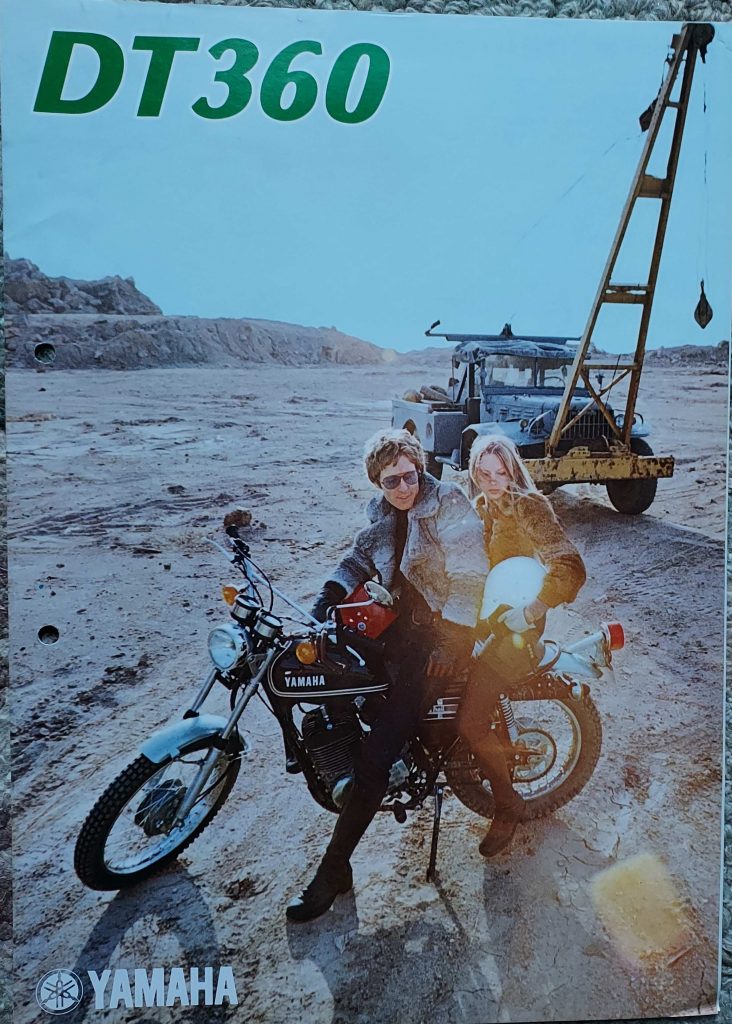 Brochure collectors are concentrated primarily in only a few countries – the UK, Germany, Austria, Japan, New Zealand and the USA. What they have in common is a drive to complete their collection, often relating to one bike marque, usually Japanese, sometimes Italian.
Early Yamaha and Kawasaki brochures provoke the most frantic reactions. But while the collectors are occasionally extreme hobbyists, it's become such a lucrative business that, as in most most fields, there can be some unscrupulous activities: some fly-by-night traders will invest in expensive printers to reproduce the rarest of brochures.
"Those of us who know the brochures world can tell when something is not quite right. We even know what weight they should be: I came across one which weighed two grams more than the original. It was a copy. I was right," cautions Steve.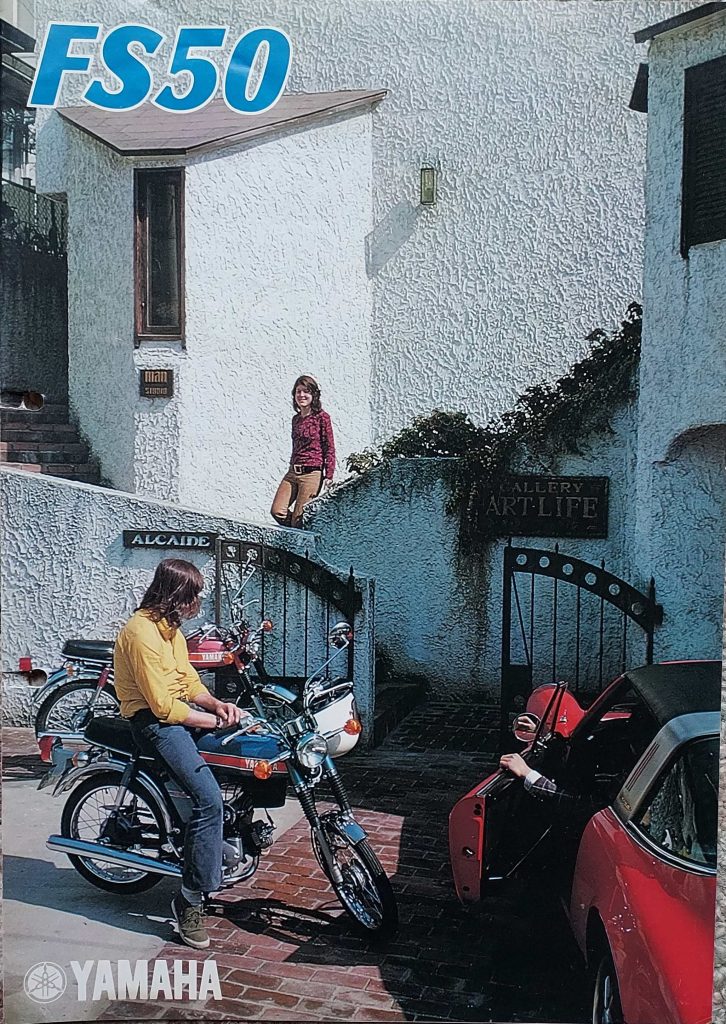 Steve also says there's a handful of brochures which are proving elusive – a 12-page Kawasaki Z1 brochure in Japanese, a Bimota brochure – he won't say which one in case he provokes a price increase by a seller – and some specific Ducati brochures, as well as one accompanying the short production run of the Petronas road bike, based on a race bike produced for former superbike champion Carl Fogarty.
"Some brochures haven't appeared on the market for a decade or more. There's some legends out there too, for instance, Kawasaki built a four-cylinder prototype bike in an engine size that didn't go into production, but went to shows. There's a rumour of a brochure for that bike," said Steve.
"And Honda produced a number of brochures for the CB750-4 in Japanese. One went for £1,200. The really rare ones don't go on eBay."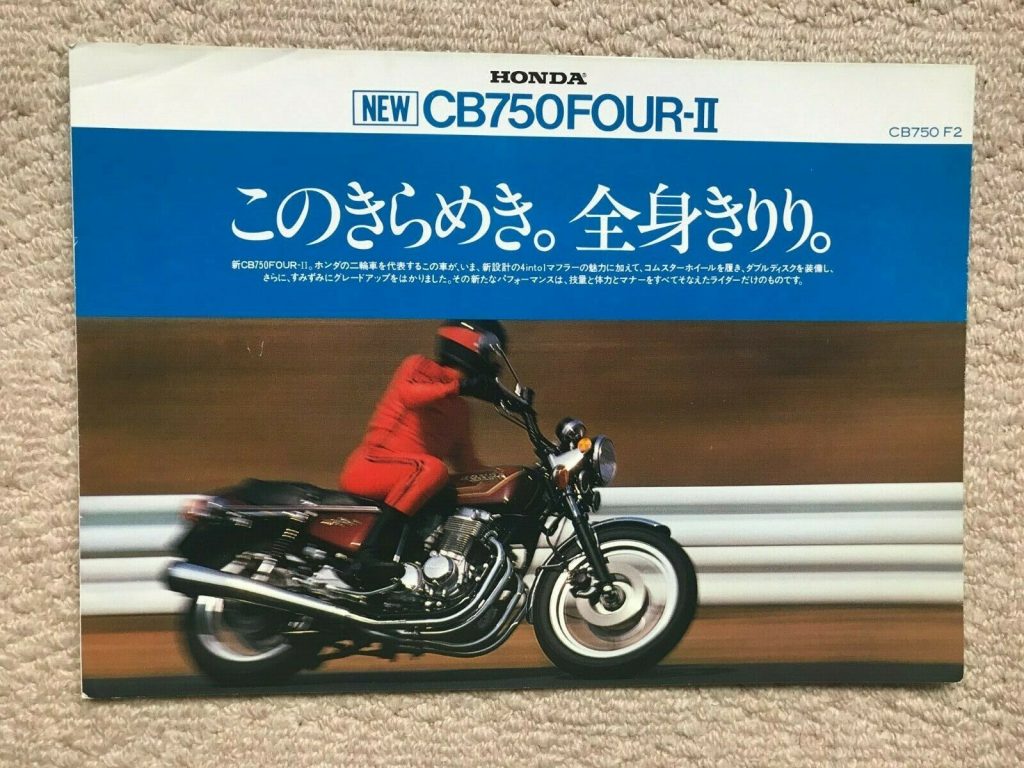 Brochures dealer Andrew Currie says lockdown has been his busiest period for ten years. "There's no doubt a good collectors' market, but, and it's been said before, people are buying '70s, '80s and '90s bikes – and then looking for the brochures to go with them. Sometimes adding a brochure to the pack of documents that go with it can make a bike more attractive to a buyer – it makes it look more cared-for."
But there's a degree of luck in finding that brochure: one day, says Andrew, a brochure will sell for £10, then an identical one can sell for £75. On the other side of it, on the likes of eBay somebody may list a brochure and believe a lot of people will be looking for it, whereas the truth is it's probably just three or four people who are collectors or looking to fill out that document wallet.
In the case of the Yamaha YZ250A brochure, then, you have to wonder if it'd work the other way round: boost the value of the brochure by adding the bike to it….
Read more
Trailblazers: Seven collectible motorcycles to watch
21 of the best car and motorcycle museums to visit
Like grandfather, like father, like son: the third-generation exhaust fabricator saving Britain's classic motorcycles