When the young George Brough in 1920 told in his father, the maker of W. E. Brough two-wheelers, that he was going to make a better motorcycle his dad was not amused. By 1921 George had assembled in a garage next to the family house in Nottingham his Brough Superior, using components from various manufacturers that he favoured such as J.A.P. engines and Sturmey Archer gearboxes. His engineering background allowed him to correctly assess the components he was to use in the future, and as the machines evolved he changed these to meet the demands of his well-to-do customers. They were not cheap.
Brough little thought at the time that his products would survive well into the next century and that they would become the most desirable of machines selling at world-record prices. Recently sold examples have exceeded by a considerable margin the £250,000 mark and the cheapest of road-ready Broughs will now set anyone back by £50,000. The SS100 (guaranteed to have a speed of 100mph), to the SS80 (80mph), the 680, the 11.50 models are best known but others were made as prototypes and proceeded with or discarded.
How much is your car to insure? Find out in four easy steps.
Get a quote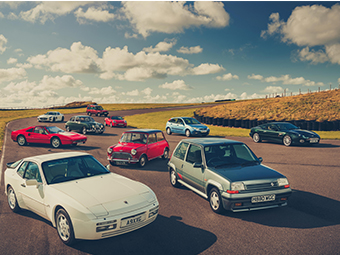 In 1958 a few enthusiasts got together to form the Brough Superior Club. 50 years later the Club saw 217 Broughs at its Golden Anniversary. Of the 3000+ Broughs built, well over 1000 survive—from California to Europe and further eastwards to Japan! The Club has over 400 members with over 300 in the UK and the rest scattered around the globe. Dedicated to the marque, its aims are to promote the active use of these fine machines.
Regular rallies are run at home and abroad when 1000 miles and more are covered on machines 75 to 90 years old. The author of this brief article has comfortably ridden over 200 miles in a day.
The Brough Superior Club is a friendly club above all else. Advice is given on maintenance and an extensive stock of spares is available. A monthly magazine is published both in print and on-line.
Should you be interested in reading more the Club's website will tell you more. Go to http://www.broughsuperiorclub.com/home.htm and a joining form can also be found. Alter- natively call the membership Secretary Ken Baxter on 01 443 204 776.
Oh—and George did make cars as well based on the Hudson rolling chassis. Few of them but that is another story. One is in my garage.