I once chatted to an engineer who had been involved in creating the R35 Nissan GT-R. His next assignment was to help build the Datsun Go – a small, cheap car which was designed for developing countries. Wasn't that a bit of a come down, I asked? He patiently explained that making a £350,000 car that'll do 200mph is easy. But making a high-volume £3,500 model where fractions of pennies have to be shaved off the cost of every component is a real challenge.
This is why I'm fascinated by small, cheap cars. My favourite Fiesta is the Popular, not the XR2. I take delight in the fact Austin Rover removed the reversing light bulb and passenger sun visor to save costs on the entry-level Metro, and that the Datsun Go used the same locks as a Renault 5 as they were the cheapest engineers could find.
These were the first cars for millions. They were affordable to buy and run and were seen everywhere from city streets to remote farms.
I have stashed away an original Ford Ka and a Fiat Panda, both in their most basic forms, and love driving them. They are fun, fit in parking spaces and cost pence to run. I love details like the Ka's cost-saving cup holder moulded into the carpet and the Panda's packaging brilliance.
How much is your car to insure? Find out in four easy steps.
Get a quote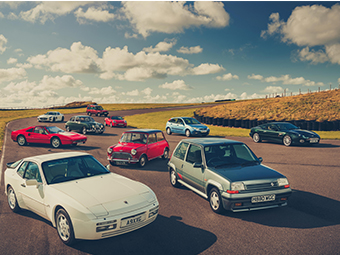 But these small, cheap cars are a dying breed, and it makes me sad. Some overgrown superminis will survive with electric powertrains, but the real danger is for the cars in the class below – known in the industry as the A-segment. Sales have collapsed in the past five years with cars such as the Ka, Vauxhall Viva and Renault Twingo all disappearing.
Fiat's evergreen 500 has been the biggest seller by some margin, but the petrol version is being phased out and the replacement is fully electric, with a price starting at £29,435 – more than twice the £14,675 price of the current petrol model, a car that you used to be able to buy new for less than £10,000.
There are simple economics behind this, and it is partially our fault. The days of putting a little away each month to raise a deposit and then using HP to pay a car loan are over, and we have become hooked on finance deals which make it easier to own more expensive cars. As a result, we've not noticed how pricey they have become.
Without looking in the back of a mag or checking on the web, have a guess how much the cheapest new car in Britain is, currently. What did you guess? £7,995? £9,995? You actually won't be able to get a new car for less than £11,500 these days.
But very few people will go into a dealer and hand over a cheque, so it doesn't seem to matter. I asked a leasing broker what the cheapest deals were, and the costs bear little resemblance to the list price of those cars. At the bottom of the pile is a Fiat 500 at £159, followed by an MG3 for £160. But for 60p per month more (and £105 extra on the deposit) you could have a Skoda Kamiq – a car which costs £6,175 more if you were to buy it outright. Unless you need a small car, not many people would choose the MG to save 2p a day.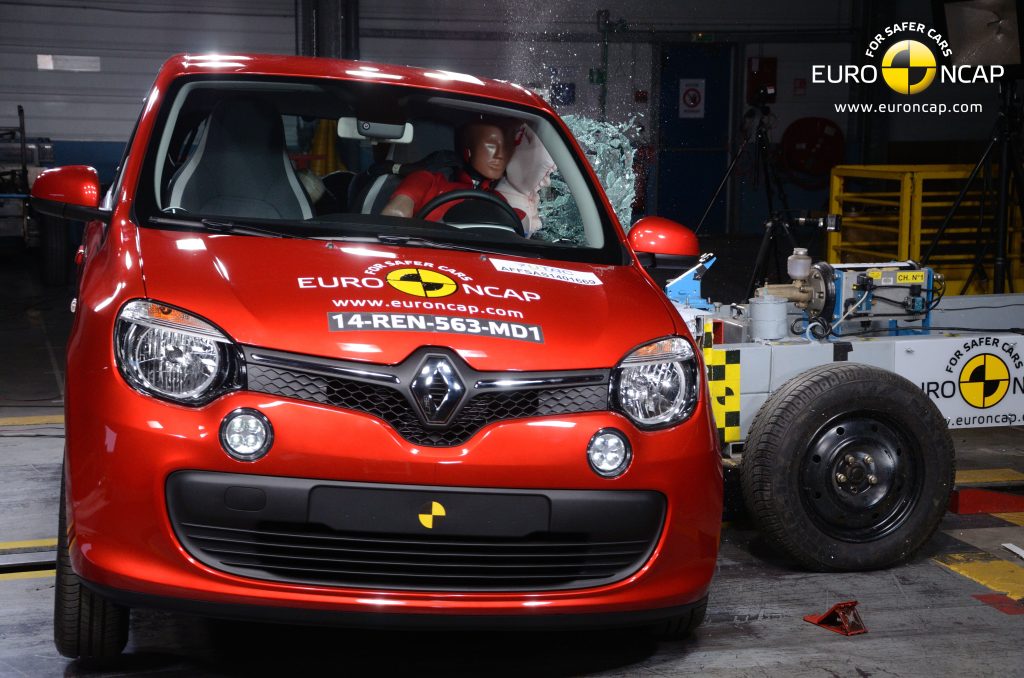 Then there is Euro NCAP. I don't doubt that the organisation has advanced the cause of automotive safety, improving the way occupants are protected. Their corporate nagging has also prevented accidents in the first place by insisting on clever tech which can react faster than a human, such as ABS and ESP.
But to qualify for the full five stars now, a car must have a full suite of gadgets which do dubious things like tug at the steering to try to keep you in non-existent lanes on country roads, or slam on the brakes if a crisp packet blows in front of the car. They have been designed for lab conditions and just don't work well enough yet in the real world – especially on low-cost cars.
Despite this, car makers feel obliged to fit it. Plumbing cameras and radar, not to mention speed assistance systems that monitor local limits, into existing models is simply not cost effective, and it raises the entry level price of yet-to-be-launched models. Despite the fact that most drivers seem to hate these nannying additions on cheaper cars, we are being forced to have them and they're depriving us of cheap motoring.
Then there are looming Euro 7 emissions hurdles, due in 2025, as well as some baffling emissions fines which mean manufacturers could get financially penalised for every small car they sell. These are imposed by the EU and UK to try and encourage low-emission vehicles, but end up killing small hatchbacks along with the V8 SUVs.
While small cars aren't big gas-guzzlers, they do usually bust the official 95g limit for CO2 emissions and contribute to a rise in the company's overall average, which means fines. A VW up! petrol produces 118g/km, for example. As cars like this also have tiny profit margins, the companies would rather sell expensive cars to absorb the fine cost, or EVs which bring the CO2 average down.
There are some bright spots of hope, however, for lovers of small, basic vehicles. The truly innovative Citroen Ami keeps costs low with a frill-free specification and body panels which can be swapped side to side and back to front to make production and repair easy. The issue is that it has a top speed of 28mph to be exempt from safety laws.
Unlike its spiritual successor the 2CV it means longer journeys are inconceivable, unless perhaps you are being sponsored for charity. The starting price of £7,695 means it doesn't seem like a bargain either.
But as we have seen in the past year, world events can move quickly. Just as the Suez crisis of the 1950s gave life to the Mini, I'm hoping product planning departments in car makers across the world are furiously working out a way to make energy efficient, affordable cars we will want to drive.
Hopefully, it means the small, affordable car is just having a little rest and time to rethink its future rather than leaving our roads for good.
Read more
Opinion: It's time to bring back 'poverty-spec' cars
Opinion: Touchscreens in cars are a menace
Tiny Happy People: Driving a titchy classic kei car is big fun