Renault is celebrating five decades of Le Car in true style with an electrified Five designed with fashionista Pierre Gonalons.
Pink and proud the Diamant one-off has gem-like headlamps, side mirrors that look like a saucier's pan, and dished black and white wheels, though the fundamental shape is just as Michel Boué penned it – this restomod being based on the original R5, rather than Gandini's 'Supercinq' update.
How much is your car to insure? Find out in four easy steps.
Get a quote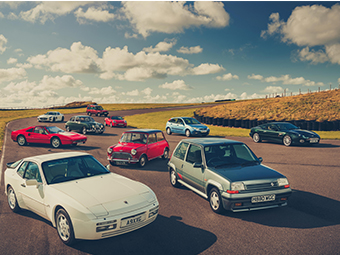 Inside, things get even crazier, with a swirling recycled marble steering wheel dominating an otherwise simple cabin, adorned by circular gold door handles, and an integrated phone-holder in lieu of the ubiquitous touch screen. We're more fond of the latter idea than the former, though it does show there's more scope to reimagining classic cars than slapping on a Momo Prototipo.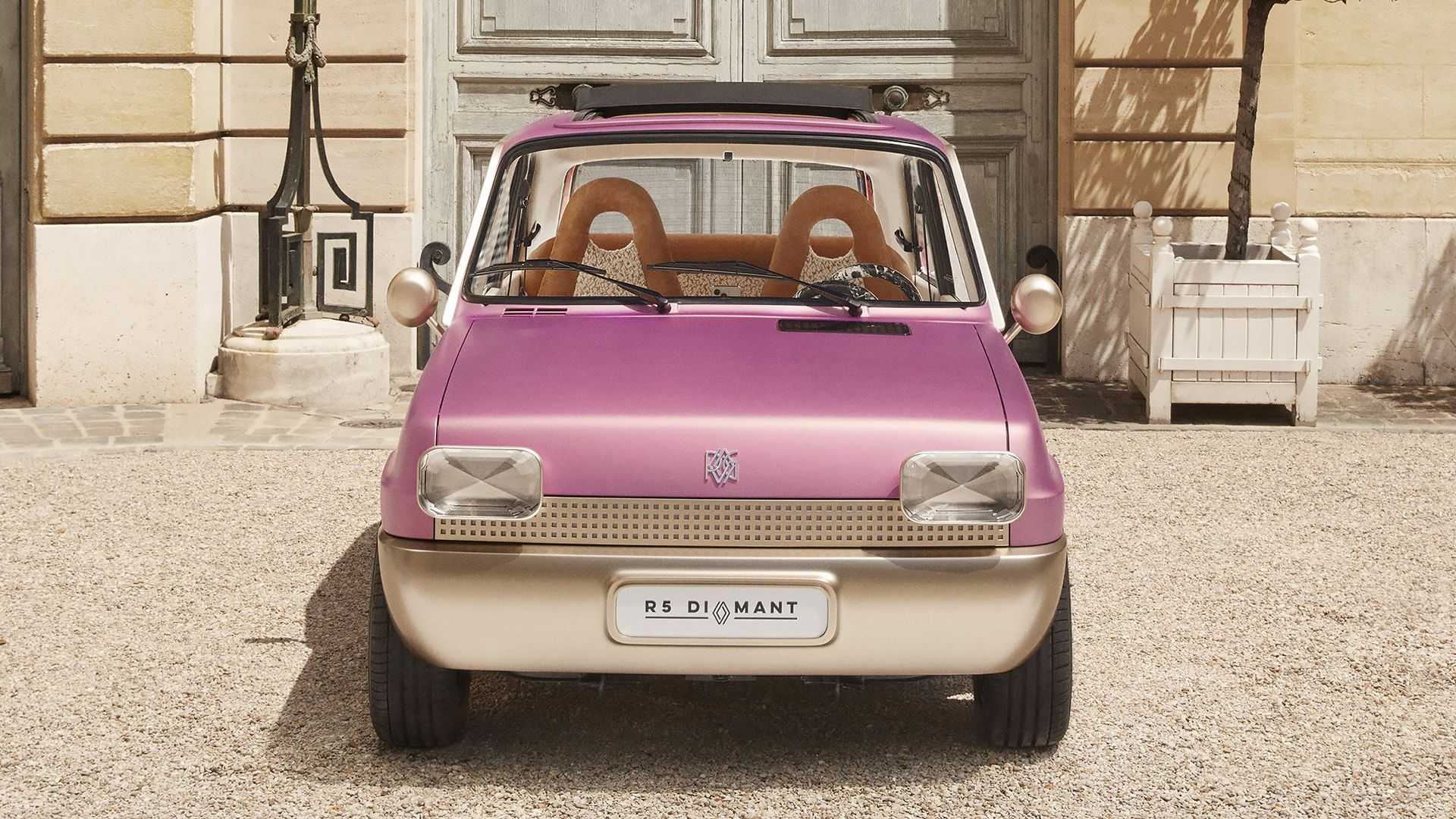 The Diamant has been converted to battery power, although Renault hasn't revealed its specification. We reckon the Twizy might be involved, just as it was in 2019's Renault 4 e-Plein Air. The Diamant is the latest in a growing line of design-led reinterpretations of classics Renaults, following last year's Suite No4 – a Renault 4 turned into a mobile lounge by designer Mathieu Lehanneur.
The R5 was famous for its stylish limited editions, such as the luxurious leather-lined Monaco and the denim-trimmed Blue Jeans, but this Diamant edition takes its catwalk cool even further.
A retro-futuristic new 5 is due in 2024 to replace the Zoe electric city car, and we do hope that the fashion collaborations continue.
Read more
Renault 4L video: "This might just be my favourite" | Hagerty UK Bull Market List
Future Classic: Renault Avantime
Small is beautiful: 9 small cars that gave us luxury in miniature