If 'original' is a one of the most wildly overused phrases in the classic-car industry, what about patina, time warp, oily rag, toolroom copy and barn find? Add in re-creation, replica, evocation, homage, or that favourite of car makers plundering their back catalogues and unused chassis numbers, continuation?
Most of these zombie descriptors are enticers used by restoration companies and their backers, the classic-car auction and dealer trades to obfuscate 'originality', until no one knows what anything is, or was, or should be.
We used to joke that the quick route to a 50 per cent uplift on the value of your classic car was to scatter the cabin with straw and chicken poo and stick 'Barn Find' on the ad, implying that everything was as it came out of the factory rather than replaced and modified beyond belief over the years.
How much is your car to insure? Find out in four easy steps.
Get a quote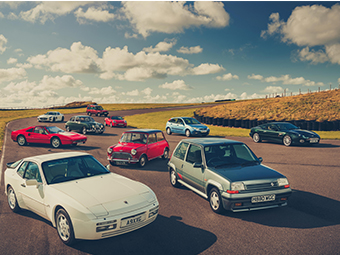 Equally annoying is the way the trade uses the term 'original' for things which are anything but. A new set of repro GKN magnesium alloy wheels (though they are unlikely to be number magnesium in their alloy make up), might look like the original parts that were fitted to Aston Martin V8, but they aren't the originals the car was fitted with at the Newport Pagnell factory. Original paint? Rare, after half a century. Original coachwork and bumpers? Hum.
I once sat next to the motor executive who had taken over JLR's SVO facility in Warwickshire. Gushingly he explained that the paint shop could spray classics "to original finishes" as well as its normal diet of hepped-up Range Rovers. I asked if he was able to reproduce the hand-finished coach enamels of the original SS cars and where he'd managed to source cellulose paints that would have been used by Jaguar in the Fifties and Sixties, but which are now banned for use in commercial organisations. He didn't even see the elephant trap he'd walked into…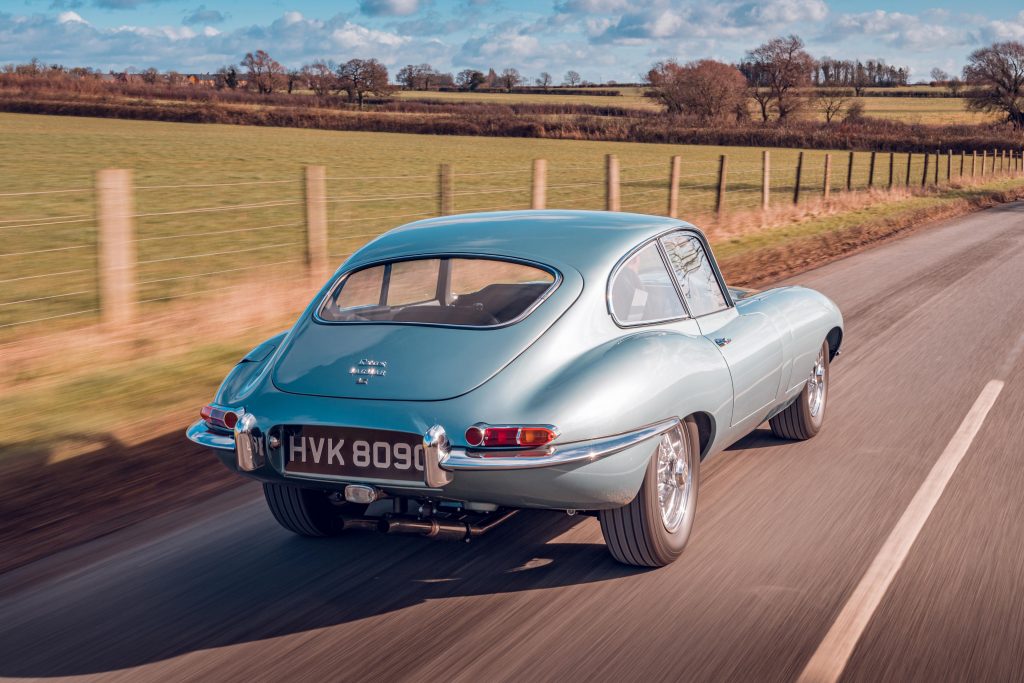 "Original cars are extremely rare," starts an essay on the subject on the Backyard Classics website. More pungent is Denis Jenkinson in his book Directory Of Historic Racing Cars.
"Original: almost impossible to find anything in this category," he writes. "It would have had to have been put in store the moment it was completed… The old-car industry frequently uses degrees of originality, such as 'nearly original', 'almost original', even 'completely original', but all such descriptions are meaningless as they cannot be quantified."
Clearly you wouldn't want an old car rolling on its perished and UV-blasted tyres, or its original spark plugs, points, condenser, brake pads and so on, but what represents originality here? Just how much can be changed before the car becomes like the paradox of the Ship of Theseus or, as it is more commonly known, Trigger's Broom?
In the court battle over the authenticity of the famous racing Bentley 'Old Number One', which was heard in the High Court of Justice in July 1990, the judgement quotes a three-part test of integrity from a letter written by expert in the field Hugo Young in November 1989. In it he suggests: historical continuity; physical originality and owner's intent, as ways of determining exactly what the vehicle is and was, not to mention what it is worth.
Jenkinson quotes a series of categories: Authentic; Resurrection; Re-construction (for which he devotes the following delicious quote: "its only connection with the original car being a few components and the last-known pile of rust left over when decomposition set in"); Duplication; Special; Converted; Destroyed; Scrapped; and Broken Up.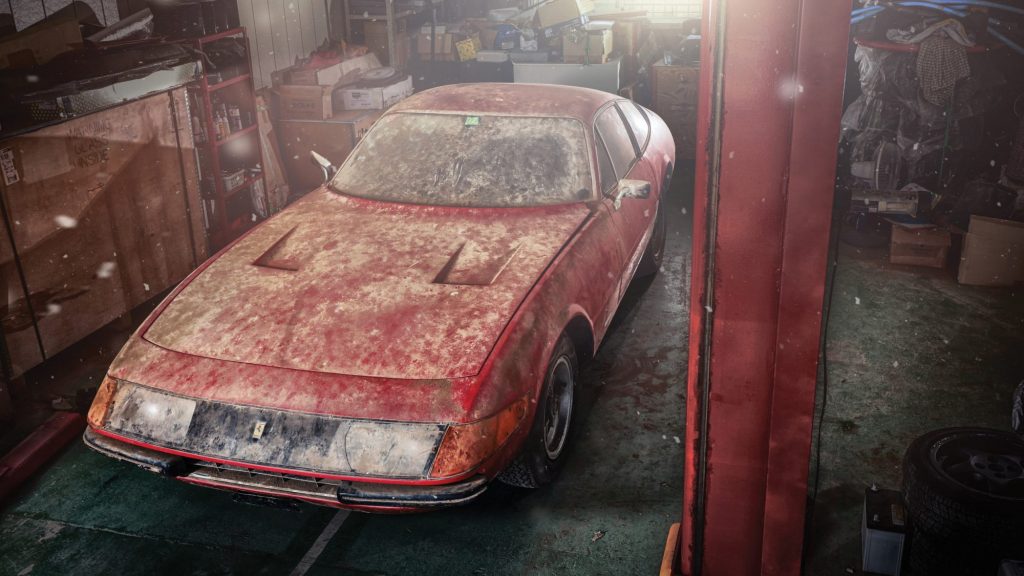 It's beyond the scope of this article to go through each of these categories (and good luck if you raise them over a pint with some classic-owning mates), but Jenks gives a fair indication of the detective work you have to undertake to determine what is genuinely old, genuinely fitted to the car and genuinely original. Desperate to simplify, one website goes to some lengths describing what 'matching numbers' are and how useful they can be in determining the authenticity of a can.
Well, up to a point Lord Copper as Evelyn Waugh wrote. I am currently building a powerful six-cylinder engine for my Triumph GT6 and so far, I've assembled a block from a 2-litre Triumph Vitesse, a crankshaft from a Triumph 2500 and a cylinder head from a Triumph TR6. Yet apart from the minutia of the casting marks, you'd never know these weren't fitted to the car the day it left the factory, as the engine numbers have been ground off by the machinist and replaced with the numbers which match the original car.
But detective work aside, what really hurts are the things that have been done to cars in the name of originality.
When in the early 1980s Mrs English first started her career as a sculptural conservator, she would daily pass by an old galvanised bucket in the corner of the workshop. In it resided what remained of a roman centurion's helmet, smashed into hundreds of tiny pieces and seemingly beyond repair after it had tumbled from a high shelf. The pieces had been carefully swept up and stored as a salutary lesson in the proper care of artifacts and the difficulty in conservation.
Eventually this 1st century BC galea jigsaw was reassembled around an epoxy former. Epoxy? I asked Mrs English? Surely, you'll never be able to put the helmet on.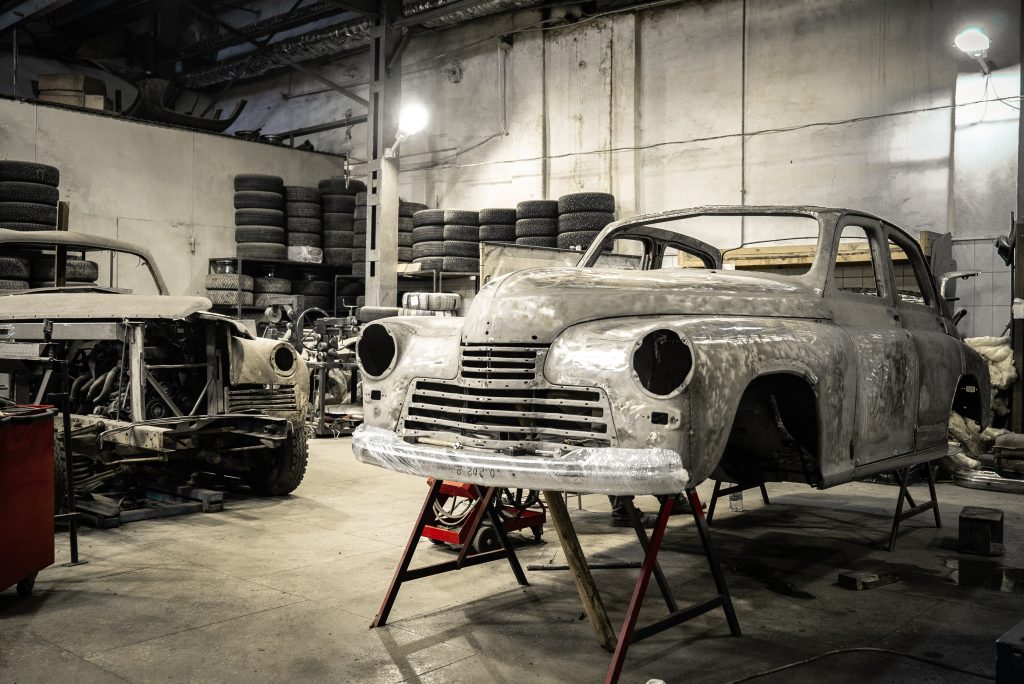 She gently explained that art conservation wasn't like restoration. It's about the allowing the appreciation of the art but keeping it as close as possible to the original condition.
"You minimise any actions, you document everything, and because you'll never know what better techniques will exist in the future," she said, "everything you do, must be capable of being undone with no change to piece [or pieces] you had at the start."
So those broken Picasso plates which in the Fifties were drilled and copper riveted, would not pass this test, nor would the kind of nut-and-bolt restoration so favoured by the classic car industry, which result in a car that looks entirely made of plastic, with yellowing stainless bumpers, tinted electrically-heated windows, air conditioning systems, swivel-out DAB radio sets, Minilite copy wheels, low-profile tyres and lowered suspension.
While the market (or at least dealers and auctioneers) most prize originality in old cars these days, that originality merely consists of a car that looks as though it just rolled off the production line, a look usually achieved by fitting new, non-original parts.
But however dubious that originality is, does it extend to the sort of glaring mistakes designed and built-in to many old cars? What about open rust boxes in the chassis, or leaking cabins and rubbishy windscreen wipers? What about the potentially dangerous swinging arm suspension system on my Triumph? Since my children will drive the finished car, I've converted it to a later swing spring system which is safer and more predictable. Equal issues surround cars with inadequate brakes, or hopelessly optimistic cooling systems. Does your definition of originality run to being genuinely stranded by the side of the road after your car has boiled over in the traffic jam en route to this weekend's Goodwood Festival of Speed?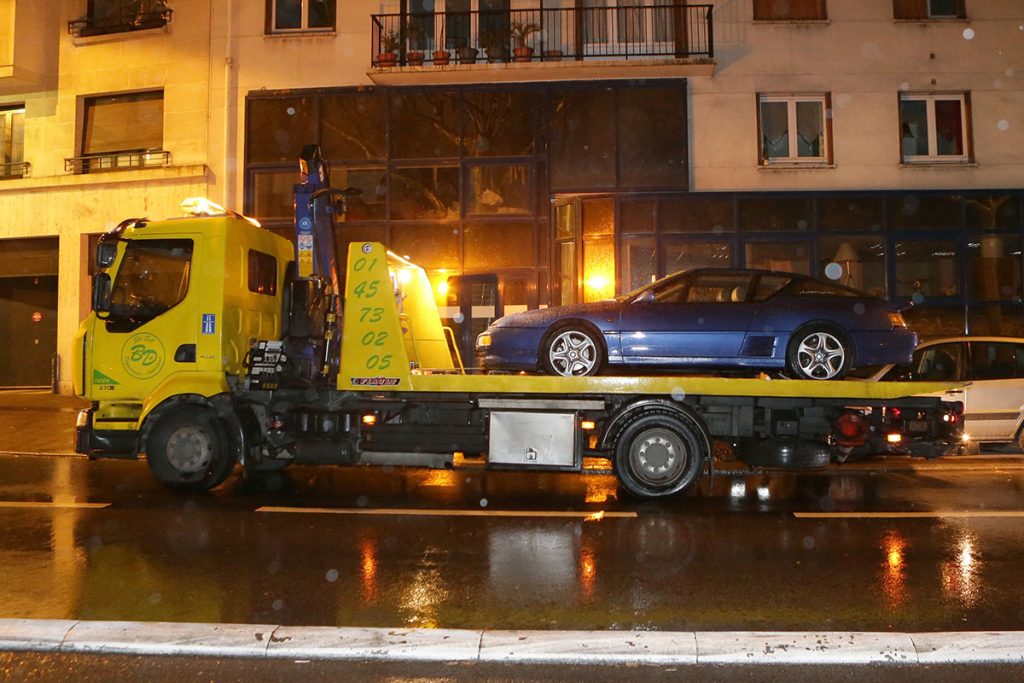 Back in the classic trades, so-called authenticity has become a money spinner and not just with endless 'continuation models' from Jaguar, Aston Martin and Bentley, but also with authenticating certification programs such as Ferrari's Classiche, or Aston Martin's Assured Provenance.
While a number of experts in the field agree that these initiatives have their place, they can be something of a sledgehammer in the case of provenance and have a tendency to push all restoration work down the same path. There's often a story behind a particular car and the way it is now, which the original manufacturer won't know and could be destroyed by returning the car to 'original'. And there were times when a lot of the parts to keep cars on the road weren't available, so Rover V8s replaced Triumph V8s in Stags for example, or restoration wasn't considered safe, as with brake parts for example. Having some manufacturer's jobsworth marking down such non originality is a slap to those who have kept the same company's history alive for so many years.
As Simon Kidston, a classic car dealer, commentator and collector once pointed out: "They're helpful to have, especially for less experienced buyers, but there are cars where the history is so well known that the inclusion of this sort of certification is superfluous, time consuming, costly and occasionally humiliating, when the factory, which hasn't been in the restoration business that long, tells a long-term owner, what it thinks the car needs to make it original."
I tend to favour originality where possible, but that puts me in something of a dilemma where my GT6 is concerned. A genuine, very low mileage survivor, I'd like it to be a bit safer and faster, but that means changing things that have been with it since it rolled off the line at Canley in 1967. Mrs English rolled her eyes when I put it to her.
"No cutting or welding," she said, "keep everything you take off and label it".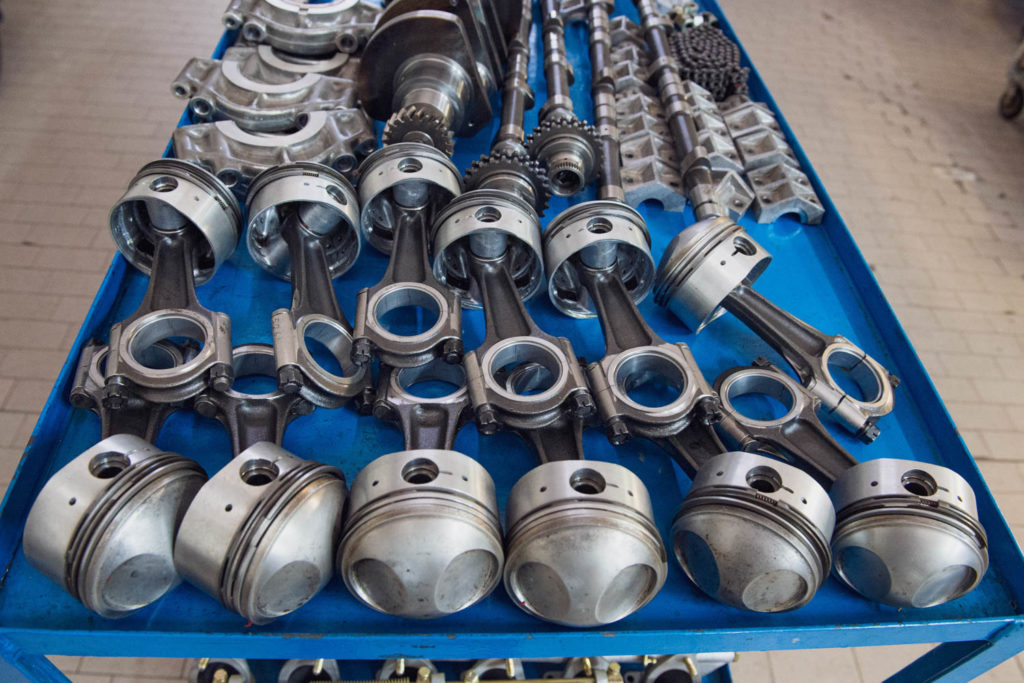 So that's what I'm going to do. The entire drivetrain and suspension will be replaced as a whole and the original assemblies will be crated and stored in case of the unlikely day when it needs to be put back. As far as the appearance is concerned, it'll run on copies of the wheels fitted to the Le Mans Spitfires, there'll be an additional exhaust pipe and it'll be an inch lower, but other than that inside and out (as long as you don't lift the bonnet), it'll be identical.
It's not exactly a Roman helmet or Picasso plate, but the principles of originality and conservation remain the same. You should always be able to get back to what you had.
Read more
From wreck to dream drive: Simon Kidston's astonishing £400,000 restoration of a one-of-a-kind Lamborghini Countach LP400
Where have all the shabby Ferraris gone?
BRM unearths original V16 body buck