If cars could talk, they'd probably prove to be just as interesting as walls. Take this Range Rover Commercial, which is said to have led a life of undercover surveillance and need-to-know stake outs at the hands of the Metropolitan Police's Criminal Investigation Department (CID). Who knows which villains could have been fingered by covert cops keeping an eye on organised crime from the comfort of the Commercial?
Endlessly practical, the Range Rover could be taken further back to its roots if needed. The Birmabright box with its split-level tailgate was frequently rebodied in period, becoming a fire tender, a demountable camper-cum-ambulance, or even a convertible, if funds allowed.
How much is your car to insure? Find out in four easy steps.
Get a quote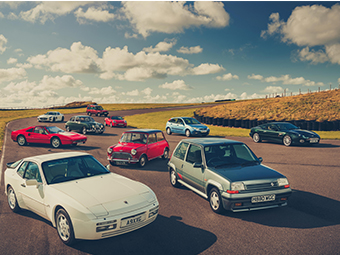 Now, a rarely seen variant of the Range Rover, the Commercial, has come to market in Conwy, North Wales, priced at £21,995, via marque specialists, Williams Classics.
Williams' Commercial has an interesting history: it was bought by the Metropolitan Police to be used as a covert radio surveillance vehicle by the C11 unit of the CID.
Police forces had long enjoyed the Range Rover's capabilities; from as early as 1972, specially kitted Range Rovers with roof-mounted light bars and frames to hold traffic cones and signage were depicted in sales literature.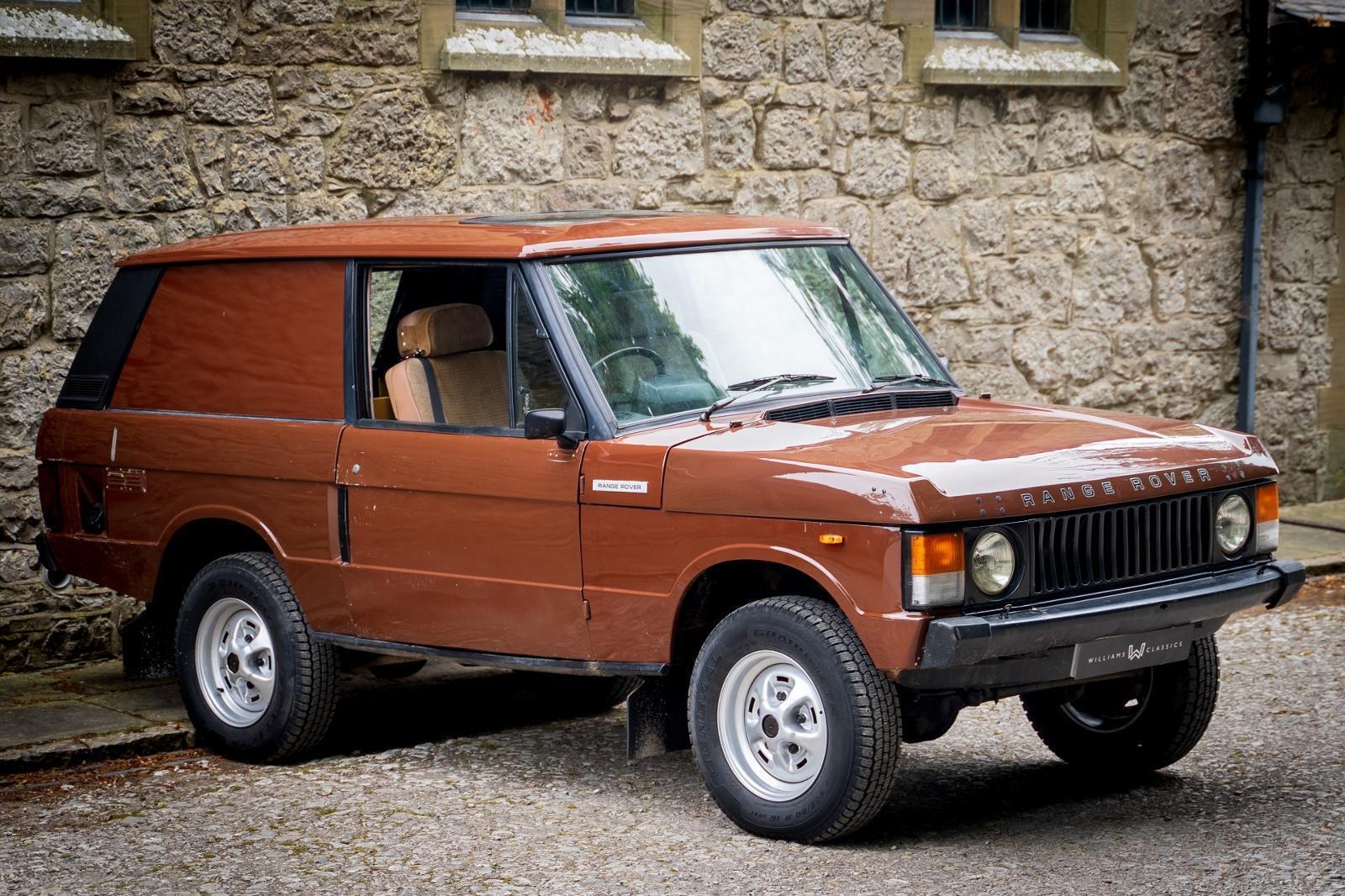 The Commercial was essentially a bare-bones version of a Police Range Rover – still retaining its 3.5-litre V8 engine and permanent four-wheel drive transmission, the rear seats were removed, and the back windows were panelled over.
A mid height box partition was welded into the load bay behind the front seats; in Williams' example, it was previously used to carry a full radio desk and operator, maps for the entirety of the UK, and a plywood roof rack that supported an aerial mast.
It carried a Chelmsford registration mark – B387 YAR – to make it less obvious that it was used and operated by the "Met", which, despite buying the "Rangie" in 1983 new, didn't register it for another two years. It's always been Russet Brown, too – a fact recorded on its Heritage Certificate, included in the history file (which also includes its bill of sale).
By 1998, the "Met" auctioned the Range Rover van off, complete with bumps and scuffs from its former life. With 56,794 miles now recorded, it's currently on SORN awaiting another MoT – and a new owner.
If anyone out there has personal experience of working (undercover) with this Commercial, get in touch and share your story by emailing the editor – jmills@hagerty.com.
Read more
Buying Guide: Range Rover (1994 – 2002)
Driving the Kingsley KR Series, a restomod Range Rover
Lights, camera, action! How many of these 20 TV cars do you remember?