The Renault Espace, Europe's first multi-purpose vehicle, enjoys a small but loyal following. It is barn-shaped, builder-van practical and great at chores. Except, that is, when it has been fitted with a 3.5-litre, V10 Renault Formula One engine in between the middle row of seats – in which case it is decidedly impractical and enjoys a cult-like following.
What a shame, then, that there aren't more than two examples of the Espace F1 – one which runs, and one which is for display purposes only. Well, now there could be another. An as-new, unused Renault F1 engine will be auctioned during this weekend's Artcurial sale, at Le Mans Classic.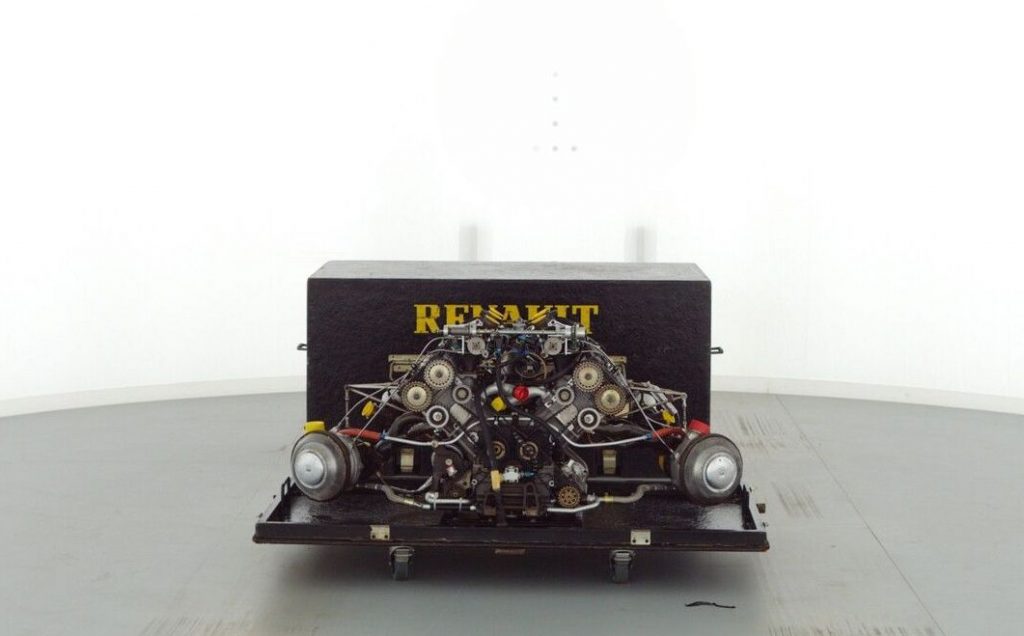 The engine in question is a twin-turbocharged, 800bhp, 1.5-litre Renault EF15 V6 used from mid-1985 until early 1986, the year state-owned Renault went on hiatus from Formula One. It's on sale with no reserve, though Artcurial expects it to make between 60-100,000 Euros (approximately £51,700 to £86,200) under the hammer. Its predecessor, the EF1, was the first turbocharged F1 engine, matching the Cosworth DFV in output, if not longevity.
Taken to circuits, but never fitted, it is said to have remained in its flight case, having come to market for the first time in 37 years. Over that time, it has been sparingly maintained by Renault Classic, and would make for a useful spares package, were a historic racing team running an appropriate Renault, Tyrrell or Ligier.
While purists might point out that its natural home is in the back of a Renault RE60, the 1985 contender Renault fielded, it puts a smile on our face imagining it making the basis for an Eighties Espace F1 build project.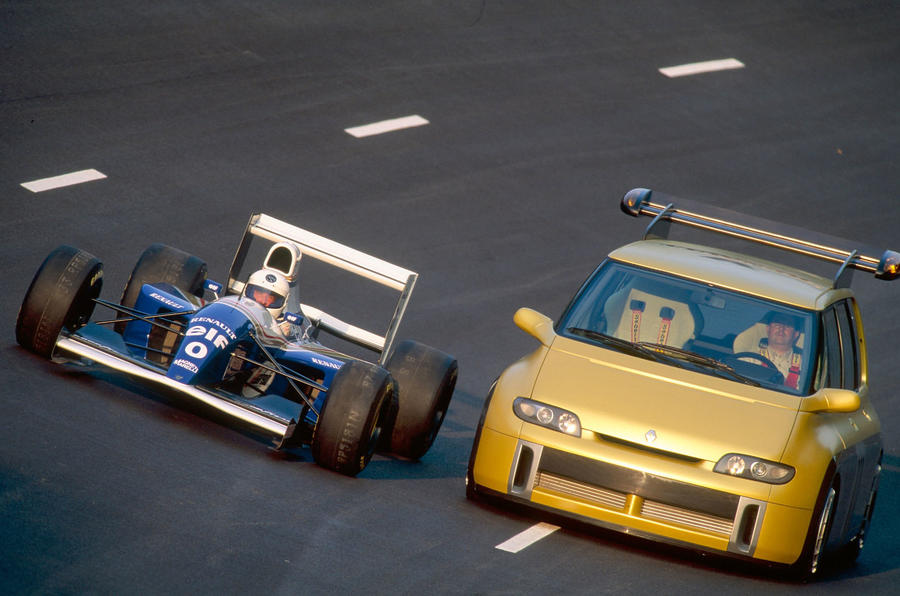 It could be a belated, Ford Supervan 3 baiting machine, and would be the perfect predecessor to the 1995 Espace F1, which was based around the styling of the third-generation model, and was built to mark the first 10 years of Espace production.
Tested by four-time Formula 1 world champion Alain Prost, the original Espace F1, which survives today in the Matra Museum, used Williams FW14 running gear, and its 800bhp, 3.5-litre, naturally-aspirated V10 that could rev to 13,000 rpm.
Spooling back a decade and creating a predecessor would give you a machine with Artcurial's EF15 V6, a widened Series 1 Espace body, and perhaps the John Player Special black and gold livery that Lotus F1 cars (latterly with the EF15B) ran between 1971 and 1987. Sound good to you?
Read more
The likely lads in a lock-up who made it to the F1 grid
The epic challenge of building a Tyrrell P34 six-wheel F1 continuation car
The Toyota Previa slugged it out with the Renault Espace in the battle for the best family car