Owners of Autogas (LPG) converted classics and modern classics will have a harder time filling up within the next two years as the Motor Fuels Group announces it is to phase out all its LPG pumps by 2024.
In a March statement given to the Competition and Markets Authority, MFG said that LPG sales were no longer profitable, and that it planned to remove pumps from five sites by June, replacing them with EV charging facilities to reflect a change in demand for automotive power sources.
That change will eventually spread to every other site operated by MFG, which includes petrol stations under the BP, Esso, Jet, Murco, Shell and Texaco franchises. By 2024, the group's more than 900 UK-wide forecourts, both with and without existing LPG infrastructure, will offer EV charging points. The group already has more than 200, 150kW chargers at its sites.
Despite its low carbon status (which in turn continues to attract lower fuel duty), big retailers also say that demand for LPG, an otherwise wasted by-product of gas and oil refinery (and extraction) is reducing – that's why Shell ended its Autogas agreement with Calor in 2020; BP also followed suit.
Thirstier off-roaders and SUVs – as well as some more powerful modern classics – were popular candidates for LPG conversions. While it remains a cheaper alternative to petrol and diesel, by around 40 per cent, shortages of correctly trained tanker drivers and the decision of a major supplier, Flogas, to concentrate on off-grid heating, has meant that prices have soared and availability in certain regions has plummeted, according to user-data-driven website, Fill LPG.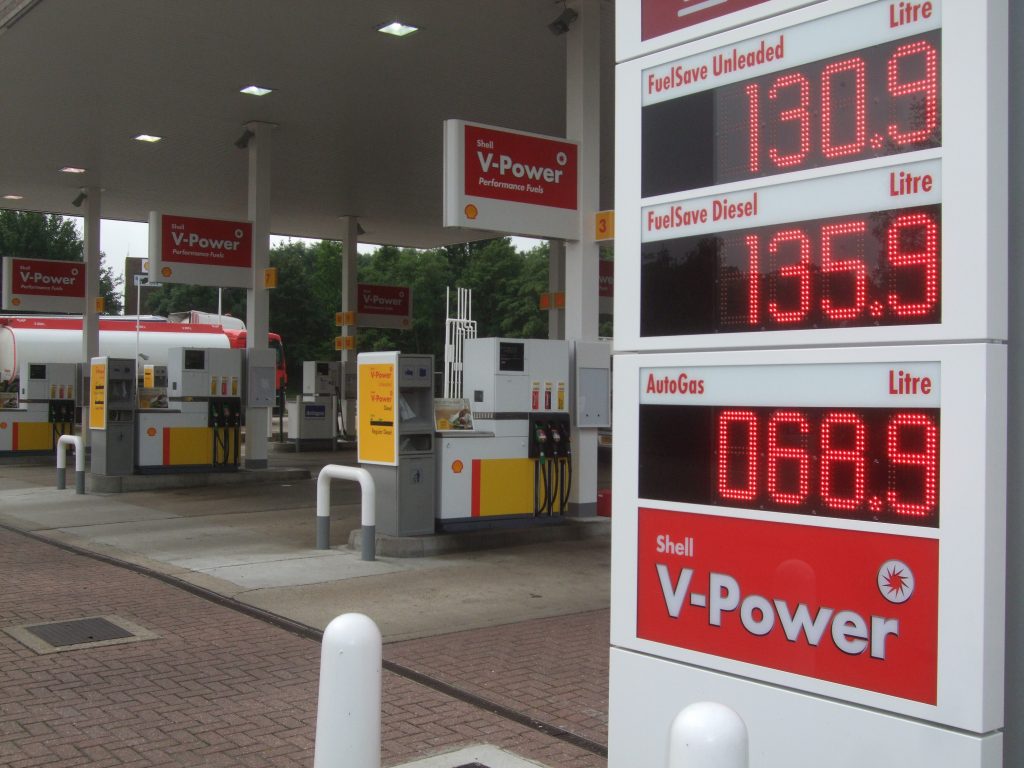 LPG specialist, Classic Swede, based in Anglesey, Wales, said that demand for Autogas conversions have increased, as it remains a cheaper alternative to petrol and diesel engined cars for those who cover high mileage. Proprietor, Dai Brace, said: "I had not done any new conversions between 2018-2021 other than family cars. Plenty of repairs. In the past nine months I had five conversions and a number of conversion kits sold."
The number of forecourts supplying LPG has fallen since 2020. Figures quoted from Fill LPG two years ago, including the UK and Ireland, put the total at 1906. In 2022, Fill LPG says there are now 1851 locations offering the fuel – a number that's likely to keep dropping in the coming years.
Classic car lobbyists, the Federation of British Historic Vehicle Clubs (FBHVC), said that owners of cars converted to LPG could switch back to petrol power, as most cars were set up to use both fuels. Its focus was on guaranteeing the supply of 'protection grade' 'E5' fuel on forecourts, which it secured for at least the next four years, following the introduction of 10 per cent blend 'E10' petrol last September.
Founder of the Modern Classic Executive Cars group, Alex Sebbinger, felt that the removal of LPG was a further obstacle for car enthusiasts to overcome: "With the disappearance of regular E5 [95 octane] fuel, many owners of modern classics and historic vehicles will be already using super-grade as a precaution, and those whom have been enjoying LPG will certainly face increased costs of motoring."
His views were echoed by the Alliance of British Drivers. Its Director, Paul Biggs, said, "Discontinuing LPG on garage forecourts would be extremely disappointing to say the least for owners of vehicles that run on LPG or have been converted to run on LPG, which is a cleaner and cheaper alternative to petrol."
Read more
Opinion: What the government doesn't tell you about E10 fuel
Your safety matters – unless it costs too much
New noise camera trials to target loud cars and motorbikes with £400 fines