Porsche restomodder Singer Vehicle Design shouldn't need any introduction – but if it does, let it be known that it has nothing to do with the Rootes Group marque of yore and everything to do with remaking 911s to the highest standards possible.
Best known for its comprehensive reworkings of 964-era 911s reimagined as earlier "letter series" cars – replete with custom colour schemes, modified engines and astonishing attention to detail – the Los Angeles firm turned its attention to rebodying 964s in the wide "930" style, otherwise known as the Turbo, released in 1975.
How much is your car to insure? Find out in four easy steps.
Get a quote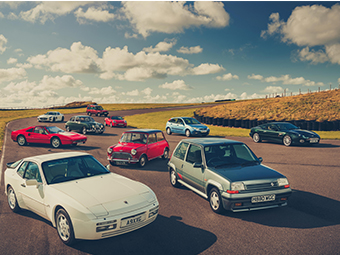 Having revealed the first car in the "Turbo Study" series earlier this year, 70 customers reserved build slots. Singer has now unveiled the next stage in its Turbo Study, having canvassed potential customers: convertible 964s remade in the wide body Turbo Carrera style.
The Cadiz Red, carbon-fibre bodied convertible rendering that you see here is Singer's first open-top 911 – but open-air access doesn't mean it's gone soft. Using a 3.8-litre, twin turbocharged flat-six (of course), the 6-speed Turbo Study produces 510bhp – apparently the peak output desired by Singer's customers, who wanted a range of performance options between 450 and 510bhp. Wheels, tyres and suspension are uprated to match, including larger replicas of the Turbo's iconic Fuchs forged alloys.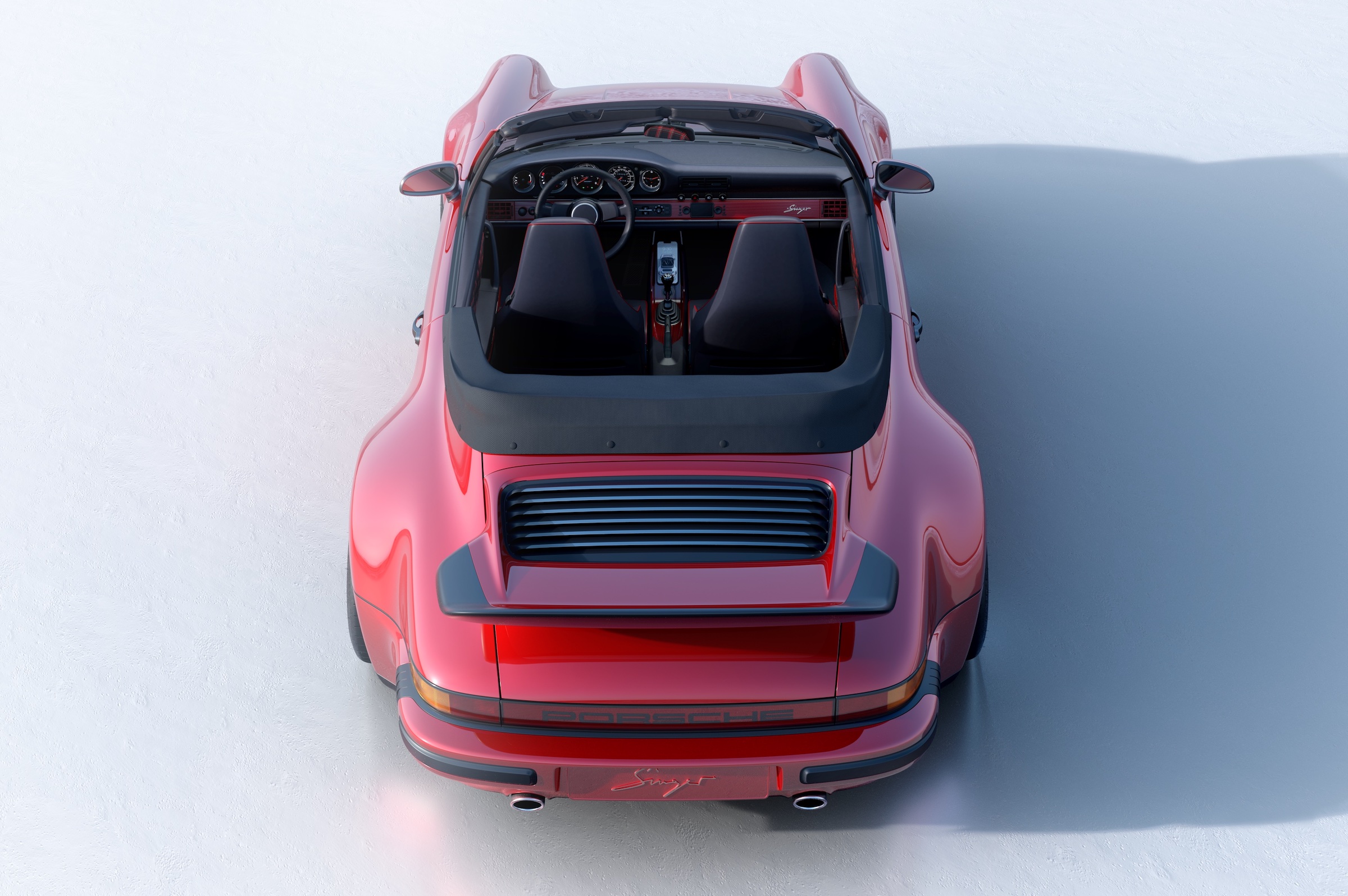 Singer's clients also wanted some creature comforts, and powerful brakes, so the Turbo Study convertible got carbon-ceramic brakes, a powered fabric hood, wood accented trim, and air-conditioning. All of this is moot, however, as Singer will build whatever the customer wants provided their chosen 964 can accommodate the hardware.
Founder and Executive Chairman, Singer Group Inc, Rob Dickinson, formerly the lead singer of '90s indie band Catherine Wheel, said: "Our goal with the Turbo Study is to distil the awesome thrill of Porsche's first 'supercar' while reimagining its performance and refinement. We're excited that owners can now choose to enjoy these traits with the roof down."
Thus far, Singer's reimagined 911s have all featured names based on their clients' locations. We're banking on the first drop-top Turbo Study heading somewhere suitably sunny…
Read more
Singer already has 70 fans signed up for its Turbo Study
We can't stop staring at the Singer Paris-Dakar 911
Paul Stephens 993R takes a swipe at Singer