Porsche 911 fans are a difficult bunch to please. They love their chosen sports car, yet any significant update is met with deep suspicion. Look at the hoo-ha surrounding the launch of the 996 generation that brought in a water-cooled engine to meet ever-more stringent emission regulations. Anyone would think Porsche had shipped in an engine from a tractor (or, as with a previous Porsche, a van…). This same reaction greeted the 964 when it was launched in 1989 as this earlier 911 was no less radical in the updates and improvements it ushered in.
The 964's development began in earnest in 1986 with design work by Benjamin Dimson. His reworking of the classic 911 shape was sympathetic to the model it was set to replace, and a cursory glance suggests it was little more than a new set of bumpers.
How much is your car to insure? Find out in four easy steps.
Get a quote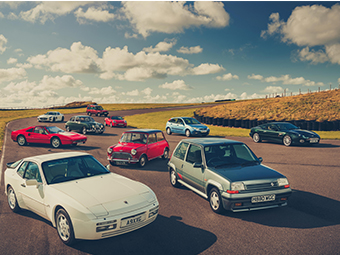 However, 87% of the 964 was all-new and the more you looked, the more you spotted that was different, redesigned, and just plain better than the outgoing car. Among the biggest changes was the new M64 flat-six engine that made 247bhp from its 3.6-litres. There was also four-wheel drive for the first time and a Tiptronic automatic gearbox, plus coil spring suspension.
While the purists sat and fumed at these changes, Porsche got on with launching the 964 to the public at the beginning on 1989. First up was the Carrera 4 Coupé with its all-wheel drive, five-speed manual gearbox, and that air-cooled flat-six engine. There was also power steering, ABS anti-lock brakes, and twin front airbags, which made the 964 heavier than the Carrera 3.2 but the extra power of its engine compensated. A 964 Carrera 4 Coupé could cover 0-60mph in 5.6 seconds and hit 162mph.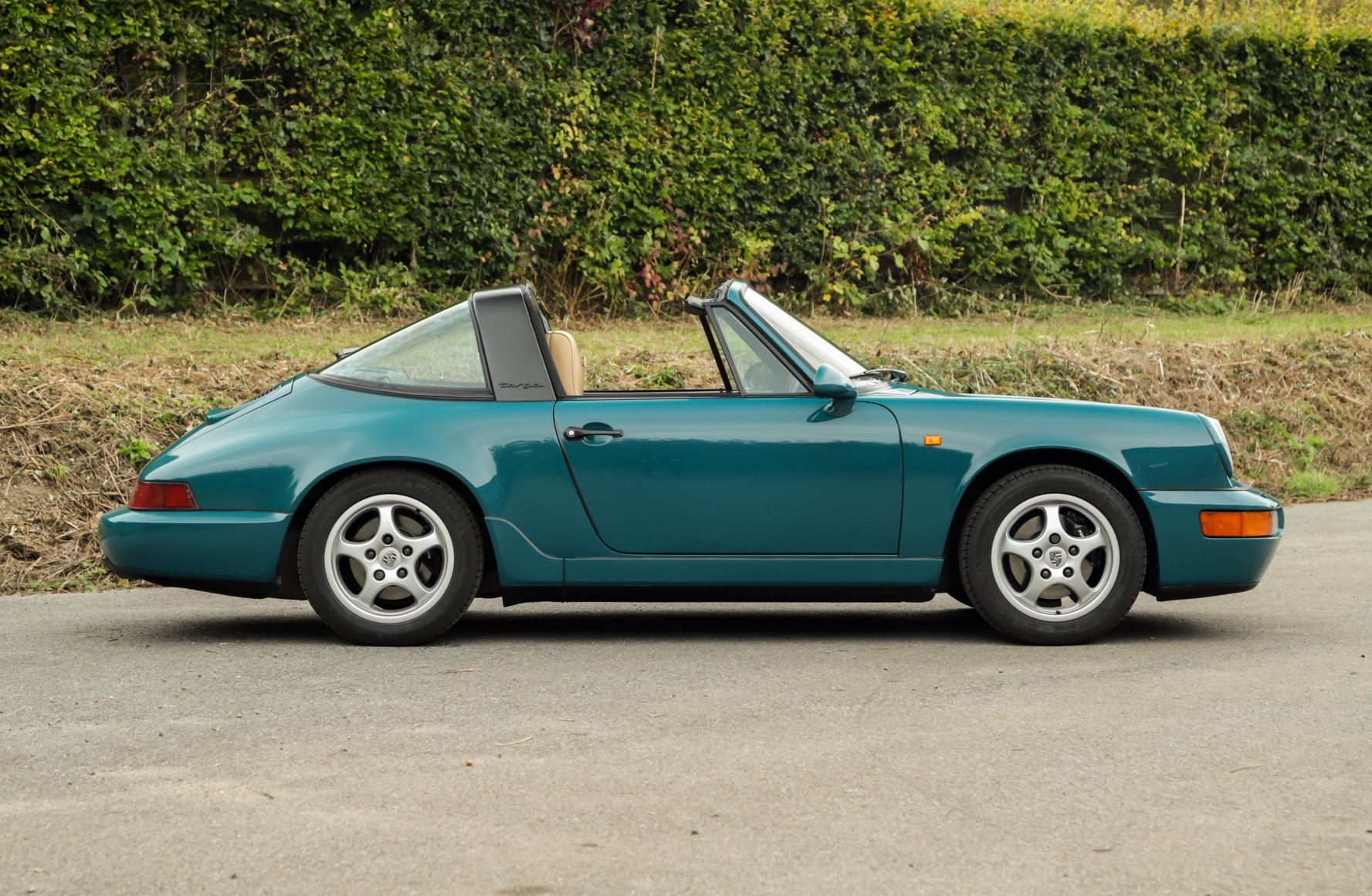 It was the same for the Carrera 2 when it arrived in 1990, along with the Targa and Cabriolet models. The new Tiptronic four-speed automatic gearbox was only offered with the Carrera 2 rear-wheel drive model and dulled performance slightly, so 0-60mph took 6.2 seconds and top speed dipped to 159mph.
From here on, Porsche was on a roll with new versions of the 964, adding the 3.3-litre, 316bhp Turbo model in 1991 with its rear-drive, broad rear arches, and trademark whale tail wing. In 1992, Porsche followed this up with the Turbo S that gained a further 60bhp, while in 1993 the Turbo was fitted with a 3.6-litre engine with 355bhp. For the final hurrah of the turbocharged model, the 3.6 S was limited to 90 cars in 1994 with 380bhp. There were some flachbau slant-nose versions of the 3.6 Turbo S, with styling that hinted at the forthcoming 993 generation.
Before this, you could order a Coupé or Cabriolet C2 with the Turbo-look body style from late 1991. The next year, Porsche reintroduced the RS badge to the 911 range with a lightweight, 260bhp model offered in Sport or Touring versions. Like its illustrious predecessors, the new RS came with thinner window glass, stripped interior, tuned engine, and lower, stiffer suspension.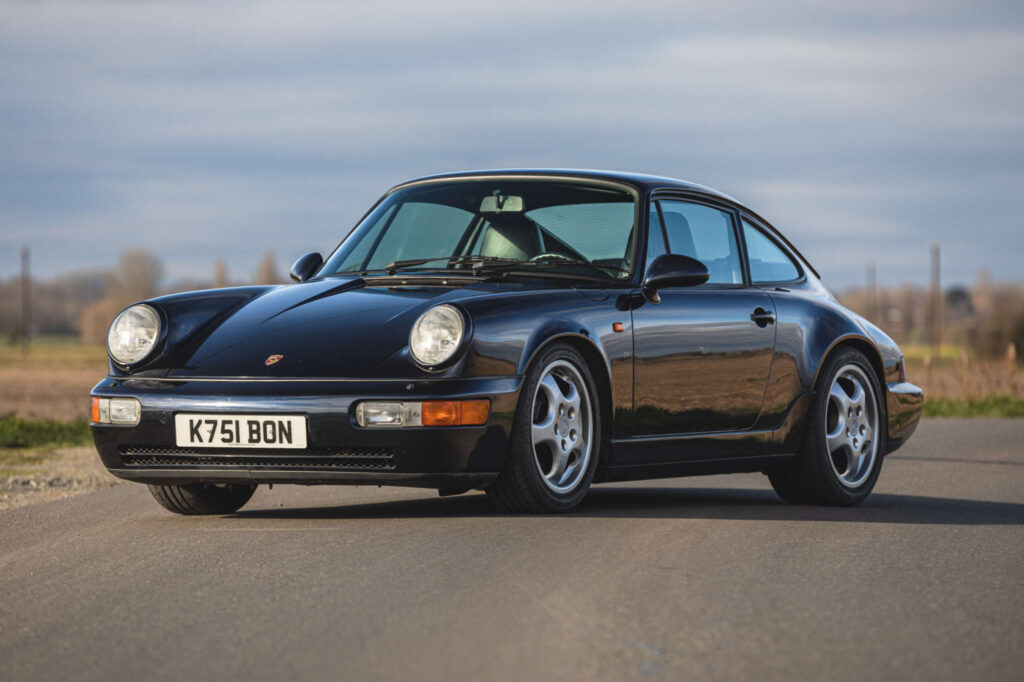 There was also revised gearing to make the most of the RS's 260bhp, which provided 0-60mph in 5.1 seconds and an identical 162mph top end to the Carrera 2. More important was how the RS went round corners, which it did brilliantly. There was also an RS 3.8 in 1993 that swapped the narrow-hipped body for the Turbo style and a 300bhp engine.
Another 1993 model for the 964 range was the Speedster. With its cut-down windscreen, it gave the impression of being all about performance, but underneath it was stock Carrera 2 fare, so it had a 247bhp 3.6-litre engine. Only 936 Speedsters were made, and of those a mere 27 were right-hand drive.
By 1994, it was all over for the 964, which had a brief five-year lifespan before it was replaced by the final air-cooled model, the 993. However, it was job done for Porsche as the 911 name was kept alive as the company went through a tough financial period before the arrival of the Boxster and later water-cooled 996.
What's a 964 like to drive?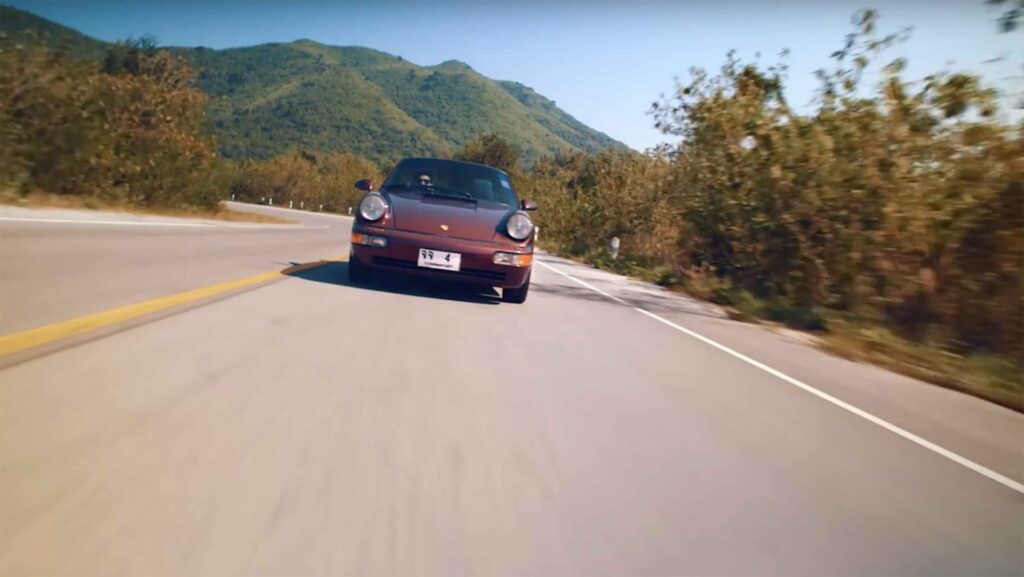 If you're expecting the 964 to feel similar to 911s of the past 25 years, you're in for a shock. It's not just the very different noise and feel of the air-cooled engine that grabs your attention, it's the much rawer sensations of the 964, and that's just in standard C2 or C4 configurations. Even with its greatly improved coil spring suspension, the 964 has a firm ride quality that means it's less refined than a later 911. This also translates to more road noise at higher speeds.
The pay-off, however, is the 964 has an immediacy of response to any steering or throttle input that you just don't get in later generations of 911. In many ways, it's the ideal balance between that classic 911 feel and modern mechanical robustness. Sure, the nose still bobs up and down on bumpy roads, but it remains planted into corners and the rear end won't try to kick out at the merest hint of throttle lift-off mid-corner.
All of this means rapid cross-country driving in a 964 is a real pleasure, and the sometimes-derided all-wheel drive C4 offers superb traction in all conditions. Even so, the C2 is the more rewarding driver's car, and the five-speed manual gearbox has a light, slightly notchy shift. A Tiptronic auto can feel sluggish in its changes compared to a modern transmission, but it works well when you adjust your thought processes to the period technology.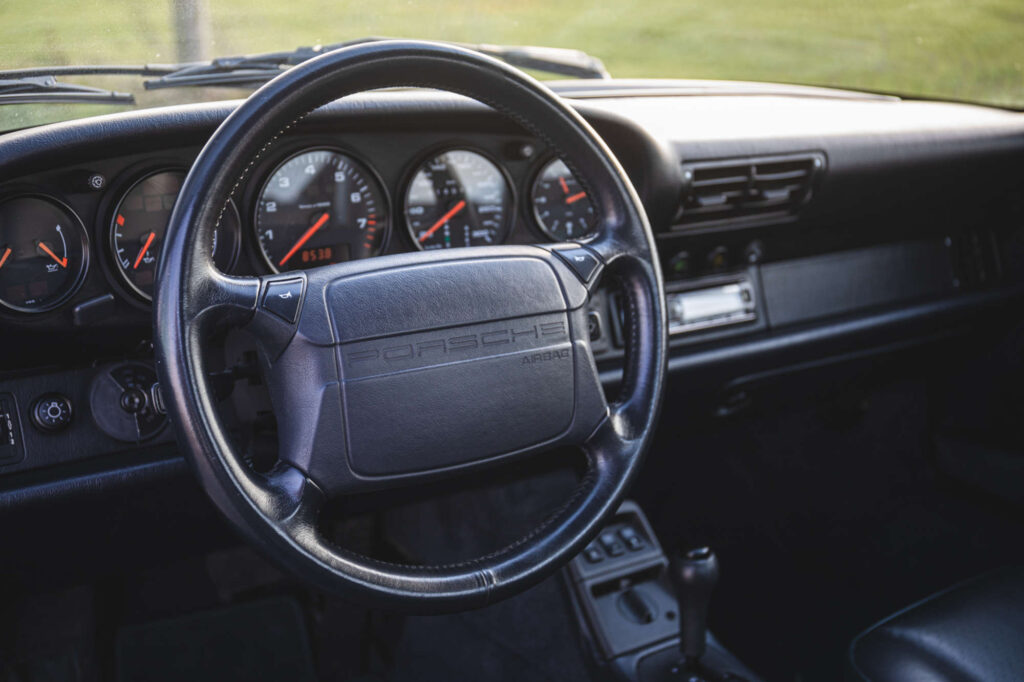 As with all 911s, the flat-six engine accounts for a great deal of the experience and the 964's air-cooled motors are delightful. By modern standards, the 247bhp 3.6-litre motor doesn't sound that potent, but it has oodles of low- and mid-rev torque, followed by a howling top end. Again, it's less refined than later 911s, but it's also a joy to listen to. As for the Turbo, there's a very definite lag as it spools up, so care is needed to drive it accordingly. Try the RS and you'll find the suspension almost too firm for road use, but it is fantastic for point-to-point blasts.
Inside, the 964 is built to Porsche's typically high standards of the period. You can also find cars with air conditioning to make Coupés more usable during summer. The switchgear is not as scattered as in previous 911s, with five main dials in the cluster and the rest of the controls for heating and stereo grouped close to the driver on the central dash. All-round vision is excellent thanks to the slim pillars and surprisingly upright windscreen.
Settle into the front seats and they might seem a little thin on padding at first, but they are very supportive and comfortable. However, this 911 is quite narrow, so space for elbows and hips can be limited when there's a front passenger onboard. And don't bother trying to fit anyone into the rear seats, just use them as extra storage in addition to the small front boot.
How much does a 964 cost?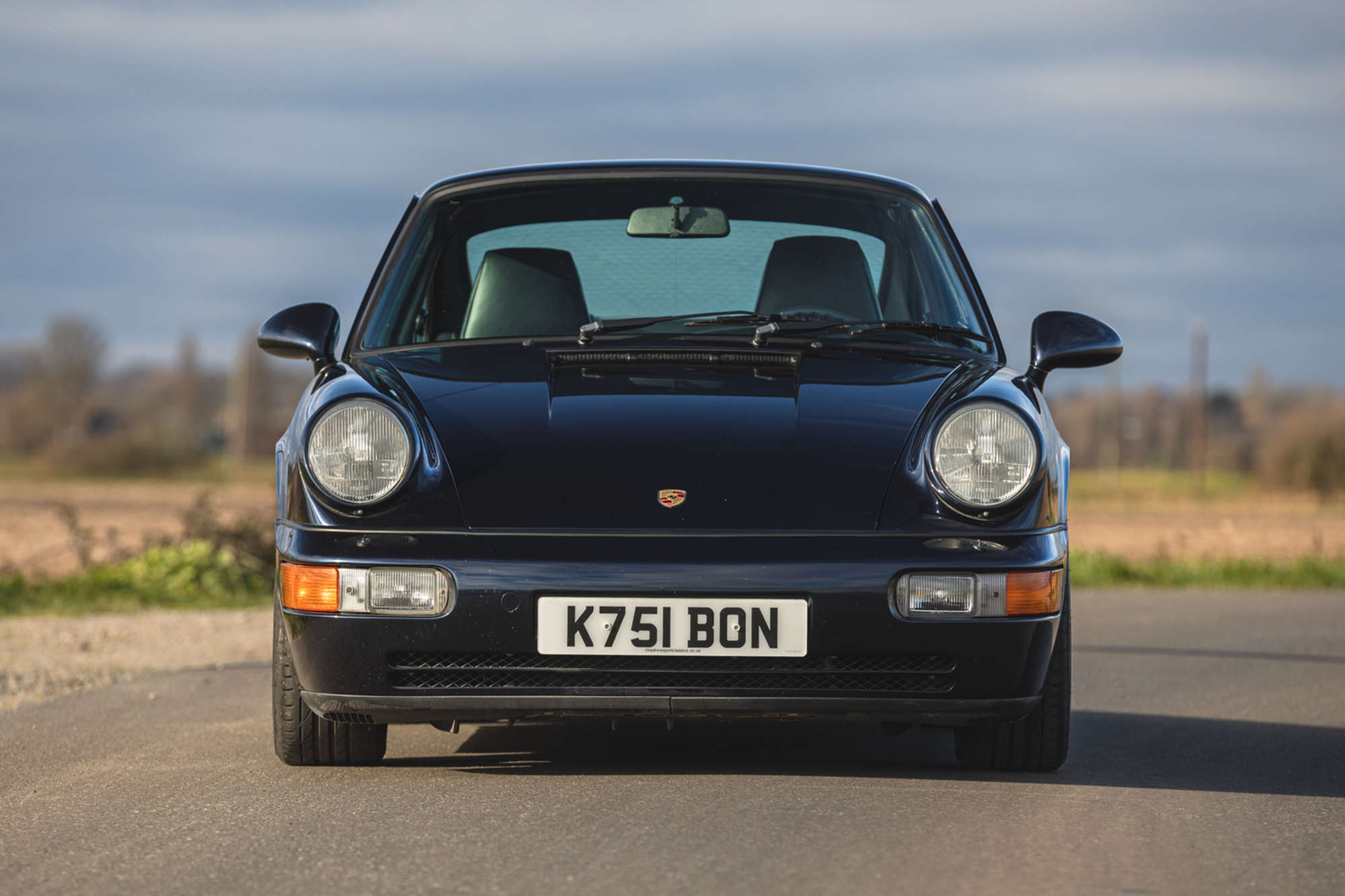 There are clear strata in the 964 model range, delineated by body type, transmission, and engine. Starting with the Carrera 2 and 4, an immaculate Coupé can fetch as much as £75,000. Opt for one in good driving order and you should find a cared for example for £45,000. Swap this for a Cabriolet and you can knock off £20,000 from the top price and £10,000 for a sound one compared to the Coupé. The Targa sits in between these two price-wise, while Tiptronic versions of all models are generally around £5000 cheaper.
If it's a Turbo that you must have, reckon on spending £165,000 for the best 3.3-litre Coupé or double that for the rare Cabriolet version. A Turbo 3.6 Coupé in excellent shape will require a spend of about £215,000. If you can find a 3.6 Turbo S for sale, it will be priced around £350,000 for one with a standard body, while the flachbau version with its flattened nose style can command £1 million due to its rarity.
A more affordable but rare 964 is the RS, which will require a spend of £260,000 to own the very best. However, perfectly usable examples can be found for £150,000 where you will be less concerned about driving it or using it on track. This amount will get you a Speedster in superb order, but you'll need to spend around £175,000 for a right-hand drive version due to their scarcity.
What goes wrong and what should you look for when buying a 964?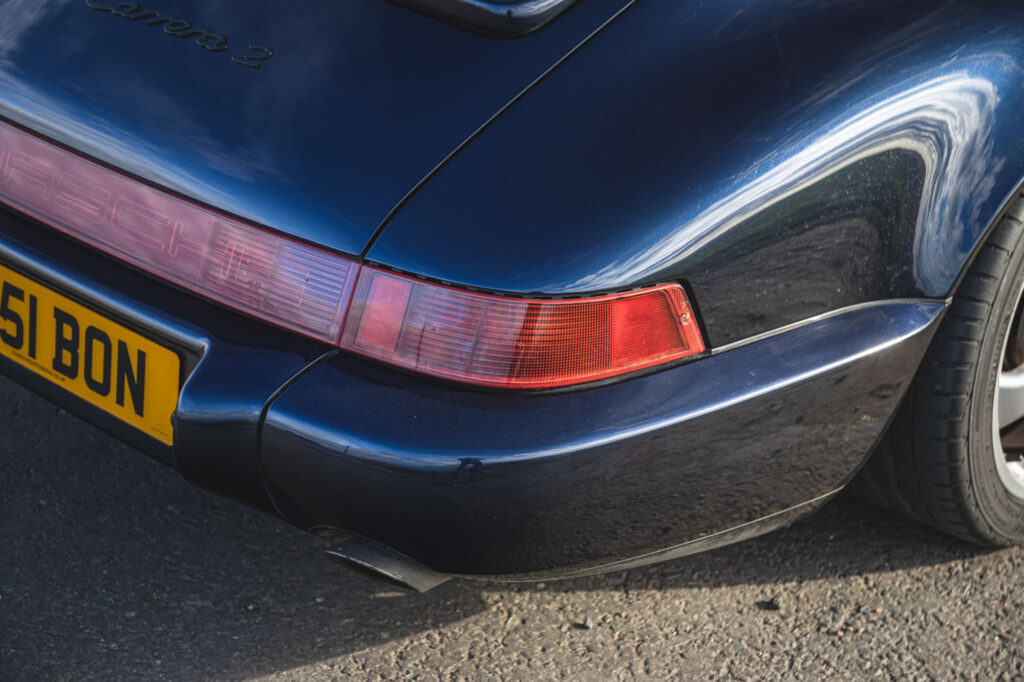 Given Porsche's reputation for build quality, it might surprise you to know the first thing to look for on any 964 is rust. This model languished at the cheap end of the 911's price scale for a long time, so neglect and poor restoration work is still a common issue.
Start at the front with the headlamp surrounds and where the front wing meets the bumper, then check all around the front and rear screens. Inspect all over the rear arches and the inner arches where the suspension mounts are. If all of these areas are sound, the rest of the body should be in good condition.
A Cabriolet roof is expensive to replace at around £2000 all in, but the plastic rear screen can be swapped for about £180. The motors that clamp the soft-top to the windscreen rail can break and cost about £150 to have rebuilt. Also check the interior for any signs of damp in the Cabrio or Targa models as seals go brittle with age and will need to be replaced. The interior of the 964 is hard-wearing, so you just need to make sure it's all there and in good order. If it has air conditioning, expect it to need re-gassing at some point soon as it was never the most effective even when new.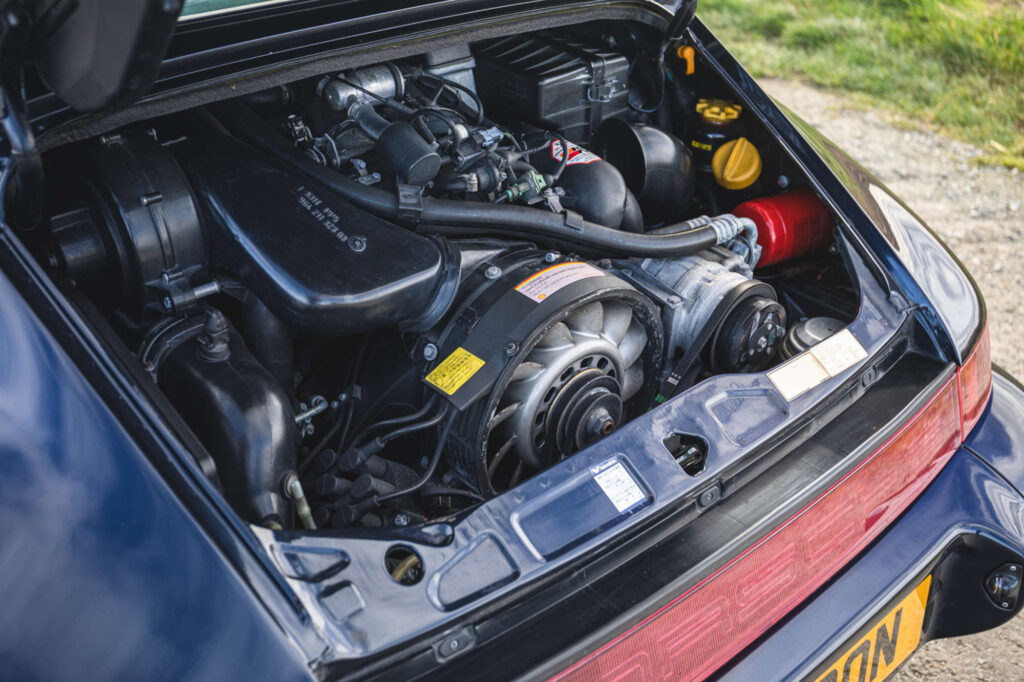 Moving on to the engine, the M64 unit is a tough customer and will easily cover 100,000 miles without a problem if serviced according to schedule. The most likely issue to arise is a broken cylinder head stud, which will show up with leaks or a high speed misfire. A full rebuild of both cylinder heads will cost around £7000. Cars from 1991-on had an improved gasket where the head meets the block, which solved the earlier engine's tendency to leak oil from here.
Porsche used a dual-mass flywheel for the 964's manual gearbox and earlier versions up to 1992 are more prone to failure. This will be obvious by a rattle and vibration as the engine idles. Later cars had an improved LUK dual-mass flywheel and most of the earlier Freudenberg versions should have been replaced with this by now unless you find a very low mileage car.
Lastly, look for a car that has had a distributor vent kit fitted, which helps prevent failure of the distributor belt that can lead to terminal engine damage if it breaks. Also, don't be put off by a 964 that has had some engine or suspension upgrades, so long as they are backed up by receipts and documentation to show the work has been carried out by an acknowledged specialist.
Which is the right 964 for you?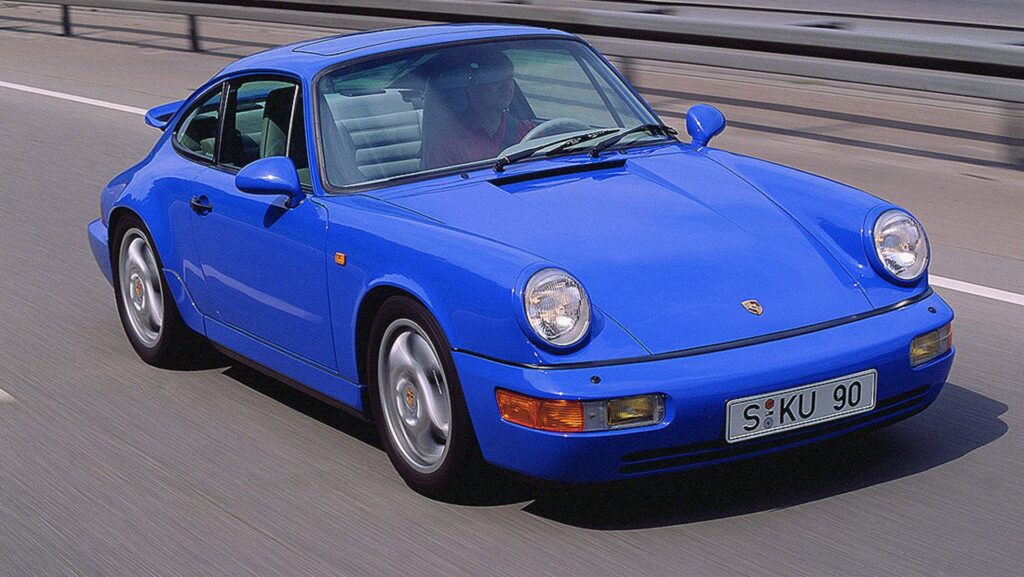 Most buyers in the market for a Porsche 964 will already know which body style they want. The Cabriolet and Targa offer open-air driving, but they are not quite as good to drive as a Coupé. This explains by Coupés are more expensive to buy as demand is higher. It also shows why a Carrara 2 with manual gearbox achieves a greater price as it's the most sought-after model for good reason. Of all the standard models, this is the one to have.
However, don't be put off by a Carrera 4 as the four-wheel drive system is not intrusive to the way the car drives and it offers excellent traction in the wet and winter. The Tiptronic four-speed automatic gearbox is more of a personal choice, but it is a good bet if you spend a good deal of time driving in a city.
The more exotic 964 versions will always have their fans and Turbo 3.6 cars are highly prized. The 3.3 Turbo is not quite as venerated, which makes it a bit of a bargain for a car that is still thrilling to drive. However, for some it's the RS that will always be the one to own and it's easy to see why thanks to its 150kg weight saving and pin-sharp driving manners. However, the RS is far from an easy car to live with on long drives, so a Carrera 2 remains the best all-round bet in the 964 line-up.
Read more
RUF CTR Yellowbird | Modified with Matt Farah
Is this electric Porsche 911 by Everrati a sinner or saviour?
Boxster at 25: Driving the car that saved Porsche