We've seen a diverse selection of special episodes since The Grand Tour left its studio and ventured permanently into the great outdoors, but the upcoming feature, Carnage A Trois, is slightly different from that of previous trips.
Rather than a long and winding road trip (or, as in the case of 2019's Seamen, a water-bound voyage), the latest feature will instead focus on the vehicles of our closest overseas neighbour: France.
How much is your car to insure? Find out in four easy steps.
Get a quote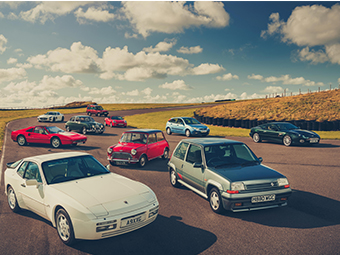 As the trailer shows (and the title suggests), it's not just a straightforward jaunt through the history of French automobiles, but more of a holistic look at various models the French have produced over the years – combined with the trio's usual antics.
For a start, there's some destruction, which will raise the hackles of anyone who grew tired of such stunts years ago. Maybe avoid watching the scene with the 2CV, is all we'll say at this point. If a few scenes in the trailer are anything to go by, there'll be plenty of ineptitude on display too.
But there are also some genuine French classics in there, such as the Citroën SM and Matra Murena, what appears to be a Helica propeller-driven car, and a future classic in the form of a Renault Avantime – famously, one of very few cars that all three presenters love.
We're hoping there'll be time devoted to the brilliance of certain French models, though all we can really ask is that it's entertaining. We'll find out for sure when Carnage A Trois debuts on Amazon Prime on December 17.
Read more
The Grand Tour returns with Scottish "Lochdown" adventure
How will you do in our fiendish French car quiz?
French revolution: 5 game-changing Citroëns