We've been here before: A new petition on the UK government website is calling for the rolling road tax exemption age for classic cars to be reduced from 40 years to 30 years.
The petition asks that the exemption be reconsidered in order to help younger drivers with an interest in classic cars more easily afford older vehicles. Shifting the exemption from 40 years to 30 years would, as it stands, reduce annual costs for the entire 1980s period of older vehicles, with popular models from the 90s becoming exempt in the coming years.
How much is your car to insure? Find out in four easy steps.
Get a quote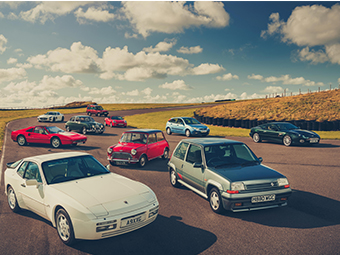 With just shy of 700 signatures at the time of writing, the petition has a long way to go before reaching the 10,000 signatures required to attract a response from the government or the 100,000 it would need to be raised in parliament, and we've seen similar petitions come and go with no response in the past.
It does though once again raise the interesting question of what constitutes a classic or historic vehicle in legal terms, outside of the more subjective definitions used by everyone from the motoring press to classic club stands at car shows.
At 40 years for Vehicle Excise Duty (VED) exemption, the UK government's definition is consistent with its own MOT exemption age (itself unpopular in many quarters for putting the onus for vehicle safety squarely in the owner's hands), but behind the curve in relation to many legal and subjective boundaries found elsewhere.
How old is a classic?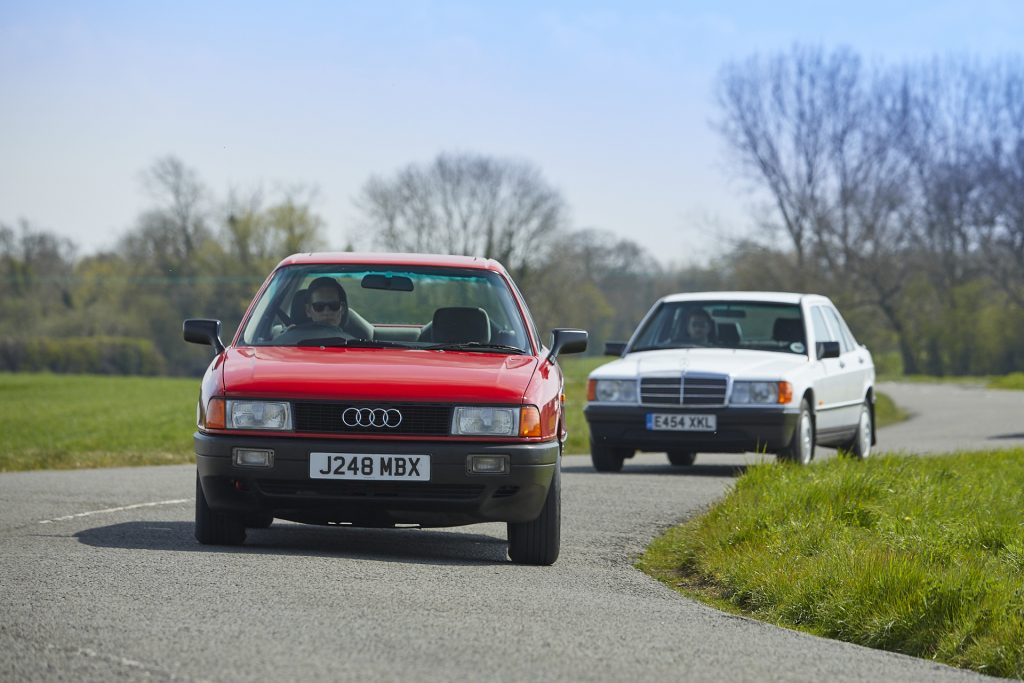 The Federation of British Historic Vehicle Clubs, the group behind Drive It Day held each year, recognises a classic as any vehicle over 30 years old, as does its global counterpart FIVA, the Fédération International des Véhicules Anciens.
In the United States, that cutoff point is typically 25 years – vehicles over 25 years are eligible for import to the United States and no longer subject to Federal vehicle safety standards that apply to new vehicles. Individual states such as California also use 25 years as the age at which vehicles of "historic interest" are eligible for Historic Vehicle license plates.
Incidentally, Hagerty also uses 25 years as the cutoff for eligibility into the Concours de l'Ordinaire at the Festival of the Unexceptional, with cars up to 1996 taking pride of place on the lawn for this year's show. If you're questioning whether a car from the mid to late 90s can be considered a classic, then remember that in 1996, the Alfasud, Alpine A310 and Mazda RX-3 were all 25-year old cars, and all those were regulars in the pages of classic car magazines just as MGFs and Pumas are today.
Until 1997, the UK had a rolling VED exemption for vehicles over 25 years old. That was then frozen at January 1, 1973 until 2014, when the current 40-year rolling tax exemption was introduced. There's precedent for a later date then, but even moving to 30 years rather than 25 would help make cars from an increasingly popular period in automotive history just that little more affordable to run.
What's your view of when old cars should become exempt from VED? Share your opinion in the comments section, below.
Also read
Our classics: 1996 Subaru Impreza Turbo
The chips are down: Why the semiconductor shortage is hobbling the car industry
Catalytic converter theft surge continues