The organiser of a campaign to cut the road tax exemption date from 40 to 30 years is battling against time to have a petition discussed in Parliament – and help safeguard the future of 1980s modern-classics.
Stephen Hearse-Morgan started a campaign to lower the road tax age exemption threshold, from its 40 year (1981) current cut off to a 30 year (1991) threshold. But despite attracting 13,500 supporters his petition was rejected by HM Treasury.
How much is your car to insure? Find out in four easy steps.
Get a quote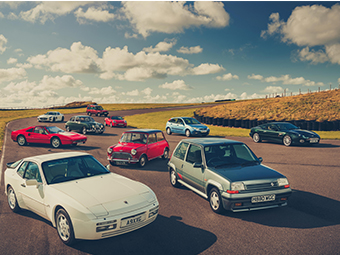 Supporters say it will help make classic motoring more affordable for more people, especially younger drivers, while helping to preserve cars that are becoming increasingly rare.
The petition – which can been viewed and signed by clicking on this link – is hoped to attract more than 100,000 signatures before it ends on 13 October. If successful, road tax exemption rules would be debated in the House of Commons.
"I've had quite a few people message me saying 'Thank you for putting up that petition to help young people,'" said Hearse-Morgan. "There's a want for it but I want to make it more widespread and better known for people wanting to get into classics."
The Federation of Historic Vehicle Clubs has lent its support to the notion of exempting cars that are older than 30 years. Wayne Scott, its communications director, told Classic Car Weekly, "Had there not been Brexit and the pandemi, the answer may well have been a different one. It's good that they've left us with some hope and that we continue to have a rolling tax exemption for classic vehicles."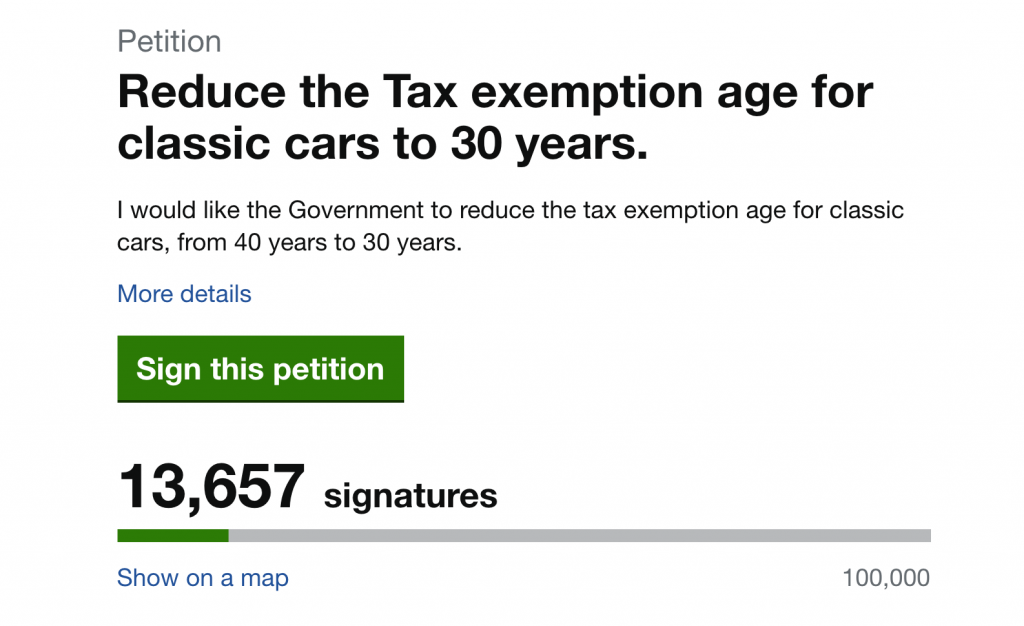 In a statement, HM Treasury said: 'The government set 40 years as being a fair cut-off date that distinguishes classic cars from old cars. There are no current plans to reduce the tax exemption age for classic cars from 40 years to 30 years, but as with all taxes, VED is kept under review.'
Quentin Wilson, the former Top Gear presenter, told Classic Car Weekly, "The Treasury is making a mistake. The loss in VED by bringing the exemption forward by ten years would be largely offset by the the increased economic activity around these newly created 'historic' cars. We've seen from surveys by the federation of British Historic Vehicle Clubs that the annual discretionary spend around classic cars is considerable and much greater than modern cars. Recognising so may more historic cars into the industry will generate more jobs and opportunities, too.
"On a social and environmental level, preserving and cherishing vehicles that are 30 years old is simply good husbandry and less carbon intensive that just replacing them with new ones. And allowing younger enthusiasts to enjoy the 'historic' classic car status of newer models would bring younger devotess into the hobby, give them the opportunity to drive classic cars with lower insurance premiums and change teh age demographic considerably. That's surely something that will protect its future."
To see the petition, read the government response, and join its supporters, click this link.
Read more
How to carbon offset a car's emissions
Everything you need to know about using E10 fuel with your classic car
20 old car features we miss