Rowan Atkinson is a proper car guy. He owned (and crashed) a McLaren F1, spent time competing in the Renault 5 GT Turbo one-make championship is a regular on the historic racing scene. The list of cars either currently or previous owned by the actor includes an Aston Martin V8 Zagato, V8 Vantage, Lancia Thema 8.32, Honda NSX, Mercedes-Benz 500E and a BMW 328 (the original one).
He's also the second-fastest Star in a Reasonably Priced Car, lapping the Top Gear test track in a time of 1:42.2, just fractionally slower than host Matt LeBlanc. Atkinson's time in the Kia Cee'd was identical to Daniel Riccardo in the admittedly slower Suzuki Liana.
How much is your car to insure? Find out in four easy steps.
Get a quote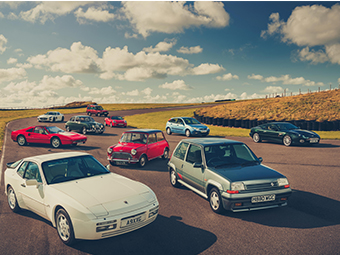 There's no question that he would have been quicker in a Lancia Delta HF Integrale. Having spent two years with an HF Integrale 8v, he traded up to an HF Integrale 16v and said: "I can't imagine any car getting you from P to Q faster than this one." Or should that be Hammerhead to Gambon?
Three decades later, the star of Mr Bean, Blackadder and Johnny English, bought a 1993 Delta HF Integrale Evo II, with the hammer falling at £59,530. Less than two years later, he's moving it on, so you're invited to, ahem, go forth and place a bid at the Race Retro Classic and Competition Car Sale 2023.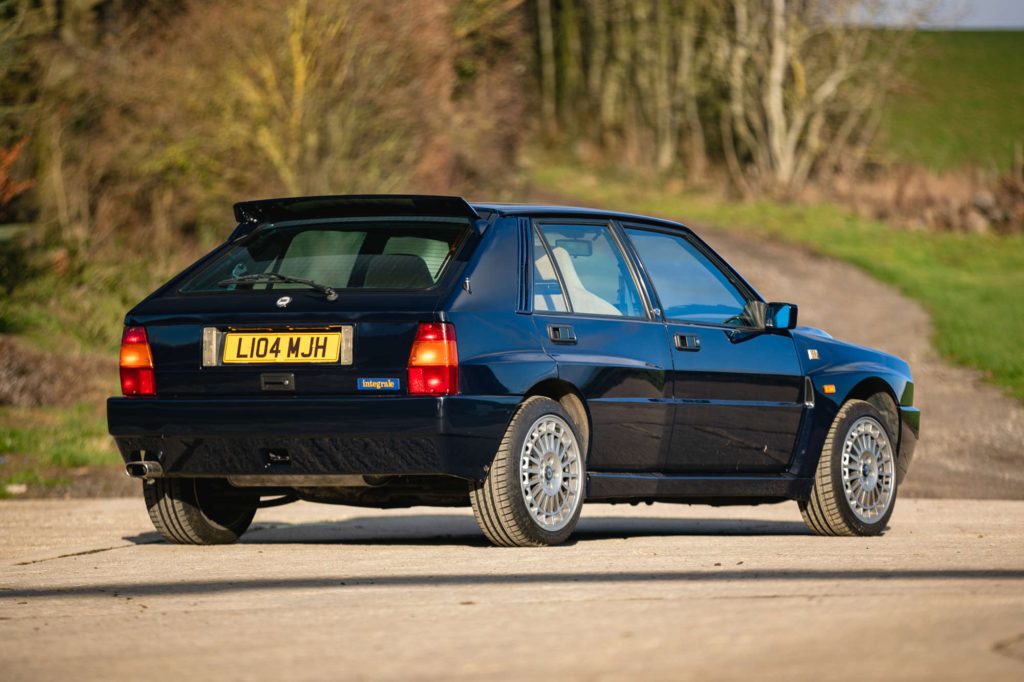 Silverstone Auctions says Atkinson "has enjoyed many happy hours in the car", although he's put just 1552km (964) on the clock since acquiring it at the Ascot auction. Interestingly, the MOT expired in June 2021, but the star of Netflix's Man vs. Bee didn't send it for another test until May 2022. Too busy chasing a buzzing insect around a studio in Hertfordshire?
The Evo (Evoluzione) II was the last hurrah for the formidable Integrale. Launched in 1993, two years after the first official Evoluzione version, the Evo II featured a 2-litre 16-valve engine producing 215bhp – 5bhp more than the original Evo, despite its catalytic converter. A year later the curtain closed on the Integrale, and from a UK perspective, it signalled the end for the Lancia brand.
It left on a high, with six World Rally Championship wins to its name, a cult following and a place at the top table of world rallying.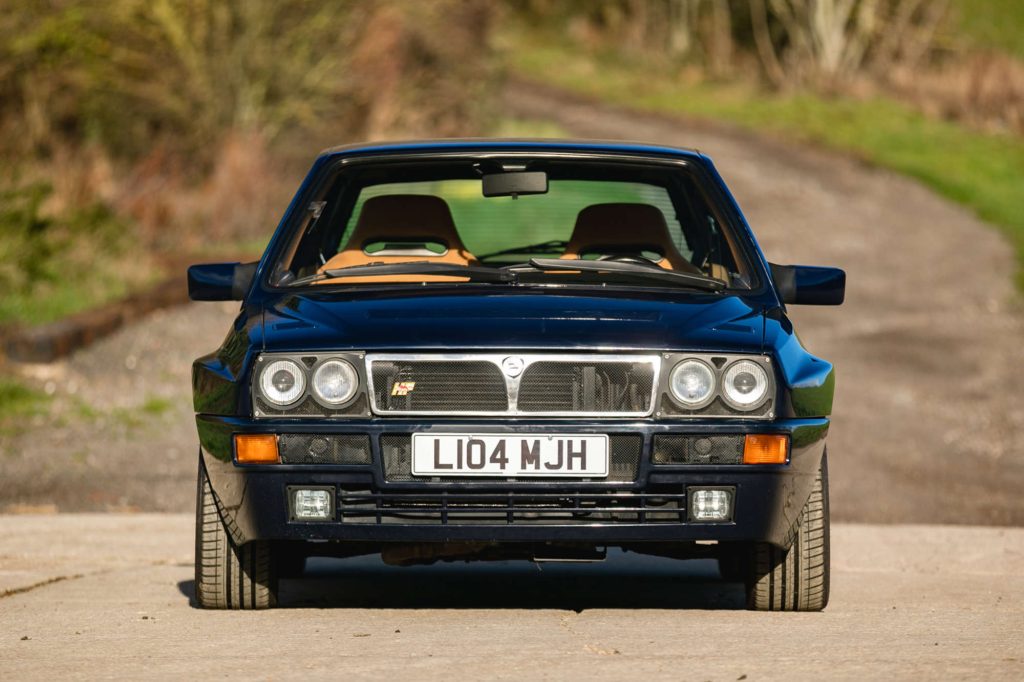 Rowan Atkinson's Integrale arrived in the UK from Japan in 2011, with the importer choosing it for its rare Lord Blue paintwork. The colour contrasts beautifully with the tan Alcantara upholstery, which is "still looking like new", according to Silverstone Auctions.
The pre-auction estimate of £65,000 – £75,000 looks spot on, with the Hagerty Valuation Tool quoting figures of £40,600 to £86,400 for a 1993 Evo II. You won't need the help of a bean counter to decide if you'll be placing a bid at Race Retro in February.
Read more
Bean counting: Rowan Atkinson's Vantage Zagato is worth a pretty penny
Ad Break: The Lancia Delta HF Turbo offered 121mph in your favourite chair
Buying guide: Lancia Delta Integrale