A one-of-a-kind 1986 Aston Martin V8 Vantage Zagato that was previously owned by Rowan Atkinson could be yours.
It's not just its celebrity owner that makes this car special, though. The Mr Bean star was its third keeper, but unlike the other 51 cars sculpted by Zagato in Italy, Atkinson's – the first of the production-spec V8 Vantage Zagato coupés to be built – was thoroughly reworked to fulfil his need for speed.
Immediately after taking delivery in 1998 Atkinson sent the car to Aston Martin Works in Newport Pagnell to have it rebuilt for racing in the Aston Martin Owners' Club's C2 class. Officially this was described as "mildly modified" but we'd say that the changes went a bit beyond that.
For a start the car's weight was cut by over 100 kg by fitting Perspex side windows. Next the X Pack engine was fettled with Weber Alpha fuel injection and rebuilt to Nimrod X/R specification. Power was increased to 482bhp at 7000rpm and torque turned up to 312 lb/ft at 5500rpm. The gearbox was re-assembled using steel synchros and the pedal gear from the supercharged Vantage was installed. Atkinson's Zagato is believed to be the only example fitted with such a beast of a motor, says the selling dealer, Dylan Miles.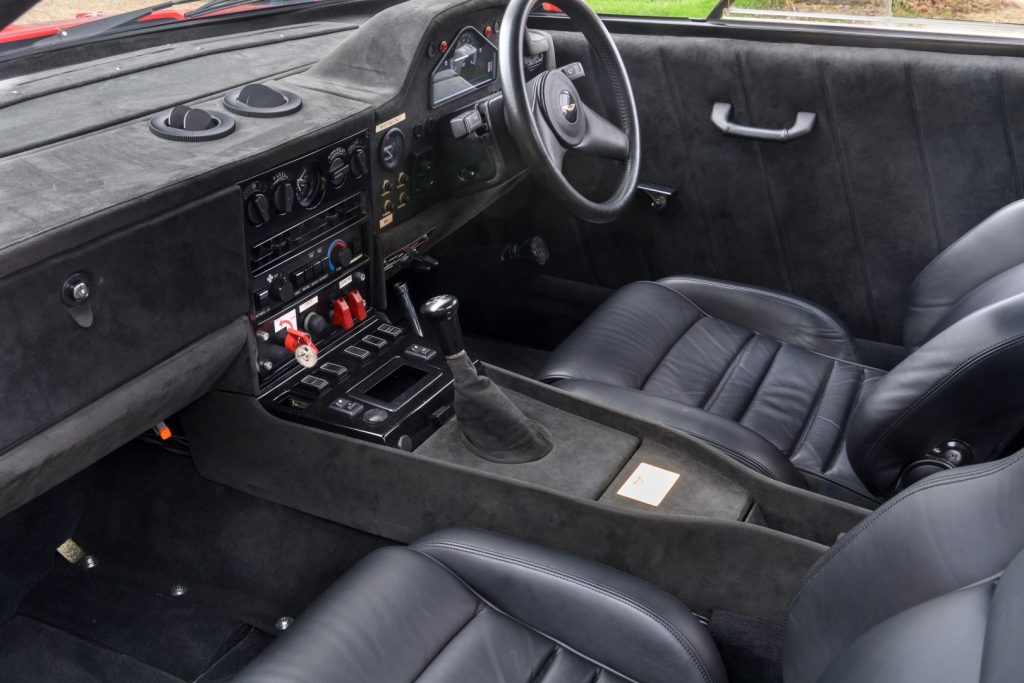 To ensure that the car could tackle the twists and turns of our favourite circuits like Brand Hatch and Cadwell Park, Aston Martin Works revamped the suspension, fitting adjustable Koni dampers and Eibach springs. Stopping power was provided by AP with eight-piston calipers and two-part discs up front and six-piston items for the rear, complete with adjustable bias from the Alcantara-lined cabin. Fine tuning of the car's handling was conducted by John Miles, the former Grand Prix driver who was moonlighting from Lotus at the time.
The Zagato made its debut at Silverstone in 1999 and then had a further 14 or so outings over the next eight years including scoring class wins at Brands Hatch, Thruxton and Donington.
After he'd had his fun on track the Blackadder actor added further to his expense by having the car converted back to fast road use in 2007. Just 300 miles later car Atkinson sold it at Bonhams for £122,500 which would have been a considerable loss, given the cost of the rebuild was said to have been £220,000 on top of the original purchase price.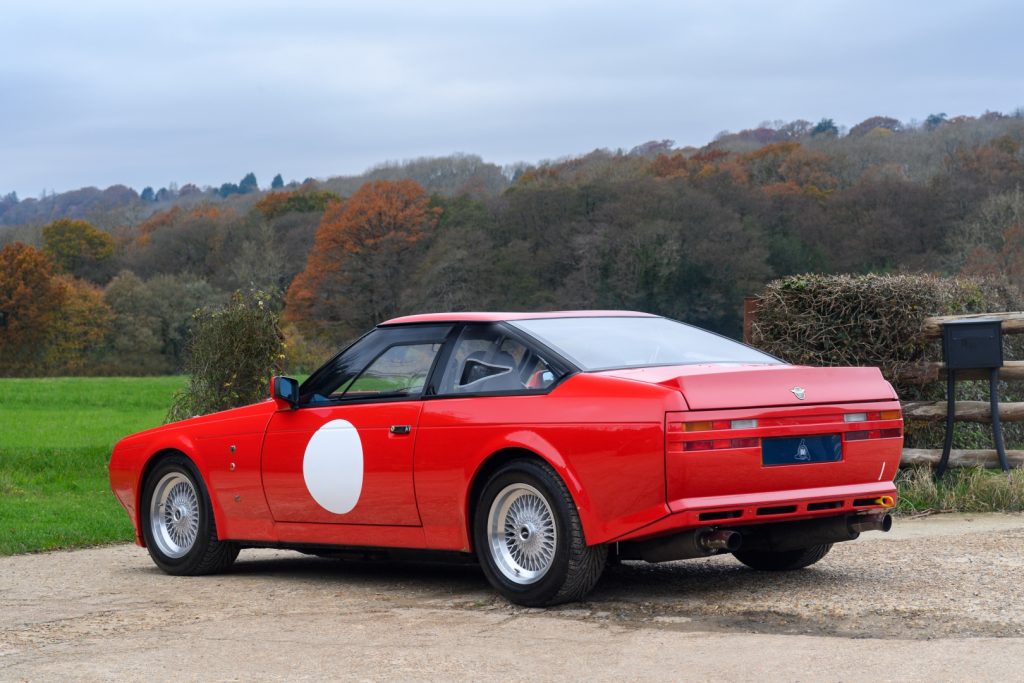 In 2016 the Zagato was made a little more friendly to drive by the experts at Nicholas Mee and Co who fitted a road clutch, retrimmed the cabin and added air conditioning.
Now for sale once again, with price available on request, the car retains its lightweight windows, Gladiator Red paintwork and white racing roundels. And its celebrity status of course, which adds to making this car the "the most historically significant V8 Vantage Zagato extant," according to Dylan Miles.
The Hagerty Price Guide value for a concours version of the Zagato version is £362,000. In November RM Sotheby's sold an excellent, 15,000km-from-new example for €421,250 (£359,000). The modifications made to this former Atkinson car and the connection to the actor make it a very special prospect. Could it sell for as much as £500,000?
Regardless of how much it fetches, we'd love to see this Vantage Zagato return to the race track. No matter who is behind the wheel.
Read more
Buying Guide: Aston Martin DB7
Future classic: Aston Martin V12 Vantage
The Bulldog, Aston Martin's flight of fancy, is back on the road to 200mph