Take heed, French road-trippers: It's no longer possible for groups of people and car clubs to stop over at the old Reims-Gueux circuit in north-eastern France for pictures without prior arrangement.
Owing to anti-social behaviour along the D26 and D27, the public roads that run along the remains of the track, applications were made to legislators by the mayor of Gueux, the town closest to the old circuit, and unscheduled visits have now been banned and visits must be prearranged.
The track bypassed Gueux, the small town at the foot of what was once the start/finish straight, in 1952, but as its popularity as a destination for motor sport fans and car enthusiasts alike grew, speeding and noise complaints and dangerous behaviour by some of those stopping to take photos increased, reports Autosport.nl. The new rules came into force on 11 March.
Home of the French Grand Prix nine times between 1950 and 1966, Reims-Gueux has remained a popular photo destination for enthusiasts on their way to and from Le Mans since the circuit's closure in 1972.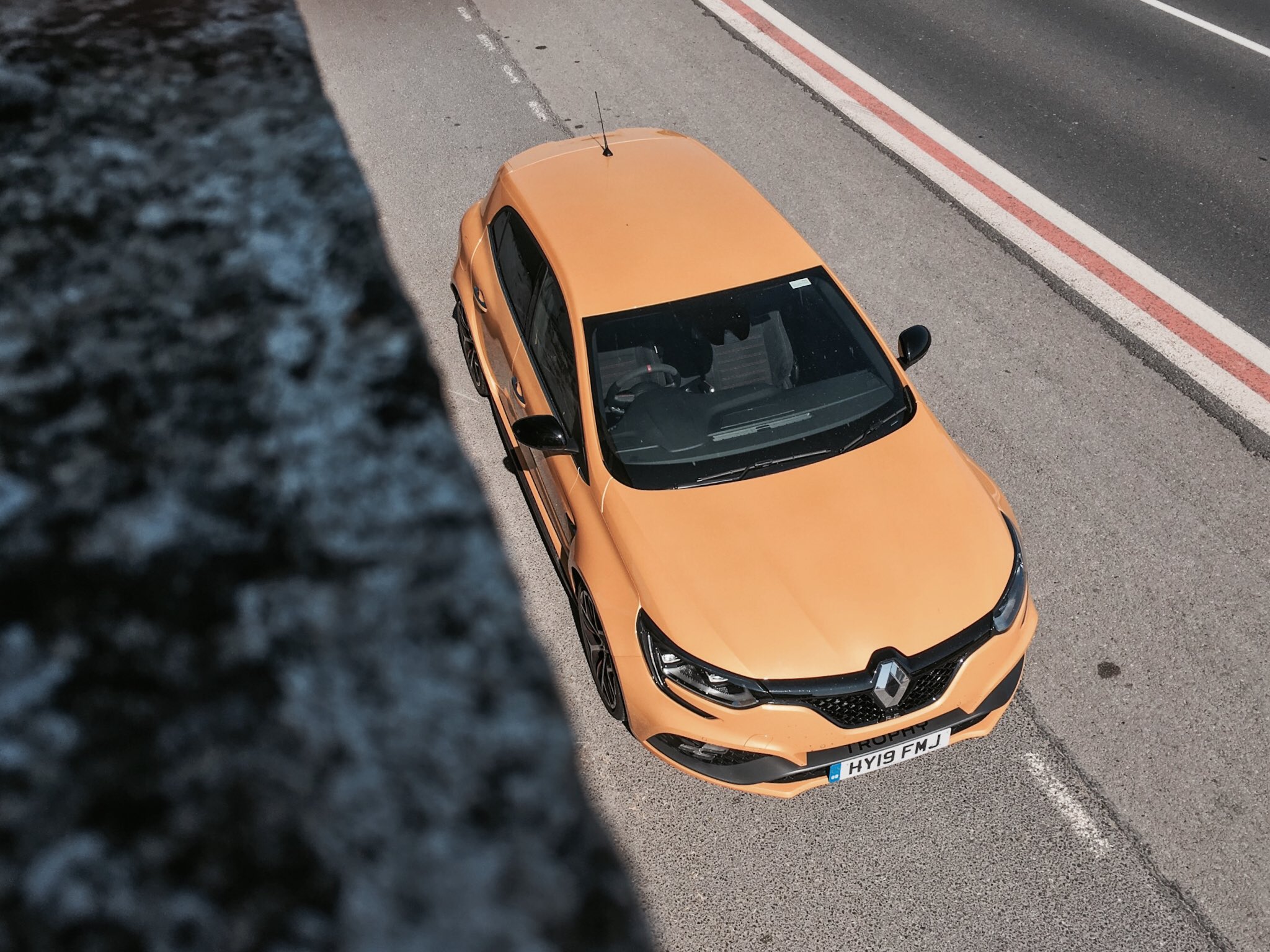 Les Amis du Circuit de Gueux, the preservation society which has spent several years restoring dilapidated structures on the pit straight to their former glory, continues to have access to Reims-Gueux, and will continue to host historic meetings there. It is also able to let clubs and individuals on to the site if they want to get pictures and recommends that 'on spec' visits are best scheduled for Fridays. The group will not ask for fees but welcomes donations to carry on with its preservation work on site.
Jean François Prevot, from Les Amis du Circuit de Gueux, told Hagerty: "Our club will do what is necessary to respond to all visit requests.
"For visits and events you must send us an email to contact@amis-du-circuit-de-gueux.fr and we will respond. We can accept several events and tourist visits per week. For people passing through, we can open the paddock and let you take pictures inside. It's best to come on Friday which is the day we are on site for the work, and we can authorise you to take pictures in front of the stands. There are no fees, but it is up to visitors to understand that we need money to carry out the work.
"Our club is not asking for this extreme ban. One of our great pleasures is to see the many exceptional cars pass and park, the historic vehicles having raced on this circuit, the enthusiasts impressed by our restorations, and we will do everything not to lose your great moments."
Online consensus suggests stopping for solo travellers is okay, provided those who turn up behave appropriately, observe the speed limits and do not obstruct the road to take photographs. However, you do so very much at your own risk. "Stopping is forbidden for everyone" is the official line from Prevot.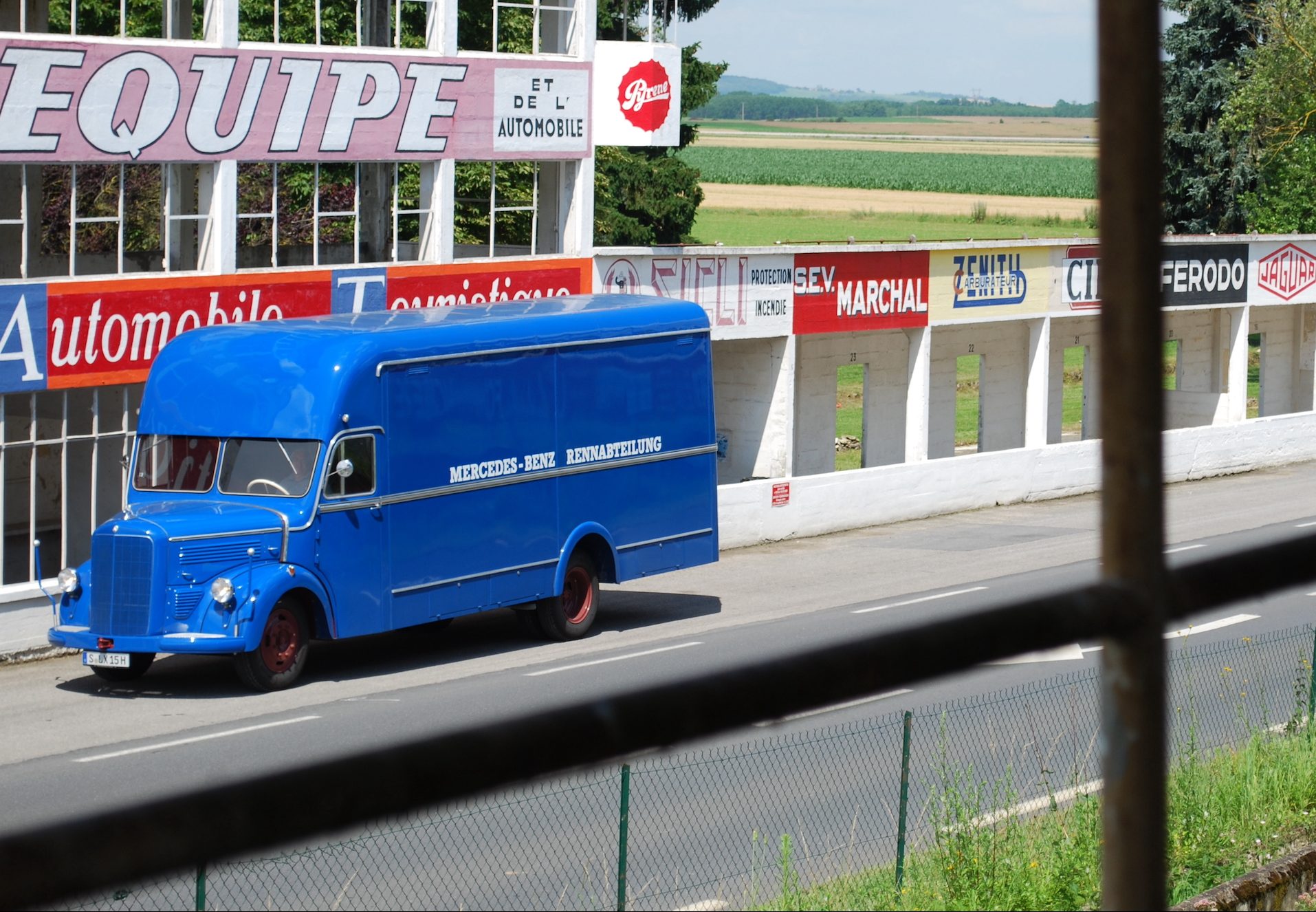 As well as being a popular location for visitors, car manufacturers and auction houses have used Reims-Gueux to great effect for photoshoots. Mercedes-Benz took a replica of its 'Big Blue' O 3500 race transporter back there in 2012, and Aguttes shot sales copy for a 1960 Jaguar Mk2 at the venue last year.
Over the last decade many of its buildings have been restored by Les Amis, with faded buildings and sponsor logos repainted, and vegetation cut back allowing visitors to walk relatively unimpeded through the pits, grandstands and paddock. The venue was registered as a public monument in 2009.
Much of the start/finish line remains, including the timing boxes, grandstands and gantries, whose structures are named after French racing driver Raymond Sommer and Robert Benoist. Historic events have been staged there since 2019, when the first Reims-Gueux "Légende" event was hosted on the premises.
The group was set to host its second "Légende" event at the circuit on 18 September, but cancelled the gathering, explaining on Twitter that due to "the excessive health constraints imposed" the show was now off.
Note: this article, originally published 5 April, was updated on 8 April following updated guidance from Les Amis du Circuit de Gueux.
Read more
Opinion: I won't rush to remove my classic car's GB sticker
Post-Brexit travel made easier as Europe waives Green Card
Join Hagerty at Drive It Day 2022