Travel between the UK and the European mainland has just become a little easier, as the European Commission is to waive the requirement for UK drivers to carry additional "Green Card" insurance documents.
Since the UK exited the European Union on January 1, all drivers travelling to Europe have been required to carry a Green Card, an international certificate of insurance that proves someone is insured to drive in the EU in addition to their existing motor insurance. Pre-Brexit, UK drivers were exempt from the requirement as part of the Green Card free circulation area.
How much is your car to insure? Find out in four easy steps.
Get a quote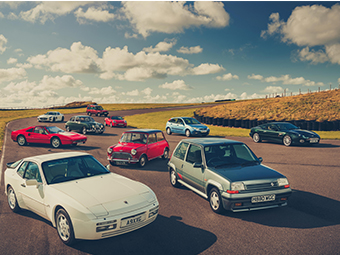 The news that the EU Commission will do away with the requirement – with the final date still to be announced – is particularly good news for both Northern Ireland and the Republic of Ireland, simplifying travel both between and outside of both markets and avoiding a "hard border".
"This is excellent news" said Huw Evans, Director General at the Association of British Insurers (ABI). "We have long campaigned for the UK to be part of the Green Card Free Circulation Zone so we warmly welcome the decision by the European Commission today.
"UK drivers will no longer need to apply for a green card through their insurer which will help reduce bureaucracy for drivers and road hauliers travelling between the UK and EU. It will be especially welcomed by motorists in Northern Ireland driving across the border to the Republic of Ireland."
With an International Driving Permit (IDP) no longer necessary for most British nationals, as many had anticipated prior to Brexit, driving on the continent should require a lot less paperwork than it did a year ago, though residents of the Channel Islands, the Isle of Man or Gibraltar may need to check local requirements.
However, even once the Green Card is done away with entirely, motorists should ensure their insurance covers use overseas, wherever you intend to travel – and that your trip, when travel restrictions finally ease post-COVID, doesn't fall foul of any mileage limits.
Also read
Green Card, International Driving Permit and GB sticker: Everything you need to know about driving in France, Spain and the EU from 2021
Plastic fantastic! The caravan is making a comeback and you could tow the line too
How to choose the best vehicle tracker for a car, bike or caravan