The 2023 Range Rover Sport will for the first time include a fully electric model – in addition to a range of engines including diesel, petrol, plug-in hybrid and a gutsy twin-turbo V8.
Since its arrival in 2005 the Sport has always possessed multiple personalities and its latest incarnation serves only to add to the car's diverse range of abilities, claims Land Rover, being faster, more agile, more able off-road, more luxurious, refined, and tech-driven than ever.
How much is your car to insure? Find out in four easy steps.
Get a quote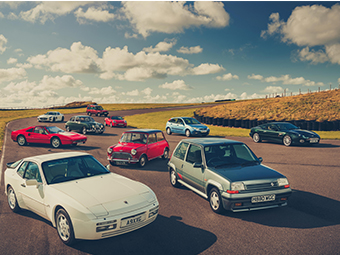 "The exceptional New Range Rover Sport sets new standards as the ultimate sporting luxury SUV, building on seventeen years of unique customer appeal," says Thierry Bolloré, Chief Executive Officer, Jaguar Land Rover. "It is the latest embodiment of our vision to create the world's most desirable modern luxury vehicles, effortlessly blending new levels of sustainability with the signature qualities that have made Range Rover Sport so popular."
Land Rover's design department hasn't strayed far from its successful formula and the Range Rover Sport's silhouette is instantly recognisable, but the devil is in the details.
A stealthy front grille is split into three thin apertures, with the top part lining up with the car's slimline headlamps. It's actually quite subtle, especially when you look at what the likes of BMW and Audi are doing, and could almost be mistaken for an EV, such is the limited visual impact of its cooling slots (more on that later).
The car's flanks are almost sheer, with flush glazing and secreted door handles helping to deliver a wind-cheating drag coefficient of 0.29. We're a little less convinced by the rear end, however. Again it's quite a smooth and reductive design, but like the full-fat Range Rover it appears, well, rather fat somehow.
Spring for the Dynamic model and you'll get satin grey alloy wheels and burnished copper finishes for the bonnet louvres and side ingots, along with a matte graphite lettering and body-coloured bumpers and lower cladding.
Inside, Land Rover speaks of "cocooning the driver" with the car's high centre console and slanted screen. Overall the reductive design is pretty cool, especially when trimmed in two-tone Ultrafabrics. Leather is also an option, of course, and either would contrast nicely with the Moonlight chrome trim.
Life on board is made easier thanks to the car's Pivi Pro infotainment system with Amazon Alexa AI voice assistant built-in, and wireless smartphone charging and connectivity. A Meridian Signature sound system deploys 29 speakers and a 1430-watt amplifier which, in combination with a next-generation active noise cancellation system, will drown out any external sounds.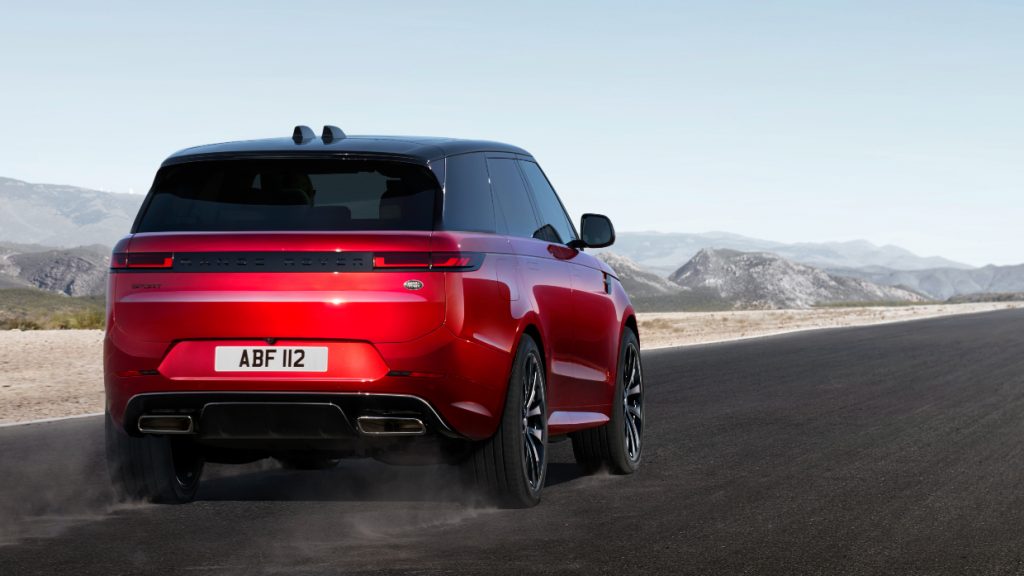 Of course, you might actually wish to hear what's going on under the hood, especially if you opt for the flagship 4.4-litre twin turbo V8 and its 523bhp. Motive power is also available from two versions of a mild-hybrid three-litre turbo inline six offering 355 or 395bhp, and a plug-in hybrid version with 434bhp and the potential to drive in electric mode for 48 miles.
On-road driving is set to be a step up, with the car's flexible mixed-metal architecture (MLA-Flex) being 35 per cent stiffer than the outgoing model. That's further built on with an Integrated Chassis Control system which deploys Dynamic Response Pro active roll control over the air suspension, plus adaptive damping which monitors external factors 500 times a second. All-wheel steering allows the rear wheels to turn up to 7.3 degrees for added manoeuvrability at slow speeds and enhanced stability when you pick up the pace. There's also an active differential and torque vectoring. An eight-speed ZF automatic transmission takes care of sending power to the intelligent all-wheel drive system.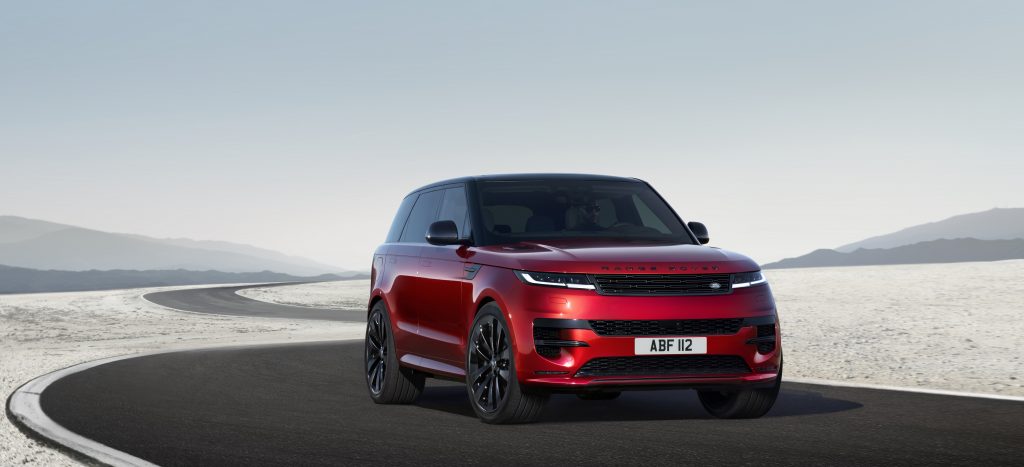 That leads us to the Sport's off-road ability. It's fitted with the latest Terrain Response 2 system to automatically select the right traction and suspension settings for the conditions. Also new to the Sport is Land Rover's Adaptive Off-Road Cruise Control which allows the car to maintain a steady speed when driving off the beaten track, so the driver can focus purely on picking a path through the trickiest terrain.
In 2024 a pure electric version will follow, allowing emissions-free adventures. In the meantime the new Range Rover Sport is available to order, with prices starting at £79,125 for the D300 SE and rising to £114,990 for the P530 V8. The cost and final specification of the new all-electric Range Rover Sport is still to be confirmed.
Read more
Ineos Grenadier review: Splashdown! The new 4×4 is made of tough stuff
Buying Guide: Land Rover Series 1 (1948-1958)
Meet Land Rover's new £200,000 toy: Classic V8 Trophy is built for adventure