Think 4×4, and you automatically think Land Rover. The best of British has been with us for 73 years now, and with the launch of Land Rover's new Defender – reviewed in full here – there has been an upsurge in interest for all models of the traditional Land Rover line. Its go-anywhere nature makes the Series 1 a truly versatile classic, and its ability to be hosed down makes it one which you shouldn't be scared of using regardless of the weather or the season.
And what's not to like about a hobby car that you can pretty much take anywhere? Owning a car like the Land Rover opens up all manner of possibilities, from driving off-road on designated green lane routes to heading to a remote beach to barbecue as the sun sets over the water. And if you need to use it to carry a straw bale to your sheep, or ferry the kids and their mini-motos to a great spot for trials riding, it can do that too.
The Land Rover concept was inspired by the World War 2 Willys Jeep. Maurice Wilks of Rover had one shipped to his Anglesey farm as a work vehicle, and decided that the idea was so good Rover should market a civilian equivalent targeted at farmers like himself. The die was cast, and the first Land Rover prototype produced. Its central driving position didn't last, but the majority of its formula remained unmodified until the 1980s.
How much is your car to insure? Find out in four easy steps.
Get a quote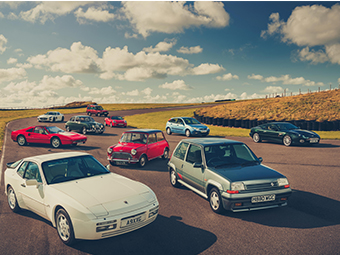 Until 1951 the Land Rover used a 1.6-litre four cylinder engine, expanded to 2.0 from 1952. In 1953 the standard wheelbase was extended by 6 inches to 86", and a series of longer models became available. For the final two years of production a diesel model was also made available, using an engine which in various forms continued well into the life cycle of the Defender.
You may not think it's for you as a city dweller, but come the poor weather you'll be grateful for its go-anywhere ability. Plus, a Series 1 Land Rover makes such an anti-style statement that you may well become the most stylish person for miles around when behind the wheel.
Here's our guide to buying a Land Rover Series 1.
What's it like to drive?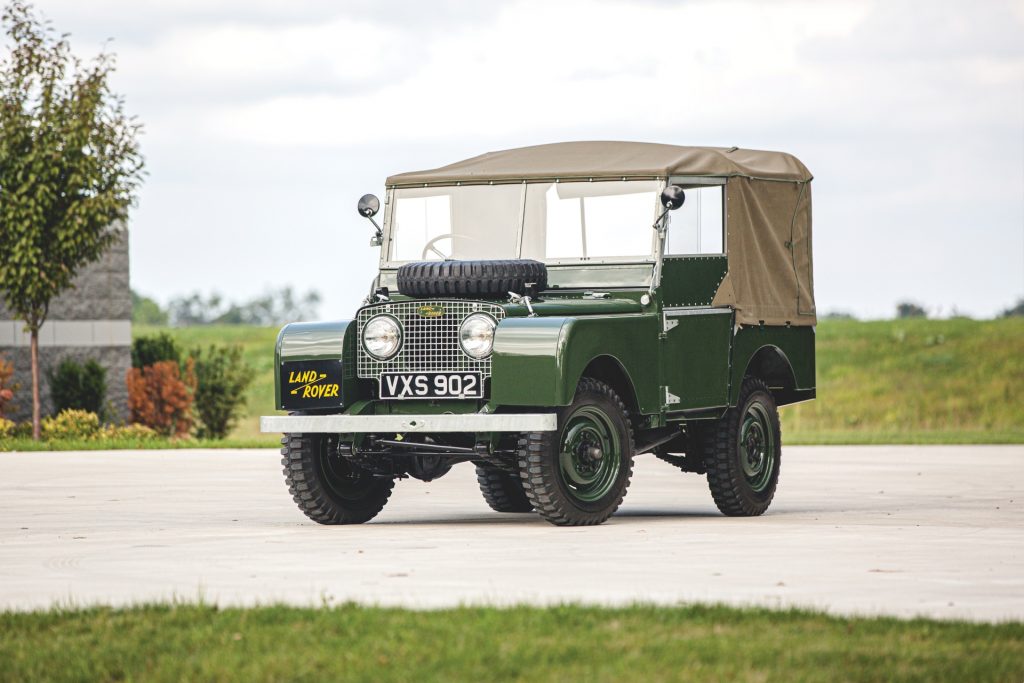 A Land Rover Series 1 isn't as outdated to drive as you might expect. Yes, it's on leaf springs and yes, it was designed to traverse rough terrain rather than sit comfortably on the M1 all day long but let's be honest – you expected that.
They shouldn't feel heavy or sloppy, as these signs can indicated a tired steering setup. The Rover engines may be smaller than the Jeep equivalents, but they're torquey and smooth. Because the engine was installed with an eye to high load and minimal airflow covering ground, any signs of overheating should be treated with suspicion. Likewise, excessive shaking is a bad sign – yes, they rattle, but not horrifically.
The steering should wobble a little in four-wheel drive on a road but the majority of road driving should be done in two-wheel drive anyway or you risk straining the transmission. Transmission noise in third and fourth should be notably lower – these are also the only two gears with synchromesh so it will be a little more, ahem, challenging when down into second.
Don't worry about a choppy ride especially on an early 80" wheelbase car, as that's just the way they are. The longer the wheelbase the better the ride as a rule with old Land Rovers.
How much does a Land Rover Series 1 cost?
Series 1 Land Rovers have long had a cult following and the launch of the new Defender has sent all square Land Rover prices skywards. The most desirable Series 1s are the early cars, and coachbuilt examples such as the Tickford bodied station wagon which could be called a Range Rover before its time.
Early examples can carry a 20 per cent price premium – say, a 1948 or 1949 car – while the Tickford station wagon variants can command more in good order. Jon Holmes of Cross Channel Classics says that values for cars with a chassis number below 1500 can be higher still.
Some believe it's possible to over-restore a Land Rover. While they may appeal to concours enthusiasts when shiny and new looking the majority of owners would prefer to have something that can be used as intended without fear of a dink or a scratch. Nonetheless, immaculately restored examples do exist and for one that is utterly flawless you'll need to spend around £50,000 unless it's one of the special cases we mentioned earlier.
Jon Holmes of Cross Channel Classics regularly imports cars from dry climates such as Australia – there is a market, even if careworn, for solid Series 1s which is strengthening in comparison to the concours market. A really nice usable car is typically worth around 40% less than the prices above, with condition #2 cars coming in at around £30-32,000. This should still be able to win a local show, but be a little more time or care worn and thus something you'd not be too scared to use as intended from new. Something more targeted at the off-road scene could be yours for around £20,000, with some minor defects but solid and presentable. You'll have trouble finding anything nice for under £15,000 though – maybe something suitable as a countryside daily driver but for that sort of budget plan to spend some time and money bringing the car up to a fair standard.
Early 1.6 models are more collectible but the post 1951 2.0 is more usable. Pre 1952 80" models are highly collectible, while the late r86-107" models are more usable. The 1957-1958 only diesel's scarcity means it's better left to collectors. Many have been fitted with later 2.25-litre engines from the more common Series 3 model; this is a worthwhile modification for cars which see regular off-road use owing to the extra power and torque but toward the top of the value guide modifications like this will actually cost you money. The very best examples will only fetch the highest prices if totally original.
How much does it cost to service?
An oil filter's around £7, plugs can be had for a couple of pounds each. It takes 5.5 litres of oil, so you'll have spare 20w50 in the second can for top ups. Gearbox oil isn't an annual change, but factor it in every three years or so and remember there's a transfer box and two differentials, too. Ethanol inhibitors can help in fuel but modern fuel hoses are ethanol resistant and a better long term solution. Fuel and air filters are gauze and cleanable, as was the oil filter on very early cars.
A specialist would charge in the region of £450 for a full service, while labour rates in the UK are typically between £60 and £90 per hour plus VAT.
What goes wrong and what should you look for?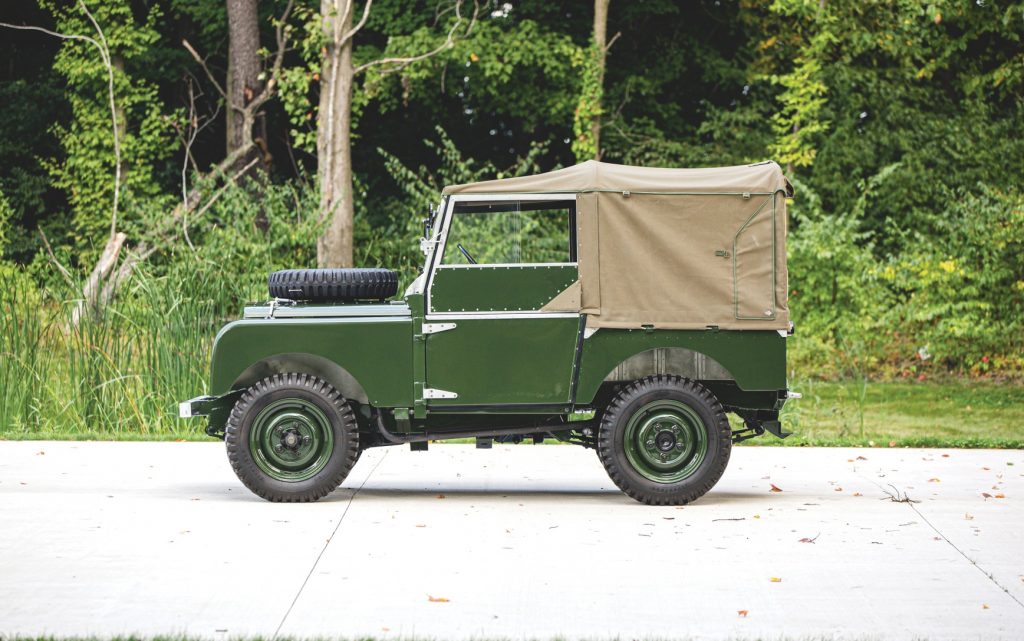 "Look for rust, always," says Jon Holmes of Cross Channel Classics. "The chassis and bulkhead are the areas you need to watch, given that the body panels are aluminium. On cars this age galvanic corrosion isn't as much of an issue as you might think, especially if you've had many dealings with Series 3s and Defenders. Under British Leyland quality slipped and never really returned, the older materials are better."
80" cars with aluminium steering boxes need careful investigation as the box can crack under load. The cast-iron steering box some were fitted wth is far stronger, while post-1953 steering boxes were aluminium without the trouble of the earlier cars.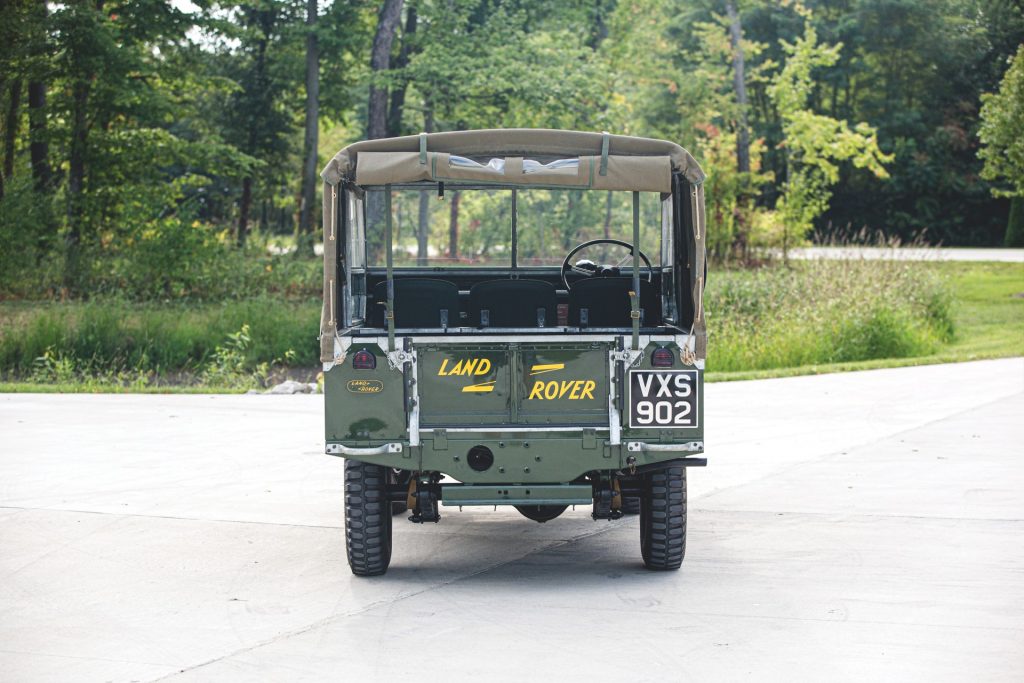 "Remember that these cars are now seventy years, old," says Jon, "and moving parts can wear. Even wiring looms need to be checked as these can go brittle with age and crack." Fortunately most parts are available, with companies such as CKD Shop producing the majority of components and Undercover Covers remanufacturing trim items.
Making sure the engine is original is key to values, Jon tells us, but the later engines can be more usable. The diesel is "not well known or especially loved" despite forming the basis of all Land Rover diesels into the 1990s, so has fewer fans. Substitution of the 2.25 litre diesel doesn't affect values as badly as the petrols, and it results in a more driveable car.
On the 70th anniversary of the Series I, here are Land Rover's major historical moments