More than sixty years after its debut, there are still few better city cars than the original Mini. But the world's cities are changing, becoming less car-friendly and more conscious of pollution, so while the Mini's size is still ideal, its faithful petrol-burning A-series engine isn't as well-suited as it once was.
That's where London Electric Cars (LEC) comes in, with a turn-key and surprisingly sustainable electric conversion for the iconic Brit that adds another dimension to its urban talents.
How much is your car to insure? Find out in four easy steps.
Get a quote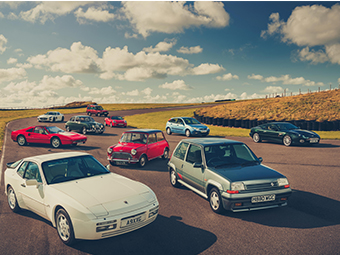 The sustainability angle comes not just from the potential for using electric power generated by low-carbon sources – something the UK grid is increasingly moving towards – but also by adopting existing battery, motor and eventually controller hardware rather than buying brand new off-the-shelf components.
While electric vehicles are emissions-free when you're driving them, there are still some concerns about where the various metals required for battery production (such as lithium) are sourced, so much like starting with a classic Mini in the first place – whose manufacturing emissions are now long behind it – LEC is doing the same with its drivetrain hardware.
Specifically, it all comes from used Nissan Leafs, of which there are now thousands roaming around. Given the Mini's small size and city-focused use, LEC doesn't even have to use a full battery pack either – 20kWh is 4kWh less than a very early Leaf, and up to a third less than later models. The upshot is a realistic range of 60-70 miles, which doesn't sound much but should cover most inner-city commutes.
The Leaf hardware also means a beefy 110bhp output, so the best part of 50bhp more than a late Rover Cooper, while you can opt for more battery capacity too, a 33kWh pack providing more than 110 miles of real-world range.
If there's a catch, it's the cost, with a starting price of £25,000 before VAT, shipping and the donor car, or prices from £30k plus all that for the 33kWh conversion. Once you factor in the government's plug-in car grant, you can go out and buy a brand-new Mini Electric for that.
But then the modern Mini electric isn't as cool, isn't as sustainable since the whole thing is using fresh raw materials, and still isn't as usefully tiny as an original Mini for sneaking around a city. If people are prepared to pay a six-figure sum for David Brown's Oselli Edition Mini, then perhaps there's a ready market for electric models costing a third of that too.
Also read
Review: The David Brown Mini Remastered Oselli Edition is a miniature marvel
Mini Cooper prototype brought back a famous name
The Messerschmitt flies again under electric power