The current BMW M5 weighs in at 1970kg, or just shy of the two-tonne mark. Halve that weight, and the closest car you'll find is the 1.5 litre version of the Mazda MX-5, which in its skinniest trim lines comes in at 961kg. Halve it again, and you're in Caterham territory – a 2-litre Seven 360 is 560kg, while the 660cc Seven 170 gets as low as 440kg if you tick the right boxes and forego enough comfort.
But what kind of car do you end up with if you go down to just quarter of a tonne – or one eighth the weight of that BMW? The answer is Le Tube, from French company KG Auto, which tips the scales at only 258kg – in the same ballpark as those pannier-clad adventure touring bikes you see on every European road trip.
How much is your car to insure? Find out in four easy steps.
Get a quote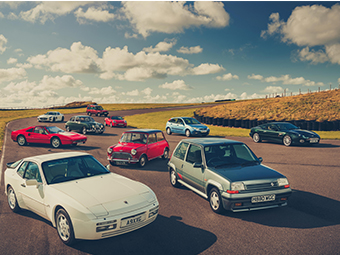 In fairness, your average adventure tourer will carry more people and stuff than the Tube, and go further too – the tiny electric car's range is quoted in minutes, rather than miles, with the promise of 45 minutes of fun on a full charge, or two hours if you opt for a 160 amp-hour battery pack rather than the standard 55Ah unit.
Fun comes in the form of an aluminium tube-frame single seater that looks like a little like the lovechild of a 1960s F1 car and a Honda Zoomer scooter. Power goes to the rear wheels, via a mid-mounted battery pack and a 16kW continuous, 32kW peak-output shared between a pair of electric motors (around 21bhp and 42bhp).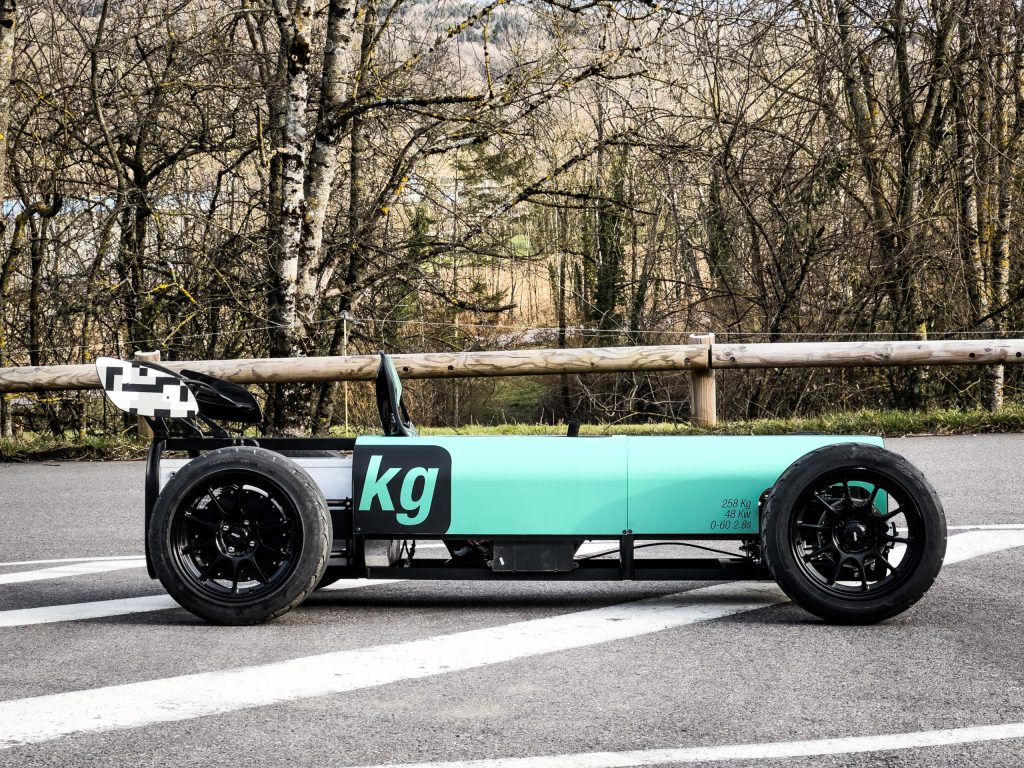 No top speed is offered, but given acceleration is quoted to 60km/h, or 37mph, we're guessing it's not especially high. That said, a figure of 2.8 seconds to that 37mph speed is pretty brisk; a reasonably quick road car like a hot hatchback will typically get to 30mph in a shade under three seconds, so the Tube's motorcycle-like weight figure seems to result in motorcycle-style off-the-line performance too.
As you might infer from the look of the thing, it's been designed with no more purpose than low-speed hilarity – a kind of wheeled radio-controlled car, with minimal distraction and maximum interaction. It's all hand-built too, a process KG Auto's website suggests you can take part in should you order one.
The company isn't new to this kind of skeletal, minimal EV. It's most recent product, La Bagnole – "The Car" – was a 350kg, Jeep-like utility vehicle capable of 43-86 miles, designed with all the same principles of fun, minimal-impact manufacturing, and at the end of its life, maximum recyclability. La Bagnole is now being sold through a brand called Kilow, while KG Auto concentrates on its new Tube.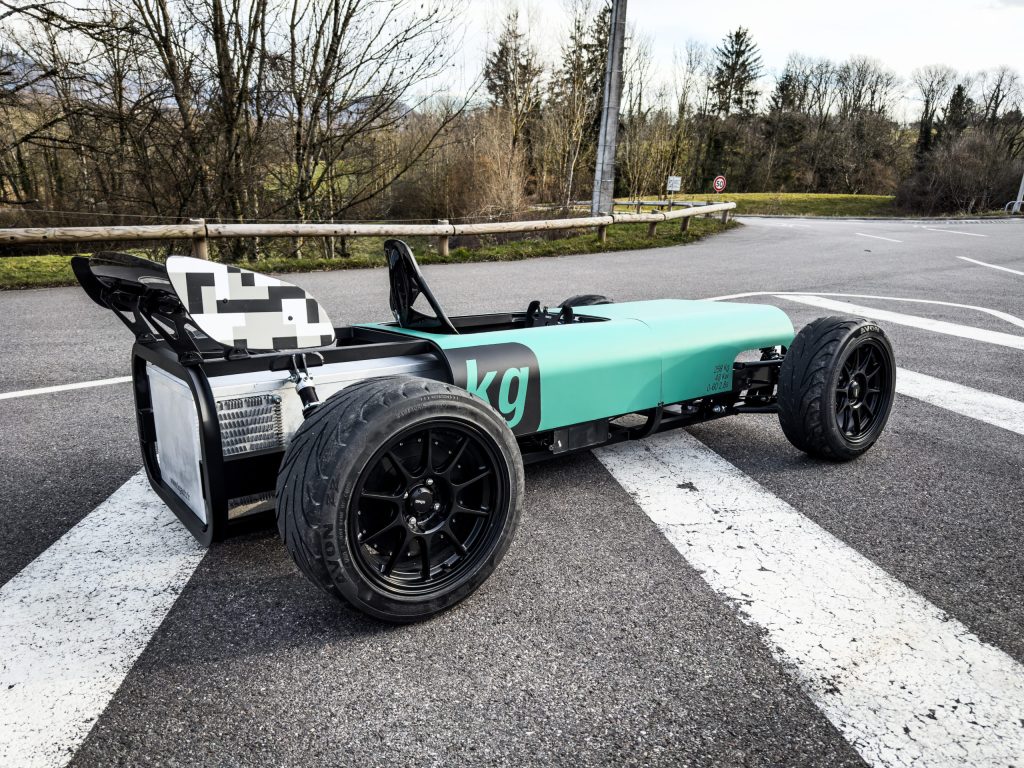 At €20,000 (about £17,600) not including VAT, it's not cheap for a pure recreational vehicle (La Bagnole actually seems quite reasonably priced at €9990), but as a toy for autotests, hill climbs, or simply razzing around on private land, it looks like a hoot. Now we're just wondering what a car half the weight of this one might be like…
Read more
Retro dashboard dials are the best digital gimmick yet
Low-volume sports car makers exempt from EU's 2035 combustion engine ban
Tiny Engine, Huge Fun: New Caterham Super Seven 600 | Henry Catchpole – The Driver's Seat