Honda has reprised three famous nameplates – and familiar designs – with a trio of electric retro scooters for the Chinese market.
The Honda Cub e, Dax e, and Zoomer e will compete in China's "Electric Bicycle" market, a category of assisted pedal scooters with a top speed limited to 25km/h, or about 15.5mph.
How much is your car to insure? Find out in four easy steps.
Get a quote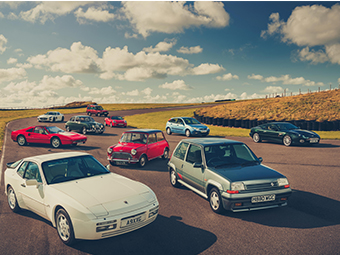 This limited performance puts them on a par with European e-bike regulations, which also restrict assisted pedalling to 15mph (beyond which, much like the Chinese market, bikes are classed as mopeds and need additional licensing, registration, and insurance).
Given China bought 44 million of the things in 2022, the appeal of the electric bicycle market for Honda is clear. But it's the designs we're more interested in, since Honda has taken inspiration from three of its most distinctive two-wheelers for its e-bike trio, in order to appeal to an ever-growing, fashion-conscious Gen-Z market [that's those born between the mid 1990s and the early 2010s – Ed].
The Cub's the obvious one to start with, not least because Honda has dangled an electric-powered Super Cub in front of us more than once in the past. A poke around Honda's Chinese websites suggest an assisted range of about 65km or just over 40 miles, and a weight of 53.6kg (heavy for a bicycle, light for a scooter).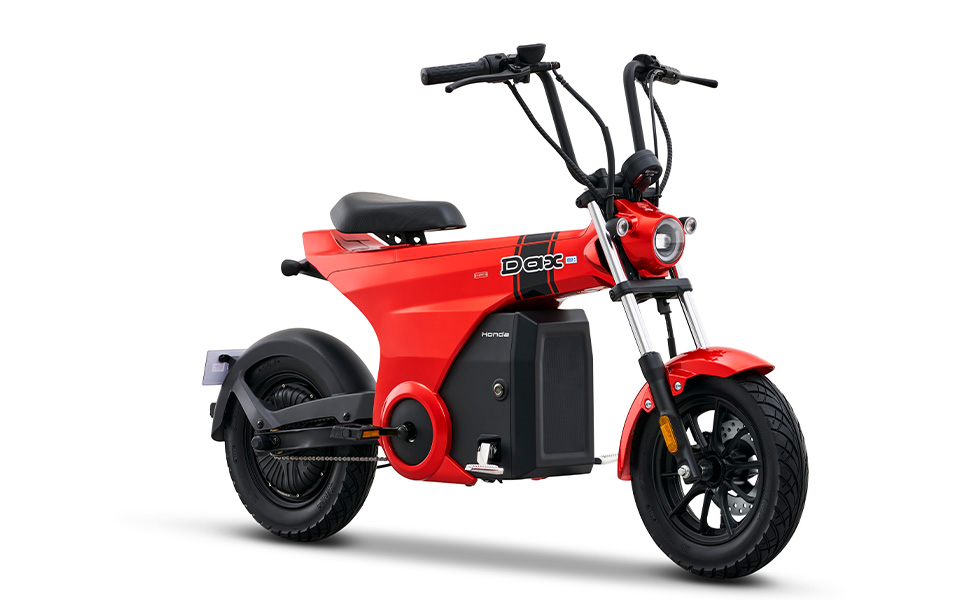 The styling's neat though, carrying off most of the Cub cues, such as big wheels, an underbone chassis, and a suitably retro colour scheme, and it'd fit right in alongside the several combustion-powered Super Cubs that Honda still offers worldwide.
The original Honda Dax arrived at the tail-end of the 1960s and again, the Dax e nails the '60s/'70s vibe (Smartie-sized wheels, T-bone frame, tall bars) with a modern twist, the battery pack hanging visibly beneath the frame. All you're really lacking here is the Dax's distinctive heat-shielded exhaust pipe.
Last but not least is the Zoomer e. The Zoomer (known as the Ruckus in several other markets) might be a lot more modern than the others, but it's still a 21-year old bike, which probably qualifies it as retro. The original NPS50 was notable for its tube frame and near-absence of bodywork. The Zoomer e gets those bits right, but we reckon Honda could have gone larger with the twin headlamps – the classic Zoomer's eyes were amusingly oversized.
Now the bad news: These really are China-only, at least for the time being. Even Japan's not getting them, which probably means that the company is making sure it can completely satiate demand in that massive Chinese market before it even thinks about offering them elsewhere. The Cub and Dax start at 5999 Yuan (£730), and the Zoomer at 6099 Yuan (a modest £13 more).
The titchy trio form part of a mid-term plan to launch "ten or more" electric motorcycles globally by 2025, with a target of hitting 3.5 million annual units (15 per cent of Honda's total) by 2030. If the e-bikes ever come here, make ours a Cub e…
Read more
Your Classics: George Brett's Honda Motocompo is a tiny, rad ride
Yamaha SR400 rides into the sunset after 43 years
Classic Commuter Bikes: Do people know what they're sitting on?