A year after AC Cars shocked the motoring world by announcing it would be going electric, the British company is putting the final touches to the most controversial Cobra of all time.
Supply chain issues during the Covid-19 pandemic caused delays, but AC capitalised on the time by improving the car. Thanks to Falcon Electric of Derby the car is now features higher performance electrical components to reduce weight and improve speed and handling, and the company says it should be "in keeping with the personality and performance that has made AC's original design one of the most imitated of all time."
How much is your car to insure? Find out in four easy steps.
Get a quote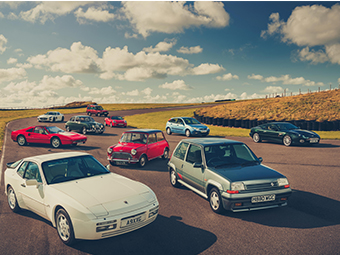 Now called the AC Cobra Series 1 Electric, AC touts figures of 230kW (around 308bhp) and peak torque of 369lb ft, with a continuous torque figure of 184lb ft. The car will accelerate from 0-62 mph in around four seconds, which is a dramatic improvement over the 6.7 seconds claimed a year ago.
The range of 150 miles from a 55kWh battery pack is unchanged, while the price has crept up to £138,000 before on-the-road charges. AC is making a run of 58 cars, split between a choice of four paint finishes – the "electric blue" you see here, plus a black, white, and green.
If none of this is sounding quite enough, then AC did recently announce the more potent Series 4 Electric too. With the bellicose bodywork of the later Cobras and in this instance the option of a 460kW model – yes, double that of the Series 1, and equivalent to 617bhp – it promises to be £168,000 of silent speed.
Whether you of approve of electrifying classics or not, we can all agree that the revisions to the AC at least give it the performance worthy of the Cobra name.
Read more
20 years ago the Noble M12 slayed the supercar dynasty
Electric GT40 on the way as Everrati pairs with Superformance
Voltswagens: 10 electric classic car conversions