A 1972 Elan +2 owned by Lotus founder Colin Chapman could be yours. The sought-after Elan +2 is coming up for auction, next month, and its connection to the founder of the company that made it is likely to drive up interest.
When the Elan +2 was launched in 1967 its job was to move Lotus upmarket and perhaps even tempt buyers away from the likes of Jaguar. For that reason it was the first Lotus not also offered in kit form for DIY mechanics to assemble.
Although it was larger in every dimension than the original Elan, the +2 stuck to its founder's lightweight principles and remained an agile, entertaining drive, just with a dash of luxury never previously available.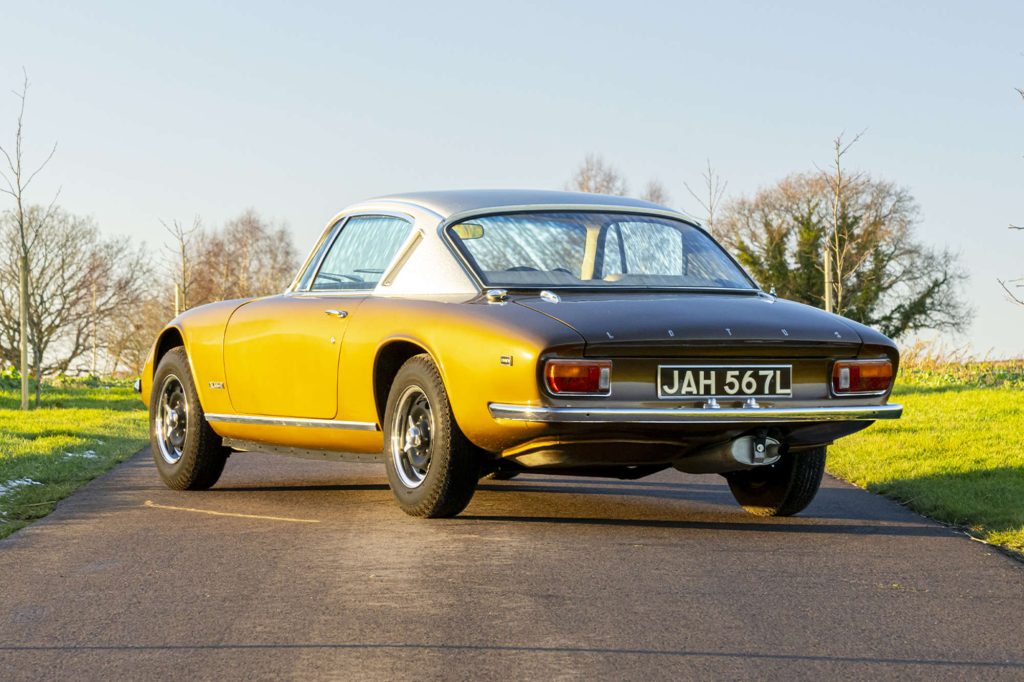 Finished in its original Tawny paintwork with a contrasting silver roof and an oatmeal vinyl interior, the dashboard is a single piece of walnut veneer. Chapman is said to have driven the car for its first 6600 miles and it then spent many years at the Lotus museum before being sold into private hands. Less than 400 miles has been added since, and the car still wears its original Dunlop SP tires.
For sale at Silverstone Auctions on 25 February it is estimated to fetch £60,000-£70,000 and joins seven other celebrity Elans, whose previous owners include Peter Sellers, Jochen Rindt, and Rob Walker, as well as the car driven by Diana Rigg as Emma Peel in The Avengers.
Despite its importance in repositioning the Lotus brand the Elan +2 has never quite had the same appeal to collectors as the drop-top, with a concours version of a 1972 +2 130/5 like this car coming in at around £34,400, and an equivalent Elan Sprint at more than £65,000. Being owned by Chapman himself this car will, no doubt, buck the trend.
Read more
Up to Eleven: rare Lotus goes on sale in the US
Our Classics: 1982 Lotus Esprit S3 | Counting the cost of Esprit ownership
How covering my Lotus in the heat and rain ruined its paint