Fans of James May can breath a sigh of relief. Captain Slow – or should that be Captain Not So Slow – was hospitalised after filming a stunt for The Grand Tour went horribly wrong, with the presenter losing control of a Mitsubishi Lancer Evo 8 at more than 70mph and hitting a wall.
May reportedly broke a rib and had to undergo a brain scan, but later reassured fans via Twitter, "I'm perfectly okay" – laughing off the incident by using the hashtag #bellend.
Thank you for all your kind comments and funny jokes re my crash, but it was a while back, not that bad, and I'm perfectly OK.

Apologies to Evo fans for binning the VIII.#Bellend

— James May (@MrJamesMay) August 13, 2022
According to a report in The Sun, May hit a rock wall in an underground tunnel inside a military base in Norway. While shooting a scene for the Amazon Prime show May, Clarkson and Hammond had to drive their cars through the unlit tunnel, which illuminated as they went. At the end was a rock face and the trio's task was to brake before hitting it. Captain Slow arrived at the braking point rather too fast in his Mitsubishi Evo 8 and hit the wall, breaking at least one rib in the process.
After being checked out at a local hospital May was able to join his pals to film the rest of the show which will be released later this year.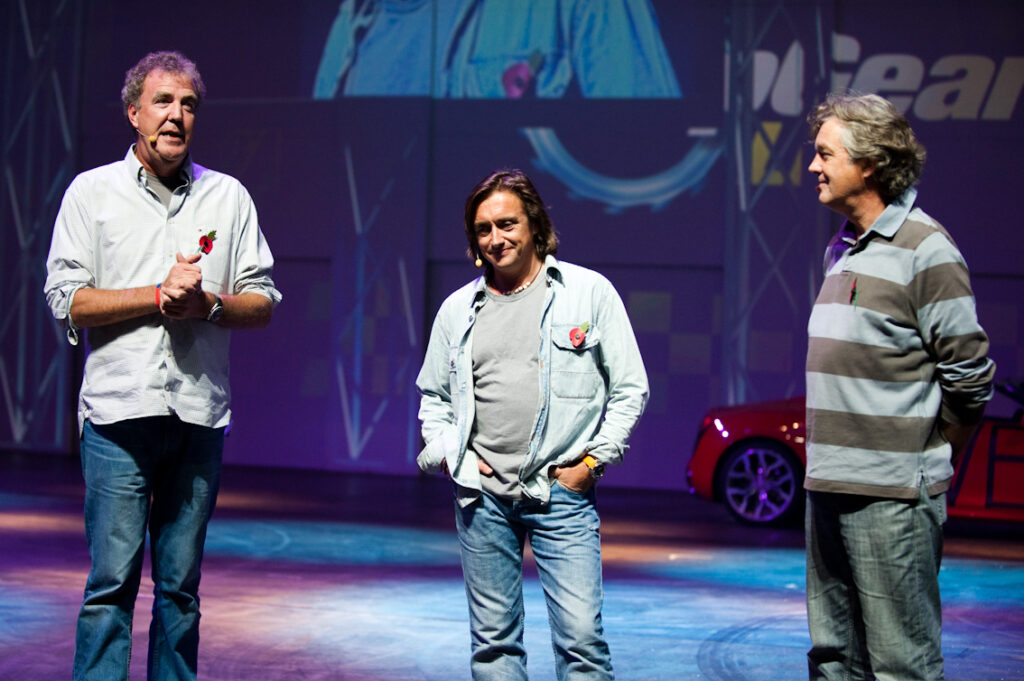 It's not the first time May has been injured on adventures with Hammond and Clarkson. In 2010, while filming the Top Gear Christmas Special in Syria, he was floored by a tow rope and suffered a concussion. Normally, however, it is Richard Hammond who is the most accident prone, having crashed a dragster at almost 300 mph in 2006, and then launching a Rimac off the side of a Swiss mountain in 2017. Thankfully everyone is okay and we'll be able to see exactly what they were up to when The Grand Tour season five hits our screens.
Read more
Richard Hammond exclusive: 'From rolling cars to rolling the dice on The Smallest Cog, my biggest gamble yet'
The One That Got Away: the pint-sized Golf that Jon Bentley squeezed Jeremy Clarkson into for a trip to the pub