We're not sure what James May said at the point of impact, but the sight of his Mitsubishi Lancer Evolution VIII going sideways into a tunnel wall was enough for Clarkson to take a couple of steps back. "Oh my word," is Hammond's rather understated response to May's unstoppable slide into an immovable object. Captain Slow becomes Captain Stopped.
It's one of the most dramatic moments of the trailer for The Grand Tour: A Scandi Flick, which arrives this Friday on Prime Video. The clip offers everything we've come to expect from Clarkson, Hammond and May, including a customary crash. Hammond is no stranger to the odd 'brown trouser' moment, but May has previously escaped with little more than a broken arm and a few cracked ribs. This incident looks a little more serious, although May is quick to downplay the severity of the impact. Writing in The Sunday Times, he said: "I could easily big this up, but in truth it wasn't as bad as it possibly looks. Hammond has much better crashes." That's 'better' as in having a tyre blowing out at 288mph and barbecuing an electric supercar on a Swiss mountain.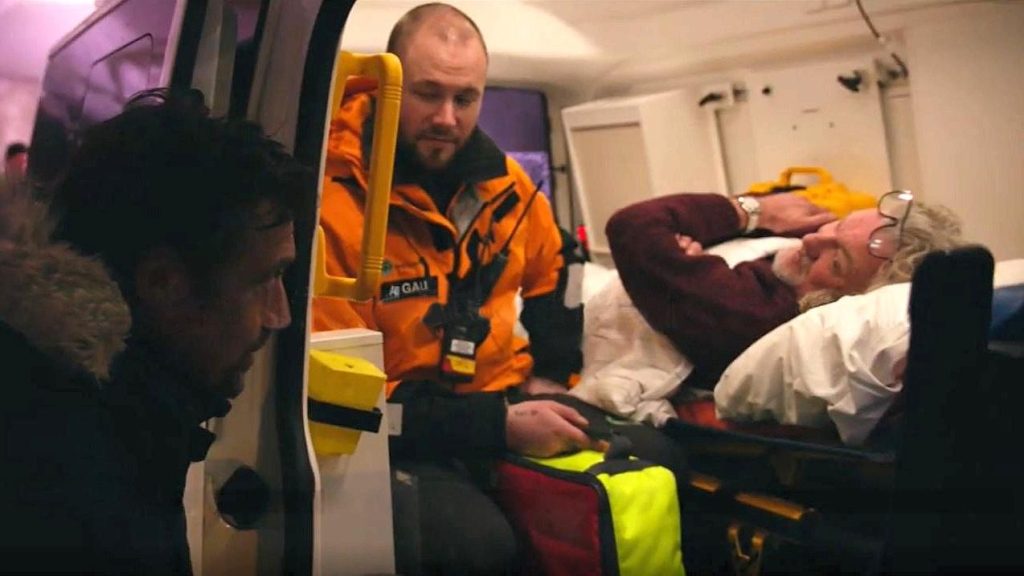 In classic stiff upper lip tradition, May downplays the incident, claiming he was more worried about the fate of his bag of beef Hula Hoops and the fear of driving the show's 'forfeit car'. It's Scandinavia, so the 'booby vehicle' is a Volvo 360, a car described by May as 'pretty gruesome'. Apologies to our readers of a Festival of the Unexceptional disposition; we'll prepare a 'OMG HERE ARE 10 REASONS WHY WE LOVE THE VOLVO 360' for your satisfaction.
A scan at the nearby hospital revealed that May suffered a broken rib, along with a cut lip caused by a walkie-talkie. In the Independent, a predictably unsympathetic Clarkson revealed his surprise that "the slowest driver in the history of motoring" had managed to hit a wall. It wasn't his only crash. "Having expressed his displeasure at being left in the field, so to speak," Clarkson said. "This time not into a cliff face but through the ice and into a frozen lake."
Despite being "properly binned" and looking like a "homeless dog", the Evo was repaired at a nearby body shop. "The engine had moved several inches to the left, the body was twisted, there was oil and coolant everywhere, the intercooler plumbing looked like a trombone that had been through a mangle. The offside front brake caliper had cracked and the wishbone was bent back on itself," May said. No doubt to the tune of The A-Team, the Evo was fixed by the following morning. "It drove, braked and steered as it had before," he said. "The only casualty of the crash was the interior heater. This is why I've always got my big yellow coat on."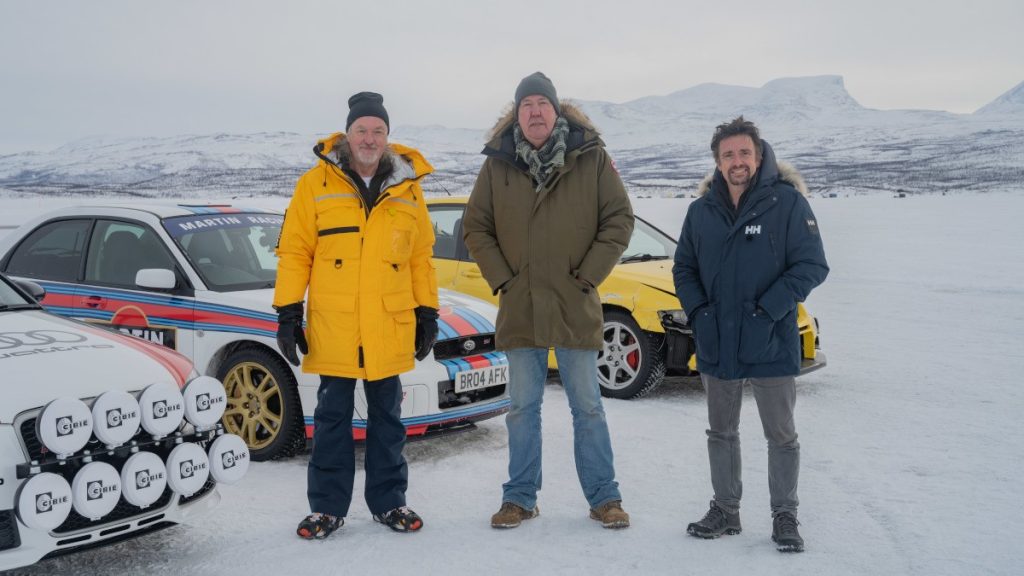 The Grand Tour and Top Gear can face criticism for what car enthusiasts on social media see as the mindless destruction of rare, valuable and desirable cars. This time it's a little different. As May points out: "We were driving roadgoing rally cars (well, Hammond and I were), and rally cars are crashed all the time. They are beaten back into shape in the field and then they carry on. The crash and revival of my car cemented its rallying credentials. It was simply conducting a far more thorough test than the other two. The Mitsubishi is the winner."
Read more
The Grand Tour is back: Scandi Flick arrives (sideways) on September 16
Richard Hammond exclusive: 'From rolling cars to rolling the dice on The Smallest Cog, my biggest gamble yet'