It's hardly a scientific assessment, but the most successful Lego sets are those based on boxy vehicles with straight lines and angular edges. The Land Rover Defender, Caterham Seven and Mercedes-Benz Unimog provide the evidence to support our case, m'lud.
Which might explain why the Lego Audi 90 quattro IMSA GTO has caught our eye. It's as though its oh-so-1980s shoulder pads-style arches were built with plastic bricks in mind. Its sharp-cornered body is almost a visual metaphor for the way the 710bhp monster treated bends. Why slow down when you have this much grip at your disposal?
How much is your car to insure? Find out in four easy steps.
Get a quote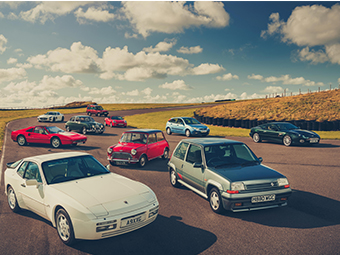 For a brief and exhilarating period, the Audi 90 quattro dominated America's IMSA GT Championship (International Motor Sports Association), winning seven races to finish second-in-class in 1989. Audi would almost certainly have won the constructors' championship had it not elected to miss the opening races at Daytona and Sebring.
Audi moved to the IMSA series having been banished from the Trans-Am series after the Sports Car Club of America (SCCA) banned all-wheel drive. The Audi 200 Quattros driven by Hurley Haywood, Walter Röhrl and Hans-Joachim Stuck dominated the 1988 series, winning eight of the 13 races.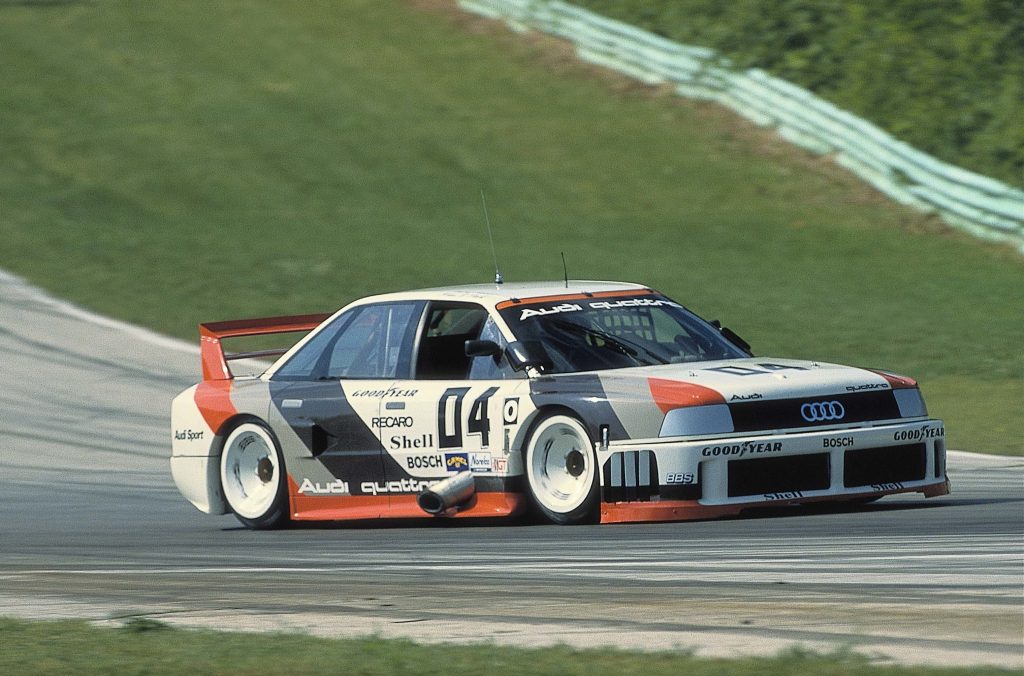 "We were so good with our traction, they banned us from Trans-Am. So the next step was IMSA," Stuck told Road & Track.
The race car shared little with the production Audi 90 – only the wheelbase and roof remained – with its tubular spaceframe construction representing a first for the company. With a massive KKK turbocharger fitted to its 2.2-litre five-cylinder engine, the 90 Quattro GTO could hit 62mph in 2.7 seconds before going on to reach a top speed of 195mph.
Stuck, who won four consecutive IMSA GT races in 1989, said: "This was one of my favourite cars… The weight and power ratio and all-wheel drive system. The sound. We had this pressure valve before the turbocharger, which gives the pssch-chirp-chirp! And then the ability to do with this car what you wanted… It was like being in heaven."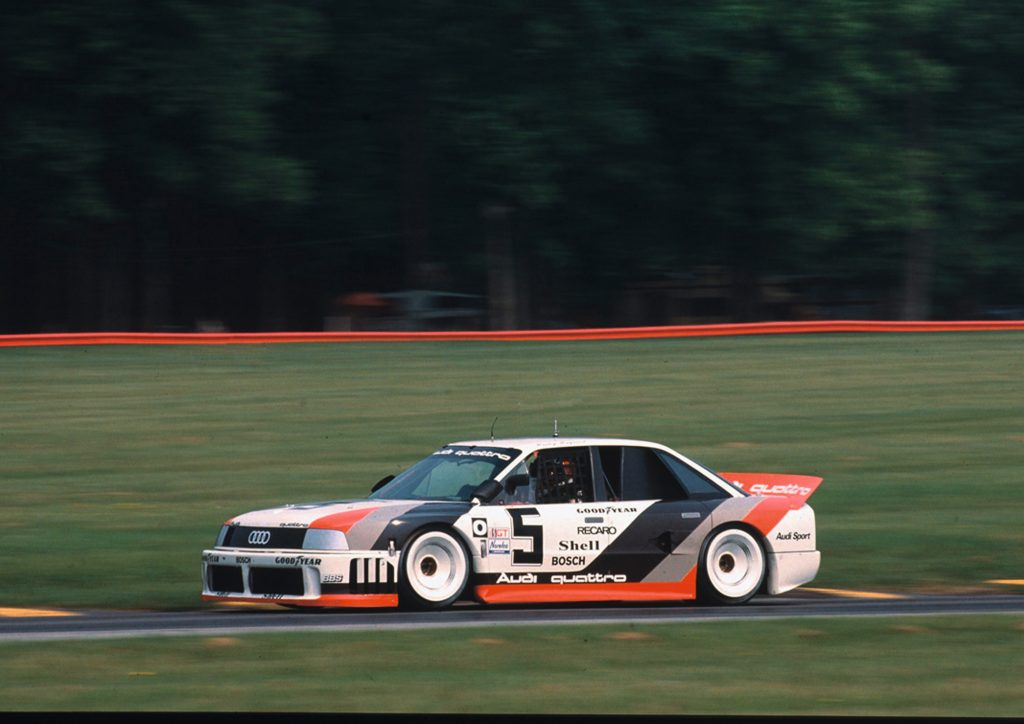 Audi pulled out of IMSA after the 1989 season, moving to DTM to race the V8 quattro, so we'll have to assume that the 90 would have dominated the 1990 series. A case of what might have been.
This isn't an official Lego set. MOC stands for 'My Own Creation' and it enables you to create a Lego kit on commission from unused Lego parts. The 90 is the work of US creator JMPmodels, who says it's "the most realistic and accurate version you'll find and is mainly aimed at experienced builders".
The 358-piece kit costs around £100 after you've bought the PDF instructions. Details include the five-cylinder engine, exhaust, dashboard and seat for one Lego minifigure. Just add 'pssch-chirp-chirp' soundtrack and flames from the exhaust.
As for the next MOC, does anyone fancy coming up with a design for the Ineos Grenadier?
Read more
'We are never wrong': Derek Bell on how Porsche created the world-beating 956 Group C car
The Audi Quattro may be about to cross a major line in the sand
The lion goes from brick to brick: Fan-designed Lego 205 GTi debuts