It might only be three-quarters the size of the real thing but we already know that the Baby Bugatti II from The Little Car Company is 100 per cent fun. Now the scaled-down classic, together with drivers both young and old, will be put through their paces at some of Britain's most historic racing venues. The UK Bugatti Baby II Championship will see 20 adult-and-child teams compete against each other in a three-pronged sprint series that takes in Silverstone and the Prescott Hill Climb – home of the Bugatti Owners' Club – as well as The Little Car Company's home at Bicester Heritage, in Oxfordshire. 
In order to be eligible young drivers must be between the ages of 10 and 14 years-old, and, while there's no upper limit for mum or dad there's a maximum height of 6 ft 2 in. You don't need to own one of the £50,000 cars as the £4,950 entry fee is worked out on an arrive-and-drive basis with a car and factory support included. Entrants will even be offered coaching from Bugatti development driver and speed record holder Andy Wallace, and although the all-electric Baby's top speed is only around 40 mph, we're sure it will feel at least 25 per cent faster.
How much is your car to insure? Find out in four easy steps.
Get a quote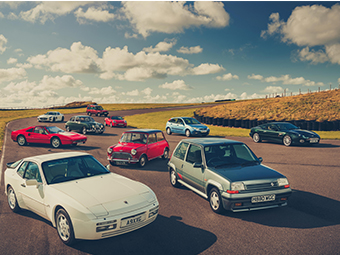 The first race takes place during the Sunday Scramble at Bicester Heritage on 23 April, with Silverstone on 28 May and Prescott Hill Climb on 8 July.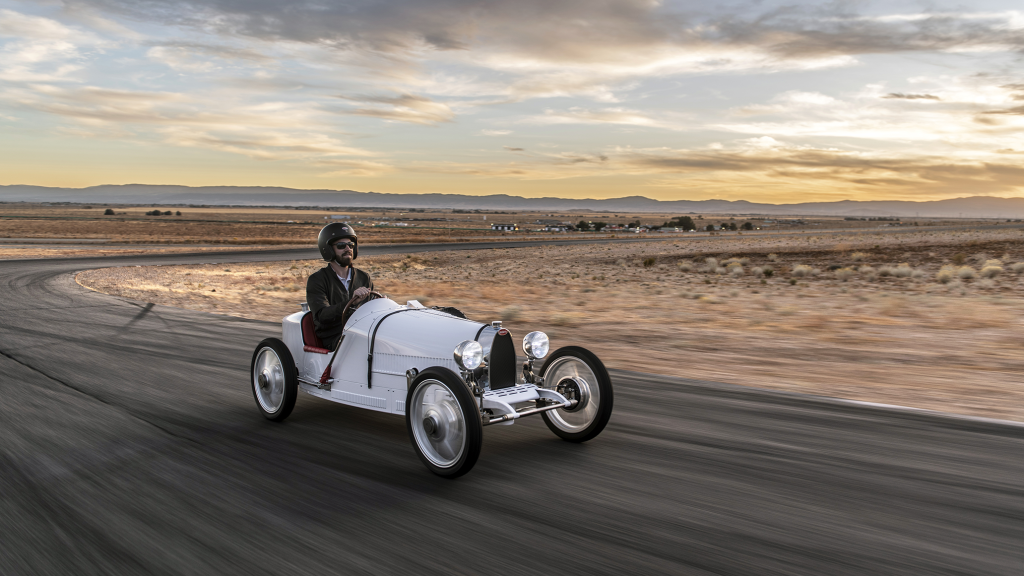 "We're frequently asked by clients, journalists and those that have sat in one of our cars: 'When will you launch a race series for these little cars?'" explains Ben Hedley, CEO of The Little Car Company. "Well now is that time, as we've partnered with HERO-ERA to create a new kind of electric motorsport: a three-stage, adult and child championship at the UK's most iconic racing and automotive locations."
This new series marks the first time in almost a century that junior Bugattis have actually been raced. Ettore Bugatti built the first Baby for his five-year-old son Roland in 1926 but such was the response it soon went into production, with around 500 examples built between 1927 and 1936. These half-scale replicas of the Type 35 Grand Prix were sold new for 5000 francs, an equivalent of £2,000 today, and only 100 or so are believed to still exist. As a result originals have been known to sell for over £80,000 and we can't imagine anyone daring to race one. 
Read more
Ariel Motor Company's secret to building fast cars? Slow going
In focus: Cameras by the designers who created cars
Rock 'n' roll star: Driving Noel Gallagher's 'most expensive mistake' Jaguar MkII drophead