The best car bosses are true car people. Bosses like Jim Farley who takes to the track in a GT40, AC Cobra, or, appropriately, a Boss Mustang; bosses like Akio "Morizo" Toyoda who's raced at the Nüburgring 24 Hours; and bosses like Ben Hedley of the Little Car Company.
When he's not steering the British startup that creates stunning scaled-down version of Bugattis, Ferraris and Aston Martins, Hedley races a suitably small Caterham Seven.
How much is your car to insure? Find out in four easy steps.
Get a quote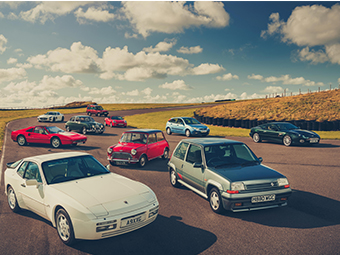 Today he's demonstrating his skills in an Aston Martin DB5 Junior on a short test track at the company's base at Bicester Heritage, Oxfordshire. Hedley hurtles into a right-hander at the limit of adhesion, tyres squealing as he carves an arc that extends into the following corner. The car may be just two-thirds of the size of the original, but Hedley's commitment is 100 per cent.
Powering through the exit, dialling in some opposite lock, it's looking like a textbook turn, but just a touch of over-correction and the DB5 has swapped ends in flash. Hedley grins as he heads back to the watching staff.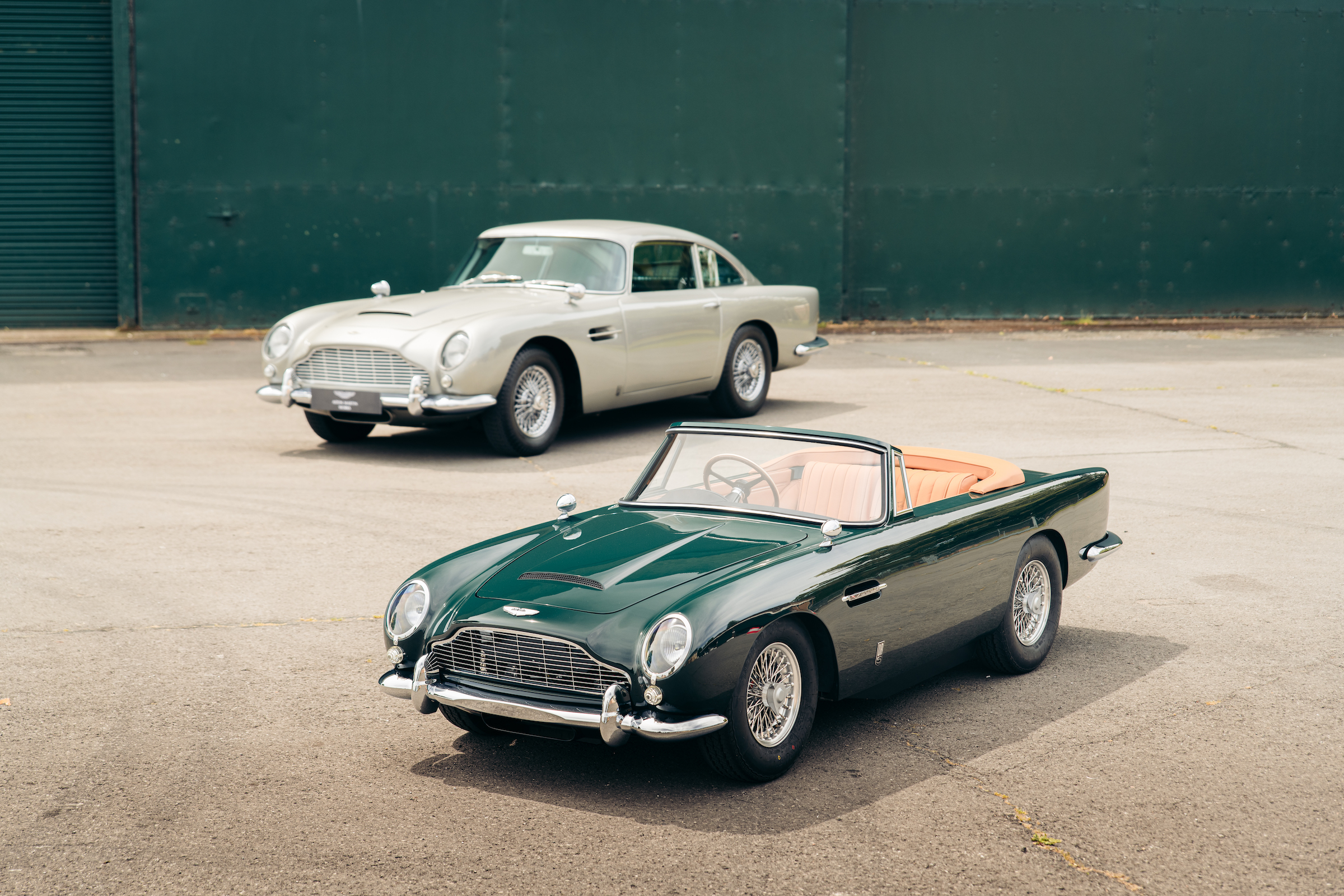 "We designed the car to be a bit more playful than the Testa Rossa J," says Hedley. "In fact we had a V8 Vantage from Aston Martin as our benchmark, rather than a DB5."
Aston Martin racer and test driver Darren Turner helped set up the Bilstein dampers, Faulkner springs and Brembo brakes (from a Ducati Diavel). The ten-inch wire wheels are by Torino and the tyres are the least sticky rubber that Nankang makes for classic Minis. "To be honest we're looking for tyres with even less grip," he adds.
If you've read our drives of the Bugatti Baby II and the Ferrari Testa Rossa J you'll be aware that the Little Car Company really is a proper car company, only smaller, with an attention to detail that matches the brands it miniaturises. The DB5 Junior is sold as an Aston Martin, just as the Testa Rossa J is a Ferrari and the Baby is a Bugatti.
The Aston is, however, at an even further reduced scale. While the Ferrari and Bugatti are 75 percent replicas the DB5 is at 66 percent. "We wanted to make it the same size as the Bugatti so all of our cars have similar proportions," says Hedley. "The DB5 is just a bigger car in real life."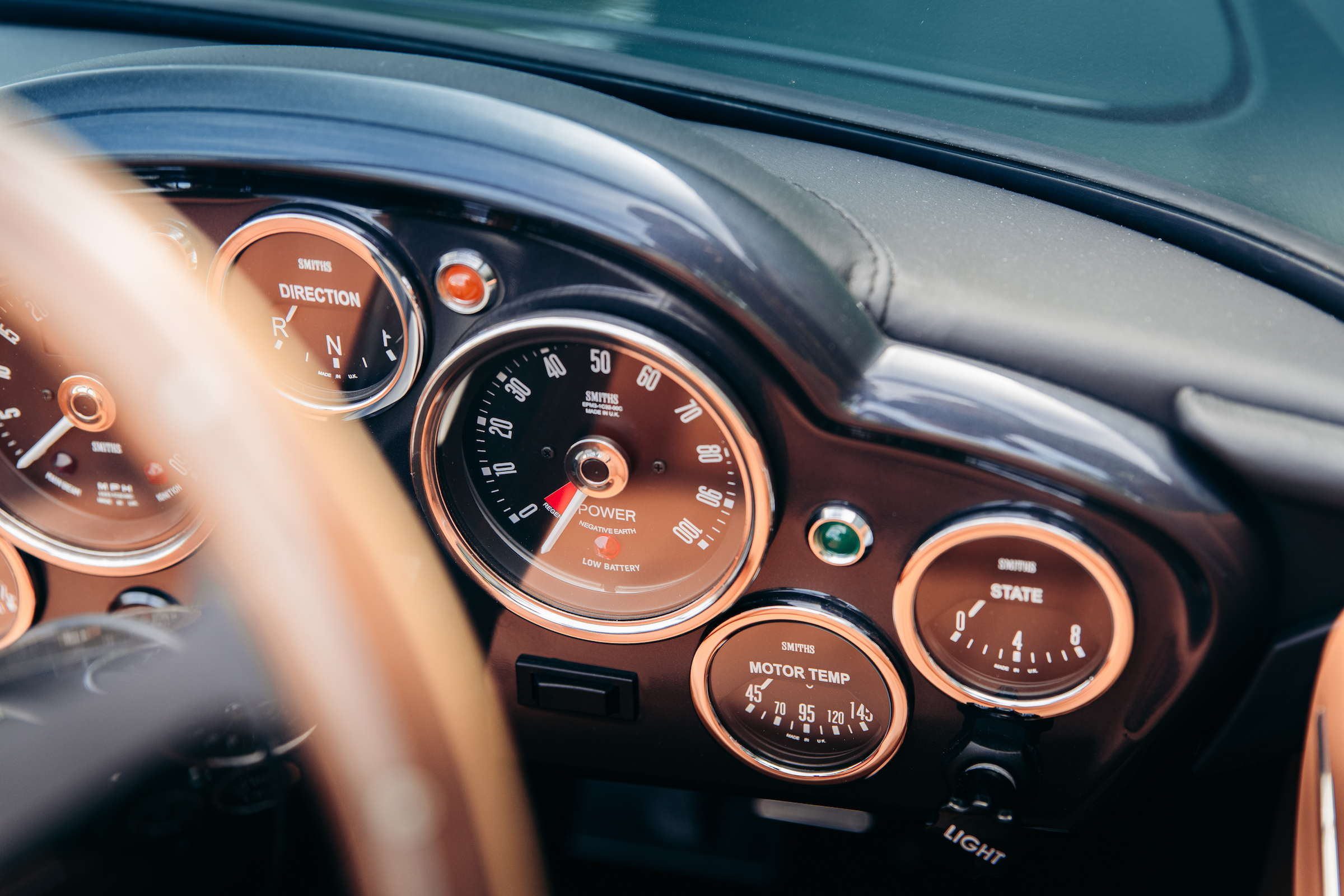 The original car is also a four-seater but the Junior was only ever going to be designed for two. "It had to be big enough to fit an adult and a child for it to have that family bonding experience," he adds.
Aston Martin was involved throughout the car's development, providing unlimited access to original design material so that the shrunken body would be perfectly proportioned and even designing the interior, with its Bridge of Weir leather trim and Smiths instruments. The smallest quick-release wood-rimmed steering wheel in the world is a nice finishing touch.
Like any new Aston Martin the options list is long, and rather pricey. Start with a base model DB5 Junior at £35,000 and you get a composite-bodied car with 5kW of power and a 1.8kWh battery for a 30km range, or pick the Vantage for £45,000 and upgrade to carbon fibre bodywork, a 10kW motor and double the battery capacity for double the range. A range of metallic paints can be optioned at £2000 and you can plump for wool carpets and Connolly leather for a further £3250.
Start adding these up and you're looking at a vehicle for your 14-year-old son or daughter that's considerably more expensive than a V8 Vantage of a similar age.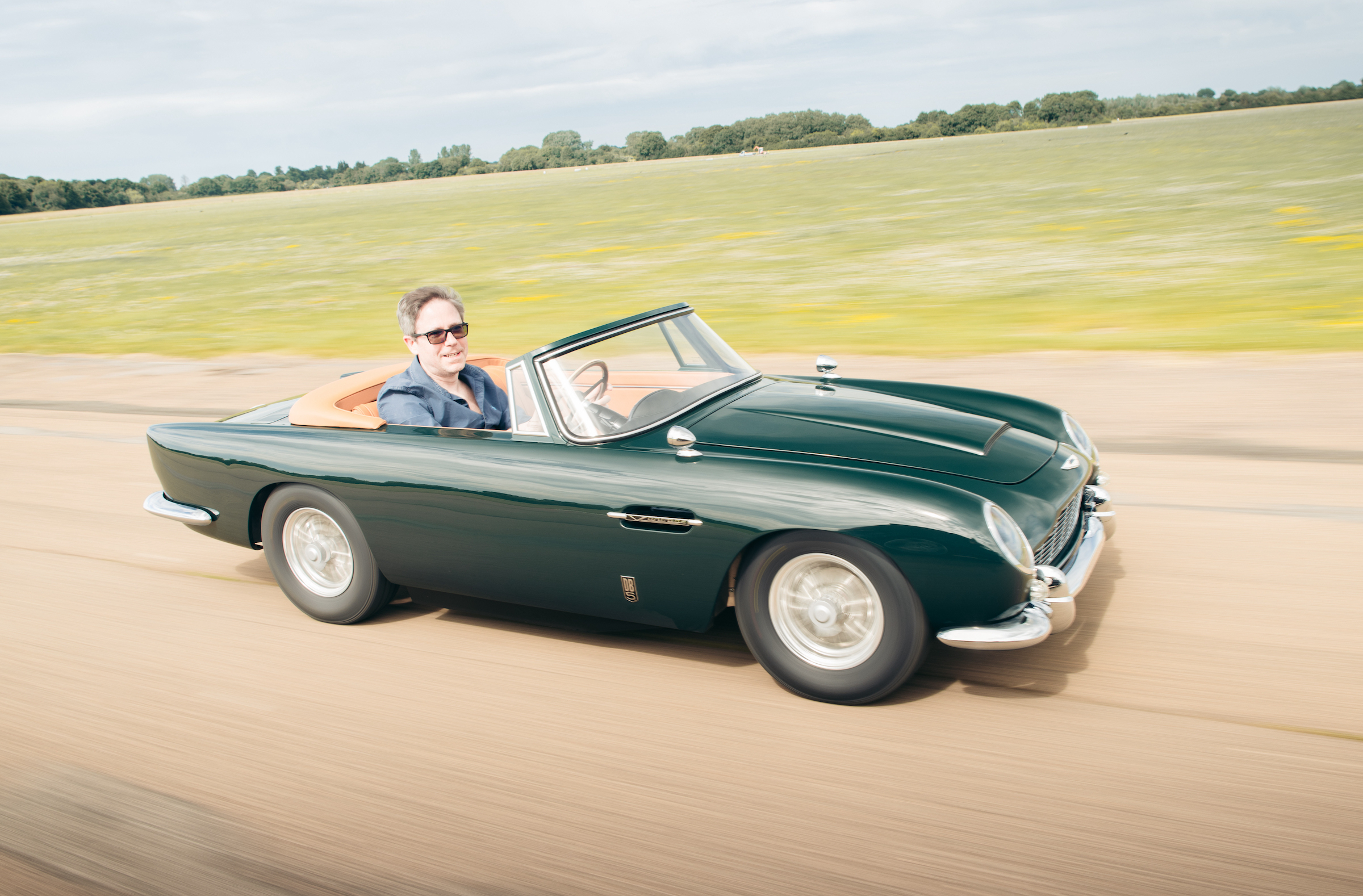 Time to see what kind of a driving experience that buys, then. What's immediately noticeable is that, once I've stepped over the side of the DB5 Junior and into the cockpit I do feel like I'm actually "in" a car rather than "on" one as I did both in the Bugatti and the Ferrari.
That feeling's reinforced by the wrap-around windscreen, which is just at the wrong height for me (or rather I am just the wrong height for it). My view ahead is precisely bisected by the top of the frame so I either need to sit up to see over it or hunch down to look through the screen. Your kids will likely just grow through this stage, but I'm stuck with it.
Like a go-kart the accelerator and brake are either side of the steering column, so both feet will be busy once the drive mode has been selected and the fly-off handbrake released. The regular Junior has a restricted Novice mode and an Expert setting to release full power, while the Vantage adds a touch of drama with a special aircraft-style switch hidden under a side panel to unleash Vantage mode. Concerned parents can also use a remote key fob to restrict how far their offspring can go to prevent junior from taking off to the shopping centre.
Vantage mode selected and I'm off. The acceleration is on a par with an indoor electric kart, but noticeably the steering is much lighter. In fact it's lighter than both the Bugatti Baby and the Testa Rossa J, which does somehow make the Aston feel a bit more refined. It rides the bumps better than its stablemates as well. Not wishing to emulate Hedley's spin I take a couple of laps to build up, touching the brakes before turning in and feeding the power back in through the bends. Nothing for the kids to fear so far.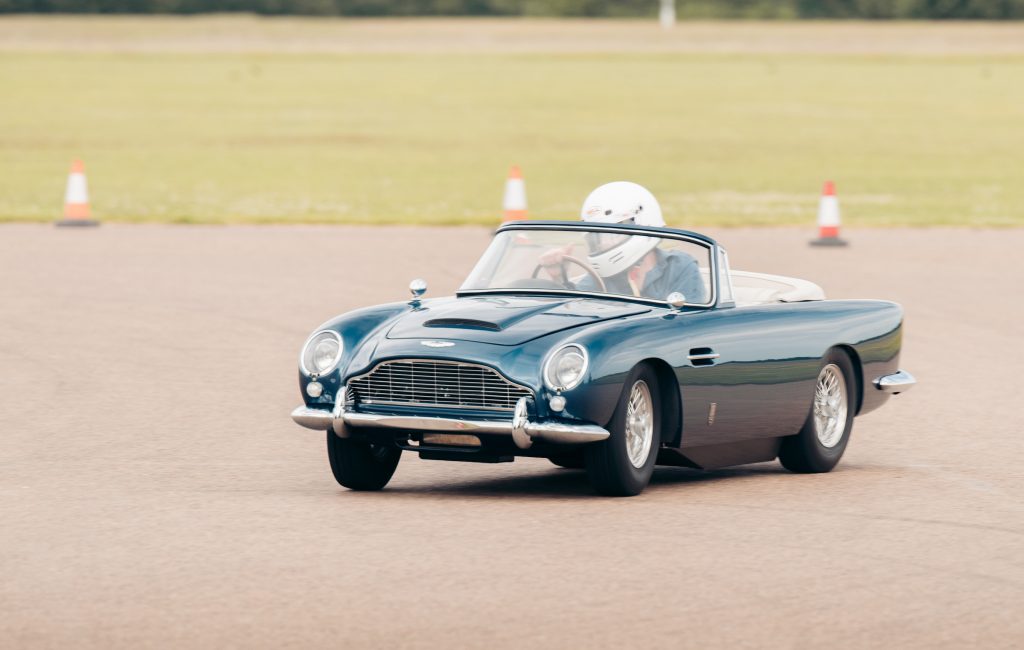 Now to try a more boss-like approach. Flat out into the corner, a more aggressive steering input and a lift of the throttle sees the back step out. Back on the power and a quick correction and I'm through for another go. Aiming for a bump at the apex helps further unsettle the little Aston so that the slide lasts longer. This is big fun for such a small car.
Even more entertainment is promised from the £90,000 No Time To Die Edition that will follow soon. With a smoke screen system, gatling guns, and digital number plates the 007-themed car will also be considerably more powerful. Definitely a sequel to look forward to.
Read more
It's no wind-up: These 1920s clockwork toys could sell for real-car money
The One That Got Away: Stephen Archer on saying a bittersweet farewell to his father's DB4
You could bond with Sean Connery's Aston Martin DB5