The close link between cars and timepieces has become almost a parody of itself in the social media age, with car companies regularly releasing watches to commemorate certain models, and entire Twitter and Instagram accounts set up to mock the ever-popular "wristwatch over steering wheel" pose to not-so-humbly brag about your taste in cars 'n' clocks.
Fewer enthusiasts, we venture, will have given much thought to the style of the device they're taking those images on. But while the rabbit hole doesn't go quite as deep, the world between cars and cameras has crossed over more than once in the past as automotive designers and design agencies turn their attention from shutlines to shutters.
Perhaps the designer best known to dabble in both disciplines is Giorgetto Giugiaro, the versatile Italian designer whose early work with Nikon greatly influenced the look of numerous Nikon cameras since, but among the earliest was Sixten Sason. The Swedish industrial designer is best known for his work with Saab, sculpting – the term "designing" seems insufficient here – early models like the streamlined 92 of 1949, as well as the original Sonett sports car in 1955, the 93 released the same year, and others culminating with the definitive Saab shape: the 99.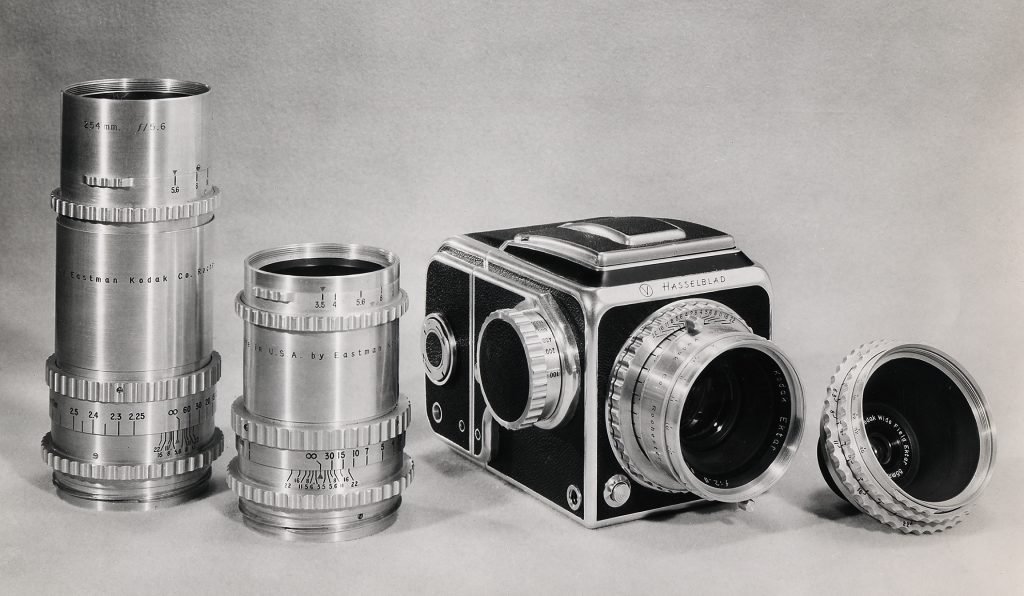 The 92 wasn't the only Sason shape to emerge in 1949 though, as he was also responsible for the Hasselblad 1600F, revealed at the end of '48. It was the world's first single-lens reflex (SLR) medium format camera, and would influence Hasselblad's range for decades to come.
The 1600F is certainly no less an icon of Swedish design than the 92; light and compact, it was also designed to be modular, not just in the interchangeability of its lenses but also giving photographers the ability to change film magazines and attach a viewfinder – the use of a Fresnel lens resulting in a much larger, brighter image to assist with focusing.
As Hasselblad itself notes, the modularity even has modern benefits, since a digital sensor can be installed into the old body in place of the film plane – the equivalent of swapping out the 92's two-stroke triple with an electric motor, perhaps. Thankfully, while Hasselblad cameras can never be described as truly affordable, current values in the low four-figure range at least make the 1600F more accessible than many of Sason's other works.
There's an even greater delta between Giugiaro's cameras and cars, though if a Hasselblad 1600F is closest in spirit to a Saab 92, the cameras the famous Italian designer created for Nikon are more like finding a tidy Panda or Golf Mk1. And here, at least, you can draw some parallel between the two and his fondness for straight-edged, functional lines.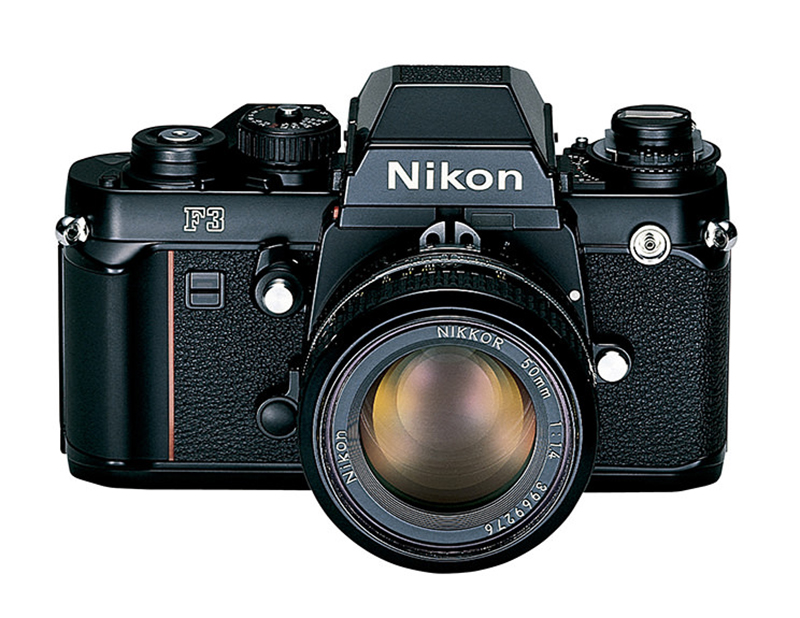 First off the drawing board was the affordable Nikon EM in 1979 – the same year as the Lancia Delta – but it's the Nikon F3 (launched in 1980, the year the Panda debuted) that has proven the more influential. That's largely down to one detail in particular: a red stripe along the right hand grip, with the red detail becoming a signature feature of nearly every Nikon SLR and digital SLR since.
The F3 was followed by several more generations of professional SLR and DSLR, the last of which was 2012's D800, while a stylish, film-style Nikon Df followed in 2013. Most affordable though, if you're looking for a hint of Panda-style cool in your pocket, is the only compact camera Giugiaro penned for Nikon, the L35AF.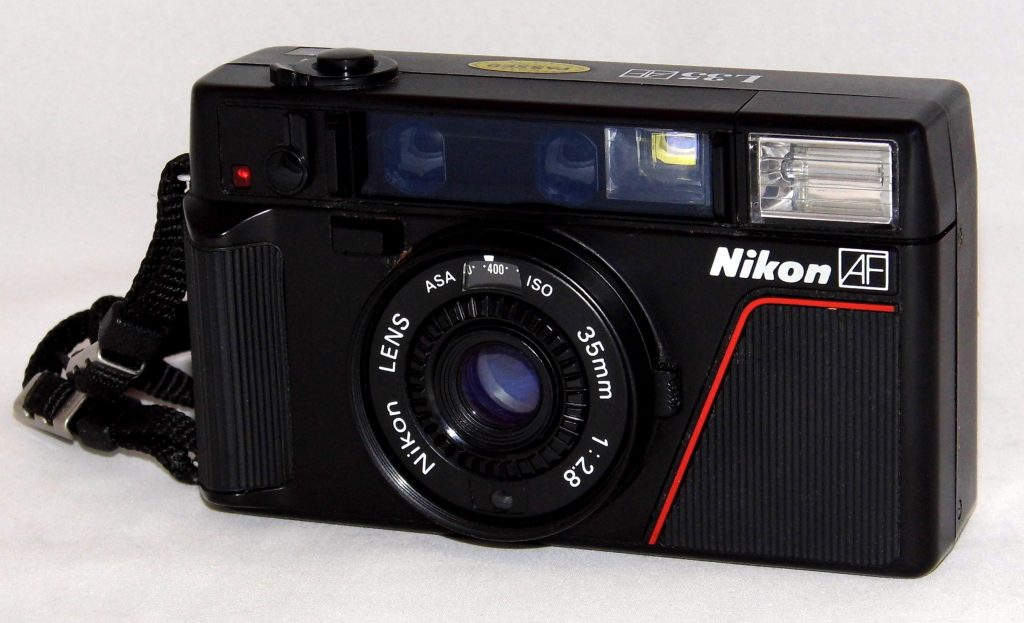 Nicknamed the "pikaichi" – Japanese for "top notch" – it also features the designer's signature red stripe, and perhaps it's just us, but there's a hint of Panda to the ridges in the grips (though as a 1983 model, it debuted concurrently with another Giugiaro icon, the Fiat Uno). Today, a working L35AF will set you back less than £150. That's not bad at all, particularly given modern reviews of this classic compact rate it highly.
Porsche Design does not have the same direct automotive connection as individual designers like Sason and Giugiaro, but the studio set up by Ferdinand Porsche in 1972 maintains close ties to the automaker, and has more than a few cameras to its name. The first came in 1974 with the Contax RTS 1, a 35mm SLR created in conjunction with Japan's Yashica brand and lens manufacturer Carl Zeiss. You'll search in vain for Porsche branding, but the studio was drafted in to incorporate the camera's necessary features while maintaining an uncluttered, ergonomic appearance. RTS 1 bodies can currently be found in the £100-£200 range.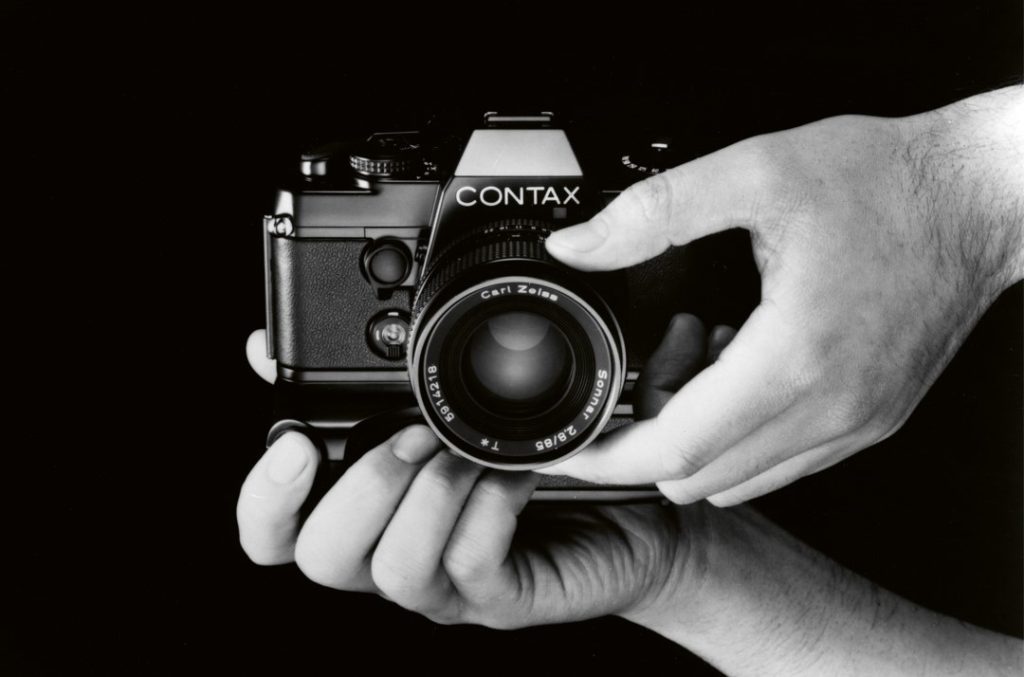 Two decades later Porsche Design was still packing features into cameras, but 1994's Samsung ECX1 is more of an acquired taste. A plastic-fantastic compact with a 38-140mm zoom lens, autofocus, a built-in flash, a multifunction LCD display and more, the style has aged like a mid-90s shell suit but values on the right side of fifty quid make this a 35mm camera you could happily chuck in the glovebox of a five-grand Boxster. Plus, it was an award-winner it its day.
In contrast, for the best part of a grand you could find a box-fresh Rollei QZ, Porsche Design's next camera project. Still recognisably a camera of the 1990s (it arrived in '97) the QZ was aimed at the higher end of the compact camera market, with a titanium case and leather hand grip, and a separate flash unit. Like an old Tiptronic, it's mostly an automatic, but tactile controls gave you manual control of aperture and shutter speed too.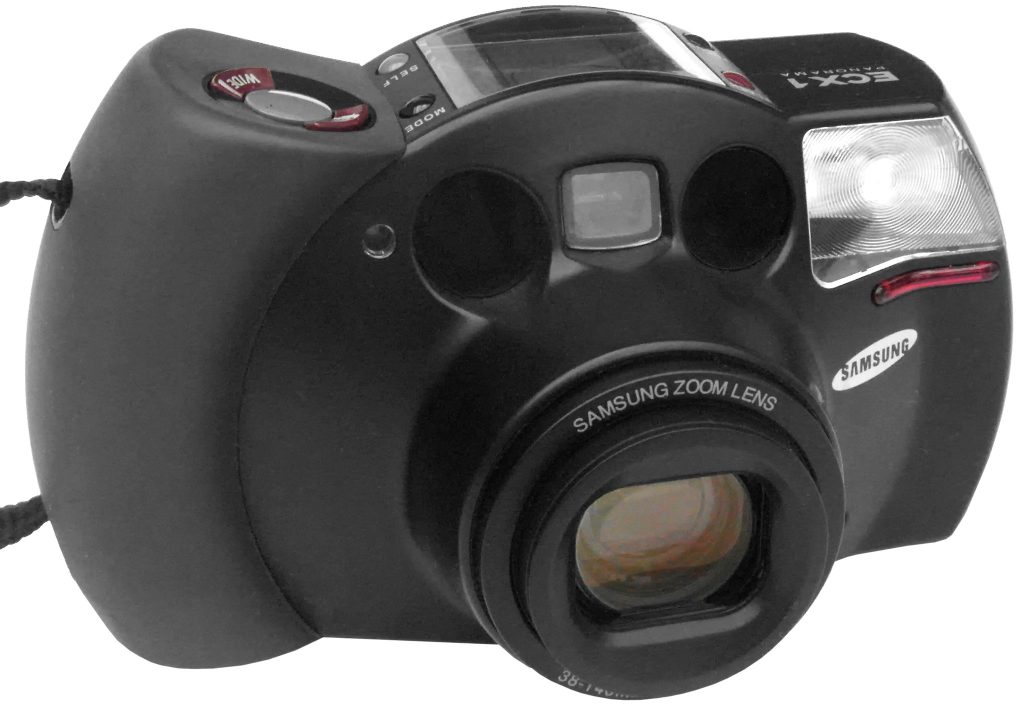 Porsche did dabble in digital too, collaborating with Fujifilm in the early 2000s on the Finepix 4800 and 6800, the "Design by F.A. Porsche" legend emblazoned clearly across their lens covers. Striking design – more upright than conventional cameras – and competitive pricing at under £700 for its impressive-for-the-time six megapixels, made it a hit with the public, as did bright, print-friendly images. The tech was all Fujifilm of course, but whether it would have found the same success had Porsche Design created a less unusual wrapper for that tech is harder to call.
Unusual was virtually Luigi Colani's calling card, and if you've heard the name it might be because you've seen the German industrial designer's take on heavy goods vehicles. They look like nothing else on earth, with helicopter-style spinning windscreen wipers and tendon-like bows in the bodywork, influenced by what Colani called "biodynamic design".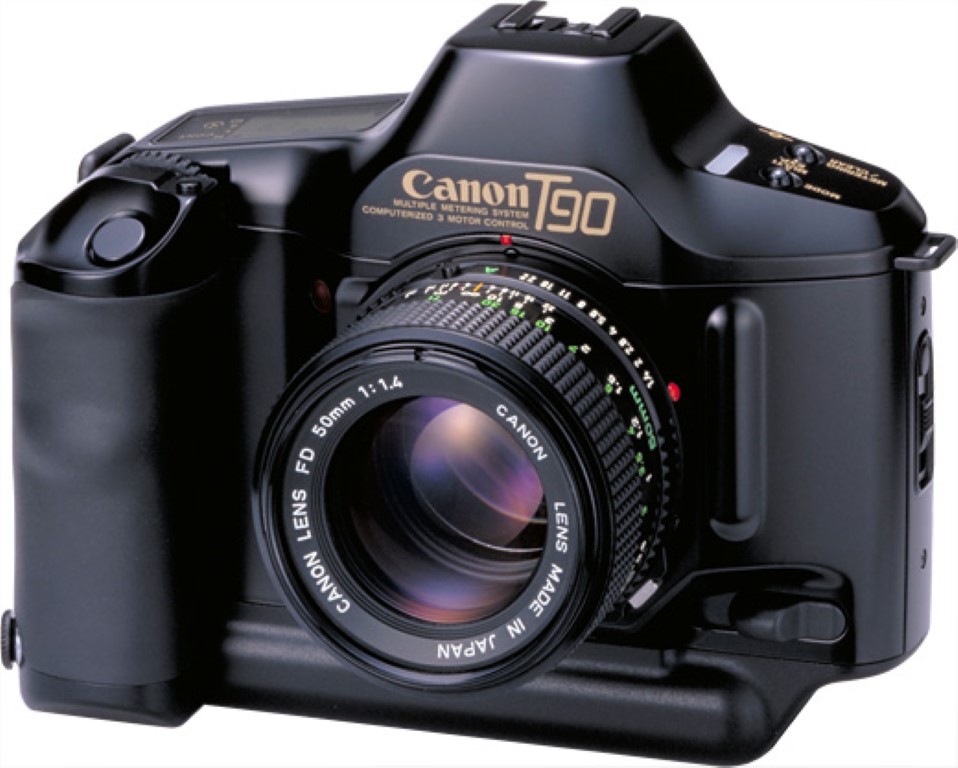 With this in mind, the T90 SLR he designed for Canon, released in 1986, seems disappointingly conventional. That though is just the one Canon actually put into production, and it's his prototypes like the Super C.Bio, Hy-Pro, and FROG that really echoed Colani's passions.
H.R. Giger visuals hid some neat ideas in the former pair, such as the C.Bio's fully integrated zoom lens and the Hy-Pro's LCD viewfinder, while 1982's FROG, quite appropriately, was designed for underwater use. Its novel shape and aquatic colourway can now be enjoyed on display at the Pompidou Centre in Paris, but the T90 is much more accessible, with functional bodies available on eBay for under £100.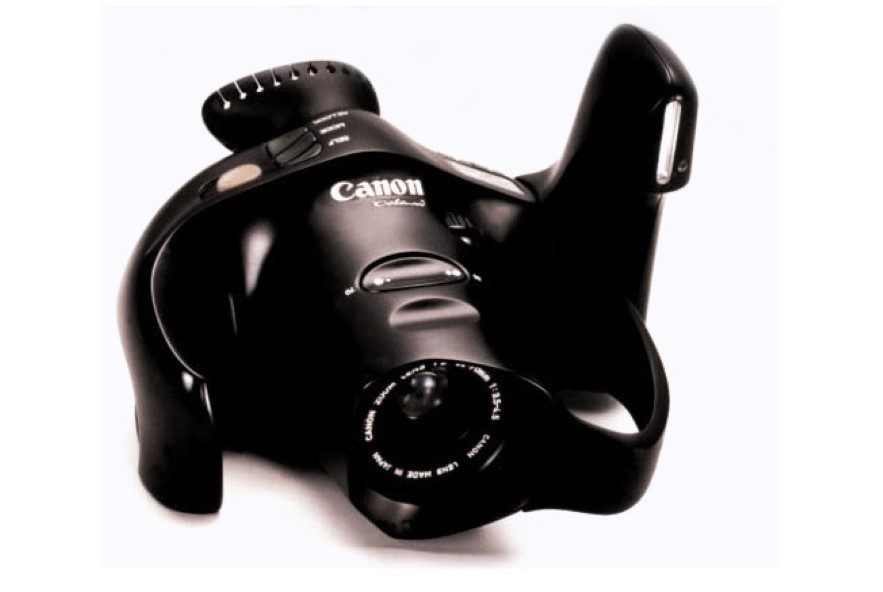 Like Colani, the work of Japanese industrial designer Naoki Sakai was not limited to one discipline. Sakai is best known in the automotive industry for his retro-futurist works for Nissan and Suzuki, developing the look of Nissan's Be-1 and Pao "Pike Factory" cars in the late 1980s, and the lesser-known Rasheen family car in 1994 (a kind of Sunny-based Eastern Bloc throwback), and the curvy, 1950s-style Suzuki SW-1 motorcycle launched in 1992.
His O-Product for Olympus though is perhaps more beautiful than any. A tiny, aluminium-bodied point-and-shoot, the front of the camera packs the viewfinder, lens, and other attributes into a circular form that seems as if it was milled from a solid block of aluminium, while the accessory flash unit carries on the circular theme (though, sadly, was made only of plastic).
Take a guess at when it was launched, and it's probably incorrect: this 35mm film camera arrived in 1988, rather than, as you might expect, shortly before the digital age. Unsurprisingly, camera collectors cottoned onto this work of art (literally: an O-Product features in MoMA, the Museum of Modern Art in San Francisco) a while ago now, and a trawl online won't find one for much less than £300, most more than that. If that doesn't sound too bad, consider that the O-Product's guts were from the more prosaic, plastic-fantastic Olympus Infinity Junior, a camera that sold for one fifth the money in 1988. But still, isn't it pretty?
The Olympus Écru was another by Sakai, sold like the O-Product in a limited run of 20,000 units, and this time featuring an off-white, Art Deco body (if we're still matching cameras to cars, this one would be perfect with the Nissan Figaro – though Sakai didn't actually design that Pike car) and a neat polished lens cap to cover the camera face when not in use.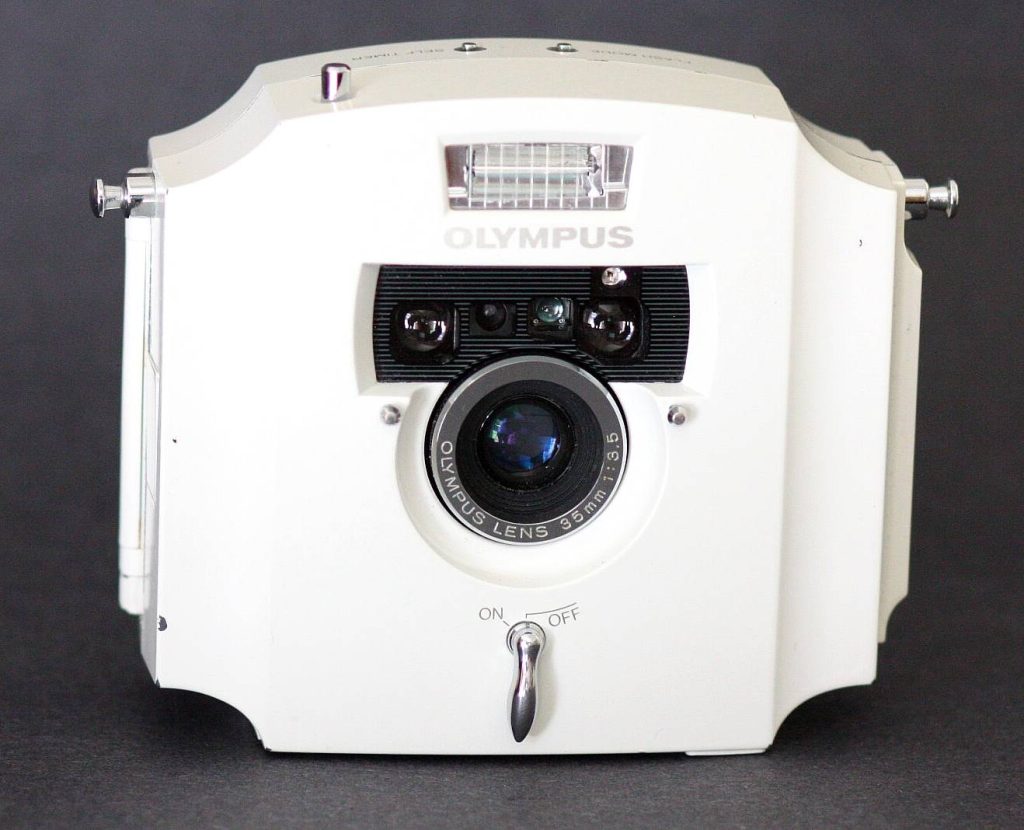 More conventional, Sakai also designed the Olympus Camedia C-21, a 2.1-megapixel digital camera that arrived in 1999. You'll find good working Écru cameras in the £200 range (mostly still in Japan), and C-21s for under £100 – the latter possibly appealing to those Gen-Zers now picking up old digitals for some early 2000s nostalgia.
And then, occupying a different strata entirely, there's the Pagani by Gibellini GP810HP. If Giugiaro's Nikon L35AF is a Panda, and Porsche Design's Rollei QZ a resto-modded 911, the GP810HP is the Pagani Huayra of cameras. At 4.7kg you will not be using it for holiday snaps, nor will it be much use for jobbing photographers with its 19th century bulk. And with a price of €75,000 (£66,000) even the current cost of film pales into insignificance.
If a Huyra is built purely for the enjoyment of driving, Gibellini went down a similar path with its camera, released just last year in 2022. As it turns out, Horatio Pagani is a bit of a photography buff, and collaborated with the fellow Modenese brand to create a camera that was as beautiful to behold as it was to use. The GP810HP captures images on 8×10 inch plate film, and the unique design allows for plenty of creativity.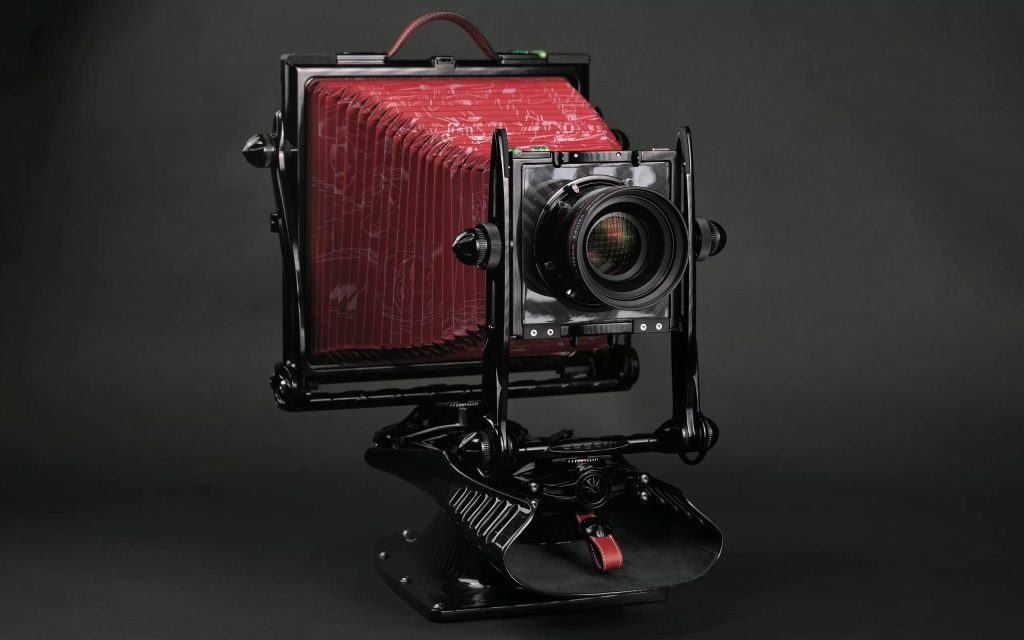 Gibellini earmarked a production run of only 30 units, each built from materials like billet aluminium, carbonfibre, and Alcantara, along with a leather-covered carbonfibre tripod. Customisation allowed customers to match their camera with their Pagani; each of the cameras has been set aside, first and foremost, for existing Pagani owners.
Photography, capturing those moments from shows, road trips and gatherings, can add so much to the car hobby. And we can think of no more appropriate camera to use than the ones created by the same designers as our favourite classics. Sakai's Olympus cameras would look good on the shelf, but for 1980s simplicity, classic lines, and low cost – a bit like his Panda – we're now hunting for one of Giugiaro's Nikon L35AFs.
Check out the Hagerty Media homepage for daily news, features, interviews and buying guides, or better still, bookmark it. Or sign up for stories straight to your inbox, and subscribe to our newsletter.