First there was the amazing ultra-light Atom, then came the awesome all-terrain Nomad. Now Ariel Motor Company has unveiled its first electric car and it's every bit as insane as you'd expect.
The Ariel Hipercar uses a Cosworth-designed 800-volt, 62kWh battery back with four 295bhp inboard motors – one driving each wheel.
Given the full beans the Hipercar will reach 60mph in 2.09 seconds and 100mph in 4.4, but Ariel reckons some torque vectoring tweaks will see those times come down to less than two seconds and under four, respectively.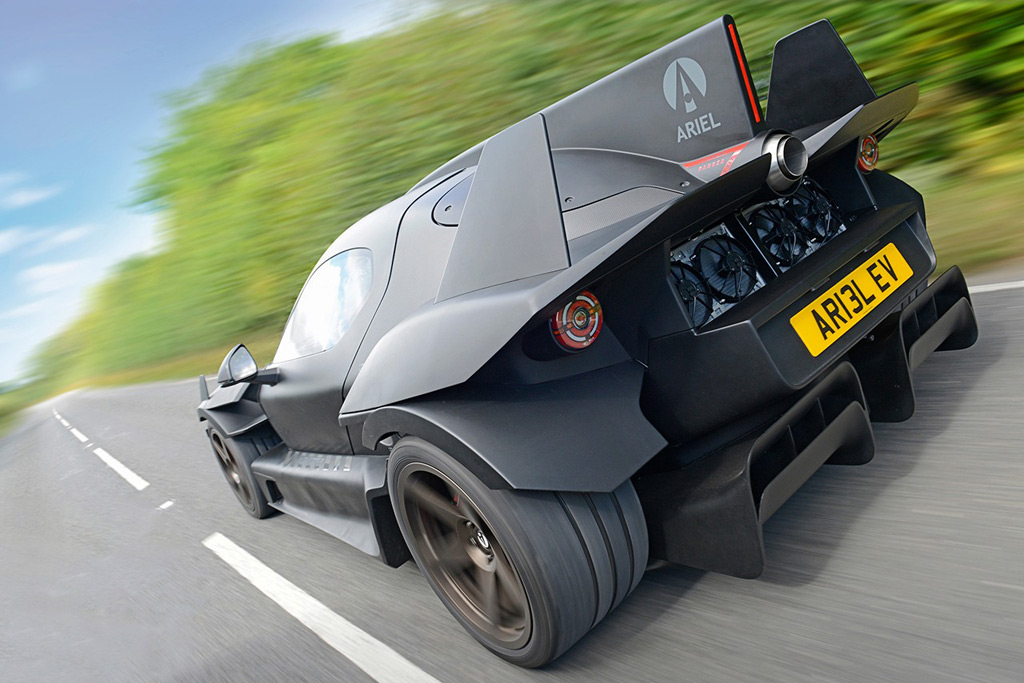 The batteries provide up to 150 miles of driving, but if you want to go further there'll be the option of a small gas turbine engine to extend the range. You'll also be able to choose from all-wheel drive or a cheaper, but less powerful rear-drive version.
No matter which model you choose the car's, er, daring styling is the same. Even in a stealthy black paint scheme there's a lot to process, with all manner of fins and vents suggesting that aerodynamic function was definitely ahead of form on the design agenda. Production isn't slated until some time in 2024, with a price estimate of under £1 million. Well that's reassuring…
It's another brilliant example of Ariel's out-of-the-box thinking and goes to show you don't need a huge mass of batteries to take EV performance to the extreme. We're looking forward to seeing the Hipercar chase the record-smashing McMurtry Spéirling up Goodwood's hill as soon as possible.
Read more
Driving the Greats: Bugatti EB110
Beauty is a beast: Maserati previews track-focused Project24
This electric Alpine A110 is still as light as a Cayman