You could never accuse Ariel's manic, open-to-the-elements, off-road missile of being slow, but now the eccentric British car maker has boosted the Nomad to 340bhp.
The Nomad R ditches the "standard" car's 2.4-litre Honda motor for an older two-litre Honda unit from the previous Civic Type R, but with Ariel's own blower fitted, it produces almost 100bhp more.
How much is your car to insure? Find out in four easy steps.
Get a quote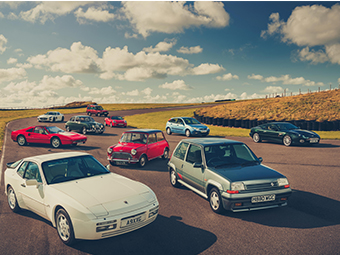 That's enough to give the new Porsche 911 Turbo a run for its money to 60 mph, with the sprint taking just 2.9 seconds. Top speed is 121 mph. But remember it will do this over almost any terrain. And if you want to blow away a Turbo on the track you can always get yourself an Ariel Atom instead.
With its straight-cut six-speed Sadev sequential gearbox, adjustable Öhlins dampers, Yokohama A052 tires, and Alcon brakes with four-piston callipers, the Nomad R has been set up like a tarmac rally car rather than a full-blown adventurer.
Ariel boss Simon Saunders says the Nomad R is "the most pointless one" in the range, but that makes it his favourite. Good job he only plans to make five of them to sell at £77,400 each.
Three have been sold, which is little surprise given the car lives up to Ariel's mantra of 'serious fun'. You'll have to be quick to catch the final two.
Via Hagerty US