They are such great names: Elite, Elan, Esprit, Elise. But the question is will that fab four be joined by one more to create a Famous Five of true Lotus icons before their time is finally up? If so, this is the only car that can do it, the new Emira, the last Lotus to be built with an internal combustion engine.
New? Almost entirely. Know where to look and dig deep enough and you'll find elements of the old Evora in there – they share a wheelbase and one of the two powertrains with which the Emira is available – but we shouldn't let this delay us here: beer and bread are both made from grain but you'd hardly be likely to mistake one for the other.
How much is your car to insure? Find out in four easy steps.
Get a quote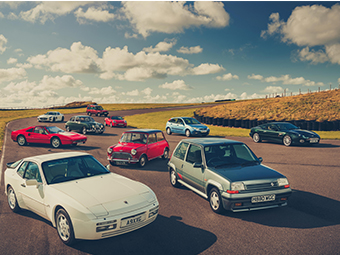 The Emira is the most important new Lotus to be launched since the Elise in 1996. Its job is not just to make sure the era of the old school Lotus goes out on as great a high as possible, but rather more importantly it must span the gap between now and the introduction of a new generation of electric Lotus sports cars. The company has no Elise or Exige to keep sales ticking over if it fails to do its job. It walks the rope alone and without a net. To misquote NASA Flight Director, Gene Kranz, who never actually said it in reference to Apollo 13 or anything else, failure is not an option.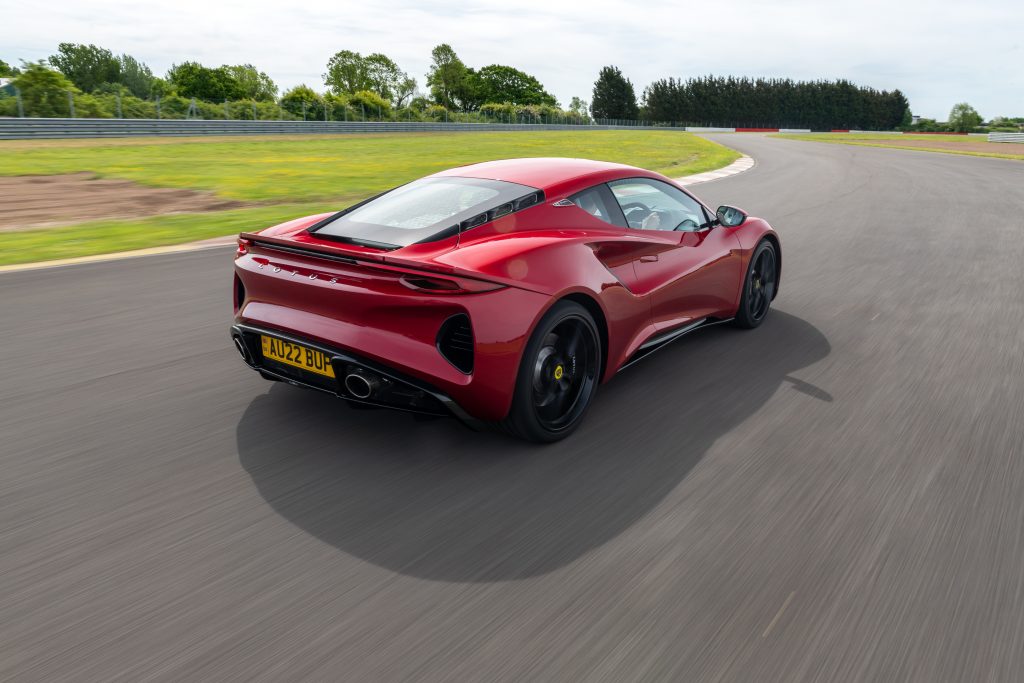 So what do we have here? Lots of choices is the short answer. Everyone gets a two seat, rear drive mid-engined coupe with terrific styling by Russell Carr and an appropriately minimalist interior. But there are two engine options and, wait for it, three transmissions. The car driven here is an Emira V6 powered by the familiar 3.5-litre supercharged V6 Toyota motor carried over from the Evora. It produces 400bhp which it runs through either a six speed manual gearbox or an eight speed conventional auto.
But there is also the Emira, which has the Mercedes-AMG 2-litre four cylinder turbo motor found in the A45 S hot hatchback and its brethren. Detuned to 360bhp in this application (because otherwise it would have more power than the V6) it is available only with a seven speed double clutch gearbox. So those are the powertrains.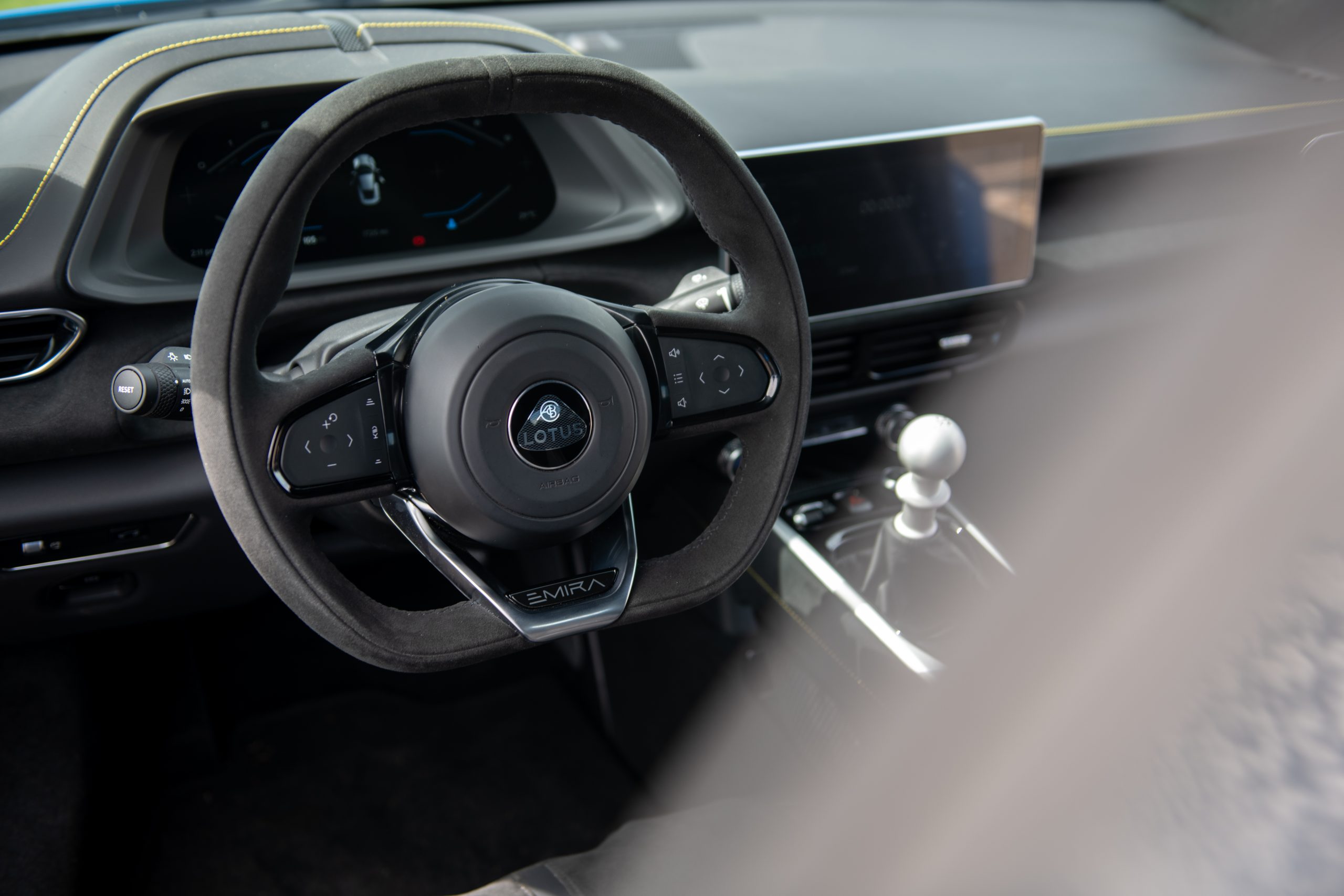 On the chassis side, regardless of which engine you buy, you'll have to choose whether to go for Touring or Sport specification. The former has suspension set up purely for the road and comes with Goodyear Eagle street tyres, the latter has springs and dampers more tuned for circuit work and has sticky Michelin Pilot Cup 2 track day tyres.
In terms of pricing, the first batch of cars are so called 'First Edition' machines and come fully loaded with goodies that would otherwise be options, including a limited slip differential. In this form, as tested here with a manual gearbox, it costs £75,995. The standard Emira V6 will cost £64,995 when the First Editions have all been built. The four cylinder range starts at £59,995. In essence this means the Emira is pitched against the Porsche Cayman S with its 2.5-litre four cylinder turbo motor, and the V6 against the Cayman GTS reviewed here, which has a 4-litre naturally aspirated flat six motor. The car under assessment is a manual V6 First Edition with touring specification suspension.
If there is one primary point of disappointment is that this Lotus weighs more than that Porsche (1405kg versus 1375kg). Not much, but if a Lotus can't be lighter than any rival, one of the brand's key USPs, perhaps the key USP, is lost.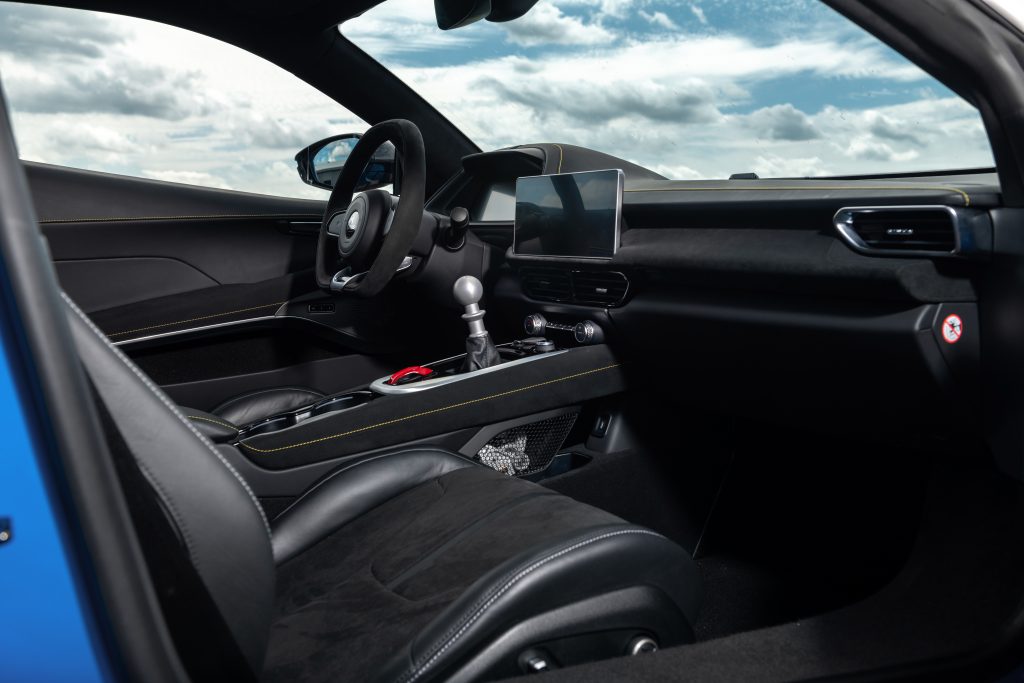 The good news is that while weight is weight and physics is physics, the Emira does as well as you could hope in covering the fact it weighs almost twice as much as an original Elise. The Toyota motor has far more torque low down where you need it than the Porsche engine, and with that supercharged throttle response, the performance is always convincing. And while it neither sounds as good nor revs so high as the German flat six, its voice is still attractive, purposeful and distinctive. The gearchange is more than adequate but unlikely to send you around the ratios just for the joy of it.
And the handling on road is as good as it can possibly be. It starts with the basics: a fine driving position with plenty of head and leg room, good seats and pedals perfectly placed for rev-matching between gears. Significantly, the steering is still (unfashionably) hydraulically assisted and all the better for it. Perfectly weighed, accurate and full of feel, you're never left in any doubt about conditions underfoot.
Best of all the car is brilliantly damped, soft springs allowing the car to ride beautifully, but with deftly controlled primary ride ensuring that it never heaves or pitches even when driven fast over crests and into dips on official Lotus test routes.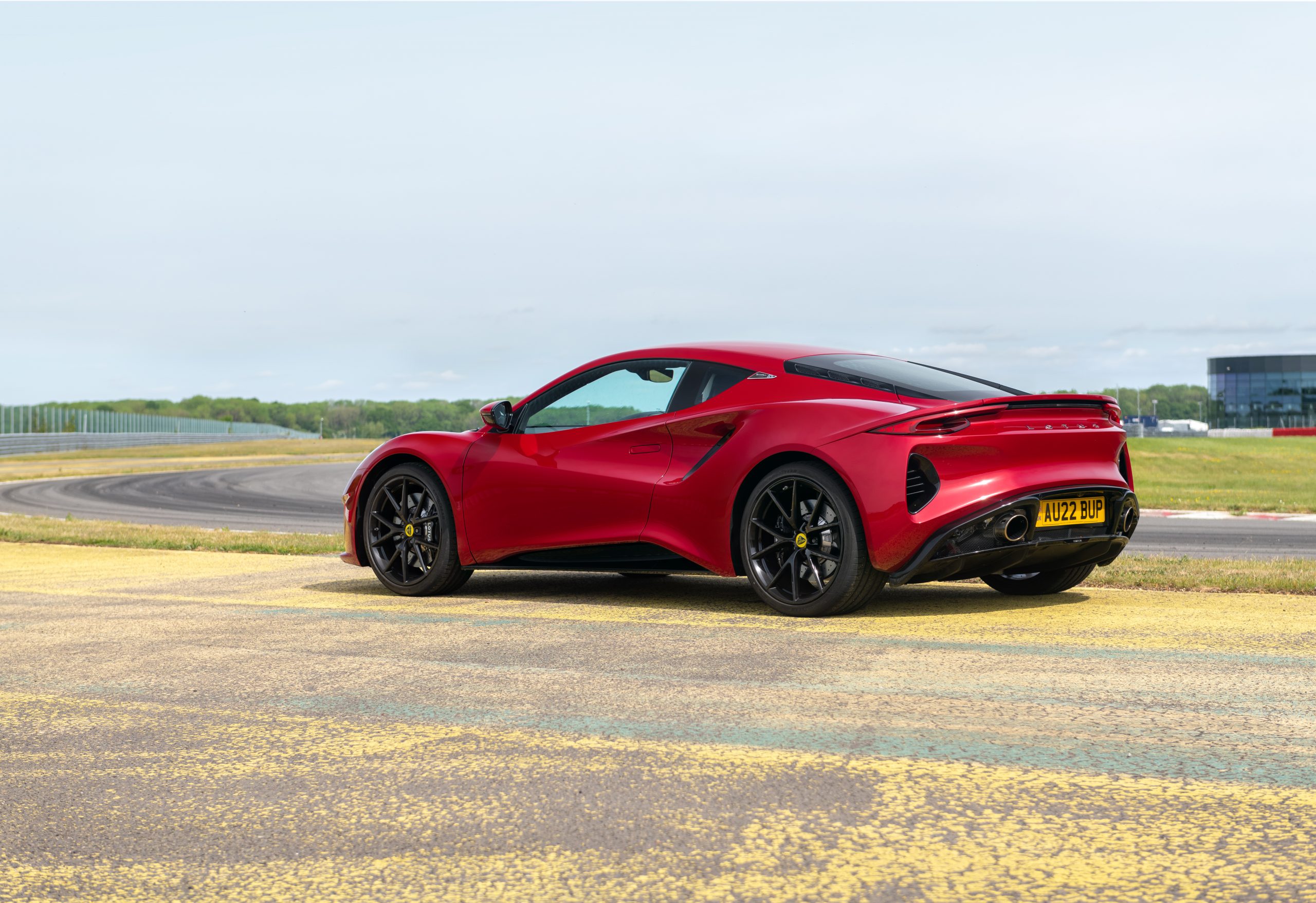 But the combination of the touring suspension and limited slip differential means the car is not at its best on the track. Neither one is the problem, it's just an unhappy marriage. There is too much understeer on turn in to slower corners, meaning you have to learn how to drive it cleanly, being conservative with entry speed, then gently using the power to neutralise the car. It will drift if provoked, but it is not a remotely natural state. I suspect that without the diff pushing the nose wide the car would be much better balance or, alternatively, with the diff but with sport springs and trackday tyres it would be far better tied down. Either, I am confident, would be a better solution.
I'm not going to spend much time discussing the interior of the pre-production car I drove, for it was not to showroom specification, so time alone will tell whether Lotus really can build an Emira as well as Porsche can build a Cayman. But I liked the clean, pared back approach, with two screens on which information is displayed, a row of ventilation controls and very little else.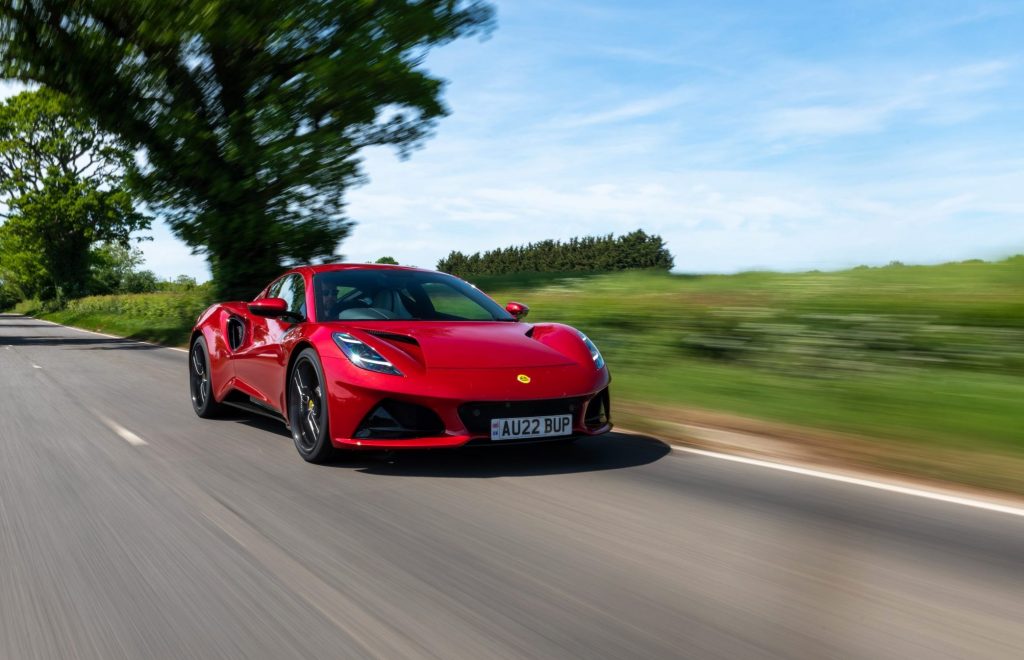 Overall the Emira is an excellent car, far easier to live with than an Evora, better looking and technologically up to date. There's still enough of that Lotus feel in here to appeal to the diehards but, far more importantly, the looks, technology, ride and refinement means it should also appeal to people who have hitherto admired Lotus from afar but have been too nervous about what life with one would be like to take the plunge. The Emira should solve that, and the two year waiting list suggests that, so far at least, the plan is working.
It's not a perfect car, nor even close, but what Lotus ever was? But it has character, ability and sufficient practicality to suggest it will work in the real world like no Lotus in history. But it will take more time in an Emira to know for sure whether it has what it takes to turn the Fab Four into that Famous Five.
2022 Lotus Emira V6 First Edition specifications
Price: £75,995
Engine: 3456cc supercharged V6
Power: 400bhp
Torque: 310Ib ft
Gearbox: 6-speed manual, RWD
Kerbweight: 1405kg (dry)
CO2: 243g/km
0-60mph: 4.3 seconds
Top speed: 180mph
Read more
Last one out the door: Elisa Artioli and the final Lotus Elise
11 cars fine-tuned by Lotus
I bought a Lotus Esprit – and broke every car-buying rule in the book