The average rainfall in Hawaii is a modest 17 inches a year. In the UK that rises to 37 inches, while in sun-scorched Dubai the otherwise parched locals have to rely on desalinated sea water to stay refreshed.
Where you are reading this then might well influence how you view Bentley's latest and very rare model. The £1.5 million Bacalar is part of a modern trend for roofless roadsters, limited edition supercars that include the bonkers McLaren Elva and Aston Martin Speedster, both of which are sans windscreen too.
How much is your car to insure? Find out in four easy steps.
Get a quote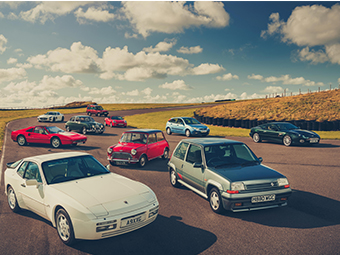 Having picked the bugs out of your teeth driving the latter pair, the Bentley sounds and looks far the more civilised beast. The two-seater is also based on the same platform as one of the world's most luxurious and powerful grand tourers, the Continental GT Convertible Speed.
That includes Bentley's long-serving W12, twin-turbo engine, albeit enhanced to 650bhp, the same chassis and running gear. The Speed costs a relatively modest £200,000 with options and comes with a roof too – so what makes the Bacalar worth the extra spend?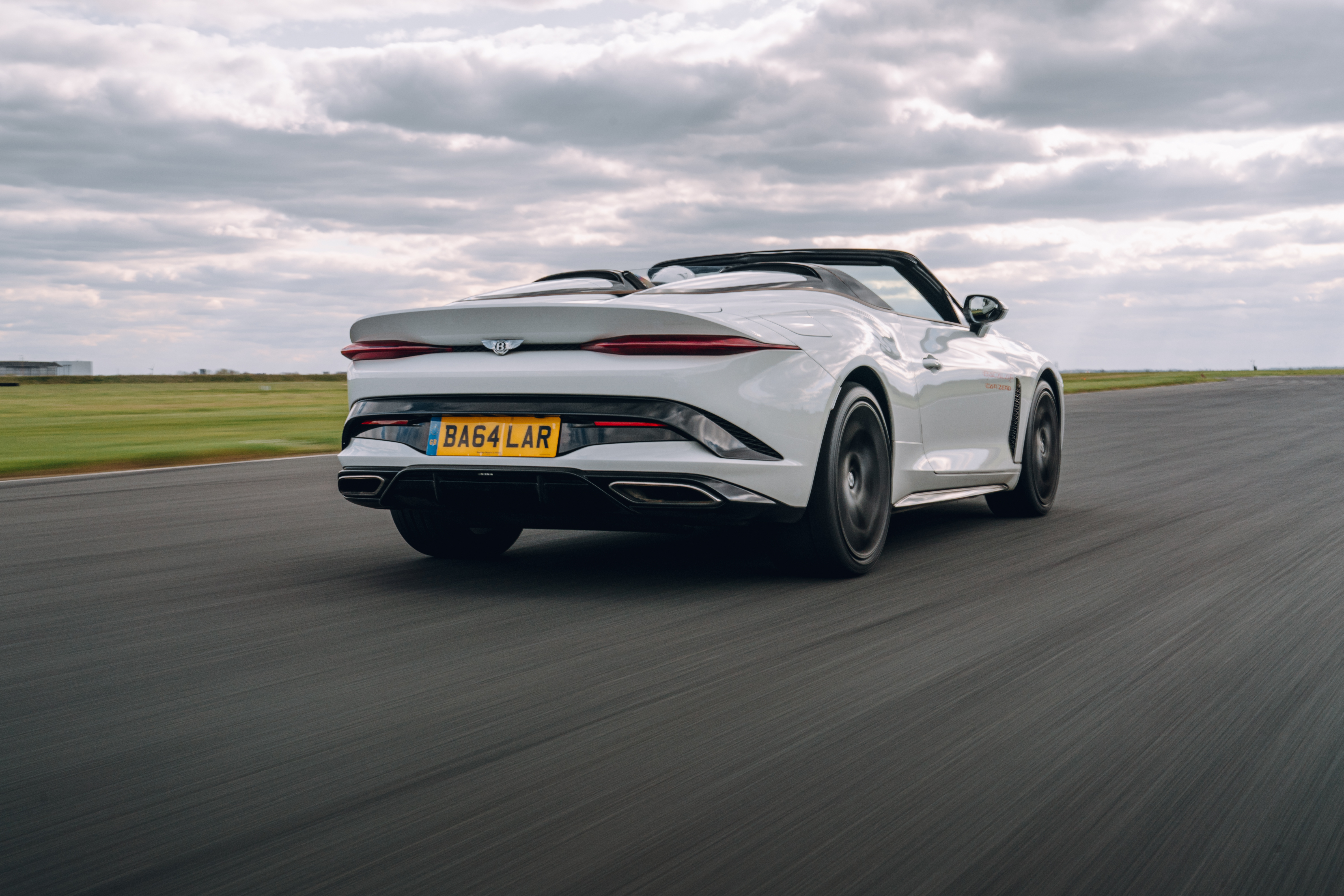 It is, quite simply, a masterclass in muscular artistry. Designed and built in-house by Bentley's coachbuilding specialists Mulliner, the Bacalar may bear a passing family resemblance to the Continental GT but it is every inch a supermodel for strutting its stuff in considerably more glamorous parts of the world than Crewe, where it is hand-built.
Just 12 are being made at Bentley headquarters in Crewe. Apparently the car is named after a Mexican lake which, according to the tourist board, is a national treasure. I say 12 but actually it's a baker's dozen – the 13th example being Bacalar Car Zero, which I'm here to drive in Bedfordshire. This engineering prototype was used for a series of gruelling endurance tests, ensuring owners won't have to make use of the warranty. Hopefully.
That includes thousands of miles in all climates, an aerodynamic workout in a wind tunnel, plus the usual high standard of Bentley workmanship. Because there is no roof – not even an emergency fold-out hood – the +80C and -10C temperature tests were also completed open cockpit. Given even the world's wealthiest individuals can't have one of their people arrange the weather, they'll at least have to get into the habit of checking the weather forecast before taking a spin.
Before I'm let loose on a racetrack, Omar Sheikh, Mulliner's project leader on Bacalar, explains why the car isn't just a fancy Continental GT for folk with very deep pockets.
"Unlike the GT, the Bacalar is strictly a two-seater, with a space behind for bespoke luggage. It features over 750 new parts, including more than 40 made from carbon fibre. It represents the rarest two-door Bentley of the modern era and spearheads a return to coachbuilding by Mulliner."
The car shares no body panels with the standard Continental apart from the door handles (containing the keyless entry system), while the bodywork is cut from carbon-fibre, aluminium and 3D printed materials to allow for razor-sharp, chiselled edges and inlets. Just check out the slit in the bonnet. Taking inspiration from Bentley's centenary EXP 100 GT show car of 2019, the Bacalar then is sinister enough to frighten the bejesus out of anyone who spots such gaping front air intakes approaching in their rear-view mirror.
And while prices start at £1.5 million, customers can blow the budget on a list of extras that go way beyond a dash of chrome and fancy leather stitching. "We sat down with some customers who knew what they wanted within 20 minutes, others took weeks and weeks to trawl through the options list," say Sheikh.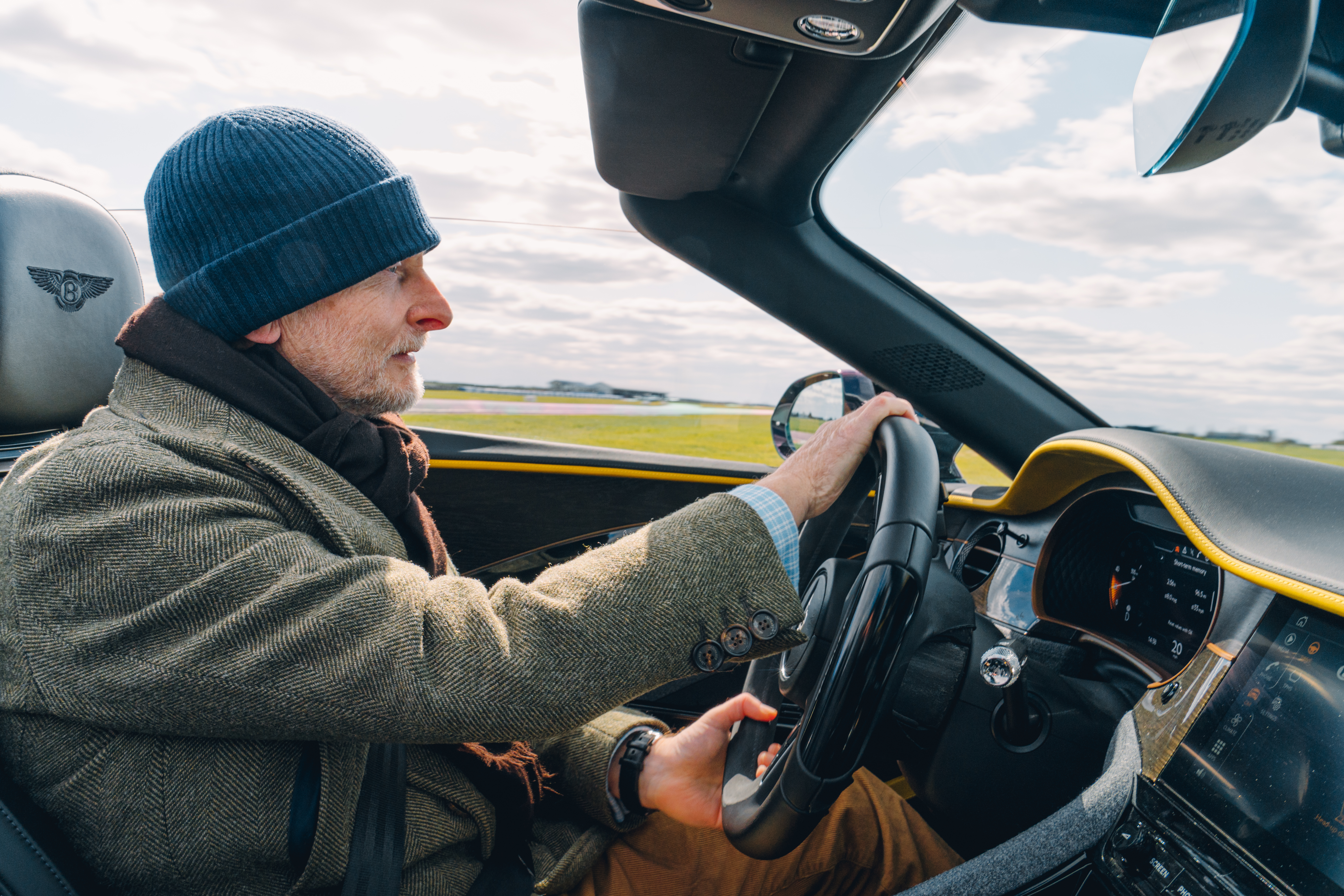 Among the more unusual are a dashboard veneer cut from 5,000-year-old oak, sustainably sourced from a Norfolk bog, or a fascia worked from 200 million-year-old stone sourced in India. Even the paintwork is different. One Bacalar is finished in an extreme metallic called Yellow Flame that mixes ash from rice husks, reducing the chemical input and sparkling in sunlight.
For this first track drive of the Bacalar a helmet is obligatory, which for once is a good thing as it's considerably colder than a winter's day in Mexico. England in April is sunny but freezing and even with the seat's neck-warmer hot air vent on full blast I'm feeling colder than a leftover enchilada.
The wrap-around cockpit may look radically different to a Continental from the outside but inside, much of the switchgear is the same. All that aerodynamic work means there is surprisingly little wind to buffet you, especially as you're tucked down low beneath the windscreen. It's snug and cosy but I can't help thinking an emergency, fold-out tonneau cover might be a sensible addition.
With an extra 26bhp over the top-of-the-range Continental GT Speed, the 6.0-litre Bacalar certainly isn't wanting for pace. The 0-62mph time of just under four seconds isn't startling in this day and age but I doubt that is the point for the 12 Bacalar customers looking for the ultimate in bespoke. Every one of them sold out long before the paint dried on the first car anyway.
On track, Bentley's four-wheel drive system allows for surefooted thrills, which ensures the car also handles like a far smaller, nimbler machine. Bentley's tried and tested dual-clutch, eight-speed gearbox is fantastically slick through the changes, while the 48-volt Dynamic Ride System, which prevents bodyroll without making for a harsh ride, further sharpens the handling.
A booming exhaust rumble is ever present with no roof in the way – push on along faster sections of road and the noise intensity increases. However, it's not a screaming cacophony of cackles and pops; that simply wouldn't suit such an exclusive grand tourer. Arrive anywhere in a Bacalar and you will always be front and centre stage.
The Bacalar is not a badass car for hurtling around a racetrack, more an enthusiastic Sunday afternoon jaunt along the middle corniche to your favourite restaurant on the French Riviera. A helmet obviously doesn't benefit the driving experience (I removed it for photographs) although you might ask Bentley to throw in a pair of Centenary Aviator Sunglasses, a snip at £720, to compensate for the lack of roof.
Refined, distinctive and very rare, the barchetta-styled Bacalar is set to become a future classic that, with a raft of pricey options, could cost buyers in excess of £2 million. If you are lucky enough to see one in the UK, the chances are rain won't be forecast either.
2021 Bentley Bacalar
Price: £1.5 million
Engine: W12, 5998cc, twin-turbo petrol
Power: 650bhp @ 5,000-6,000 rpm
Torque: 667 Ibft @ 1,500-5,000 rpm
Gearbox: 8-speed auto, all-wheel drive
Kerbweight: 2,414 kg (est)
0-62mph: under 3.9 seconds
Top speed: 200+mph
Fuel consumption: 20 mpg (est)
CO2 emissions: 300+ g/km (est)
Read more
Future Classic: Bentley Continental GT
After 40,000 hours, the first 1929 Bentley Blower continuation car is built
It took Bentley over 100 years to build as many cars as Toyota does in a week